Samuel Okike is one of the bright minds on the Techpoint Africa team. He has featured several exceptional personalities on the How I Work weekly series for more than a year. He's also behind some awesome tech culture articles on the platform. This week, we turn the spotlight on him as he gives a peek into how he stays productive.
Current role: Culture reporter
Location(s): Lagos and Oyo, Nigeria.
Current computer: HP Stream 14
Current mobile device: iPhone 6s
Describe how you work in one word: Sporadically
Tell us briefly how you started out and how you got where you are today.
For as long as I can remember, I've always wanted to work in journalism. I was actively involved with the press throughout primary and secondary school; I currently serve as the president of the Union of Campus Journalists of my university.
After graduating from secondary school in 2012, I immersed myself in learning about content creation. I started with Coursera courses on blogging, digital marketing, and journalism. In 2014, when I got into university, I started a campus news blog, and that was when I started writing actively. Because of how terrible I thought my punctuations were, I took a technical writing course on Coursera. I later discovered Poynter University, News U, where I learnt more about news writing and other journalism concepts.
A few years down the line, and some training and certifications later, I met Chude Jideonwo on Twitter, and he gave me my first major writing gig at YNaija. I worked there for a while, and later met Fu'ad Lawal online (then an editor at Pulse) while trying to get some of my content published on the website. I later got to work with him at Big Cabal Media when I briefly interned at TechCabal. During various academic breaks and strikes, I had stints at The Nation Newspaper, The News Guru, and community news platform, Inside Mainland.
In 2019, after months of pestering Victor Ekwealor, while he was an editor at Techpoint Africa, and pitching random ideas to Muyiwa Matuluko, Editor-in-Chief at Techpoint Africa, I eventually got invited to work with the team; it's been an exciting ride since then. I've had the opportunity to turn the countless hours spent surfing social media into stories about Internet culture, and to work on other projects like managing our Community and social media platforms, and writing the How I Work series.
What does your job entail?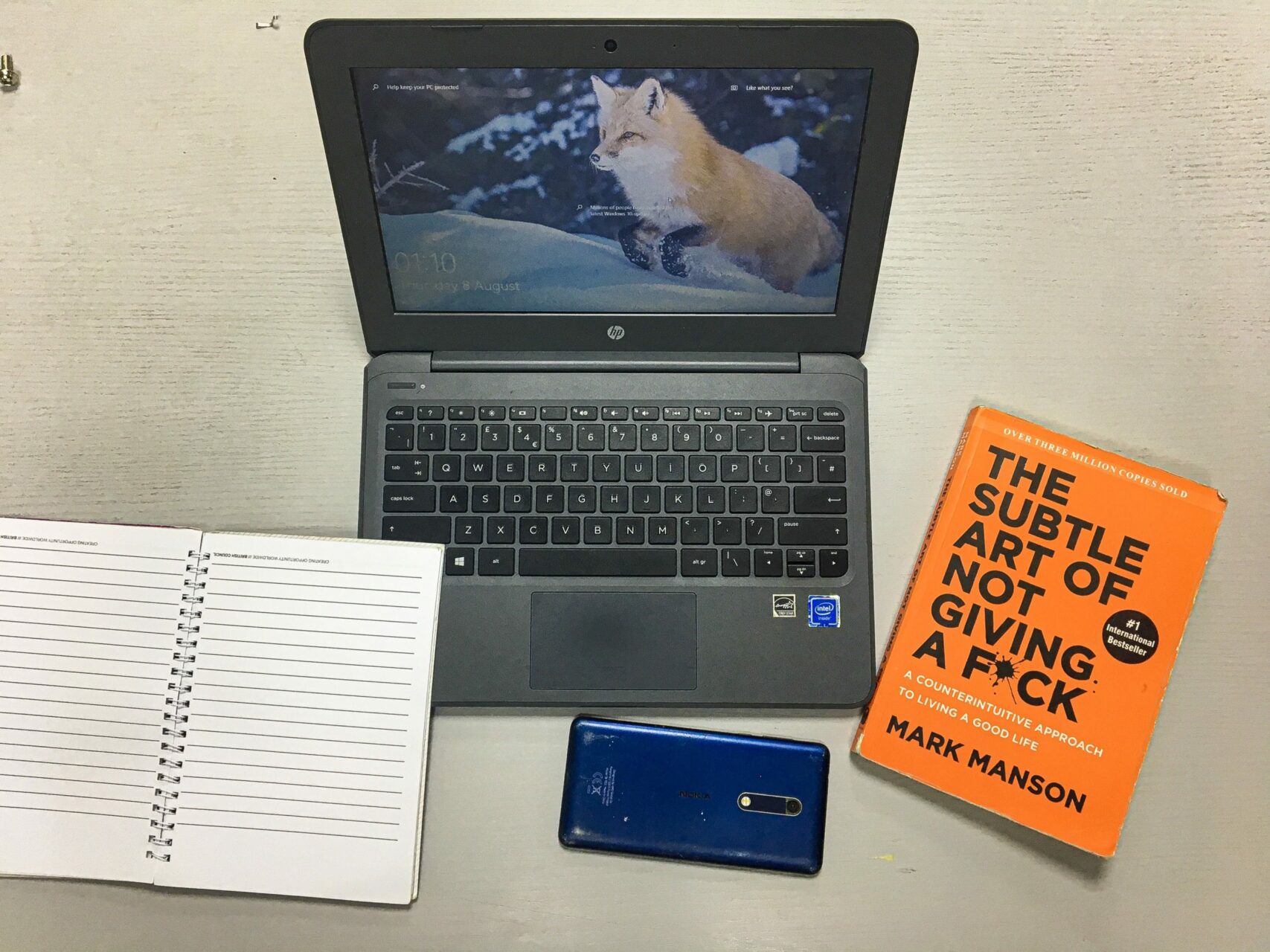 I do a lot of different things, depending on the day. I'm either reaching out and interviewing famous productive people for this Series, moderating our Community platform, scrolling through social media on the lookout for obvious and not-so-obvious trends, or talking to influencers and industry insiders for a story.
Walk us through a typical workday.
Since I mostly work remotely, I don't have a typical workday. When I'm not juggling lectures and other school work, I'm looking for story ideas on social media. I store those in my story bank and block out time in my calendar to start working on them. In reality, though, I'm quite lazy and will probably procrastinate until I have a burst of inspiration or I'm close to a deadline. At this point, I somehow develop superpowers I never knew I had and finish a week's work in two days or less.
On most mornings, I try to do repetitive work like moderating the Community, reaching out to do interviews for a story or the How I Work series. I also block out a few hours to transcribe interviews. But all these never really follow a typical pattern.
What apps, gadgets, or tools can't you do without?
Gadget: My phone, which I refer to as my office because I do everything on it, from conducting interviews to writing — when I don't have access to my laptop — and even publishing.
Apps: Notion is my second brain. I have a folder for everything I do there. It has all my study and revision notes, boards for planning and tracking stories and projects, personal journals, and so on.
Google Docs for collaborative writing and editing. The native Calendar and Reminder apps on the iPhone. Gmail, WhatsApp, and Skype for setting up and conducting interviews. Twitter for keeping up with everything and finding ideas. And PiggyVest for everything money-related.
What's your favourite shortcut or hack?
Outlining, which I've found is the only way I'm able to do things because I tend to get overwhelmed by large tasks or projects.
So, whether it's my to-do, a story I'm working on, studying, or any other project, I try to break it down into manageable bullet points — and indent where necessary.
Also, there's minimalism which I'm not sure passes as a hack, but when there is less clutter — mental and physical — I feel and perform better. So I try to declutter as often as possible.
What task(s) do you dislike but still do?
I dislike transcribing interviews, and it's one task I usually put off until the last minute. It's easier when writing a story because I only have to reproduce relevant parts of the interview. But for Q&A types of articles, like How I Work, I have to transcribe everything, word for word, and that is so stressful. And it's harder when the interviewee has an accent 😩.
How do you keep track of what you have to do?
I tend to have lots of things popping into my head, whether it's an idea or something I need to do. So, I try to clear my head by dumping these into the inbox on my to-do app; I used Tick Tick for a long time but recently transitioned to the default Reminder app on the iPhone.
I later sort these into their respective lists — I have a separate category for different areas of my life — and set a date and time, so I don't forget to do them.
I also use the Calendar app to block out time for focused work and study.
How do you recharge or take a break?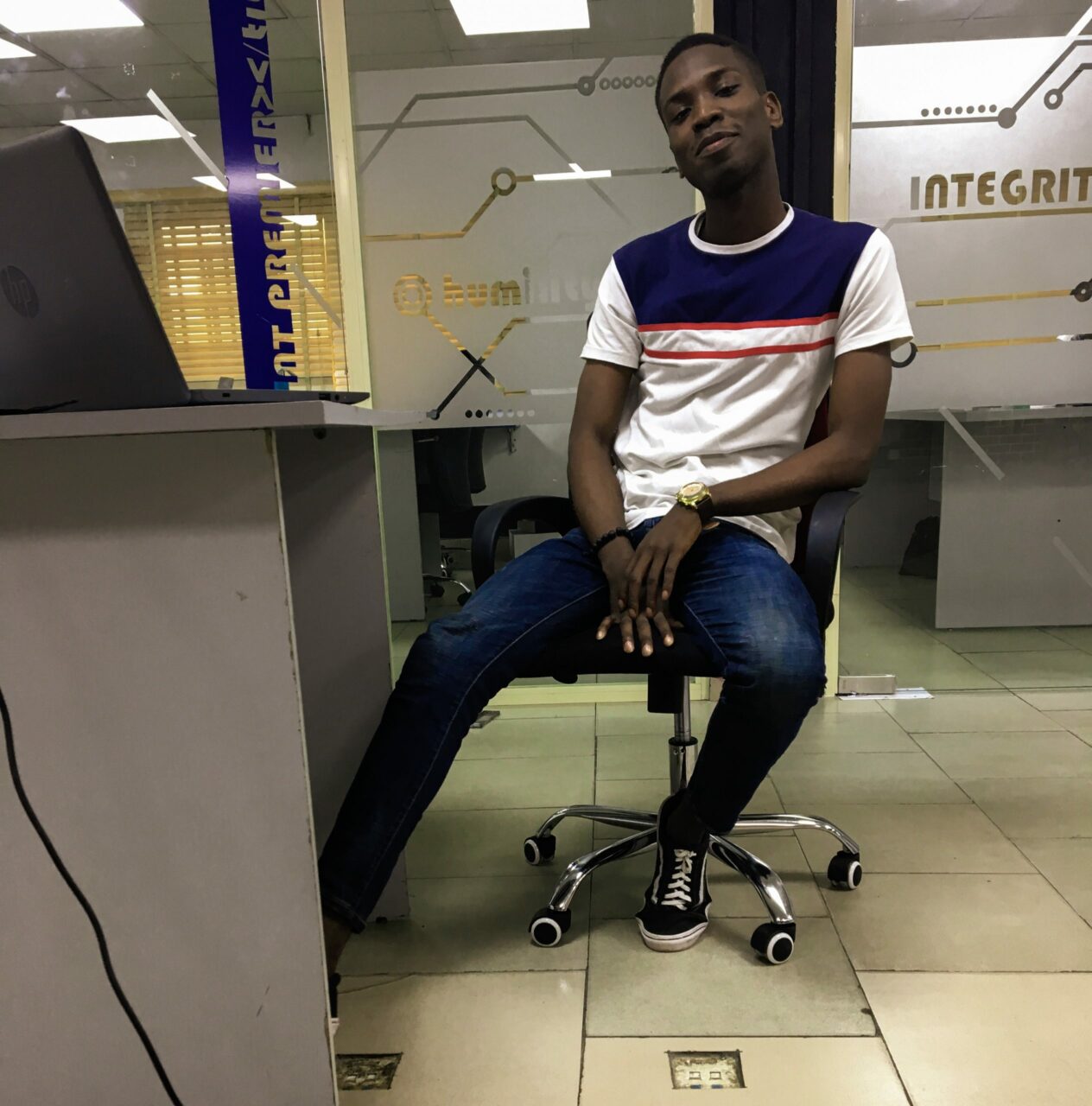 I use food. I love good food, so I either cook something nice for myself or treat myself to any meal I've been craving.
I also watch a lot of movies and shows. I find that this goes best with food. But lately, I've been sleeping off while watching movies. I'm getting old 😩.
Besides work, what do you spend time doing? What do you enjoy?
When I'm not working, I'm either cooking/eating, hanging out with my friends, or singing (I like to sing).
What are you currently reading, watching, or listening to? What do you recommend?
I am reading On Writing Well by William Zinsser and Becoming by Michelle Obama.
I am watching Mortel, Baby and Modern Family on Netflix.
I am listening to Apollo, Fireboy's new album; and All for Us by Labrinth.
What's the best advice you've ever received?
My mum used to say to me, "Don't count your chickens before they hatch," because I was in the habit of getting excited and making plans based on things I didn't yet have. This has helped me take a more pragmatic approach to life.
What's a problem you're still trying to solve?
There are many, but if I were to pick one, I'd say getting more young (university-aged) people interested in following the news, current affairs, and trends to make better-informed life and career decisions — especially when it comes to voting. I've discovered that many young people don't care about serious news because it's either boring or confusing due to lack of context. To solve this, I've been experimenting with different formats of delivering the news that makes it more appealing to this demographic.
Who would you like to answer these questions?
Maupe Ogun, Journalist at Channels TV, Tomi Oladipo, Journalist at DW, and Aliko Dangote.