On Wednesday, September 2nd, we hosted Tayo Oviosu, the founder and CEO of fintech company Paga, on our Techpoint Community AMA (Ask Me Anything).
He answered questions on career, startup advice, investment and more from Community members. Here are some highlights from the conversation.
(Tap on the images to read the answers on Community.)
1. What were you doing in your Undergraduate days? The reason I ask this question is that as a technology enthusiast studying information systems in FUTA, I have this subconscious sense of urgency that time is going and the more I discover there is a long way to go.
2. What markers would you say I should look out for when considering setting up a business? How do I start the process of venture capital sourcing?
3. If you could share only one lesson or take away from your 11 years building Paga, what would it be?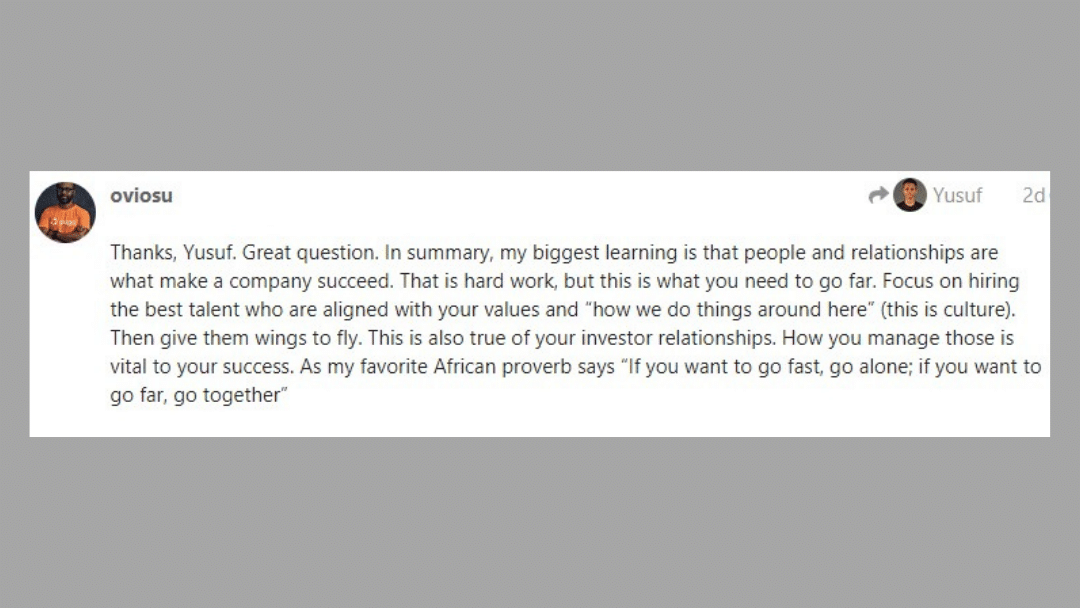 4. What's the best advice you've ever received?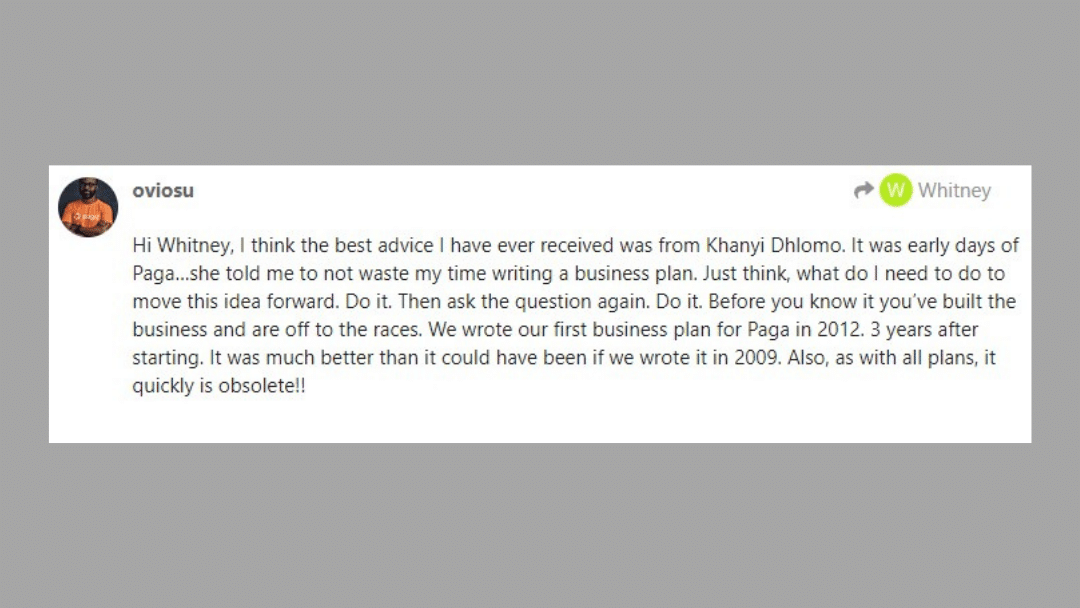 5. What would you say is the biggest challenge you have found when expanding Paga to new markets?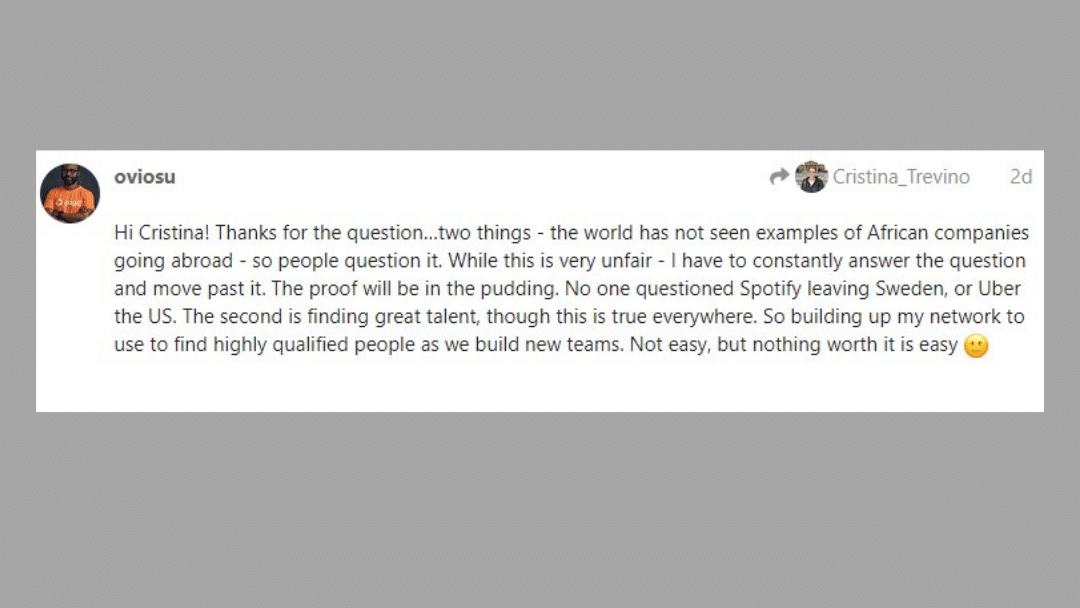 6. What led to the name PAGA?
7. You graduated from USC and Stanford GSB. Did those qualifications matter when you were raising your angel round or was it your professional experiences that made the difference?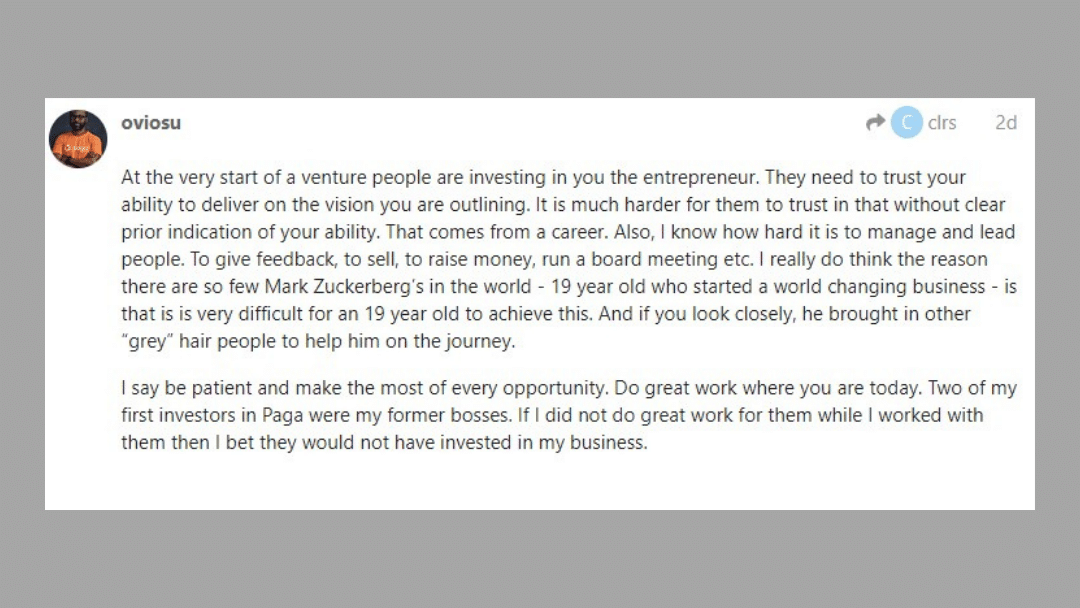 Sign up on Techpoint Community to read more questions and answers from the AMA. https://www.zp-pdl.com https://zp-pdl.com/online-payday-loans-cash-advances.php https://zp-pdl.com/how-to-get-fast-payday-loan-online.php