In the early days, startup founders will likely focus on building the product and getting it in front of as many potential customers as possible. In the process, many neglect legal issues that often come back to haunt the business. 
In this episode of Equity Merchants, I speak to Odunoluwa Longe, the Co-founder of TLP Advisory, a law firm focused on providing legal services to startups. Longe is also the co-founder of DIYLaw, a legal-tech firm platform that provides startup founders with the tools they need to take care of certain legal requirements.
Leaving private equity for startup law
In 2014, when Longe decided to start TLP Advisory, there were no law firms focused on startups. These were the early days of Nigeria's startup ecosystem, and the likes of Jumia, Hotels.ng, and Konga had only been operating for two years.
However, Longe, who had been working in private equity and asset management up to that point, had been providing informal legal services to friends who ran startups and starting a legal firm that served these startups felt like an exciting opportunity.
Today, TLP Advisory has offices in Lagos, New York, and London and has worked with some of Africa's most prominent startups, including Printivo, Stears Business, Healthtracka, Terawork, Big Cabal Media, Eversend, and Healthlane. The firm was also one of the law firms involved in drafting the Nigeria Startup Bill.
Odunoluwa Longe's tips for choosing the right investors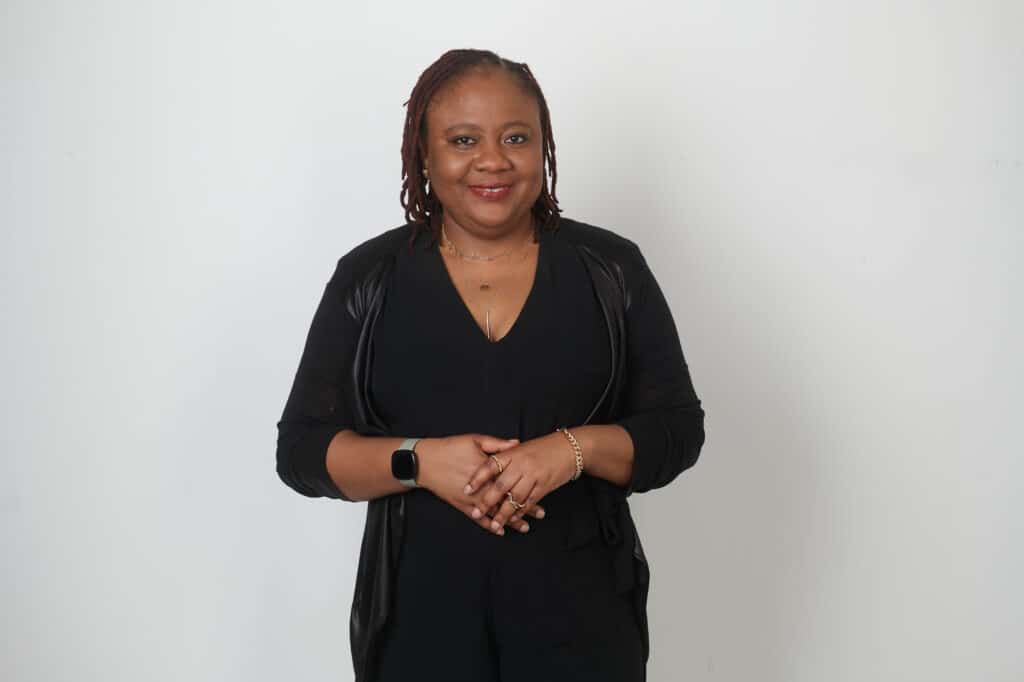 Inasmuch as startups need capital to grow, there is such a thing as choosing the wrong investor. Such an investor could put roadblocks that make it difficult for a business to achieve its goals. Longe's first tip for choosing an investor is to choose someone you can hire.
"First tip, 'can I hire this person?' If you can't hire them to work, don't take their money. If you think that you can't have a good relationship with them, why do you think taking their money is going to work out?"
In addition, she advises that founders speak to other founders who have received money from an investor to gauge how much value they bring to startups besides cash. With startup investing becoming an attractive asset class, she recommends educating prospective angel investors on all that could happen to their investments.
"Many angel investors think it's automatic that they'll get their money back. You have experienced angel investors, but you also have people who do not understand the sector bringing in money. Educate them or have your lawyer educate them before you collect their money. Let them know that this money can disappear and not come back. Let them also know that liquidity is a long-term thing."
Going after investors with an extensive network and who can introduce founders to other investors is also crucial.
"If you're being VC-funded, it's most likely that you'll keep raising until you're acquired or IPO. That's something most startups don't realise. So, raise from people who can introduce you to the next people you're going to raise from. If your exit plan is an acquisition, raise from people that have that network."
She adds that raising from fellow founders who can provide advice on navigating certain stages of the business or providing opportunities for collaboration is crucial.
On regulation and compliance
In February 2021, the Central Bank of Nigeria directed all commercial banks to desist from transacting in cryptocurrencies and directed the banks to "close accounts of persons or entities involved in cryptocurrency transactions within their systems."
Prior to this development, inefficiencies in conducting financial transactions and the potential for outsized returns had accelerated the adoption of cryptocurrencies by many Nigerians. A few startups had also come up to facilitate cryptocurrency transactions, and this news was a blow to their operations.
Cryptocurrency startups are not the only ones affected by regulation, with bike-hailing startups thrown into crisis when the Lagos State Government banned the use of motorcycles in the state.
In the face of this, navigating regulation is crucial for any startup that hopes to stay long in the game, and Longe provides some tips for handling that.
"When you're putting out a product as a founder, be sure that the regulation does not exist. Some people assume that the regulation does not exist and this is the time to involve a lawyer. Confirm that there is no regulation. If there is no regulation, what is the closest regulation, and can you get it."
For startups operating in a regulatory grey area, she advises that they explore partnerships with other companies until they can figure out the type of regulation they need. For sectors where the regulator has a sandbox, she counsels that startups apply to them when starting.
Where founders do not have the experience or network that could help with navigating regulatory requirements, she points out that having an experienced person or investor with the right networks could help with this aspect of the business.
"Build your network around people that might have that network. It could be your lawyer or angel investor. Investors are very connected. When you're raising money, don't just think about the money. Also, think about what they bring to the table beyond cash."
Corporate governance for startups
Early-stage startups are unlikely to prioritise corporate governance, but Longe cautions that corporate governance structures are not intended to hamper progress but to keep everyone accountable.
"Corporate governance is first understanding that having a board, whether its an advisory board or a board of directors, is not there to hamper you. Accountability is very important."
As the startup grows and more people join, she advises that startups have policies and procedures for every process in the company.
"You don't need to have a big employee handbook, but gradually begin to write things down so people know there are processes to follow. Things as simple as how do people requisition for money, sexual harassment policy, how do you share data internally."
Legal issues to deal with before starting a startup
Earlier, I mentioned that some startup founders put off attending to legal issues and end up paying for them in the future. One such issue, according to Longe, is laying out how the relationship between co-founders should work.
"One of the most important things is your co-founder relationship, especially when you're not a solo founder. I strongly advise that those details are ironed out and written out. You may or may not use a lawyer but make sure it's in writing. It's very important that everyone knows what their responsibilities are."
Another issue she advises founders to be aware of is getting a lawyer before receiving external investment.
"The minute you want to start collecting other people's money, even if it's your father's money, as long as the plan is to either give some part of the profits or return the money, please get a lawyer."
She adds that founders get lawyers who understand the sector while pointing out that there's a lawyer for every budget.