It was difficult to get Oyin Solebo, the Managing Director of the ARM Labs Lagos Techstars Accelerator to sit for this interview through no fault of hers; initially scheduled as virtual, we struggled with poor Internet connection.
We finally settled on a physical interview at ARM Labs Lagos Techstars Accelerator's premises. I know the name is a handful, but if you're curious, it reflects a partnership between Techstars and ARM Labs.
Solebo arrived for the interview wearing a smile, coffee-in-hand, a few minutes after the Techpoint Africa production team and I got to the Accelerator's office.
As the team set up, we chatted about the traffic that day, getting up to 50% female participation in the Accelerator's last cohort, and our struggles networking at events. With the team finally ready for us, we sat down for our conversation.
Becoming Oyin
Born to Nigerian parents in the United Kingdom, Solebo had her undergraduate studies at the London School of Economics before getting an executive MBA at the London Business School.
She spent the first four years of her career at Goldman Sachs' London office. Next up was strategy consulting at Roland Berger where she helped set up the firm's Nigeria practice.
Although she had visited friends and family in Nigeria before joining Roland Berger, the role allowed her to spend an extended period in the country. After a year, she moved back to London where she led various family offices in Europe.
Her time in Nigeria birthed a desire to move to the country. She also discovered that Africans who lived in the diaspora who wanted to contribute to the continent's growth could not discover opportunities to do so. Consequently, she co-founded Movemeback in 2014 with Charles Sekwalor. Movemeback was one of the recipients of the Google Black Founders Fund in 2021 and has more than 50,000 members across 170 countries.
"I had the privilege of building a strong global network of operators and leaders, people of typically African heritage who were just doing awesome things, somehow contributing back to Africa, and wanted to find more opportunities to do that. I think when you then combine all of those things, it made for a nice synergy that brought me into the role of managing director."
Investment banking and management consulting have slowly developed a reputation as a pipeline for startup founders, and considering Solebo's experience in both worlds, I asked why that was the case.
"There's something about the skills that you get when you are in consulting or banking. They teach you to be a really good problem solver and I think that ultimately is the key skill that you need as an entrepreneur."
The hefty salaries that typically come with these roles probably encourage some people who leave them to build startups. And considering the risks associated with entrepreneurship, it makes financial sense to have cash to spend.
The Techstars advantage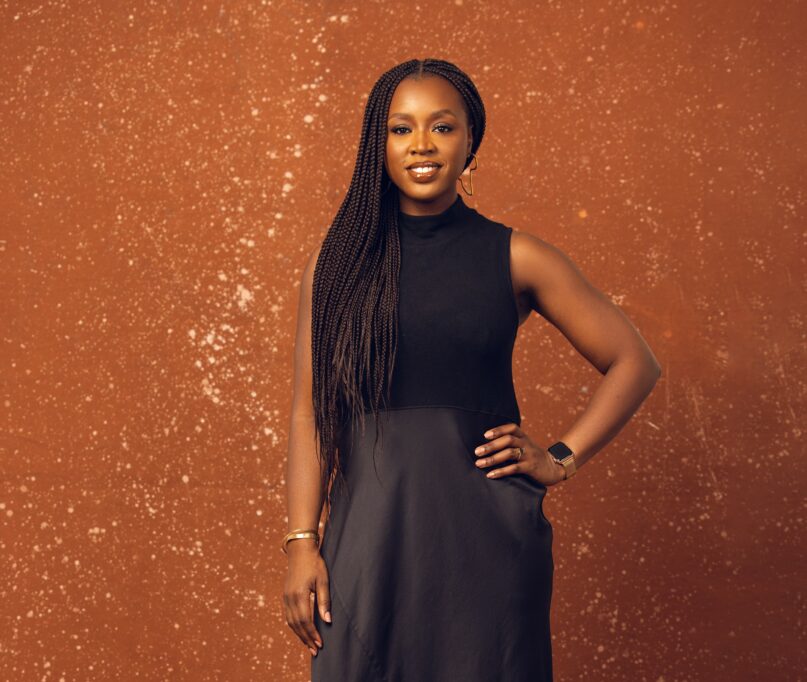 Since it was founded in 2006, Techstars has invested in more than 3,500 startups globally. These startups have a combined market cap of slightly more than $100 billion.
The Accelerator also claims to be the largest pre-seed investor in the world and was the most active seed investor in Q1 2023.
Solebo was quick to point out that Techstars' secret sauce is in a magic formula that provides startups with capital, a curated learning experience, and a community. Startups that get into the Accelerator receive $120,000 and perks from partners like Google, Brex, Paystack, and AWS.
Founders are required to be physically present for the Accelerator's three-month programme during which they are mentored by more experienced founders, investors, and operators.
The ARM Labs Lagos Techstars Accelerator is based in Lagos, but it accepts applications from across Africa. Interestingly, its first cohort in 2022 only had 12 startups, ten of which were from Nigeria, with two — alphabloQ and Cladfy — coming from Kenya.
After the programme, startups have access to Techstars' community network, which includes 22,000 investors and more than 8,000 founders. A portfolio services team is also available to all startups, helping them navigate the fundraising process.
How to get into Techstars
In May, the ARM Labs Lagos Techstars Accelerator opened applications for its second cohort. With more than 100 applications received for its first cohort, she shared some of the qualities the team looks out for when evaluating submissions.
Top of the list is the team. Techstars defines a successful team as one that is passionate about the problem they're solving, but not hung up on the solution. Its members must also be teachable and have a track record of execution.
The size of the market that the startup plays in also influences the Accelerator's decision.
"Ultimately we're investors; we're looking for return on investment, and if you're not operating in a market that's big and growing, then where are we [going to] get our return?"
A startup's traction and product are also important. Traction for the Techstars' team could be the number of users or revenue, while startups must offer a unique product that is reasonably priced.
Opening up opportunities for more women
Techpoint Africa holds Pitch Friday, a pitch event for early-stage founders. There are no prizes to be won or investments made, but the audience provides excellent feedback to the founders.
Since March 2022, one of the biggest challenges has been getting women to pitch. Although we've had more than 30 founders pitch, only five have been women.
Knowing how proud the team at Techstars is about the levels of female participation in the last cohort, I asked Solebo for tips on getting more women to seize these opportunities.
"When I speak to female founders often, they're less likely to have actually heard of the opportunities because I think men have stronger networks, they have bigger networks, and they have networks where they're more likely to share those opportunities among themselves. So the first thing is making sure that you tap into female-focused networks."
But beyond tapping into female-focused networks, women need to be encouraged to take advantage of available opportunities even when they don't feel ready. Men also have a role to play in getting more women to
"I've got an example of a female CEO who came from Kenya and left three children behind. And she was able to do that because her husband was incredibly supportive at picking up the reins and the responsibilities."
Building in public vs building in private
Building in public is one of the most interesting ideas in the startup community. Popularised by companies such as Buffer and Ghost, benefits like building a loyal and engaged audience have been touted. Still, many remain unconvinced.
Solebo acknowledges that some aspects of a company's operations need to be kept private, but building in public provides constant feedback for entrepreneurs.
"I think that if you are building a product where you're so scared that if you build it in public someone will copy it, then that's not a defensible product."
How to get the right investors
Last month, TechCrunch reported that MarketForce was forced to downsize because the Kenyan startup did not receive nearly half of the $20 million pledged by investors.
Despite being a sad development, the downturn in venture capital funding has forced many investors to renege on their capital commitments. And Solebo believes that founders should conduct due diligence on investors just like investors do founders.
This can be asking portfolio companies what a founder is like and understanding what it feels like to work with potential investors.
However, founders should not limit themselves to startups. She adds that how an investor treats a founder when they're going through a tough time is also important.
"Founders need to remember that yes, you need the capital, but those capital providers also need you to create a return."
Qualities of a great investor
Despite still being in the early stages of her investment journey, Solebo can identify a great investor because she has studied those she admires.
For starters, they always have conversations with founders and monitor market developments to identify valuable strategies and lessons for portfolio companies. They also lean on others with more experience or domain expertise.
Finally, great investors see themselves as more than capital providers. "What else you can bring may be your expertise. It may be about opening doors to other investors or other advisors for your founder. It may be you just have really good listening skills so you understand what the problem is in that startup."