At the turn of the millennium, Nigeria's telecommunications infrastructure was still skeletal at best. Mobile telephony, particularly, was in its infancy. While the country's counterparts like South Africa, Egypt, and Kenya were already making a headway, the country's cable telecommunication network operated on SAT-1, a limited bandwidth which couldn't meet its growing demand.
In 2001, Nigeria got access to a submarine cable (SAT-3) for Internet connectivity. A quick detour here to give you an idea of how the journey has been in the past two decades.
At that point, there was a paradigm shift in the way Nigerians communicated. But this story wouldn't be complete without mentioning an individual who played a significant role in making this come true.
Enter Nikki Popoola, a budding salesperson in the telecommunication space at the time. She joined Cable & Wireless PLC, a British telecommunications company, in 1998, and it was in her role as an account manager that she sold SAT-3 connectivity to Nigeria's NITEL and Telkom South Africa.
"I can remember selling into Nigeria the old NITEL's first connectivity on SAT-3. It was a joint endeavour. NITEL had also invested in SAT-3, so they had their own half and I sold them the second half. It was many years ago," Nikki recalled as we chatted at the Open Access Data Centre (OADC) infrastructure on Lagos Island.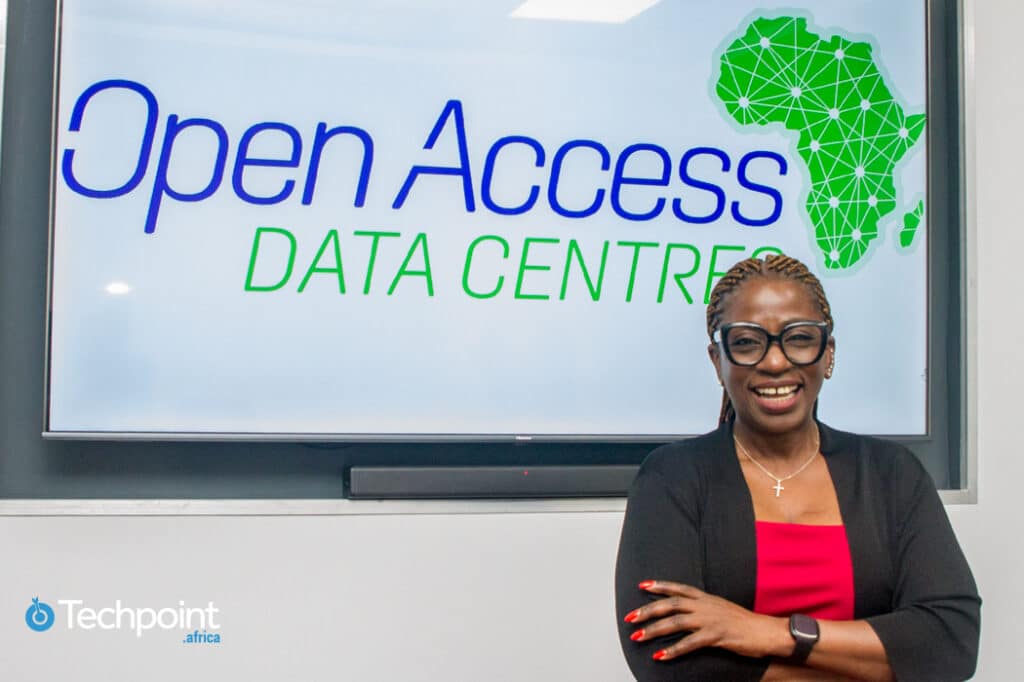 For context, Cable & Wireless PLC was one of the consortium members involved in the development and implementation of the SAT-3/WASC (South Atlantic 3/West Africa Submarine Cable) project.
SAT-3 is a fibre optic cable system connecting Europe to South Africa and other African countries along the continent's western coast. The cable was launched in 2001 and is owned and operated by a consortium of telecommunications companies, including Angola Telecom, British Telecom, Deutsche Telekom, France Telecom (now Orange), NITEL (Nigeria Telecommunications Limited), Portugal Telecom, Telkom South Africa, and Telecom Italia.
In the years that followed, Nikki would continue to rise to prominence while making incredible impact in satellite, cable, and data centres distribution.
"Prior to getting into the telecoms industry, I had done sales in many industries, including soft drinks, pharmaceuticals, entertainment, and advertising."
Nikki has been the Sales Director, West Africa, for WIOCC (West Indian Ocean Cable Company) powering the Open Access Data Centres (OADC), for the past seven years. For the past 23 years, she has sold a wide range of products and services beneficial to telecoms and ISPs to solve the continent's challenges.
It is not a coincidence that Nikki also played a major role in the launch of state-of-the-art submarine Internet cable, Google Equiano, in 2022, where WIOCC was a landing partner.
Summarising Nikki's attraction to sales, I'd say she relishes the opportunity to travel around many countries and how straightforward it is to measure a salesperson's effort.
"Your performance is the evidence," she said.
Although it's hard dealing with people, she has built enough confidence to convince clients about her services.
Sales is more about your personality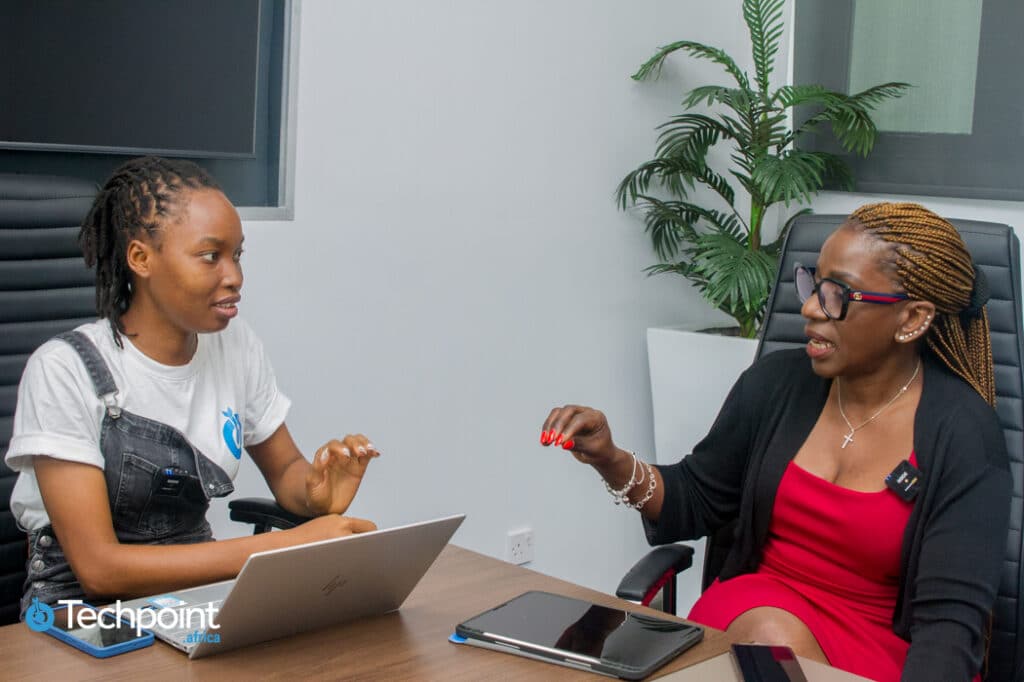 Fresh out of university, Nikki wasn't sure what her next move would be, but she was certain becoming a lawyer — her parents' desire — was not it.
Her first stop was a temporary job at a call centre in a company. Within a short time, she became a permanent staff and moved to the sales team. At this point, she had an inkling of what a career in sales would be like but she hadn't started learning the core strengths of the art of selling.
In Nikki's words, "I got into sales the tough way." She was referring to her further entry into the corporate world in the early 1990s through advertising. Her job was to get businesses to advertise on the directories of the popular print publication, Yellow Pages.
Before Google became the go-to source for information and users could access listings through websites and mobile devices, traditionally, business listings were arranged alphabetically and categorised by business types and printed on yellow paper.
Sales was tough but Nikki did not consider leaving sales to try her hands on something related to what she studied in school — English. And she credits her staying power to her personality. Nikki considers herself an outgoing individual who is not afraid to put herself out there. Over the years, she has developed a thick skin that has helped her withstand the numerous knockbacks she receives. However, she believes empathy is key.
"I think too many people are guilty of wanting to pour out all they've got to say as opposed to listening. Listening is key. You need to find out a person's pain points to know what they require and then tune your offering to that."
People buy people, not products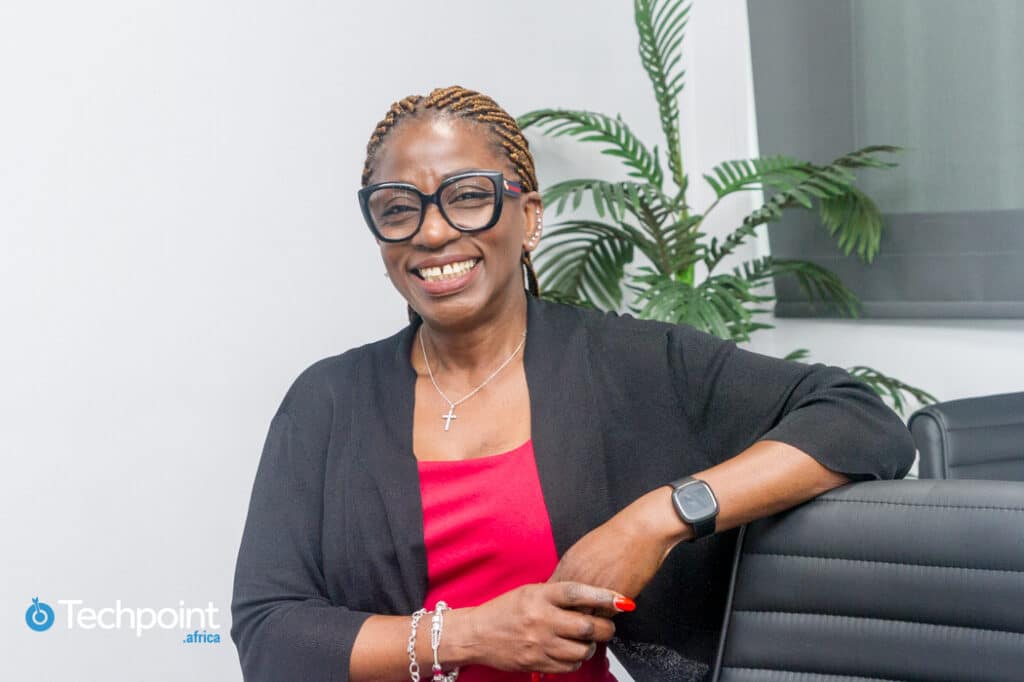 In a world where there's plenty of room for competition, there's always someone else offering what you offer with identical specs, but Nikki submits that the difference lies in how much trust you've gained from your customers.
"There's this argument whether you need people to like you, I think what is key is that they respect you and they trust you and believe what you're saying. Those are the ingredients to get people to buy your service."
Nikki has continued to build her successful career on this truth. She has an uncanny ability to forge lasting connections with clients, understand their needs, and ultimately go beyond the basic act of selling a product. This sets her apart from her peers and is perhaps one of the reasons someone was willing to take a bet on her when she considered entering the telecommunications space.
She realised that the true value of her work did not lie in the intricacies of fibre-optic cables, for instance, but in the relationships she cultivated and the lives she touched along the way.
Having experienced sales in different industries and with different products, Nikki isn't quick to compare the form sales takes in these different spheres because there are usually several variables at play.
However, she agrees that there has to be synergy between the marketing and sales teams. Although these two are often used interchangeably and their roles are intertwined, Nikki explains that while a salesperson goes out to face the target audience, the marketing person provides a platform for that, one of which is determining how the company appears to the outside world, through branding, communication, and advertising.
Nikki was attracted to this industry by the testimonies of some of her colleagues in the space, but it took a recommendation and a forward-thinking leader to get her foot in the door.
"Unfortunately, lots of agents were saying 'No, you don't have the right experience.' I was very fortunate that a friend of a friend gave my CV to the person that recruited me into telecoms, Dennis Jones. 'I'd like you to come and sell for me in Africa and the Middle East,' he said to me. I asked him if he was aware that I had no experience in telecoms. He replied, 'Yes' and said, 'Can you sell?' I said 'Yes,' and he said, 'Well, then come in. I'll teach you.'"
Nikki acknowledges this is what sets some salespeople back as hirers sometimes have their eyes set on experience rather than potential.
"Sales can be taught," she argues, "with the right guidance, the person can be your best salesperson with no background at all."
Still, Nikki can't put her progress past a thirst for reading, research, and taking courses to know more about the products and get attuned to the industry's requirements.
"It's a continuous process. It's not just about what you're selling," she advises budding salespeople, "It is also about what your competitors are selling; it's about new innovations, you need to keep up with what's going on in the market. There's so much you need to know about the economy, the industry, your customers because so many things impact sales."
Nikki emphasises the importance of relationships in B2B selling. The primary focus shouldn't just be on selling once. One-off sales won't cut it, so the salesperson must give the client perceived value that would make them come back.
Final words
Nikki has big dreams for the state of connectivity in Africa, and this is reflected in the roles she currently plays at OACD and WIOCC.
Having recorded her fair share of setbacks, Nikki says a thick skin and a good support system would always help an individual scale through the periods of NOs regardless of how devastating they get.
"I can't go into the specifics about the deals I've lost, but I've lost many. As I said, I love winning. I've had many wins, but more losses than I've had wins. If other salespeople would be honest, the win rate could be one in ten. Make sure you don't put your eggs in one basket. You should have other opportunities on the go. But that's easier said than done, it can be difficult. "
Admitting that there's a constant urge for salespeople to be available in anticipation of the next big sale, Nikki says it is important to occasionally take a break to refresh and give attention to other interests. For her, it's long walks with her dogs, spending time with her daughter, and hanging out with her close circle of friends.