In 2019, Financial Services Innovators (FSI), backed by the Central Bank of  Nigeria (CBN), the Nigeria Inter-Bank Settlement System (NIBSS), EFInA (Enhancing Financial Innovation and Access), launched a fintech industry sandbox to assist innovative minds to build and test fintech solutions using the sandbox's Application Programming Interface (API).
Last week, 18 teams participated in FSI's "PayAsYouKnow" hackathon, a platform that featured developers from all over the nation tasked with building innovative identity and payment solutions that will prevent fraud and make people safe. The goal was to find innovative solutions to drive low-value payments for the informal sector.
At the end of the physical hackathon, Scuudu labs, looking to use AI to develop a novel solution for identifying anomalies in payments, finished third. Team Frais came second with the use of biometric devices that make sure all a user needs for payment is a fingerprint.
Emerging as Second runners up at FSI's Hackathon "PayAsYouKnow", @Scuudu1 's solution "Wyrewolf" leverages AI (unsupervised learning, argumentation for decision making and LSTMs for time series) to create a safe environment for financial transactions.#FSIHackathon #PayAsYouKnow pic.twitter.com/SrOuKhIkl5

— Financial Services Innovators (FSI) (@fsingr) March 10, 2020
"Frais" is a biometric payment solution that gives total customer verification and validation during transactions. It looks to solve the issues with Physical payment methods that still expose users to credit card frauds and other roadblocks to financial inclusion.#FSIHackathon pic.twitter.com/nfefr9uEeB

— Financial Services Innovators (FSI) (@fsingr) March 11, 2020
Finishing first was Team Digital Technologies, making use of soundwave technology to make payments fast and secure for both feature phone and smartphone users.
The idea of soundwave technology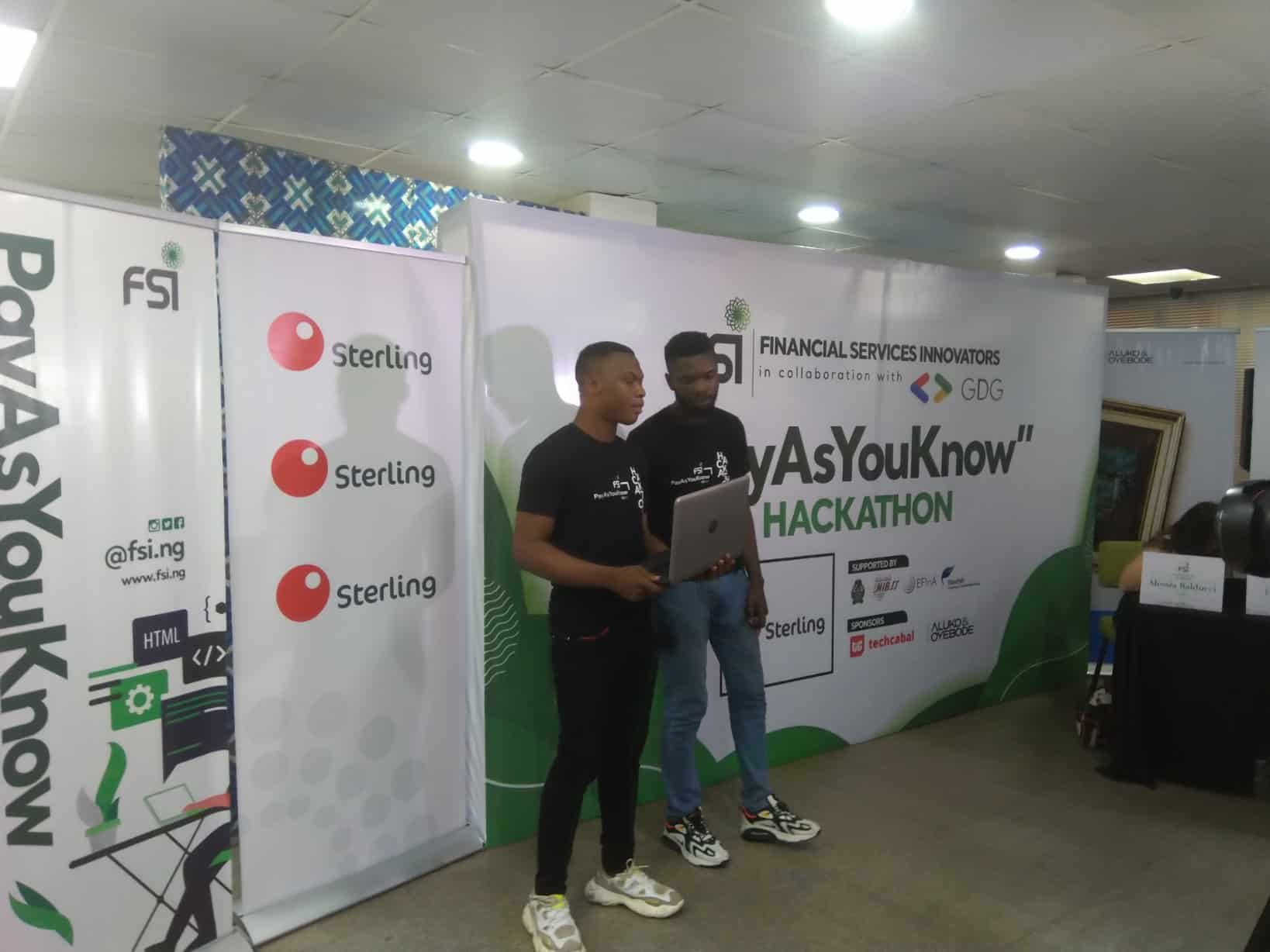 Several methods of transmitting data have emerged from today's digital world. They include wi-fi, 4G, Bluetooth, and QR scanners, among others.
Using sound to transmit data is not something new. Humans, and even most members of various species, use sound as a means of communication. Telecom companies, with the use of radio waves, have also used sound to transmit data over the years.
So far, one of the most popular means of e-payments in Nigeria is a smartphone with Internet connectivity. And according to reports by the NIBSS, the use of e-payment channels is on the increase.
For David Ehindero and Victor Obaro, members of team digital, a country like Nigeria with Internet connectivity issues and a population that deeply mistrusts banks, last-mile payments through e-payment channels are still elusive.
"I live in an area with a lot of merchants who all have bank accounts, but rarely use them," Ehindero says.
"A merchant in my area made a statement in pidgin English that translates to "You can only put huge sums of money in a bank because the banks only remove huge sums of money from the account" Ehindero adds.
Although much easier to use for feature phone users, the Unstructured Supplementary Service Data (USSD) platform, according to Ehindero, still presented a problem for last-mile users, especially semi-literate and low-income earners.
Also, the presence of bank charges ensures that users will rarely use their bank accounts to pay for low-value items.
Ehindero believes that easy last-mile payments can be made with the use of soundwaves from both smartphones and feature phones.
"Let's say the buyer owns a Nokia torchlight phone and the seller also uses the same type of phone. The buyer, using a BVN-linked phone number, dials a toll-free number, let's say "800". A voice interface, akin to a network customer care platform, will ask for the user's preferred language option, be it English, Hausa, Yoruba, or English," Ehindero explains.
"Once the language is selected, the user is asked to enter a 4-digit pin. Once that is done, the phone will emit a sound, then the seller dials another toll-free number and indicates that he/she wants to receive.
"The sound from the seller's phone, which will emit its own sound, then syncs with that of the buyer, who then enters the amount he/she wants to pay and the pin, once more, before the money gets sent through sound," he adds.
On security and adoption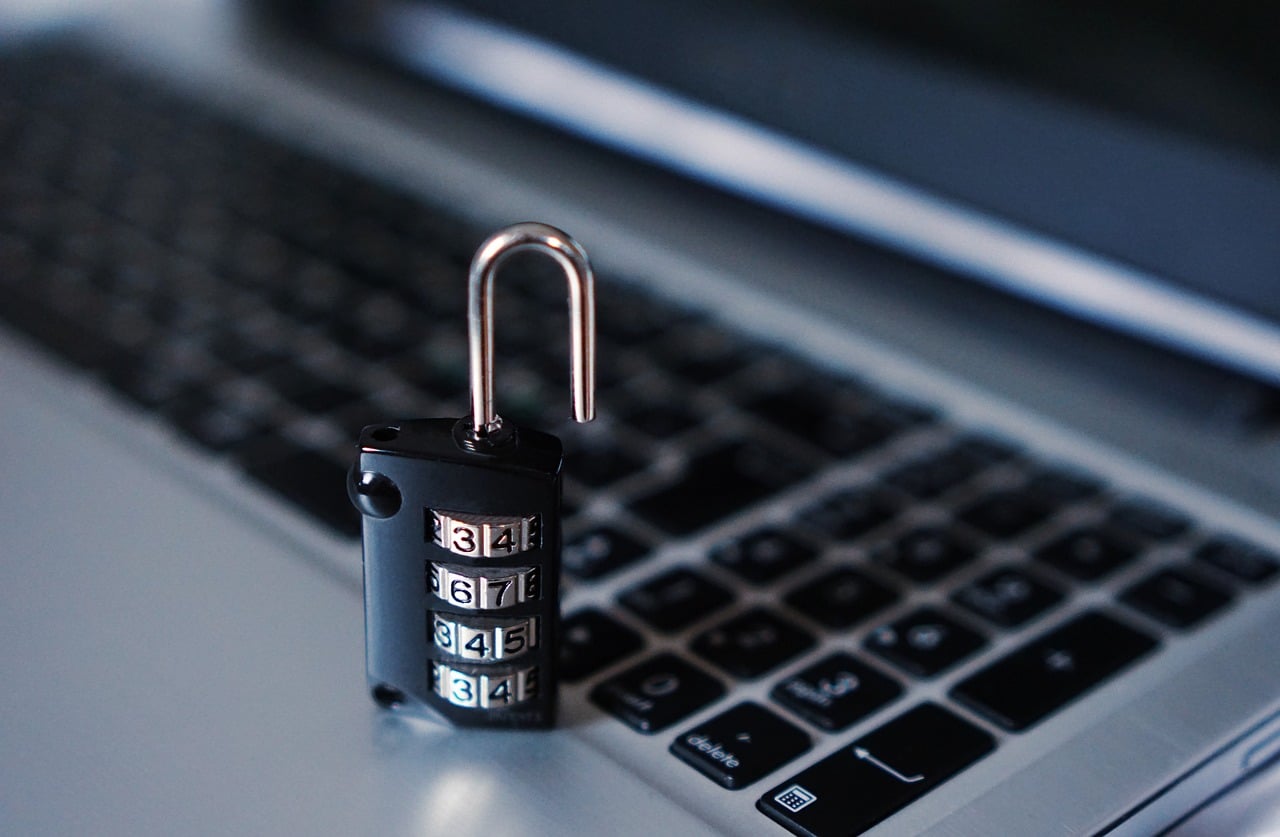 For a first time registration, users will have to use a standard USSD channel, and David hopes that widespread adoption can be achieved through collaboration with agent networks all over the country.
"These agents will be the ones to assist users with the USSD registration channel, so we can have more people readily adopt this product," he says.
Since the product is a digital wallet focused on mainly last-mile payments, David says users can fund their wallet from their various bank accounts and make payments using the platform.
For security, he says with the aid of blockchain technology, the platform will be making use of a decentralised ledger with fragments of data in different servers in order to secure payment transactions.
Ehindero and Obiora displayed a demo of the sound wave technology at the just concluded FSI hackathon and were able to access the sandbox's BVN API which they integrated into the soundwave payment solution.
Much has been said on the need for a fintech sandbox, where financial initiatives can be put to test using APIs of established financial institutions and this appears to be one of such possible products.
Sound technology in the payment space is an emerging concept that could hold a lot of promise. Let's hear your thoughts.