In the early hours of Wednesday, July 15, news broke out from international media outlets about the gruesome murder of a tech entrepreneur in New York.
Further investigation confirmed that the victim was in fact, Gokada founder and CEO, Fahim Saleh.
Before his untimely death, Saleh was a budding entrepreneur who was known for building and investing in startups in developing countries.
Born to Bengali parents in Saudi Arabia, Saleh founded his first internet service, PrankDial in New York. In 2015, he went on to start Pathao, a ride-hailing service alongside two other founders in Bangladesh.
But it was his time at Gokada that most Nigerians remember.
In 2017, Saleh moved to Lagos, Nigeria and enlisted the help of his co-founder, Deji Oduntan to start another ride-hailing service, Gokada a year later.
Oduntan was CEO of the startup until March 2019 when Saleh took up the reins after an alleged shakeup in management.
Saleh time as founder and CEO of Gokada
During Saleh's time as CEO of Gokada, he led the two-year-old startup through highs and lows that come with running a B2C platform in Nigeria, especially Lagos.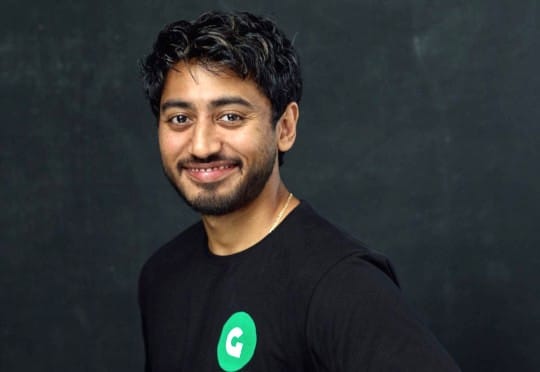 Two months after becoming CEO, Gokada raised $5.3 million led by Rise Capital. Simultaneously, Ayodeji Adewunmi, co-founder and ex-CEO of Jobberman, joined the startup as co-CEO to help Saleh handle some of Gokada's operations in Lagos.
In August 2019, with competition heating up with MAX.ng and ORide in the ride-hailing space, Saleh made a rather unprecedented move as he halted operations for two weeks. He gave his reasons in this Medium post.
After a rebranding, Gokada 2.0 re-launched on the streets of Lagos with new 200 CC bikes, Bluetooth helmets, and better drivers.
Then came the infamous Lagos Okada ban in February 2020. The ban, made by the Lagos state government, was to halt the activities of all forms of motorcycles and tricycles in major parts of the state.
What followed was a ripple effect in both operations and finances of both the informal and formal ride-hailing services in Africa's most populous city.
For Gokada, Saleh released a heartfelt video addressing the ban and pleaded with the government to renege on its decision. But seeing no change, the startup needed to take precautionary measures in order to survive and days into the ban, it laid off about 75% of its workforce.
While few questioned the timing of the ban, Saleh was open to clarify any misconceptions the public had.
In a conversation with Techpoint Africa, Saleh said that before the ban was announced, Gokada was on track to make a profit. But because of the ban, it was going into "cockroach mode" by laying off staff and pivoting to offering delivery services.
Gokada began offering logistics services to clients in need of such. And in April, started offering food delivery services by partnering with Jumia Food and other food outlet companies. Other offerings included its boat service, G-Boat and GoMedic.
In spite of these challenges, Gokada continued to thrive with Saleh at the helm of affairs. Until his untimely death, Saleh disrupted the ride-hailing space in Lagos and made changes to Gokada's business model when necessary. He embodied true entrepreneurial instincts.
He's one of the few expatriates who invested in the Nigerian market as if it was his own. He was a visionary and will always be remembered.
In honour of the founder, Gokada released a statement.
"The Gokada team is deeply saddened to have learned of the tragic passing of founder and CEO, Fahim Saleh in New York, earlier this week.
A leader, innovator and inspiration, Fahim's passion for Nigeria and its youth was immeasurable. He believed that technology could transform lives and improve safety and efficiency. He built Gokada to act upon these beliefs.
Under Fahim's leadership, Gokada has grown to become Nigeria's leading fully integrated delivery and logistics company, with outstanding growth and profitability metrics. Gokada has been built with a strong and resilient workforce that has navigated and transitioned through challenges while keeping to its core values.
Gokada is committed to the well being of all of its employees, and believe it is important to take this time to support members of the team, as they pull through a devastating loss.
We kindly request for privacy for his family and friends at this time.
Fahim will be missed by everyone at Gokada and the entire Nigerian startup community.
Farewell Fahim."