Last week, Techpoint reported that Deji Oduntan, (now former) CEO of Lagos-based motorcycle on-demand company, Gokada stepped down amidst bad blood and allegations of mismanagement.
---
Suggested Read; Nigerian motorcycle on-demand company, Gokada loses CEO in apparent shake-up
---
Though unconfirmed at the time, Techpoint had reached out to Gokada through multiple channels but did not hear back.
The management of the company eventually responded, confirming the report and that a new CEO is taking over the helm of affairs.
A statement from the company said former CEO Deji Oduntan had resigned on the 5th of March 2019. It said Gokada's co-founder, co-CEO and lead investor, Fahim Saleh, will take over with immediate effect.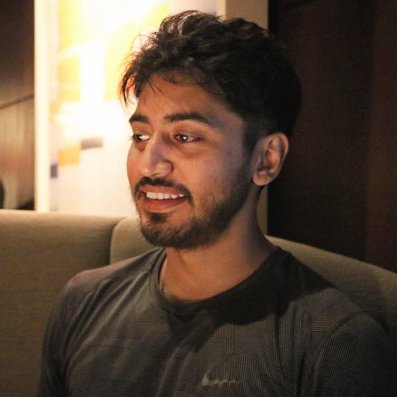 Before Gokada, Fahim had founded Pathao, a Bangladeshi transportation network company that has one of the most popular ride-sharing services in the country. The statement said he " brought Deji on board to focus on Gokada's first year of growth."
Fahim told Techpoint he will be moving fully to Nigeria to fully function in the new position.
"Even through last year, I spent about 50% of my time in Nigeria," he said.
On the layoffs last year, allegations of mismanagement and misconduct at Gokada, Fahim said the whole story was not quite true.
"In August 2018, there was a very big pivot of the business which included layoffs of 70% of the staff, change in business model, and change in the app. This caused many ex-employees to grow frustrated and produce false stories about Gokada. While they were distracting, we just continued to execute."
What does the future look like for Gokada in terms of growth projections, expansion to other markets and handling present and coming competition?
"Gokada is more than happy with Nigeria as it is a massive market. There are so many problems to solve and we think we have some great solutions for them. We aim to increase our fleet by multiples and start introducing new complementary services in 2019. We are very aware of competition coming in but we believe we've developed a good understanding of the market and how to cater to it. Competition will have to start from scratch and many are distracted with other regions," Fahim says.
Gokada says it has recorded strong growth in its first year of operation, "securing close to 1,000 bikes, completing around 5,000 rides across Lagos' Mainland each day and the Android and iOS app downloads have reached in excess of 200,000."
---
UPDATE [July 15, 2020]: Gokada founder, Fahim Saleh passes on.