Two weeks after Gokada -- the popular motorbike-hailing service in Lagos -- temporarily shutdown operations, they returned to business with new bikes and helmets.
The break, which started on Wednesday, August 14, 2019 was as a result of the CEO, Fahim Saleh's experience which he shared in a Medium post.
He claimed it necessitated Gokada 2.0 which involved training riders in customer service, hygiene, driving, navigation use, as well as providing brand new bikes and Bluetooth helmets.
---
Suggested read: Why you won't be able to use Gokada for the next two weeks
---
The riders eventually graduated on Monday, August 26, 2019, and they started operations on Tuesday, August 27.
Here are a few things we noticed about Gokada 2.0.
Gokada is still populating its fleet
As promised by Fahim, Gokada riders now have new bikes. Each rider has a unique code boldly printed on his bike and helmet. According to a Gokada Rider, it helps customers report, commend, or give general feedback about a GPilot.
At the moment, just a few bikes can be seen on Lagos roads. Techpoint gathered that the company is having some issues with getting registration numbers and some documents for the new bikes.
The use of Bluetooth helmets
A GPilot confirms that they were trained on how to relate with customers. They were also trained on how to use Google Maps effectively for navigation which is coming after Google added motorcycles as a mode of transportation to the navigation options on its Maps app in Nigeria in July.
The rider maintained that the Bluetooth helmet allows them to make calls without having to look at their phones as well as use the voice feature of Google Maps for navigation.
Many GPilots are still not using Google Maps for navigation
During the course of a trip with Gokada, I noticed that my GPilot didn't make use of Google Maps, he asked for directions instead. When questioned, he ironically claimed that he is familiar with the road.
And for another ride request, the GPilot went to the destination instead of the pick-up location.
Inaccurate report of GPilot arrival time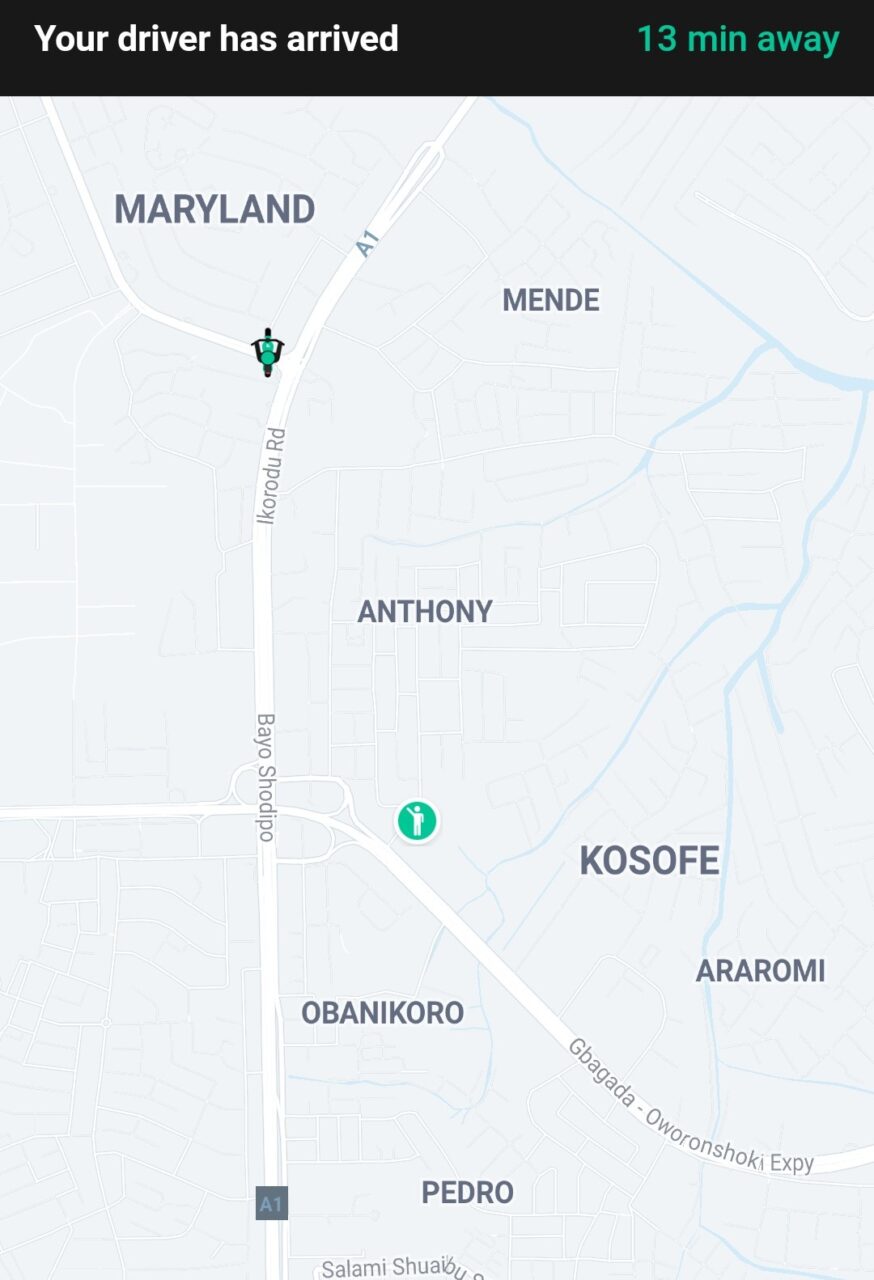 When I ordered for a ride, the app simultaneously indicated that the GPilot was 13 mins and that he had arrived.
This was quite confusing and I ended up canceling the trip because the driver was too far away and taking too much time to arrive.
Have you used Gokada recently? What's your experience?