While working on his final dissertation at the Coventry University, UK, Ejieji Munachiso struggled with the inefficient logistics service of NIPOST shipping important research documents from Nigeria.
This made the logistics problem personal to him, so much so that he wanted to prevent what happened to him from happening to anyone else.
But he would come to understand, upon his return to Nigeria, that the logistics market was still deeply segmented; that is, transport companies ran interstate shipments, companies like DHL were majorly involved with high-value items and international shipments, dispatch companies focused on intrastate shipments and air cargo companies enabled quick cargo services.
"Individuals/business owners usually have to go through the arduous challenge of finding a shipping provider to suit their varying shipment needs," says Munachiso.
In November 2017, after months of testing and validating the market offline, Munachiso and his co-founder launched HubbonNG.com, an on-demand platform that makes shipping easy and seamless for individuals and organisations across the country.
"We made this possible by building a robust network of shipping providers who leverage on city-wide public transportation systems, dispatch companies, truck drivers, courier services, air, road, and cargo companies," says Munachiso.
HubbonNG's solution to logistics is 3-fold; an on-demand delivery booking platform that enables business owners to log in their location and immediately get price estimates and order of delivery for what they need to ship. There is also a business directory service that allows potential customers to find and interact with HubbonNG's client businesses.
Lastly, is the logistics management system which enables business keep track of orders, with logs of costs incurred, items shipped, past senders and recipients (both customers and shipping company) and where they can change their details on their customer profiles. Individuals and businesses are expected to sign up so that deliveries booked are assigned to their account. This enables them to actually track their running costs and take inventory of their shipments.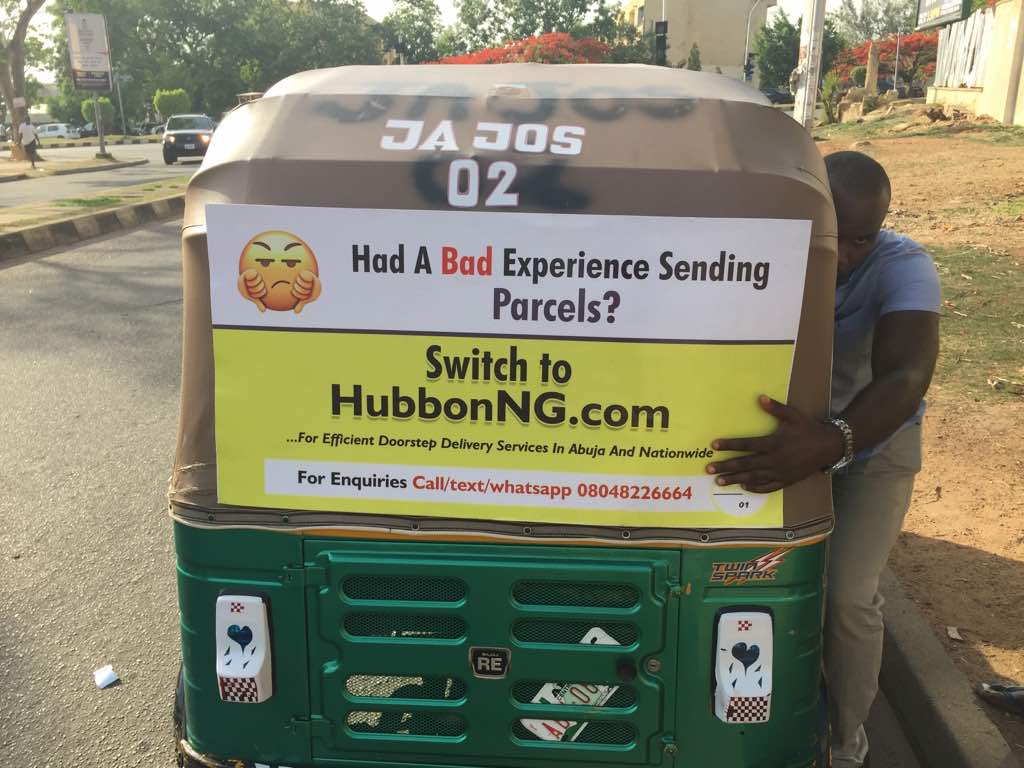 With such outlook, it's quite easy to see how HubbonNG is serving as a data bank for anything logistics in the country.
Although the business launched in 2017, it has only been in active operation for eight months. Within this period, HubbonNG has made nothing less than ₦600,000 ($1,655) revenue, acquired 30 paying customers and listed 145 businesses on its business directory.
Within the space of time too, the business has faced some challenges, going from the typical slow response time of meeting client's delivery (on the part of supplier) to the more difficult task of increasing income. Munachiso particularly describes the latter situation as a "chicken and egg" conundrum.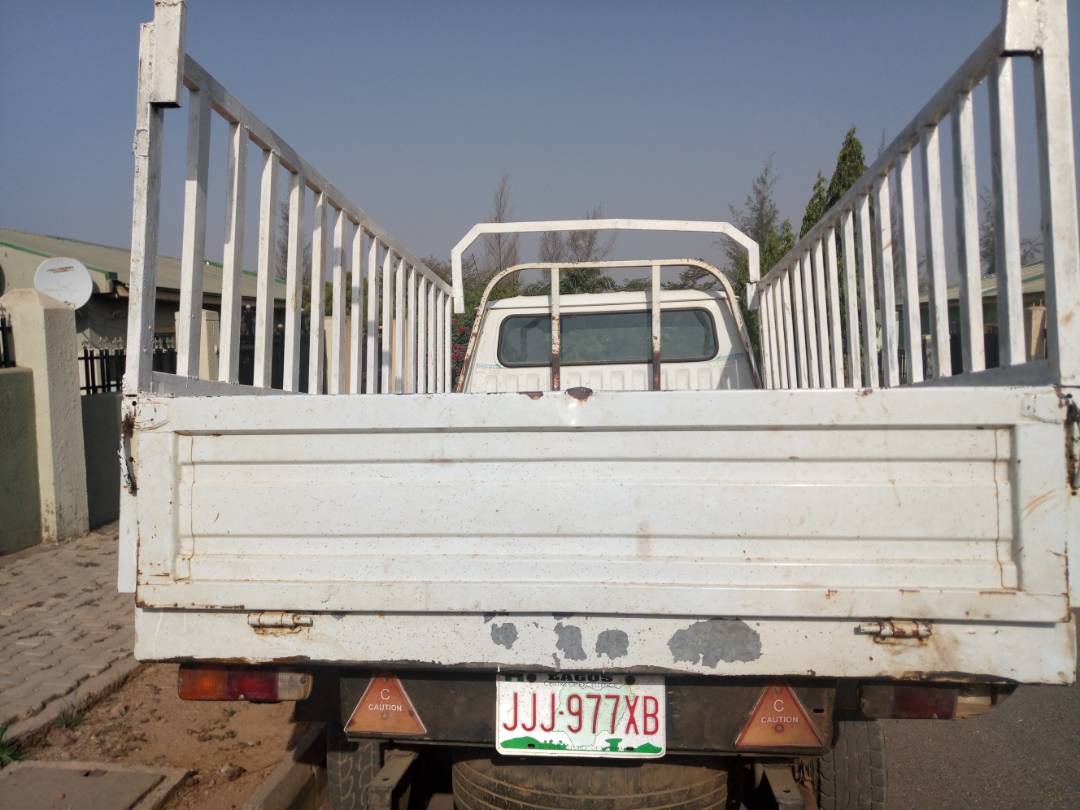 For every order processed on HubbonNG, it receives a commission. But it hardly makes up for a competitive pricing in the market.
"In order to ensure that we have consistent income, whilst handling individual deliveries for smaller businesses and individuals, we have decided to purchase bikes that would be dedicated to eCommerce companies and transport companies that would use us on a regular basis and as such, ensuring that we build our cash flow and effectively break even faster," he highlights.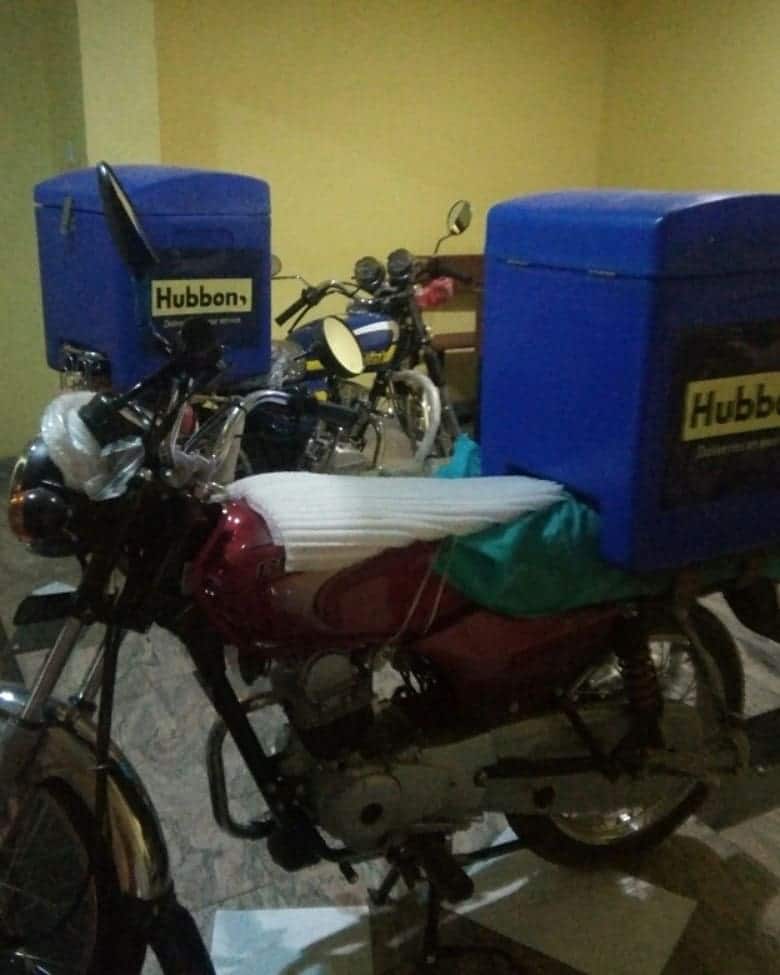 For what is worth mentioning, the logistics industry in Nigeria is unarguably one of the most crowded markets in Nigeria. So this will be far from the easy ride HubbonNG will expect it to be, more so as a new entrant.
All the same, HubbonNG has done well within a short space of time. The logistics industry has an annual market valuation estimated at ₦888 billion ($2.45 billion). Given HubbonNG's revenue for an eight-month period of operation (₦600,000/$1655) it about now has a 0.0000007% market share of the entire logistics industry in Nigeria.
In the next 24 months, it projects revenue growth to over ₦47,000,000 ($129,700), from 17,000 deliveries and with a target of having 3,000 repeat customers across 30 cities in Africa.
Already, it has created an add-on service (H-Success) that will allow people to invest in bikes while also putting the bikes to use for HubbonNG-related services.
---
During Techpoint Build 2019, on the Pitch Storm stage, HubbonNG will be competing against 11 other startups for $10,000 in equity-free prize money.