In December 2020, Nigerian fintech startup, CredPal raised $1.5 million in a fresh round of investment with GreenHouse Capital one of the investors.
The Lagos and US-based firm prides itself as a fintech investment company. Since officially launching five years ago, GreenHouse Capital has consistently kept its eyes on fintech startups in Nigeria. A look at its portfolio is testament to its play in the industry.
We spoke with Mary Joseph, a Senior Associate at GreenHouse Capital for some insights on why fintech is at its core and how they invest in African startups.
Tell us how GreenHouse Capital came about
GreenHouse Capital was founded in 2014 and was spun off from Venture Garden Group. VGG started ten years ago as a startup with five to seven employees. What they did was build fintech products in different verticals from aviation to payments and lending to education.
About six years ago, the founders of VGG -- Bunmi Akinyemiju and Kunmi Demuren -- started an accelerator programme for ex-VGG employees interested in entrepreneurship. They ended up investing in them, and that's how GreenHouse came about. It was a very organic formation; they did not just wake up one day and say, "let's start a VC fund."
I think it speaks to GreenHouse Capital's ethos that we come from a startup and that we're entrepreneurs at heart. So, everything we do is that we see a gap in the market and go "how do we fill that?"
What does VC investment mean to GreenHouse Capital?
For us, we kind of think of our investment model as being cash and essential add-ons. So, we rarely make investments where we give the startup cash and walk away. Again, we tend to get involved because we have so much experience and a sister company operating in the market.
So, when it comes to investments, we do a lot of business development work, facilitating partnerships and relationships with our portfolio companies. We have board seats, so we try as much as possible to make these companies grow because we believe that's our strength as an investor.
Who runs the investment firm?
Our partners, Bunmi Akinyemiju and Kunmi Demuren run the firm. Also, we've got a team of five people that also work across board.
Every VC has an eye or eyes in specific markets; tell us what market GreenHouse Capital is interested in and why?
So for a long time, we were Nigerian focused. We're Lagos-based, and our early investments were in people who had worked in our company, who also had startups that were based in Lagos. Over time, we've expanded beyond Lagos and Nigeria for several reasons.
As we became more deeply embedded in the continent's tech ecosystem, we began to see more opportunities outside Nigeria. Also, there's value to be gained within our portfolio if we have startups across the continent. Today, we have 21 companies in our portfolio, and most of them have operations in Nigeria.
However, many of them operate outside Nigeria as well. Part of GreenHouse Capital's offerings to these startups outside Nigeria is an entry into the Nigerian market. Nigeria, Kenya, and SA are the three main markets where our companies are situated, but they also operate in Brazil, Germany, and Ghana, among others.
How do you determine that a startup is investible?
The popular response to this question might centre around market-fit or market size or growth stage. Well, I'll say what's important to us at GreenHouse Capital is the entrepreneur.
If you look at Facebook, they've changed a lot over the years, but Mark Zuckerberg's figure and his ability to see the market and pivot accordingly have remained consistent. For me, I think that's a great example of how we look at entrepreneurs. When we're investing in a company, we know that the company and market are bound to change.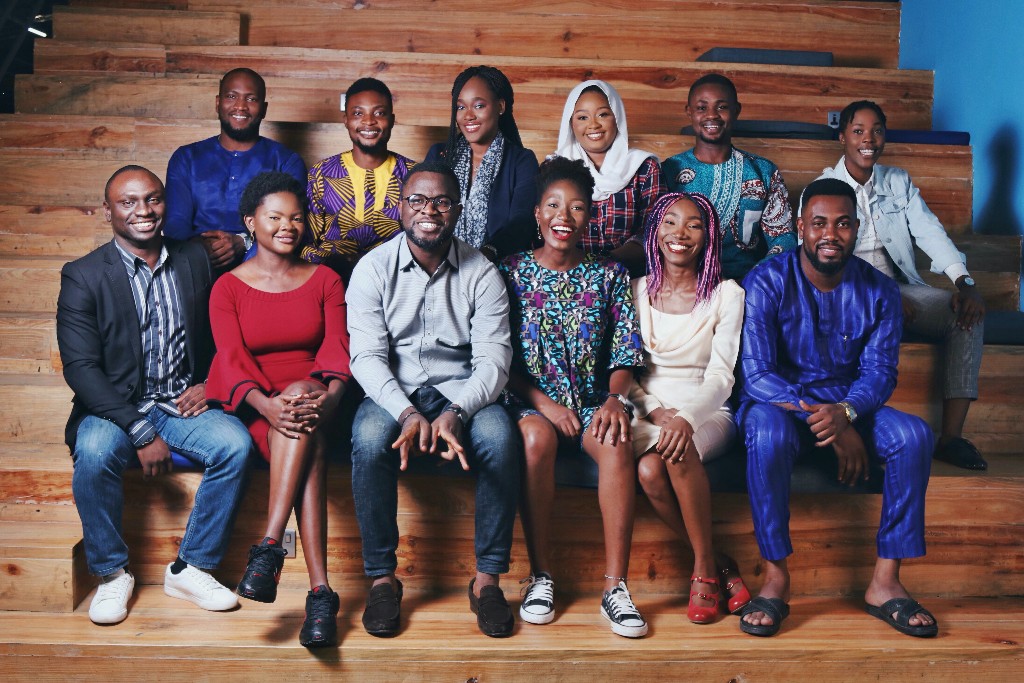 Therefore, we're investing in our belief that the entrepreneur will weather those changes and adapt the company accordingly. So, our relationship with our entrepreneur is significant to us, and that is something that we gauge in all the investments we make.
We need to make sure that the entrepreneurs are determined people who can take advice. We've invested in companies that failed, and the founders come back with another idea, and we reinvested. That's testament to how we understand and support founders.
By GreenHouse Capital's standards, what shouldn't a startup be doing?
A startup in these parts shouldn't be trying to chase a fancy consumer business unless they know what they're doing. We intend to invest in B2B or B2B2C companies because B2C is tough and costly in terms of marketing. But I think it's the most visible niche when you think of the most amazing startups globally as a lot of them are B2C companies.
While it can be very attractive, you'd be doing so much for customer acquisition. There's also so much customer churn. It's a challenging model to run successfully, especially in Nigeria. So, we tend to look for businesses that are solving problems for other businesses.
One of our early investments, AppZone, built core banking products for banks. Many people have probably never heard of them, but the card machine that makes your debit cards when you go to the bank is an AppZone product. It's not the sexiest things out there, but you know what, they're one of our most successful companies.
We advise entrepreneurs to find a problem that you can really solve and scale well with your available resources. If you want to do a business requiring $100 million to launch, and you've never raised a cent before, you're probably better off trying something else. It would've been hard for Elon Musk to raise money for SpaceX if that was his first venture.
At what stage of growth do you usually invest in companies and why?
We have traditionally invested in pre-seed and seed rounds. I'd say that's where our most significant expertise is: trying to help a company launch and achieve the right product-market fit. Once it gets to Series A, it becomes a little bit out of our reach. We can do Series A, but it's not really within our scope.
What is your average ticket size?
When we first started, the cheques were between $50k and $200k. But because of the way rounds and valuations have skyrocketed lately, it's now between $150k and $250k.
However, we've done more and less than these numbers in the startups we've invested in. Some of the investments we made in 2020 have passed that average just because there've been larger investments and valuations.
How does GreenHouse Capital deal with bad investments?
I'll give an actual example for this. Tutor.ng was one of the first companies that came out of our accelerator for former VGG employees. It was a great company, and they had a terrific run. But it just wasn't the product that the market needed and they kind of wound down.
However, one of the founders, Fehintolu Olaogun, had the idea for CredPal with some new founders, they went on to Y Combinator, and we ended up investing in them.
As I mentioned before, we try to anticipate things like this. It's part of the VC model where you invest in ten companies, and only one becomes a Unicorn, five become stable companies, and four fail. It's part of the risk and the model; we do everything we can to help companies so that doesn't happen. But if it does, we look for silver linings, continuing with entrepreneurs to subsequent ventures.
What industries are of most interest to GreenHouse Capital?
Fintech is core to us because of how we started with VGG. And we have the largest fintech fund by portfolio size in sub-Saharan Africa. I'll say that we look at fintech not necessarily as a vertical but rather as a horizontal infrastructure or platform that can work in any industry.
No matter what business you're in, you need to have money; that's the only way any business or endeavour can work. And to get money, you need to have some way of processing that money. So, fintech can play a role in any industry; that's why we take a non-traditional approach to investing in fintech.
However, when we started, it was a traditional view of fintech but now we would invest in companies that on the surface didn't seem like fintech but we kind of saw a fintech potential in them.
For instance, Helium Health was doing just ERM for hospitals when they started, but over time, they've evolved to writing loans because they saw that gap where hospitals didn't have the money they needed to run their operations. So Helium Health is a healthtech company as well as a fintech company. We've seen similar things in MAX.ng and Rensource that play in the transport and energy spaces on the surface but have fintech elements at play.
So GreenHouse Capital still invests in non-fintech startups?
Oh, absolutely. We've invested in non-fintech companies, all I mean is that fintech is where most of our expertise and focus has been. But if you come to us and say you can sell forks and make $1 billion and the business model is sound, then sure we'll invest [laughs].
What opportunities has GreenHouse Capital regrettably passed on and why?
I'm not going to name any names, but there's at least one big company in the market that we passed on. At the time, we just missed the deal, and it happens because sometimes deals don't come to your desk quickly enough and that's part of VC. Even if we had every fantastic deal come across our desk, we wouldn't have enough capital to invest in all of them.
So we try our best to have our ears to the ground, see things, and get in as early as possible.
How can founders reach you?
That's a great question. Founders can email us at [email protected]. They can also connect with the GreenHouse team on LinkedIn and Twitter.