It was Nelson Mandela who said, "Education is the most powerful weapon which you can use to change the world."
While you'll hear the occasional debate about the suitability of Nigeria's current educational system, many will agree that good education can significantly alter the trajectory of an individual's life.
But for students to get the most benefit out of any teaching endeavour, educators must be properly equipped to discharge their duties.
A little thought experiment should help us understand the challenges that school owners and administrators face.
We'll assume that Lagbaja is the proprietor of a private school in Ikeja, Lagos, Nigeria. This school has 1,000 students and 700 parents/guardians.
If he hopes to remain in business, he must properly manage the expectations of these two groups. But he also has employees to think about because his school's success is tied to theirs.
As the proprietor, some of the tasks he has to deal with include receiving payment for school fees and other levies; he also needs to monitor attendance and students' performances. That way, he can generate reports to keep parents abreast of their ward's progress and identify areas for improvement.
He also has to monitor the performance of the teachers he employs. These are just a few of his responsibilities, but you get the picture. A lot of work goes into managing or running a school, and school administrators need as much help as they can get.
That's where Educare comes in, but first, a look at how the startup got its start.
Leaving agricultural engineering to build software solutions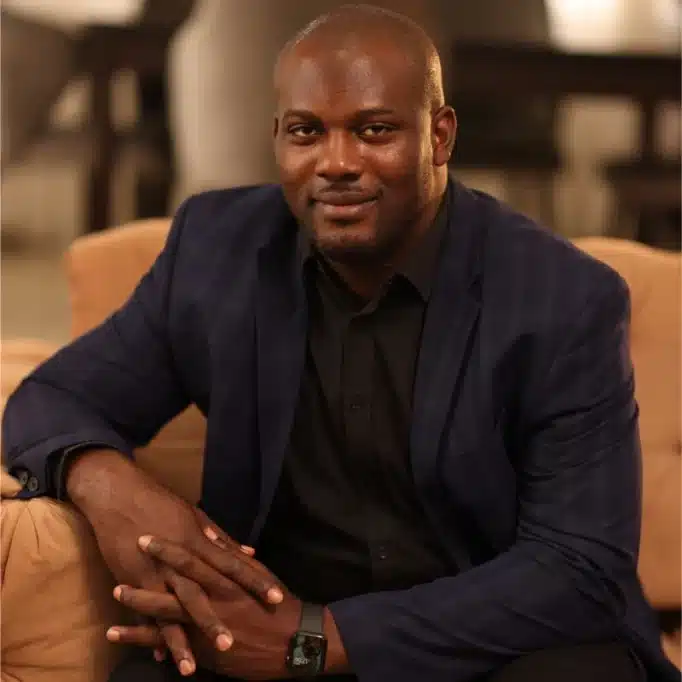 Alex Onyia is the CEO of Educare. He's also an alumni of the prestigious University of Nigeria, Nsukka, where he studied agricultural and bio-resources engineering. But he's never worked in agricultural engineering.
While growing up, Onyia's mother worked as a manager in the Nigerian Telecommunications Limited (NITEL). Due to her position, the family could afford to get a computer, hence his early exposure and interest in computers.
After discovering that some of the popular programs he enjoyed were built by writing code, he began learning how to create software. By the time he got into the University of Nigeria in 2007, he was already building and designing websites for businesses. In between classes and extracurricular activities, he honed his skill building software solutions for businesses globally.
While he loved building software, he also knew that he needed to make money from the products he built, so after graduation, he decided to learn how to monetise software products.
To do this, he started a software development company that took on short-term projects from businesses and government agencies such as the Nigerian Ministry of Power.
Software is not driven by contracts
"I've always known that software is not driven by contracts. If you really want to be successful in [building] software products, you need to find one part and do it well, so that's why we decided to focus on education."
Quizzed about Educare's beginnings, he replied with a candour that is uncommon among tech entrepreneurs.
"In Nigeria, there's almost nothing like a new idea, but the common problem with Nigerian ideas is the reliability of available solutions. There are so many bank apps, but you know how frequently they disappoint you when you want to make a transfer. In the education space, there are a lot of people trying to build software solutions, but they're always crappy."
What is now Educare traces its origins to a 2014 contract from the Lekki British School to build a school management software. After delivering the project and seeing its impact, the team decided to build a business around it, leading to Educare's current iteration.
"At Educare, we are solving the complex challenges faced by educational institutions in managing their finance, human resources, academic records, and overall school operations. The problems we address are the inefficiencies, manual processes, and lack of integration that often plague these areas in schools."
Educare's software digitises student records, assessments, and transcripts. Using the data it collects, teachers can provide personalised learning for students. Its HR software also integrates with payroll management systems
More than 1,400 private schools in Nigeria, Tanzania, the United Kingdom, and the United States use Educare's software to ease their processes. While schools pay a fee for each student the software serves, it also offers custom plans.
Growth challenges
Despite Onyia's impressive entrepreneurial experience, building an edtech startup from Nigeria has not been easy. He explains that the bootstrapped startup has faced a few challenges, especially with onboarding schools.
"The level of difficulty in getting school owners to accept Educare's product may vary depending on several factors, such as the school's existing systems, budget constraints, resistance to change, and the perception of the value the software brings.
"Some school owners may be hesitant to adopt new technology due to concerns about implementation, training, and potential disruption to their current processes. They may also have reservations about the initial investment required for the software and its long-term benefits."
Educare's ability to provide satisfactory answers to their questions has seen the startup take on more clients.
"While there may be initial resistance, by addressing concerns, providing evidence of value, and offering strong support, Educare strives to make the adoption process as smooth as possible for school owners and to demonstrate the long-term benefits of our software solutions."
Educare has been bootstrapped since it was founded, and Onyia is adamant the startup won't be raising venture capital soon. With a presence in four countries, he says the goal is to double down on growing its client base. "We are fully launching our business products on August 30, 2023. This will enable us to serve millions of businesses that need trusted and unified HR and finance solutions to run their business operations. We are currently running a pilot and have over 3,000 businesses subscribed to it."