You may know Salem King as that bubbly Instagram guy with the characteristic monochrome videos dishing out tips and motivation. Since 2018, Salem has been inspiring a new generation of digital natives by consistently sharing lessons from his journey as a content creator. Four years down the line and a massive community across different platforms, he breaks down how he built his career and how he gets things done.
Current role: Content Creator
Location: Lagos, Nigeria
Current computer: MacBook Air
Current mobile device: iPhone 12
Describe how you work in one word: Transcendent
Tell us briefly about how you started your career, and how you got to where you are today?
I always had a passion for teaching. I knew that I was going to be a teacher but I didn't know it was going to be through content. I just was always passionate about transferring knowledge. Whatever book I was reading, if you asked me a question about it, I would just bore you to death with the details; I was that guy.
In December 2018, I decided to start sharing what I knew online because I was learning a lot from books I was reading and videos I would watch, and I just really wanted to share, I didn't know with whom but I wanted to share.
In 2018, I used to make videos now and then, but I wasn't very consistent. By December 2018, I decided that in January I would make a video every day for 30 days. At the time I had 1,500 followers. What I wanted was that after this period, I'll go from 1,500 to 2,000 followers. But in that one month of making videos every day, my following went from 1,500 to 5,000. It surpassed my expectations. People loved my videos and I just kept doing more.
I ended up making only like 21 videos at the end of the month but because my following was growing so fast, I went from somebody who was a nobody on Instagram to getting hundreds of comments with every single video. Some months later, I hit 10k followers.
I like to say that I became an influencer by accident, just doing what I love. That's how the journey began.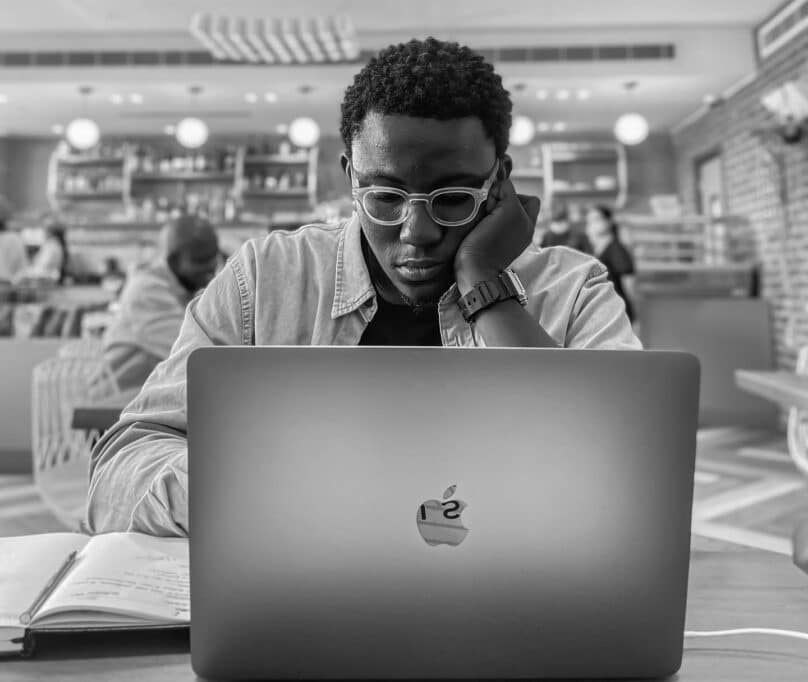 What does your work entail? Walk me through a typical work day in your life.
I don't have a typical day but one thing that is present in a lot of my days is that I start with a very long walk in the morning. It helps me because a lot of times I need to distract myself to focus. I need to just let myself take in the sights and sounds, and it just somehow gets my juices flowing.
While I'm taking my walk in the morning, I am mentally organizing my day, going over everything I have to do. I also do some writing while I'm walking. I always take a walk with my phone and some ideas just hit me and I always write them down. A lot of those ideas have gone ahead to be some of my most successful content ideas.
After I take my walk, I shower and then I get to the day. That part of the day after the walk is what is unpredictable, each day is different from the next. A lot of times, it's me getting on a phone call with my manager for updates on things I need to do, meetings to fix, and so on.
A lot of people might feel like I create content every day, but I don't. I often spend the weekend batch creating content for the week. The other day, I had a session where I made four YouTube videos and I'm good for the month on YouTube. Same with Instagram. I have a day that is just for content creation, so after my walk, I shower and I get straight into it and I just give it everything.
There are some days too that I spend just script writing so that on the day when I have to film, I don't have to start from scratch. I also spend a whole lot of time interacting with members of my audience online. That's really important to me.
How are you able to manage all of that, considering the volume of comments and messages you get?
I forgive myself in advance because I know I can't keep up. I know some people may be mad at me but they know that I try, that I care about my audience. I can't always keep up, it's unrealistic, except I don't want to have a life. But as much as I can, I interact with members of my audience.
What apps, gadgets or tools can you not do without? Let's start with apps.
Inshot. That's the app I've been using to edit videos for about five years now. It's been a lifesaver. The app keeps getting better, every time I want to move to another app, they add something, and I just don't go anywhere. I also love Lightroom. I think at this point it's pretty obvious that I cannot do without my iPhone.
Interesting that you didn't mention Instagram
I guess the reason why I didn't mention Instagram off the top of my head is because of the way that I think about social media. I don't think about social media just as the platforms. I think about it as a gathering of people.
If Instagram disappears now or if they deactivate my account, how am I going to find my community members? Because that's a possibility. That could happen anytime. So I constantly think about community within the context of the people, not necessarily the platforms.
Talking about gadgets, you mentioned your iPhone, does that mean you still don't use a camera for filming?
Yeah, I still do all my shooting on my phone. When I started to take my YouTube channel seriously, I had to either learn how to use the camera and edit or get somebody to do it for me. And, of course, I got someone else to do it, for me.
Because of the way my creative process is, if I'm thinking of something and I want to get it done immediately, my iPhone is low-hanging fruit for that. It's a high-quality camera — the camera on my iPhone is better than the biggest cameras they had 30 years ago. If I think about it as 'just an iPhone', I'd be stifling myself, and I've had so much experience knowing that you're better off just putting it out as it is than waiting for it to be perfect.
What are your favorite shortcuts or hacks for getting things done?
Batch creating, to be honest. I already talked about it but that's something that saves my life because I'm very consistent across social media platforms, including Instagram, Twitter, and TikTok.
Lately, I've been posting twice a day on TikTok and Instagram. It's easy for someone to look at me and feel like "this guy's a productivity junkie, how does he do all of this?" But I don't think I'm a productivity junkie. I'm efficient and my efficiency is the result of laziness.
I consider myself somebody who is lazy. I do not enjoy work, but work is important to life and purpose, and all the people I want to reach, and all the amazing things I want to do in the world. So, I find a way to make it work by leveraging my peak periods. I know that I don't always feel inspired, I don't always feel motivated. Like 80 per cent of the time, I don't want to do anything, I just want to chill and watch stand-up comedy. But I realize that there's work that I need to do. I have responsibilities. I have people that I'm reaching out to and there's somebody who's going to do better because they hear my thoughts. So, I spend a huge part of the weekend creating and scheduling stuff ahead.
I'm always taking notes because I know that there'll always be a drought of ideas. There will be times when I don't have any ideas so I just need to go to my notes, pull out something from there and build on it.
Talking of notes, are you a pen and paper kind of guy or your Notes app?
I am both. I'm a pen and paper guy for ideation. When I need to dump ideas, I need a pen and paper. But I'm also a Notes app guy because even if my phone gets stolen, my notes are saved in the cloud forever. So even though I like paper and pen, I understand that it's risky and my ideas are important to me, and I don't want to lose them.
What task(s) that you dislike but still have to do?
Phone calls, emails, writing proposals. I hate those things. If I had my way, I wouldn't respond to emails at all. To be honest, it's one of the reasons why I got a talent manager early in my career. I could have learned but I would just rather stay within my zone of genius than try to marginally improve a weakness. Let me instead improve on my strengths.
I still have to do these tasks sometimes though. When you're working with people with different timelines, priorities, and different time zones too, sometimes you just have to do the things you don't like. You just take a deep breath and bring your best self, no matter what.
How do you keep track of what you have to do?
A to-do list. I just write out everything I have to do and I'm also realistic about it. Even though sometimes I have about 10 things to do, I just decide, "okay today, I need to do these three things. If I do these three things, I've had a successful day." And then I put those front and center, I either write it on my notepad or put it in my Notes app just so I know that this is what I'm trying to achieve today.
How do you recharge or take your break from work?
I watch stand-up comedy, and I spend some time with myself. I'm really introverted but a lot of people don't know that, and they don't believe me when I say it. When I spend time with people or actively interact with others, I'm expending energy, and afterwards, I feel drained and I just have to spend time by myself. I don't go out a lot, so I just stay home, watch a stand-up comedy or watch my comfort TV shows like The Big Bang Theory and just chill.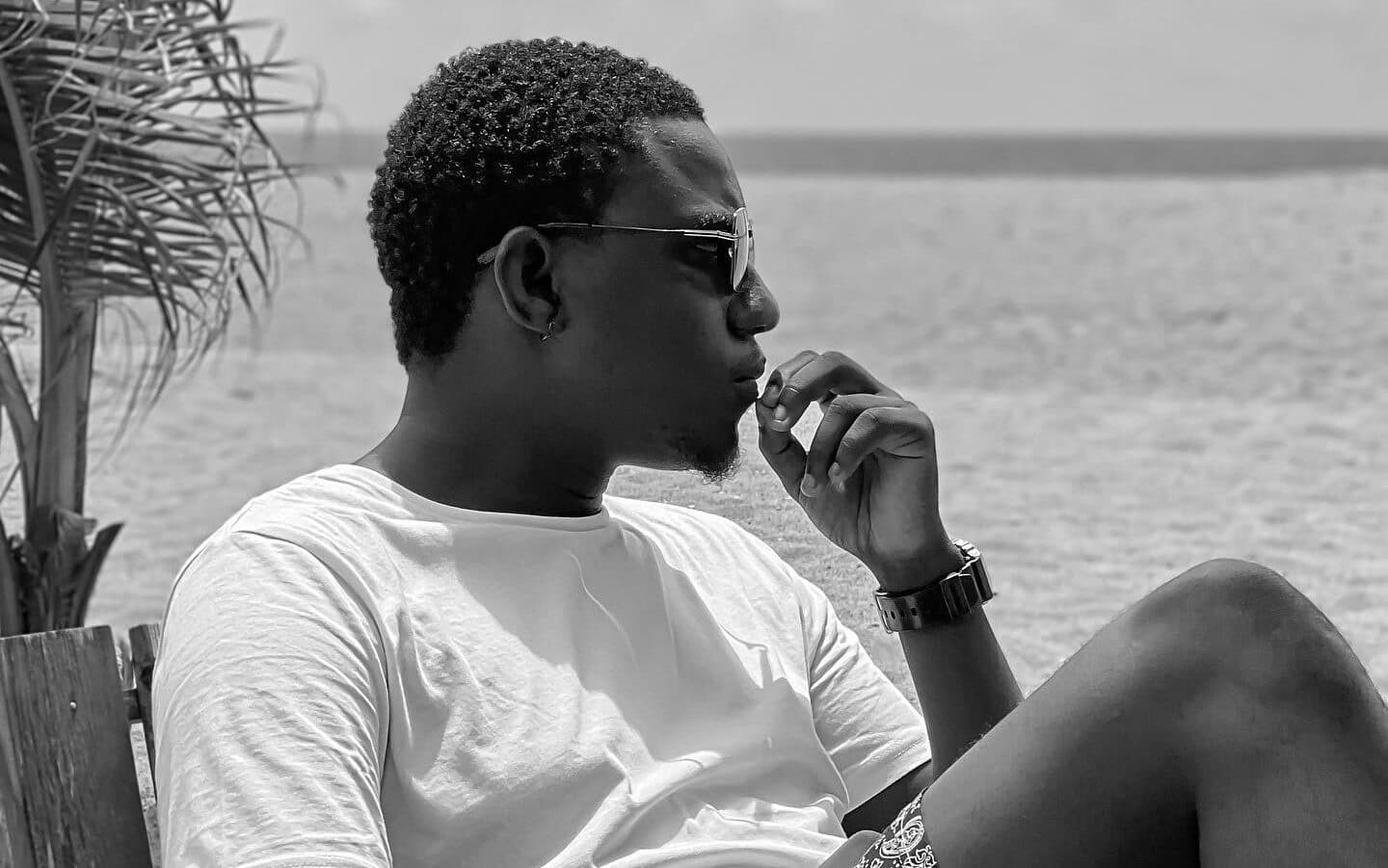 What are you currently listening to, watching and reading?
I'm currently watching Silicon Valley. I'm listening to the Fight Hustle, End Hurry podcast. It's just 10 episodes, but I listen to it on repeat sometimes. And I'm reading 12 Rules For Life by Jordan Peterson.
What is the best advice you ever received?
That's a tough one. I think one that was life-changing for me would be, "don't compare yourself to people you should be learning from".
That was life-changing for me, especially when I was starting my content creation career because the way content creation is, you have access to what everybody else is doing, how well they're doing, and what their content looks like. And then, you're tempted to process your work within that context.
Sometimes, the difference between you and the other person is the time they have put in, not necessarily talent. They've simply put in more time than you and you shouldn't compare yourself to them, you should learn from them; you should be inspired, not intimidated.
What is a problem you are still trying to solve?
Profitability for creators, for Nigerian and African creators, to be precise. It breaks my heart that a lot of creators are unable to do what they do full-time without having to worry about money. It's still a new industry and in a lot of spaces, it's still not accepted as a job — our parents don't think it's a real job, all of that.
So there are still hardly any people that graduate from school and say, "I want to be a content creator," because there's so much uncertainty about how viable it's going to be. So that's a problem that I wake up every day thinking about.
Who would you like to see answered these questions?
Fashion blogger, Kuyet Bamai; and digital creators Alma Asinobi and Precious Gaza. I think their answers will be really interesting.