The likes of Uber and Airbnb ushered in the era of on-demand marketplaces in the last decade. Hardly a quarter went by without hearing of some new 'Uber for X' platform, at least in the US and other developed countries.
On-demand marketplaces made the sharing economy thrive. An economic model for peer-to-peer-based activities, the sharing economy allowed people to monetise their time for specific tasks or services. These marketplaces also automated the matching of supply and demand, as well as pricing.
Despite the many benefits the sharing and gig economy allow, workers usually find what they do one-dimensional, prioritising consistency and efficiency over individuality.
Enter the passion economy, a model that allows individuals to monetise their skills.
Selar: an eCommerce platform for creatives and entrepreneurs
Digital platforms that employ the passion economy model like YouTube, Substack, and OnlyFans highlight the user's individuality. These platforms can be very niche, though, leaving a variety of content uncatered for.
In the same vein, some kinds of content would flop on these global platforms. However, they'd do well on a niche geographical platform.
Selar is one of such startups trying to take advantage of this opportunity. Based in Lagos, Nigeria, Selar wants to help Africans monetise their skill, knowledge, and content from anywhere in the world.
Douglas Kendyson, the startup's founder and CEO, tells Techpoint Africa that when he started Selar in 2016, digital product creators passed as people who didn't create much value.
However, that notion is gradually changing, and he believes it's thanks to the work platforms like Selar do.
"So many people are creating value on different fronts these days. There are coaching and membership programmes people spend half a million naira on. It's weird because you'd think Nigerians don't have money for that, but then you'd be surprised to see the number of people paying for things like that."
Selar allows digital creators to sell ebooks and courses, and provide training and coaching, among other content. The journey to building the five-year-old startup started when Kendyson was a Customer Success Expert at Paystack, a Nigerian fintech startup.
Working daily with customers, he noticed a constant influx of emails from individuals who wanted to use the platform to sell their products. At the time, Paystack only worked with businesses and rarely with individuals.
Trying to see if he could meet that need, Kendyson went ahead to build the MVP for Selar. After building the MVP, he relied only on one-on-one discussions with creators he met online to sell Selar. But it didn't prove helpful to say the least as the product remained in a semi-stealth mode for two years.
During this period, there were just a handful of users on Selar. Meanwhile, Kendyson was gathering a lot of experience in the fintech space as he moved to Flutterwave before working for Dapi, a YC backed payments company in the UAE.
Despite Kendyson's initial slacking, things began to look up for the eCommerce startup last year.
"All of 2020 was a process of me trying to be more intentional about how we did things. Whether it was with the product or sales or content marketing, which was very key, last year was about that," he says.
The effort paid off as Selar began to pull in the numbers by Q2 2020, keeping up the momentum until the end of the year.
More than a checkout page
For someone who has worked in two prominent Nigerian fintech startups, the comparison and competition between Flutterwave and Paystack aren't alien to Kendyson.
Last year, both platforms launched storefronts (Flutterwave Store and Paystack Commerce) for individuals looking to sell their products online. Undoubtedly, one would've imagined that this spelt trouble for Selar -- having been in the business longer -- given both fintech players' financial strength.
But Kendyson is careful to brush off any comparison between Selar and the other two platforms. In his opinion, Selar is more than a checkout page.

He explains that both Paystack and Flutterwave offer a lot of value to physical product sellers. The value proposition is there: building a site for these businesses is expensive, so Store and Commerce cater to this need. Businesses can then add their products, and a checkout page to move them is provided.
But with Selar, it's different, Kendyson says. Most of Selar's features are centred around how best these creators can sell their digital products. From how files are being accessed and hosting video courses to issuing coupons to early buyers, these processes are critical to how Selar wants to build the complete eCommerce experience for these creators.
"On the surface, you could say for sure that we're eCommerce store builders. But I think we're a more holistic experience for creators trying to sell online."
Facilitating cross-border payments
On one front, Selar is an eCommerce store builder for creators to sell almost any digital product.
On another, the platform facilitates cross border payments. Leveraging the payment channels on Paystack, Flutterwave, Stripe, and PayPal, Selar enables the movement of six currencies on its platform, so that people can sell locally and internationally.
"Someone that signs up on seller has six currencies by default. All they might need to do is set the currency they'd like to be paid in," Kendyson says.
The process solves the payment problem experienced with similar services over the years. Selar's payment infrastructure allows a Ghanaian to pay in cedis while a Nigerian gets the money in naira.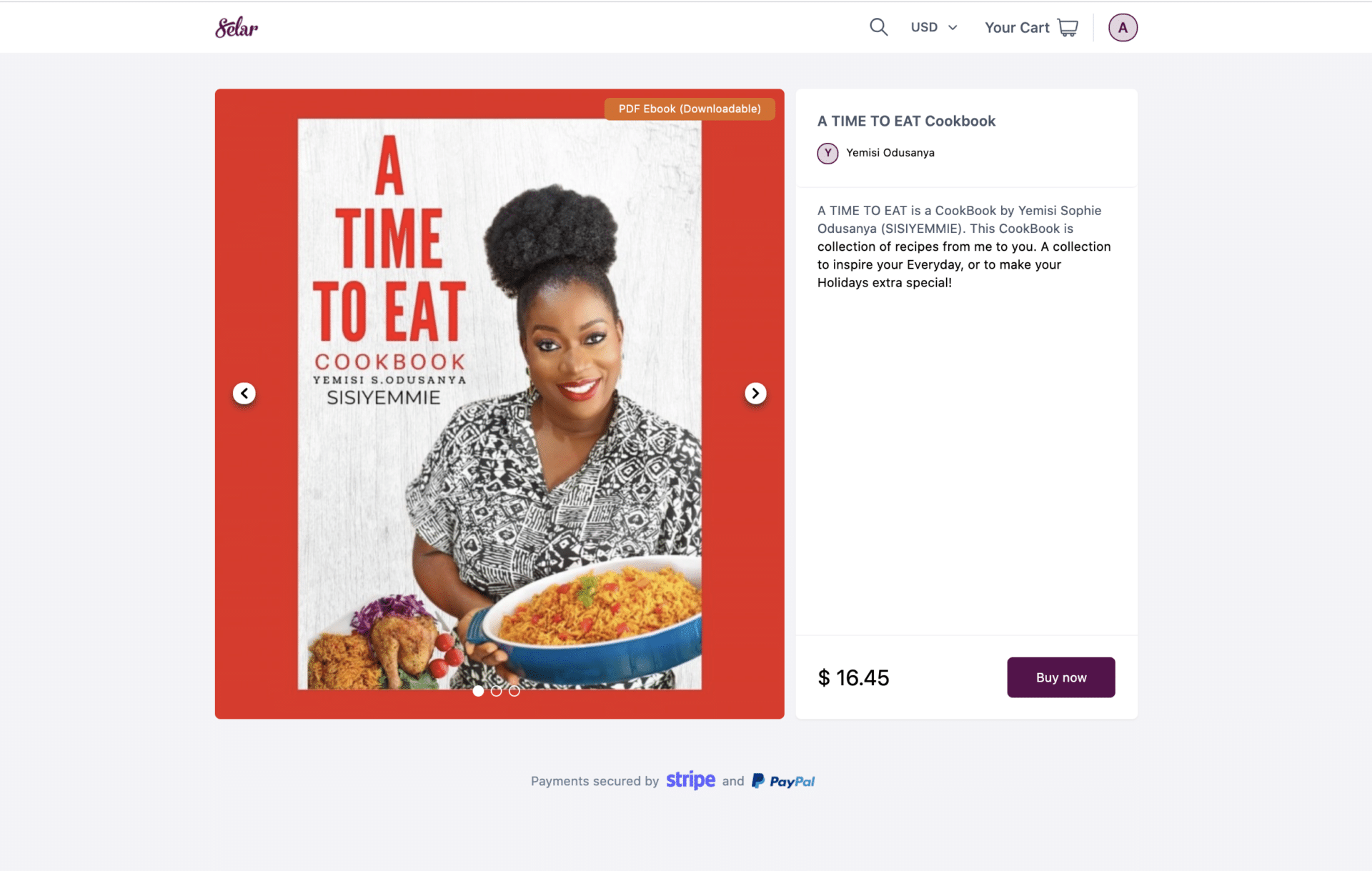 With most of its progress achieved last year, Kendyson says Selar has facilitated cross-border digital trade between Africans; Nigerians are selling so much content to people in Ghana and Kenya, and vice-versa.
Selar is free to use. Any digital creator can create a profile and start selling. But Selar then begins to charge creators when they make a sale. For any transaction made on its platform, Selar takes a transaction fee that ranges from 4%-10% depending on the currency used.
In December 2020, the startup tried to employ a subscription model where creators were to pay between $8 and $30 monthly for more features. Although it was received well, it's still up for review and remains a secondary source of revenue to Selar's commission fees.
"Making money via processing is definitely still profitable for us. But we'll also try to push our subscription model; however, it depends on us giving value that people are happy to pay for," Kendyson remarks.
So far, the startup has no less than 17,000 users and processed $270k (₦100m) in revenue last year. For the founder, it shows there are more opportunities, and Selar is barely scratching the surface.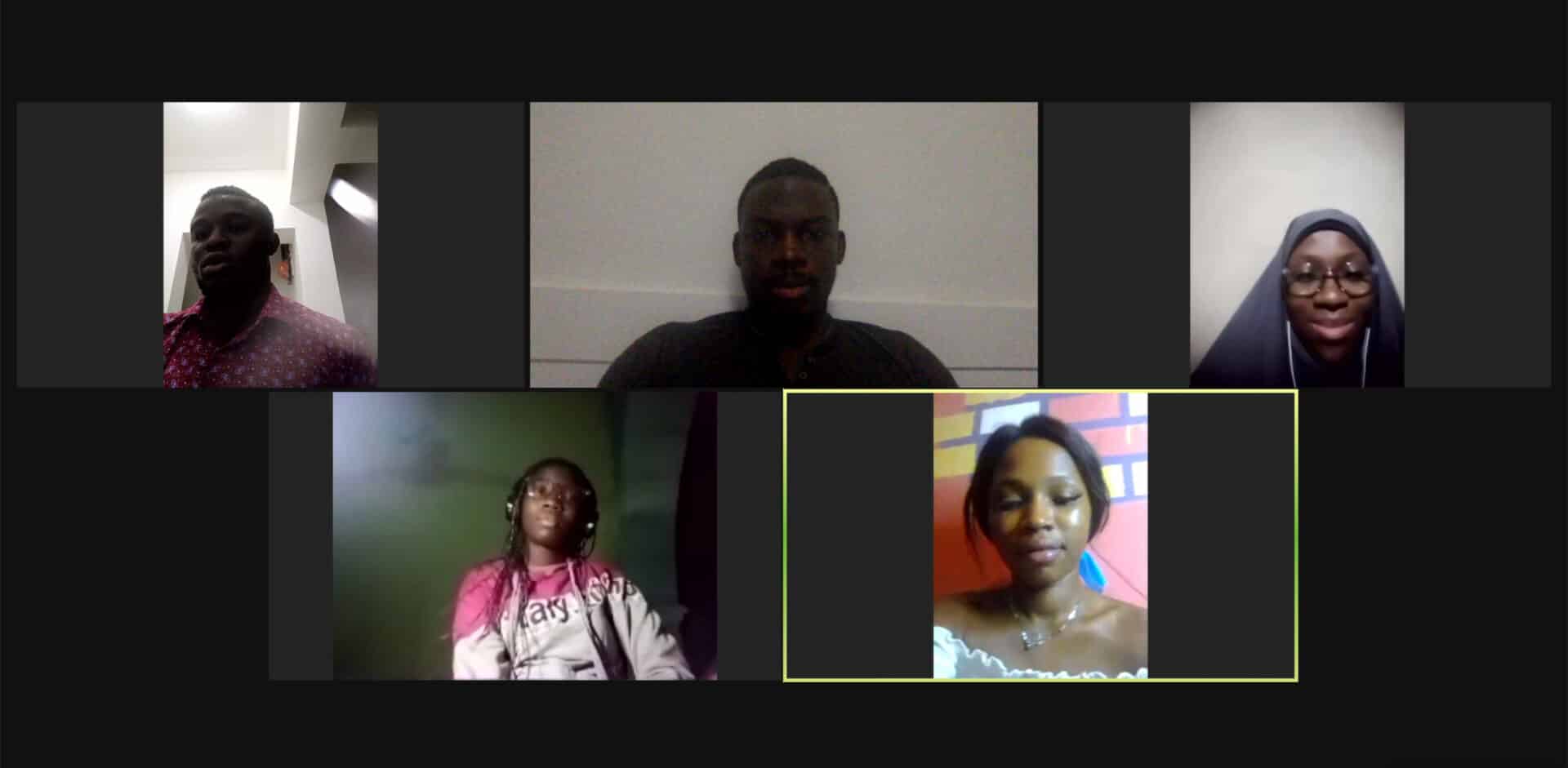 The Selar team includes Kendyson as a solo founder alongside two content writers, a software engineer, and a salesperson. Since launching, the only outside investment the startup has gotten came in 2018 when it received the $10k Tony Elumelu Foundation grant.
While it's too early to talk about profitability, Kendyson confidently remarks that Selar makes a decent profit to handle any recurring expenses.
Raising money is one of the startup's plans for the year. However, it's not the priority as the founder hopes to create a working process for the team and replicate last year's growth.
He reminisces about the little progress made after years of iteration and how challenging it was to acquire customers at first due to a lack of credibility. Nevertheless, customers' referrals were crucial for Selar's growth, which, according to Kendyson, speaks to the platform's stickiness.
"Building credibility with creators is something we've had to grow gradually. And I'm pretty glad to say it's gotten so much better as we grow our number of creators and as they tell their friends." заим на картузайм 10000 на картузайм онлайн переводом золотая корона