Following its success in the agricultural sector with technology that addresses market access and other challenges for Nigerian farmers, Tingo Mobile Plc, on Tuesday, March 22, 2022, announced a new platform, TingoPay Super app, to address end-user challenges in Nigeria.
TingoPay is an all-in-one financial solution application designed to address challenges for Small and Medium Scale Businesses (SMEs) and, by extension, all bank customers with smartphones. The Super app will address the issue of limited payment options for users.
At a press conference, Ayoade Alao, the company's Chief Operating Officer (COO), stated that the "single bold step would revolutionise financial technology in Nigeria by providing a single window."
"With our technology, we connect millions of farmers through their various cooperative societies, allowing them to access markets both locally and globally from the comfort of their own homes," he said.
Consequently, farmers have unlimited access and market information, and their concerns about infrastructural challenges, time and product waste are completely alleviated.
According to the company, it provides its users with customised smartphones to assist them in accessing the app in order to make this process easier and to assist these farmers.
Tingo Mobile plans to work with Motorola to provide new Defy rugged Motorola smartphones to users who do not currently own one. In addition, users can pay off the cost of the smartphone over a period of 24 to 36 months.
According to the COO, since the CBN implemented its cashless policy in 2007, the policy has seen significant improvement, with implementation in various sectors and various SMEs popping up and channeling their businesses toward facilitating policy adoption.
Moreover, the company claims that TingoPay will completely remove the users' stress of entering into a banking relationship because the app can resolve all banking challenges, including loans. They affirm to have gone so far as to help businesses manage their day-to-day challenges, though users will need a commercial bank account.
TingoPay is an upgraded version of Nwassa
Launched in January 2019, Nwassa is a comprehensive platform that aims to connect every player in the agriculture value chain. The platform enables farmers to sell large quantities of farm produce to buyers both within and outside of Africa.
All farmers need to do with Nwassa, which can be considered a spin-off of Tingo's agricultural activities over the years, is list their produce and ensure it is ready. Tingo and its partners, on the other hand, handle every other aspect of the company's operations, from logistics to payment and warehousing.
TingoPay, on the other hand, is open to everyone, not just farmers. But will house all existing customers under Nwassa.
Alao revealed that the SuperApp would address the challenges of limited payment options for end users, inability to resolve time-related transaction issues with banks, business continuity due to funds, using multiple solutions to perform day-to-day transactions, complexity with application and use case adoption, and business continuity for Agents as the T+1 time on settlement from Central Bank of Nigeria (CBN) can be challenging.
The new development, which also offers a peer-to-peer lending option, would allow end users to purchase airtime and data for the country's four major network providers – MTN, Airtel, GLO, and 9Mobile – as well as Smile and Spectranet.
It also will finance television subscriptions within Nigeria for Startime and Multichoice, and generate token for users from Nigeria's electricity providers. Other services would include a WAEC result checker and One Time Password setup with one-way messaging (OTP).
Besides, the platform will make it simple for SMEs to generate online invoices for customers using a variety of payment methods. It will also provide "Checkout," – an inline integration for Web applications and CMS – to complete payment on their sites.
It also includes a fund transfer option within the Payant application as well as a transfer API to process fund transfers from external applications, as well as a dashboard for a well-detailed reporting system to report inflow, outflow, invoicing, and monitoring of all user.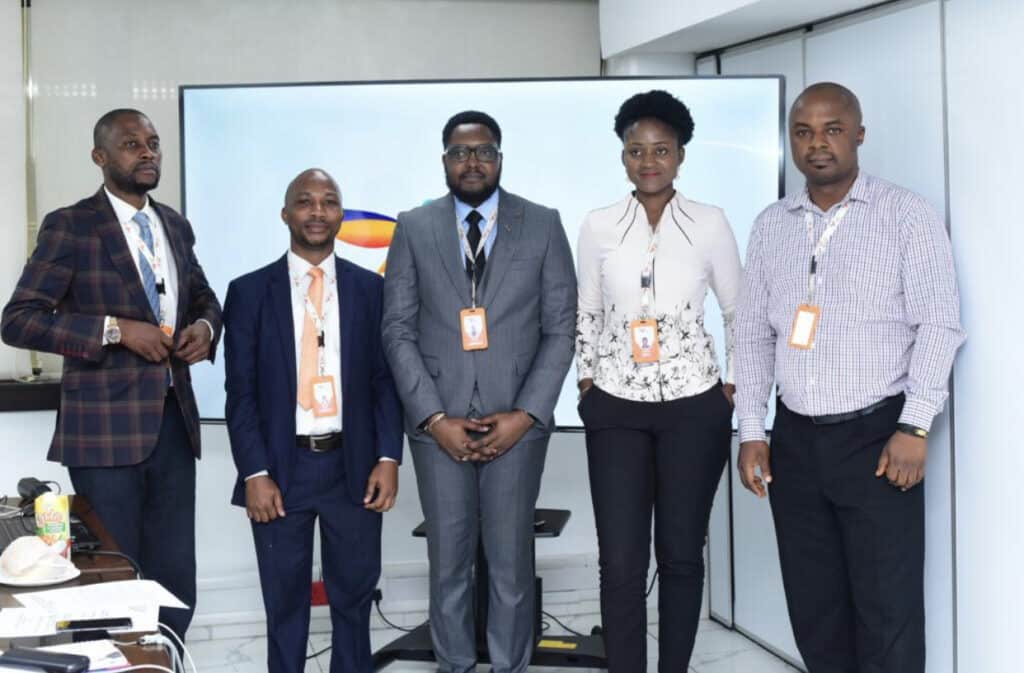 Tingo Pay is also expected to provide agency banking, with POS terminals available for agents to perform CashIn/CashOut transactions. According to Ayoade, the new solution will also provide customers with soft loans that are easy to access and repay.
Alao also stated that the development increases profitability by 40-60%, thereby increasing farmers' investment to produce more while also connecting them to a global market and network that aids in the resolution of challenges in their farming value chain.
With a current subscriber base of 9 million people, coming from Nwassa, TingoPay will officially launch on May 1st, 2022.