On Saturday, October 29, 2022, Cardtonic, a digital exchange platform, held a prize-giving ceremony for its maiden Upskill with Cardtonic contest winners.
"At the end of the test, I saw that you were to record a video to explain why you need the MacBook. Then, my laptop's mic and speaker weren't good."
After Maureen Anyanwu recorded the first video with her faulty laptop, she thought she wouldn't progress to the next stage of the program because the audio was bad. However, she got another opportunity to record a second video, and according to her, "for the second video, they said we should explain how you have developed yourself in the tech space. So, I got a paper, wrote the answers, and lifted it up to the screen because they couldn't hear what I was saying."
Maureen is one of the lucky winners of the Upskill with Cardtonic contest, and above is the inspiring story of how she didn't give up on herself despite her obvious limitations.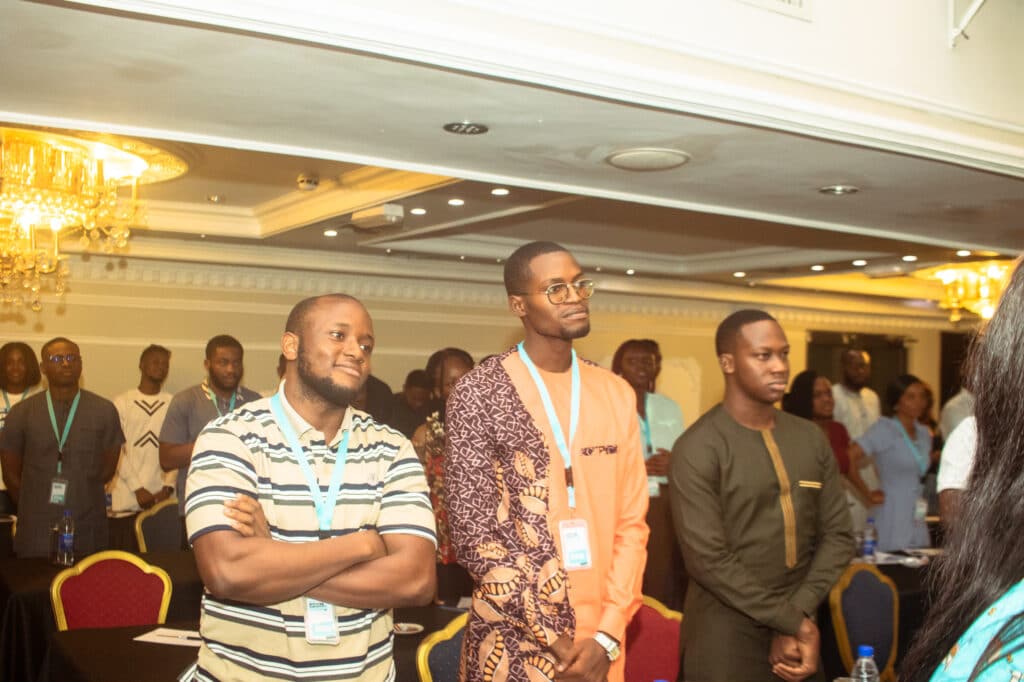 On Saturday, October 29, 2022, Cardtonic, a digital exchange platform, held a prize-giving ceremony for its maiden Upskill with Cardtonic contest winners.
Upskill with Cardtonic contest is a program designed to provide young Nigerians like Maureen starting out in tech with Macbooks to boost their journey in tech.
The event, hosted by Tobi Shadare, had experienced speakers from the tech industry speak to the audience on important topics such as personal branding, navigating work, and how to sell.
Ann Mbene, Head of People Operations, Cardtonic, welcomed everyone present at the first edition of the Upskill program. She said Cardtonic is bridging the gap between individuals and businesses that need discounted gift cards as payment alternatives.
According to her, the Upskill program came as a way of appreciating the impact of technology. She said they had over 7,000 applications for the program which was aimed at giving out 15 MacBooks initially but then added ₦100,000 cash consolation prize for 10 winners runners up. 
Adebayo Adedeji, CEO of Wakanow, spoke on the art of selling. He said, "what you do does not matter; it's how you do it that matters." He said everybody is a salesman, but they are into different types of sales.
He added that the failure of most people in tech is their inability to sell. Adebayo told the audience to seek knowledge, saying, "selling starts with knowledge, success starts with knowledge, break out of the box that you put yourself in and learn new things."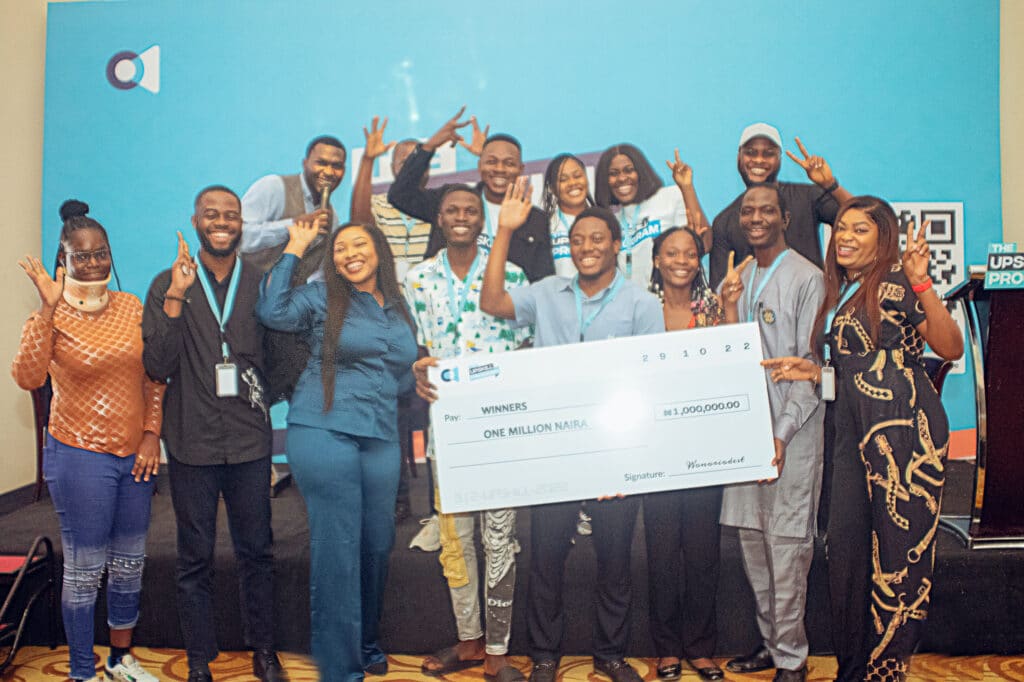 He also advised the audience to know their customers. Adebayo said, "you need to understand the market; then, you will see the opportunities that exist in the market."
He spoke on the importance of branding and encouraged the audience to know the value of what they are selling.
Adebayo advised the audience to always tell the truth and be confident. He concluded by saying, "the perception of confidence is the beginning of success and how you win."
Speaking at the ceremony was Ijidolapo Ijiwoye, Senior Strategy Analyst, Mara. She spoke on being successful as a female techie and how to collaborate, and she gave a breakdown of her journey in tech. Ijidolapo started as a lawyer before working at TalentQL, AltSchool, and now Mara.
Ijidolapo spoke on how women can navigate work-life balance and relate with their co-workers. She also encouraged male colleagues to pay attention and understand their female colleagues.
Oluwatoyin Balogun, Software Engineer, StanbicIBTC, delivered the talk, "Being successful in tech with personal branding."
She said branding is what makes everyone unique. "Branding is what sets you apart from people, and it's extremely important to ensure that while you are branding yourself, don't sell yourself short."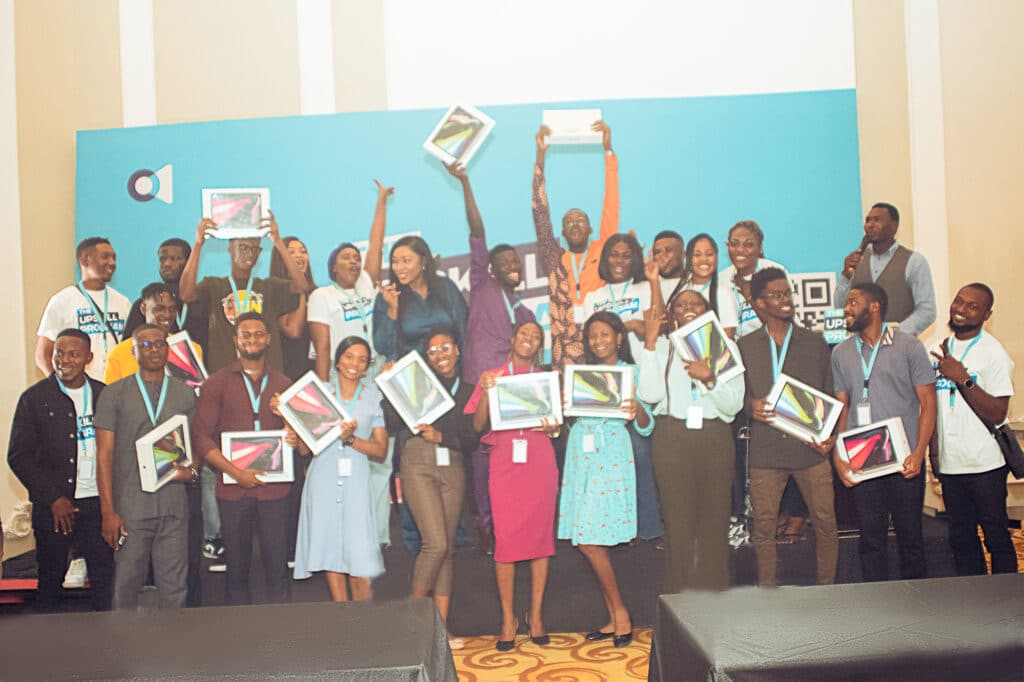 She added that another thing that helps is community. According to Oluwatoyin, "it's important to join a strong community as they will encourage you and show you pointers to how to do things better, and it's easy to find tech communities around."
She encouraged everyone to learn people skills, adding that many people in tech don't have people skills, but in her case, she tried to learn and apply these skills.
Oluwatoyin said, "you have to put in the work; there is no magic anywhere. You have to be consistent. There is no knowledge that is lost, and your skill is your own; once you've learnt it, you've learnt it."
Fifteen winners of the Macbooks were announced. After a series of tests and stages, they were selected from various categories: backend development, frontend development, UI/UX design, technical writing, mobile development and graphics design. The contest had ten runners-up who went home with a consolation prize of ₦100,000 each.
Vivian, COO of Cardtonic, delivered the closing remark, the inspiring story of Cardtonic and what they have been up to over the years, including their humanitarian efforts to better the society around them. According to her, the Cardtonic upskill contest is important to them as they recognise Nigeria as a nation full of untapped potential. She said they look forward to doing more in the future.