The phrase "Uber-like platform for ambulances" reechoed in the room, as HELP, an acronym for Health Emergency Linkage Portal, announced the launch of its GPS based mobile application and emergency healthcare hotline on October 5, 2021.
The healthtech and logistics company is on a mission to provide quality health care emergency services via a mobile application that allows you to order for an ambulance in case of an emergency, or schedule ahead of a medical appointment.
Proper and affordable health care is a fundamental human right. Sadly, in most developing countries like Nigeria, good healthcare is a privilege and accessing medical facilities can be an onerous task. The healthcare sector in the country is crippled with challenges like sluggish response to emergency cases, poor health infrastructure, low number of health workers, amongst other limitations. Deji Faborode, Co-founder and CEO of HELP, says this is the gap they are trying to bridge, one step at a time.
"A lot can be done and we're still scratching the surface of healthcare solutions in Nigeria. Things are not working as they should as a result of misaligned objectives. Our people are scared for their lives, because what happens in the case of a health emergency? Existing emergency structures don't meet the demand. This is what brought the vision for HELP. One of the gaps we're hoping to bridge is the hopelessness in emergency situations."
He goes further to add that the big picture is creating interconnected systems to complement the existing ones, in order to have a fully working and unified body of ambulance service providers.
Deji Faborode (CEO), Yewande Alebiosu (COO), Victor Iwenya (CTO) and Tomiwa Ogunbona (CPO) birthed the idea to leverage technology in enhancing interconnectedness, building a collaborative healthcare ecosystem, and breaking the silos.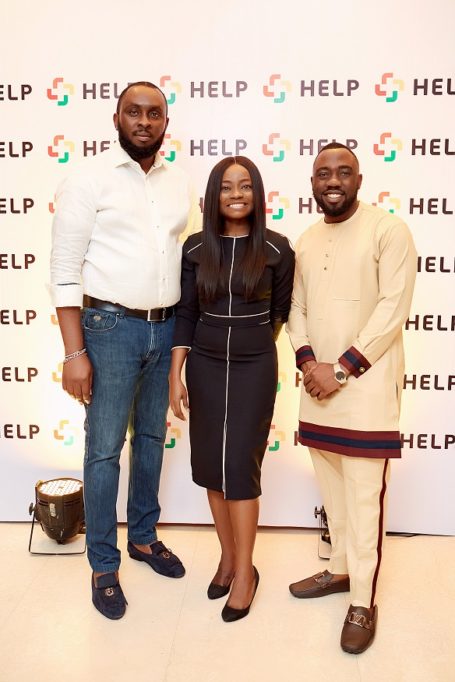 Some 23 months later, the HELP journey to improve access to emergency care has kicked off.
How it works
The HELP mobile app is currently available for Android users on the Play Store and is soon to be available on the App Store.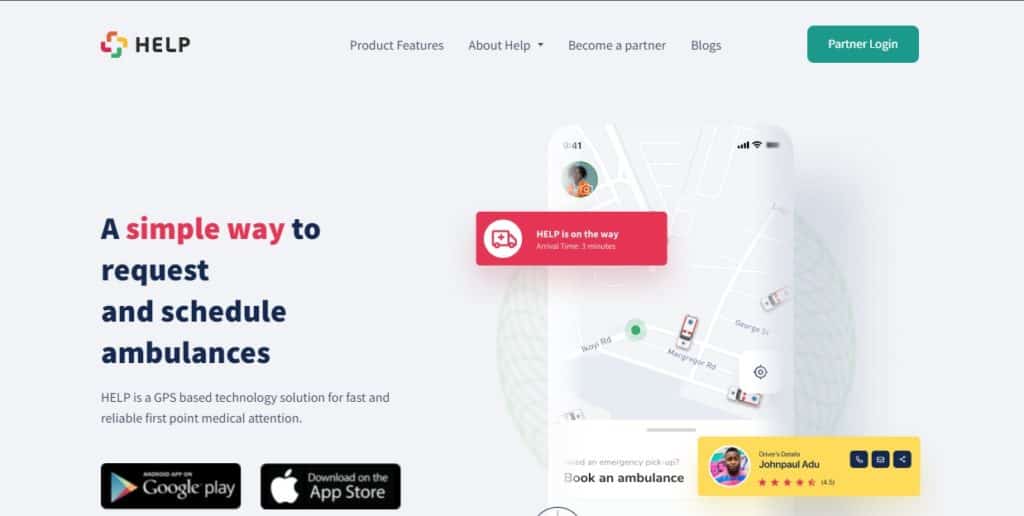 Individuals or corporate bodies sign up, create an account, receive an OTP to confirm registration, and can search for and access ambulances nearest to them. There is also a Healthcare facility navigator which serves as a directory of hospitals and pharmacies closest to the user's geographical location.
There are two levels of external partners at HELP, Service Partners and Client Partners. Service partners on the HELP platform include hospitals, health facilities, and private ambulance owners in the country. Client partners include Health Maintenance Organisations(HMO) and Corporate organisations who enroll their members.
The Client partners' subscription plan comes in three tiers, Gold, Silver and Bronze. Each varies with the size of the ambulance being ordered and the equipment available for the service needed. Every ambulance type has a base price but prices vary based on distance covered and time spent.
Each user has a unique wallet on the app created for making payments. This cuts out the hurdle of having to re-enter financial information.
The HELP app has a feature that allows you to fill in the details of the emergency, to provide adequate information to the paramedics present in the ambulance. The HELP app comes with a feature that allows one to share details like driver's information, trip history, and the hospital sending the ambulance, with their loved ones. Due to the geo mapping system integrated on the app, routes taken can be tracked and recorded.
Beyond an application, HELP has a hotline, 0-700-HELPSTATION, for cases where there is inability to access mobile networks in an emergency situation. Interestingly, a random person can access the HELP service with the code. 
As the floor opened for comments, some members of the audience shared stories of having lost loved ones as a result of delayed responses to emergency calls and lack of medical assistance in crisis situations. These problems reflect the pillars of quick response, accessibility and coordination that HELP is looking to run on.
On plans for investments and expansion, Faborode shares that as much as the startup is open to social grants and funding, the key focus at the moment is gaining traction, spreading the word and above all, providing excellent service to users.