Grooming Endowment Trust, in collaboration with Kickoff Africa, officially kickstarted the highly anticipated second edition of the Get Accelerated cohort on Wednesday, October 4, 2023, at the Centre in Research in Enterprise and Action in Management (CREM), Lagos, Nigeria.
GETaccelerated is a startup accelerator initiative with a mission to provide early-stage startups with equity-free funding. The program's rigorous screening and selection process led to the identification of 10 outstanding finalists for this year's edition.
This year's participants include Stephen Obe, CEO of Evet; Sarah Odiavbara, CTO of Craftmerce; Morakinyo Animasaun, CEO of Wimika RMS Technologies; Jennifer Esiaba, Founder and CEO, 8mg Health; and Fela Akinse, Founder and CEO, Salubata.
Others are Daniel Chenube, co-founder and COO of InSync; Olapeju Umah, founder and CEO, MyFoodAngels; Chidinma Akobundu, founder and creative director, Not Just Pulp; Rukayat Bello, CEO of Regxta; and Leslie Emenalo, founder and CEO, Kobopay.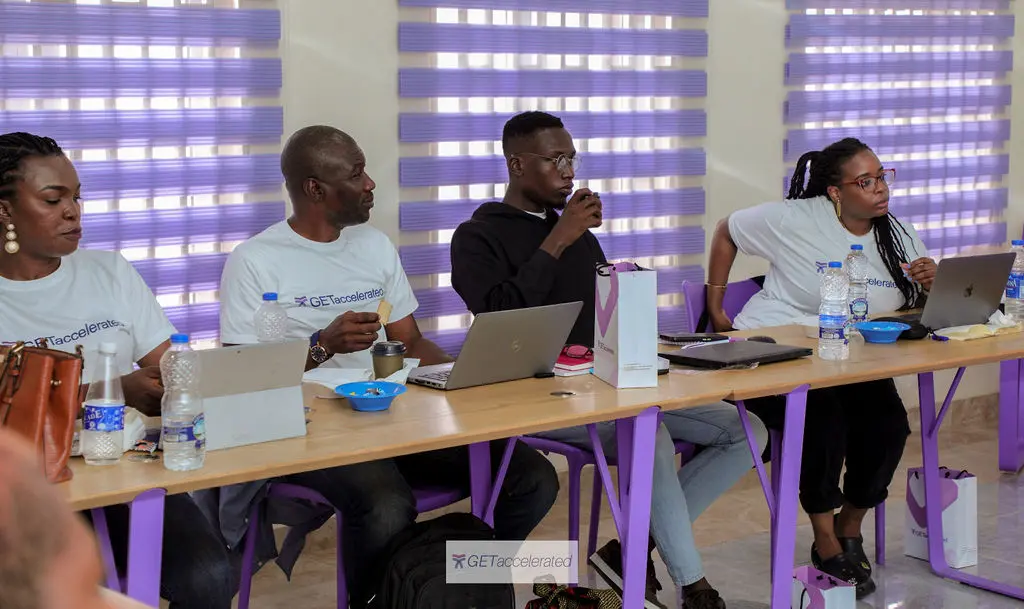 The initiative will be providing over ₦50 million in equity-free funding to these startups. Additionally, participants will benefit from the guidance of expert mentors and gain access to a multitude of growth opportunities.
Also, the participants will be given a pre-funding of ₦1 million each, which they will inject into their businesses throughout the programme and come back with the results. At the end of the programme, the top five startups will get ₦9 million each, equity-free, taking the prize money to a total of ₦10 million each.
Lamide Johnson, the programme advisor of the inaugural edition, expressed his heartfelt congratulations to the participants. He acknowledged the overwhelming response during the application phase, with over 1,600 entries.
Lamide emphasised the organisers' dedication to equipping these startups with the necessary tools and urged participants to believe in their potential to make a significant impact.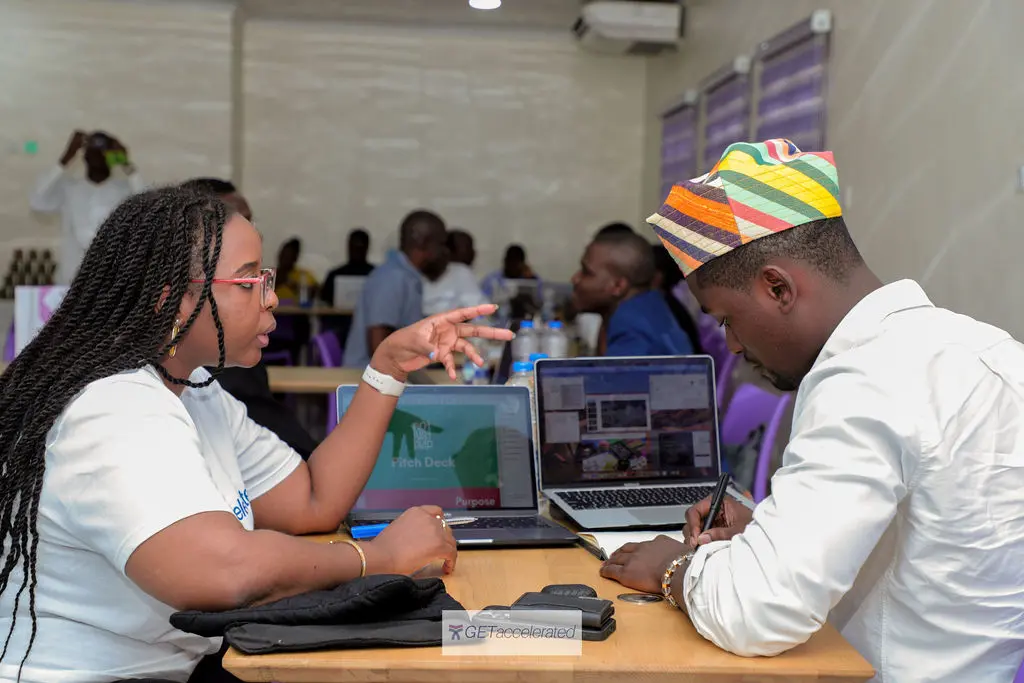 There's a special emphasis on impact-driven growth for this year's cohort. Unlike the maiden edition, where traction backed by data was the primary focus, this edition will judge progress by the impact created. Participants are encouraged to build growth mechanisms rooted in impact.
Speaking on their expectations for the programme, the participants said they have high expectations and look forward to acquiring new revenue-generation strategies, fostering collaborations, and expanding their networks.
Michael Adoghe, operations manager for Grooming Endowment Trust, introduced Nnamdi Eyinnah, head of financial control and information technology at Grooming Microfinance Bank (GMFB). Nnamdi reaffirmed the trust's commitment to empowering businesses and informed participants of the credit facilities available to them from GMFB.
A highlight of the event included a panel session featuring successful graduates of the first cohort. Uche Ukonu, founder of SmallChops.ng; Stephen Oyebode, co-founder of Juicelife; and Olumide Shode, founder and CTO of Alarrt, were among the alumni who shared their inspiring journeys and how the cohort contributed to their startup success. Notably, the first two alumni received ₦10 million each to boost their businesses.
The new participants engaged in valuable discussions with members of the first cohort that were present, seeking insights and guidance for their entrepreneurial journey.
Lucy Chioma Aniagolu, founder of Agrodemy and a grand prize winner from the first cohort, encouraged participants to build lasting relationships, prioritise learning, and embrace cooperation over competition. She emphasised that the connections made during the cohort would extend well beyond the confines of Get Accelerated.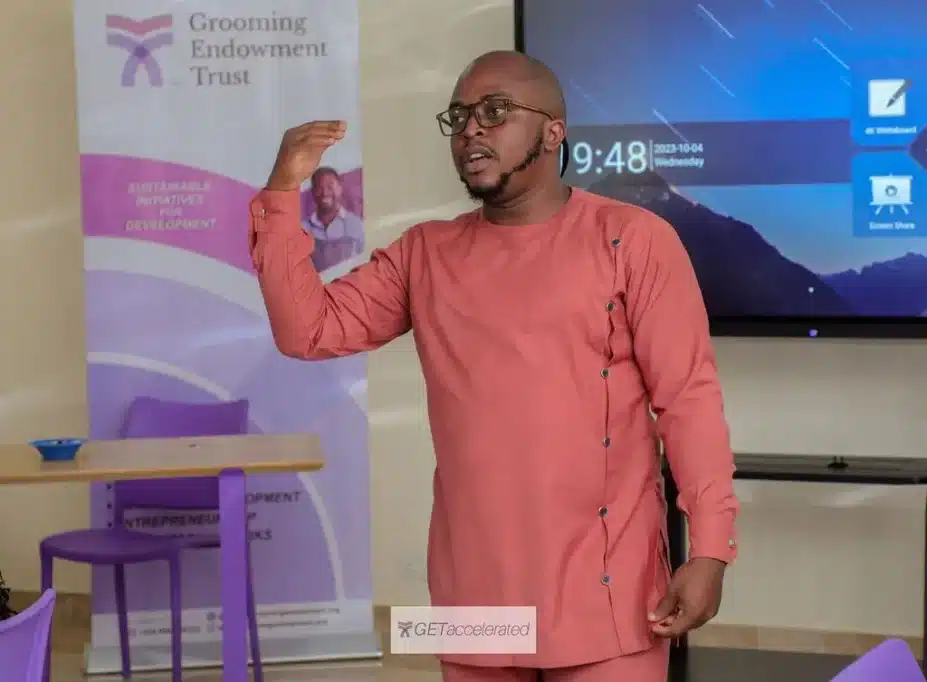 The event concluded with a dynamic business session where participants engaged with cohort facilitators.
The cohort's facilitators are Seun Olagunju-Lana, executive director of The Development School; Precious Joy Orukpe, founder and head, Presi J; Demola Scott Taiwo, head of people and culture, Optimus by Afrinvest; Bolu Olatunji, cofounder, Feather; Ayobami Olajide, managing partner, Escape Velocity; Abdulsamod Balogun, growth and marketing professional; and Adeola Owosho, cofounder, Middleman.
Abraham Akpan, one of the facilitators and head of learning and community for the first cohort, guided participants in setting three goals to achieve by the program's end, identifying three current challenges as founders, defining their unique selling points (USP), and outlining their cash flow for those already generating revenue.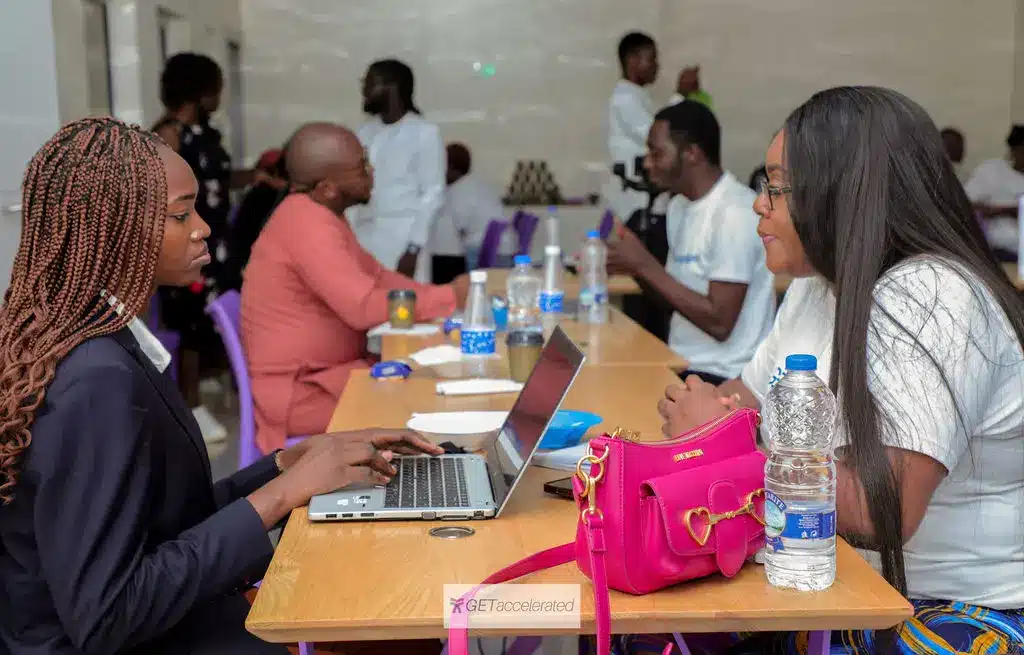 Furthermore, participants were tasked with articulating their plans for the initial ₦1 million naira each that they would receive, setting the stage for in-depth discussions with facilitators to devise tailored solutions to their challenges.
Grooming Endowment Trust
Grooming Endowment Trust was set up as a nonprofit in August 2020 to promote sustainable social initiatives in education, health, enterprise and community development. Endowed with initial seed funding from the Grooming Centre, the Trust provides grants and investments to social enterprises creating impact in their communities.
Grooming Centre is a partner of GET, a non-governmental organisation (NGO) with the primary aim of addressing the near absence of financial services to the large population of women engaged in small trading and micro-productive activities in many parts of Nigeria.