Nigeria's financial services sector has been overflowing with some exciting innovation in recent years. Fintech startups and, to some extent, incumbent banks have been gradually capturing Nigeria's huge market, and nothing exemplifies this growth more than the rise of agency banking.
With bank branches few and far between, you would hardly miss the Point-of-Sale agents from companies like Paga, OPay, TeamApt (Moniepoint) and Firstmonie. The competition between these companies has only led to increased growth in the agency banking subsector.
Per recent reports, TeamApt's Moniepoint seems to be pulling ahead of the pack.
At a media briefing on Thursday, June 17, 2021, Tosin Eniolorunda, CEO of TeamApt, firmly asserted that as of May 2021, Moniepoint accounted for 74% of agency banking transactions with ₦1.4 trillion ($3.5 billion) from 68 million transactions.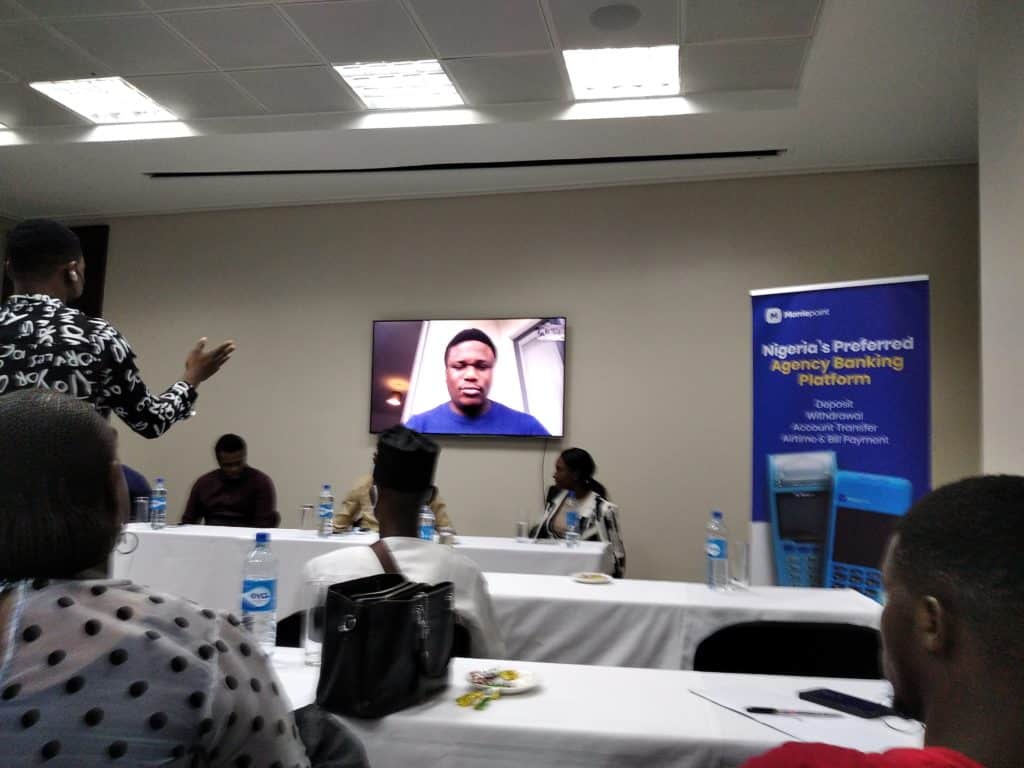 Eniolorunda made this assertion on the strength data from the Shared Agent Network Expansion Facilities (SANEF), the body mandated by the Central Bank of Nigeria (CBN) to oversee agency banking activities in Nigeria.
The SANEF pools data from Super Agents who report their transaction figures, while these figures are mighty impressive, they're not publicly available and are only shared with the players in the space.
Unprecedented Growth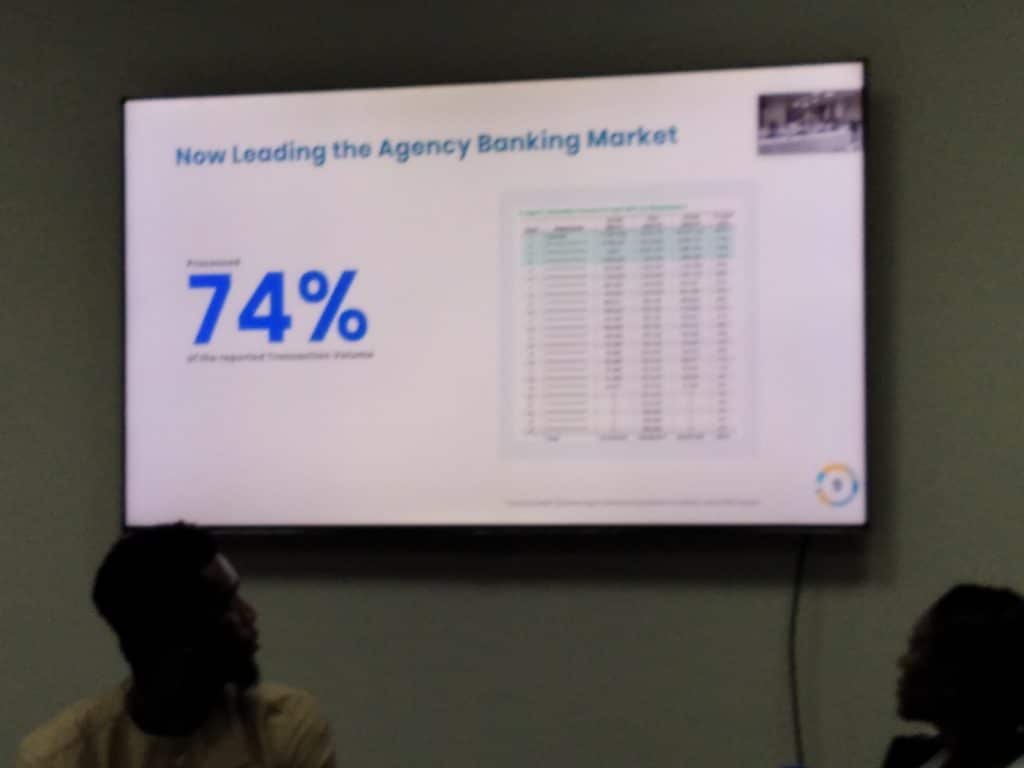 Founded in 2015, TeamApt has evolved from a company that designed mobile apps for major commercial banks to serving customers and businesses through its agency banking platform (Moniepoint) and its merchant solution (Monnify).
Following Moniepoint's stellar debut in 2018, the company raised $5.5 million Series A the following year to improve its existing products and launch new ones.
In January 2021, TeamApt published its financial figures for the year 2020 to great acclaim, and barely six months into the year, it has already eclipsed the preceding year's performance.
The reported value of transactions from one month ($3.5 billion in May 2021) eclipses the $3.9 billion worth of transactions processed in 2020.
These figures were from 68 million transactions, including deposits, withdrawals, airtime and bills purchase.
Its number of Agents have already increased from 50k in 2020, to 100k as of May 2021.
TeamApt said it provided financial services to four million people in 2020. Still, it now claims it has 14 million unique customers, meaning that the company could be serving 28% of Nigerians with a bank account.
Eniolorunda posits that the company has built this traction by building stealthily, maintaining an influential cluster of agents, and ensuring their products work.
"We have a multi-layer system for Moniepoint that keeps it working. So when Moniepoint is down, you can rest assured that no other bank is working," he says.
TeamApt has reportedly closed a funding round that it will announce in the coming weeks, and it is currently working on another round that could give the company a unicorn valuation.
Taking these numbers into context
In recent months, figures from the Nigerian Interbank Settlement System (NIBSS) have shown a gradual rise in Point-of-sale transactions, possibly driven by the rise of Super Agents.
Though seemingly pale compared to TeamApt, the likes of OPay and Paga have been reporting huge numbers in mobile money transactions since last year.
OPay claimed to have processed $1.4 billion and $2 billion in October and December 2020, respectively.
In an interview with Techpoint Africa in May 2020, Iniabasi Akpan, OPay's Country Manager, claimed that the startup was the undisputed market leader in mobile money transactions.
"We do 1/5 of POS transactions in Nigeria and 60% of all bank transfers among MMOs," he stated, also citing exclusive figures from the SANEF.
Fast forward a year later, and OPay is reportedly planning a $400 million raise that could see it become a unicorn.
Though relatively quiet in the media, Paga CEO, Tayo Oviosu recently told Bloomberg that the company processed $2.3 billion in 2020 and $8 billion over the last four years.
Even though NIBSS reported lower PoS transaction numbers in May 2021 compared to the previous month, TeamApt's Eniolorunda insists that the drop in no way stalled the explosive growth happening in the mobile money space.
"We have other processing channels apart from NIBSS, so the SANEF figures present a clearer picture of the actual transactions taking place," he affirms.
However, the exact nature of TeamApt's or any of its competitor's numbers is not fully clear.
What exactly qualifies unique customers? People who have used the products in the last 1 to 3 months or a year?
Do refunds or cancelled transactions also count? For example, if one takes a loan from Okash, and it's disbursed to the user's Opay wallet, has it made the user a customer?
Companies normally adopt curious metrics to quantify their numbers. For example, MTN and Airtel consider people who have used more than 5 MB for the past three months as active data subscribers. Jumia calculates orders made on the platform irrespective of returns or cancellations.
There's much more to do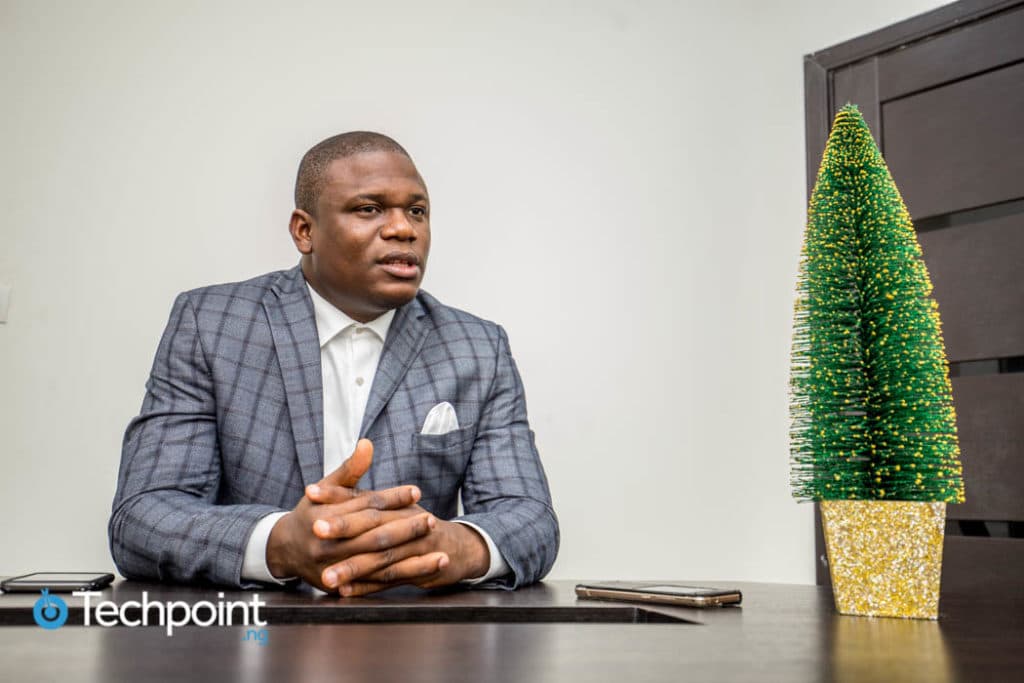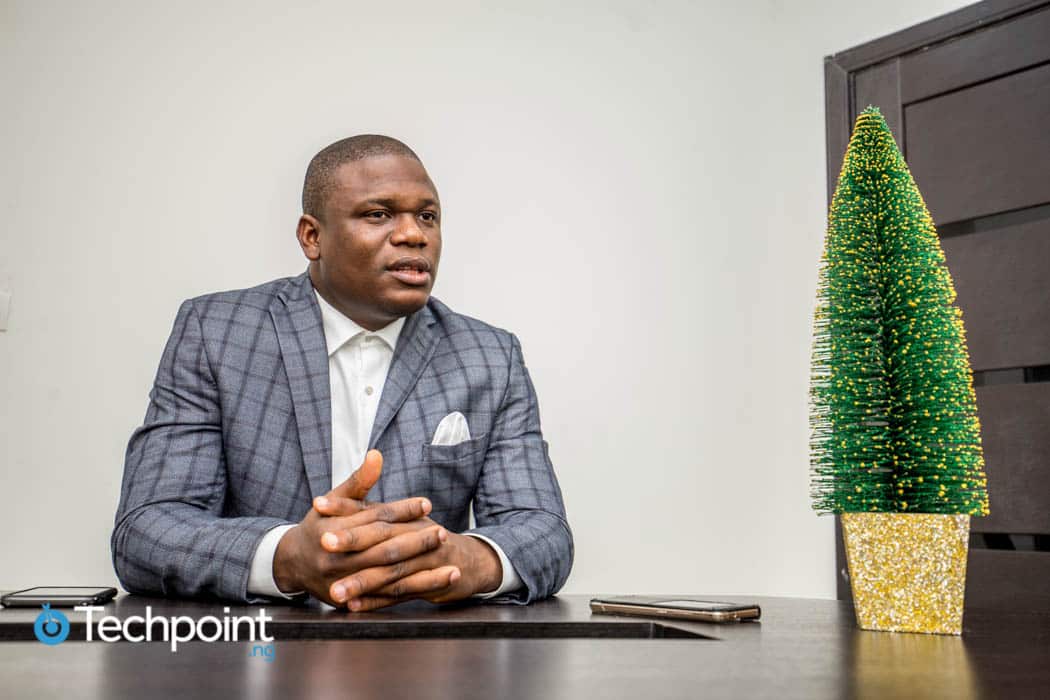 In January 2020, Eniolorunda stated that TeamApt was planning an expansion to Francophone and North Africa, and at Thursday's media briefing, he hinted at Cameroon, Ivory Coast, or Senegal.
Tunisia, Morroco and Algeria are North African targets while shying away from an M-Pesa dominated Kenya in favour of Uganda, Rwanda and Tanzania.
However, a key area for TeamApt's expansion lies in its core services, as it plans to transition from serving the banked population to an unbanked population.
In 2018, Enhancing Financial Inclusion (EFInA), in its Access to Financial Services in Nigeria survey, reported that just 39.7% (39 million) of Nigeria's 99.6 million adult population had access to a bank account.
In 2020, banked adults in Nigeria increased to 42 million, but those who were financially excluded risen from 36.6 million to 38.1 million, as population growth (106 million) outpaced the rate of financial inclusion growth.
Note: EFInA defines financially excluded adults as those without formal (banks) or informal (cooperatives) financial services.
Fintech companies in Nigeria have mainly been working to serve those in the banking sector. Some, like Bankly, targets those in the informal segment. All are bravely trying to wrest market share from commercial banks by offering competitive services. Relatively little is targeted at Nigerians outside of the banking sector
Per Eniolorunda, TeamApt plans to get a Micro-Finance bank licence, enabling it to double down on providing financial services to the unbanked. Echoing sentiments we've explored before, he believes financial inclusion should go beyond payments or owning a bank account.
"The long term plan is to lend money to certain demographics and provide credit for small business owners across the country," he says.
Though joining the ranks of other digital banks, Eniolorunda reveals that it will be combining digital banking with offline solutions. A strategy used by Nubank in Brazil to great success.
Eniolorunda admits that doing business in Nigeria is complex, and TeamApt will have its hands full while executing its subsequent trajectory. Its current traction, though, could certainly stand it in good stead.