We've been playing with the Tecno Boom J7 for a while now and, despite its (not very evident) shortcomings, we really like it. Before you read on, you might want to check our unboxing and first impressions of the Tecno Boom J7. Before we get on with the full review, here's a refresher  of the Tecno Boom J7's specs.
Spec Highlights
5-inch display with 720 x 1280 pixels, 294 pixels per inch (PPI)
1 GB RAM, 1.3 GHz quad-core processor
16 GB internal memory, expandable to 32GB external.
Dual-SIM
8MP Primary camera, 2MP "selfie" camera.
2020 mAh battery
Android KitKat 4.4.2
What we like about the Tecno Boom J7
We really love:
The design
When I gave my first impressions, I had a couple of good things to say about the Tecno Boom J7 design. This is the first Tecno device with which I am honestly impressed by the design. It is curved in all the right places, looks and feels premium; Tecno got everything right with this one. You could easily pass it off for a 40k device. I particularly love how the led notification light embedded right on the home button.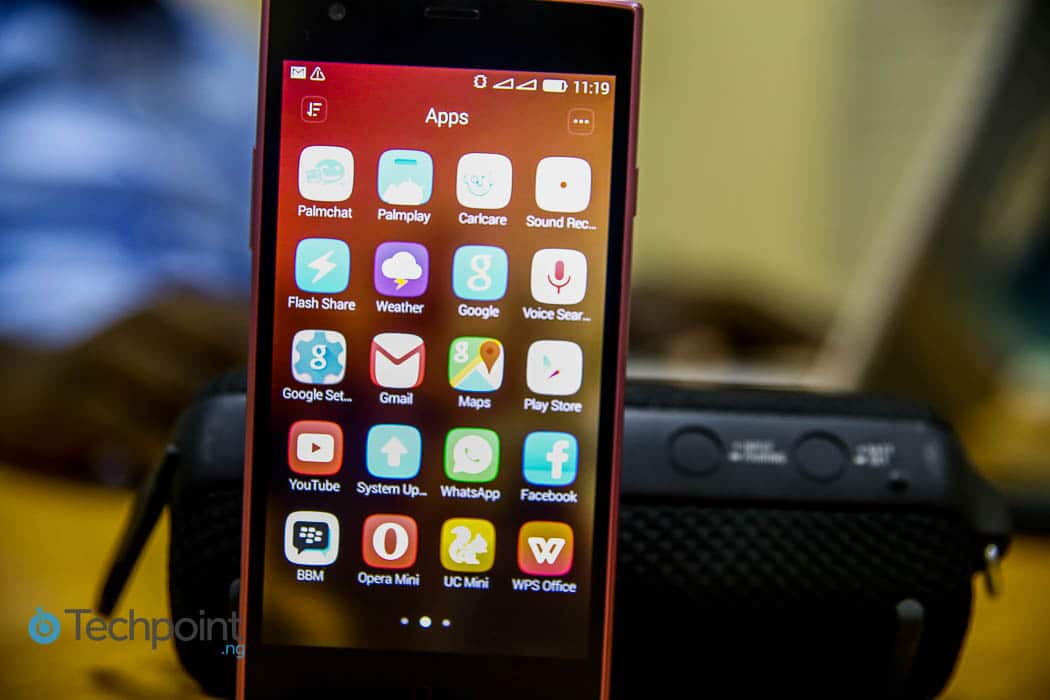 The impressive design also translates to the User Interface, which has got an iOS look-and-feel going for it. UI designers for the Tecno Boom J7 actually took the time to customize basically every minute detail - from the notification menu to even the ongoing download icon.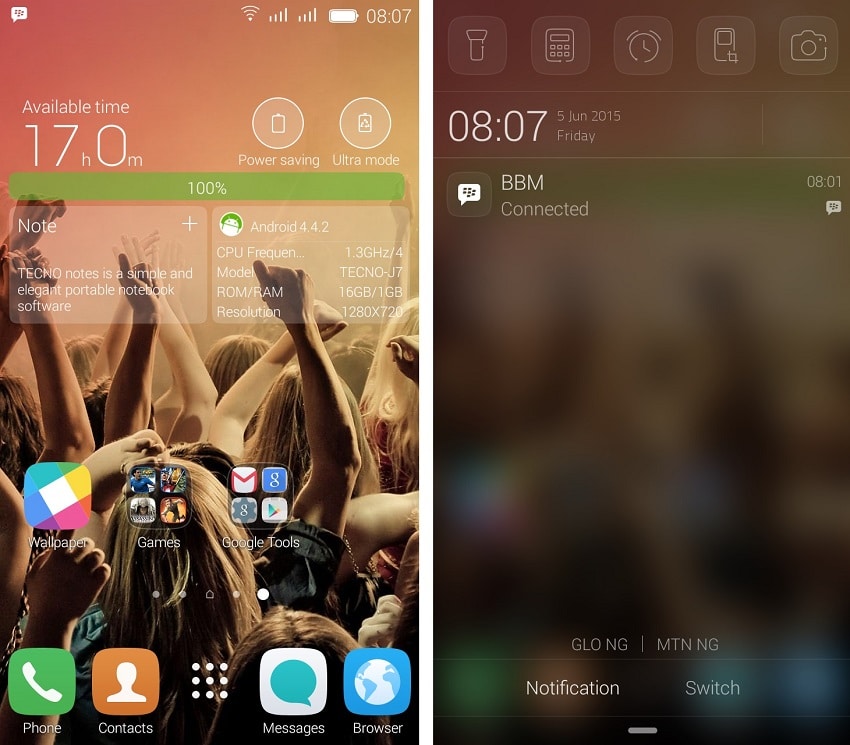 The Tecno Boom J7 gets an A+ for design.
Light as a feather
Well not as light but, you get the point. It's very portable too. The Tecno Boom J7 slips easily into your pocket, you almost forget it's there.
The Sound
Sound output really good. Especially when you remember the Tecno Boom J7 only goes for N26,000. The bundled full metal earphones also perform pretty well, especially in cancelling out unwanted noise. We're told they go for about N8000 a pop, if you were to but them alone so, it's quite a lot of value for money.
The bundled back covers
Are an aesthetic pleasure. Need we say more?
The Boom Player
The Tecno Boom J7 comes pre-installed with Tecno's proprietary Boom Player; an online music store where you can stream and download music for free. The music files are compressed and optmised for output, so you don't have to worry much about data usage.
Boom Player is still in its infancy - only 2000 songs available at the moment, with more being added everyday - but it already looks promising. I like that it features human curated playlists for all kinds of moods. I also find interesting the business model Tecno have chosen to employ. Users will be rewarded points for engaging with the Boom Player. These points can in turn be used to purchase music on the platform. Yes, Boom Player won't remain free forever but, as Tecno is attempting to show us, people may not have to buy music with money anymore. Offline 'Boom Parties' spin off from the app, as a way of rewarding and engaging physically with regular users.
Boom Player is definitely an interesting app to watch. I forgot to mention that it also play your offline music files.
Smart gestures
The Tecno Boom J7 comes with a couple of nifty tricks up its sleeves. You can draw letters on the inactive screen to get quick access to your most used apps. So by default, drawing an 'M' on the inactive screen will unlock the phone and take you straight to the music app. 'W' will take you to WhatsApp and 'C' will take you to the camera. These are all defaults and they can be changed under Action->Quick start in settings. You are limited to only about 8 letters though.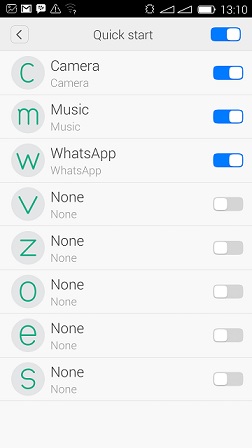 Another really cool trick is how you can swipe left or right, while playing music in idle mode, to skip to previous and next track respectively.
That's quite a lot of things we like about the Tecno Boom J7. Time to move on to things we can live with.
Things we can live with
These aren't things that we necessarily hate - here really isn't anything to hate about the Tecno Boom J7 - they're just things we wished we better
Battery life
Is not awesome for anything other than listening to music. Which is quite understandable, considering it's a music phone. So while the battery is perfect for listening to music, it manages to perform under other normal smartphone usage conditions.
I managed to get about 8 hours normal use with the Tecno Boom J7, with both SIMs active, 3G mobile internet on and screen brightness to 50%. Of course, normal for me (which involve lots of emailing, refreshing Twitter and RSS feeds, occasional GPS navigation and very minimal gaming) might be over the top for you. It really is about what you want from the device. You can also expect to get better battery performance if you use the phone with only one SIM.
Thankfully, there exists and "Ultra power-saving" mode where the phone is basically dumped down to a feature phone - no internet and no unnecessary apps running. Just the essential stuff like calls, messages, notebook, calculator and sound recorder. In this mode you can get as much as 4 times more the expected battery life. It's perfect for emergency situations where there is no power and you can't afford phone's power going out. Switching to and from Ultra power-saving mode is as easy as pulling down the notification bar and pressing a button.
Multitasking
I always have to remind myself that the Tecno Boom J7 is primarily a music phone. Will it usually runs smoothly and handles basic multitasking pretty well, you don't want to get carried away and treat it like a high end smartphone. Because it's not long before it starts to lag a little. Use only a couple of apps at a time while enjoying all the music you can in the background. If you are not a multitasking junkie like myself, you'll probably never notice any lag as the Tecno Boom J7 has been optimised for performance
Camera
To be fair, the Tecno Boom J7 does take good photos for a device in its price range. Not necessarily the best in its range but it gets a pass mark. Below are some sample shots indoors and outdoors. It would be unfair to expect so much from a music phone.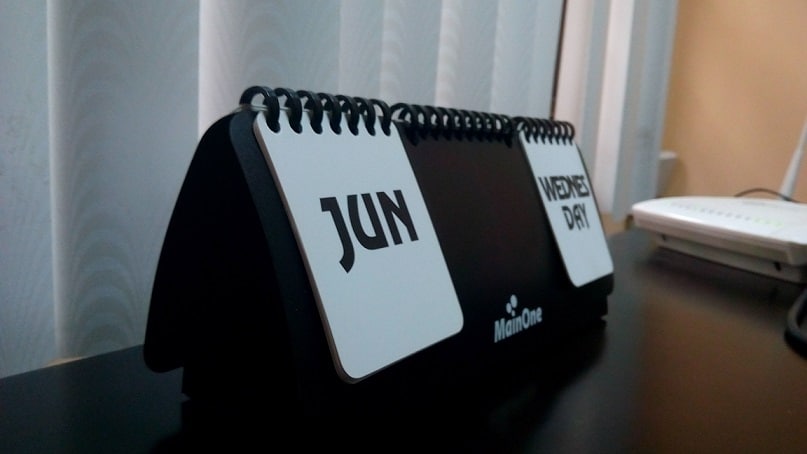 Should you buy the Tecno Boom J7?
A definite yes. The Tecno Boom J7 not only looks and feels premium; with Android KitKat, 1GB RAM, dual-SIM functionality and all that free music for 26k, the Tecno Boom J7 offers you plenty of value for money. We would happily recommend it for music lovers on a budget. The Tecno Boom J7 is perfect as a primary device for casual users and a secondary device for music lovers.