In the ever-evolving work landscape, staying ahead of the curve is not just an advantage, it's a necessity. That's why we invite you to join us on Saturday, October 21, 2023, at the Modern Workplace Africa Conference (MWAC) sessions, where innovation meets expertise.
MWAC is dedicated to empowering individuals, whether you're a job seeker, a seasoned professional, or a recruiter. But what sets MWAC apart is its special focus on transforming industries by applying modern work solutions and practices to create safer and more productive work environments.
Here are some of the speakers who will make the aforementioned possible: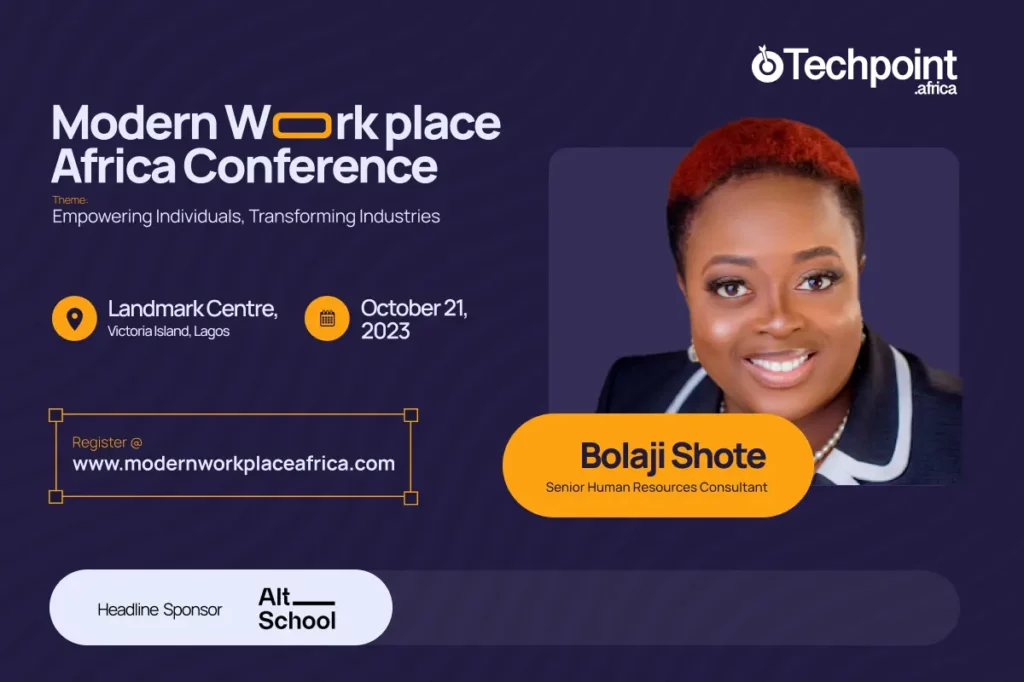 Bolaji Shote
Senior Human Resources Consultant
Bolaji Shote is a seasoned senior human resources consultant with over 15 years of experience in various industries. Bolaji holds a degree in philosophy and sociology from the prestigious Obafemi Awolowo University, Ile-Ife, and is a member of the Chartered Institute of Personnel Management (CIPM).
With expertise in the strategic, tactical, and transitional aspects of human resources management, Bolaji excels in developing and implementing policies, programmes, and practices that drive organisational growth. Her career highlights include successfully establishing and leading HR departments in three organisations and a startup. Collaborations with renowned HR consultancy firms such as Accenture, KPMG, and Ernst & Young have allowed Bolaji to contribute significantly to organisational development and transformation.
She has provided consultancy services to esteemed institutions, including UPDC Plc, The Great Place to Work, IPNX, CIPMN, and PZ Cussons Plc. These services encompass training, recruitment, employer branding, performance management, learning and development, HR audits, and employee engagement. Bolaji leverages data analytics to propose interventions that support decision-making processes.
An accomplished public speaker and facilitator, Bolaji has participated as a speaker in local and international events. Bolaji's dedication extends to mentoring young people living with disabilities through volunteer work with Sight Savers and contributing to Plungesmile Foundation, an educational and welfare NGO.
In recognition of her achievements, she was named one of the Top 100 Career Women in Nigeria in 2022 by 9to5Chick. She has also served on the Strategic Planning and Implementation Committee of the Chartered Institute of Personnel Management of Nigeria, contributing valuable insights to the field of human capital management.
Passionate about people, travel, networking, writing, and public speaking, Bolaji is a regular LinkedIn writer and the Founder and Lead Faculty of Tech Masterclass. She is also a dedicated mental health advocate and has contributed to HR and employment-related matters for newspapers like Punch and leading online publishing media, TechPoint Africa.
She will be joining other tech and HR leaders to discuss "trends shaping the African workforce" at the executive masterclass session. You can join that session by registering here.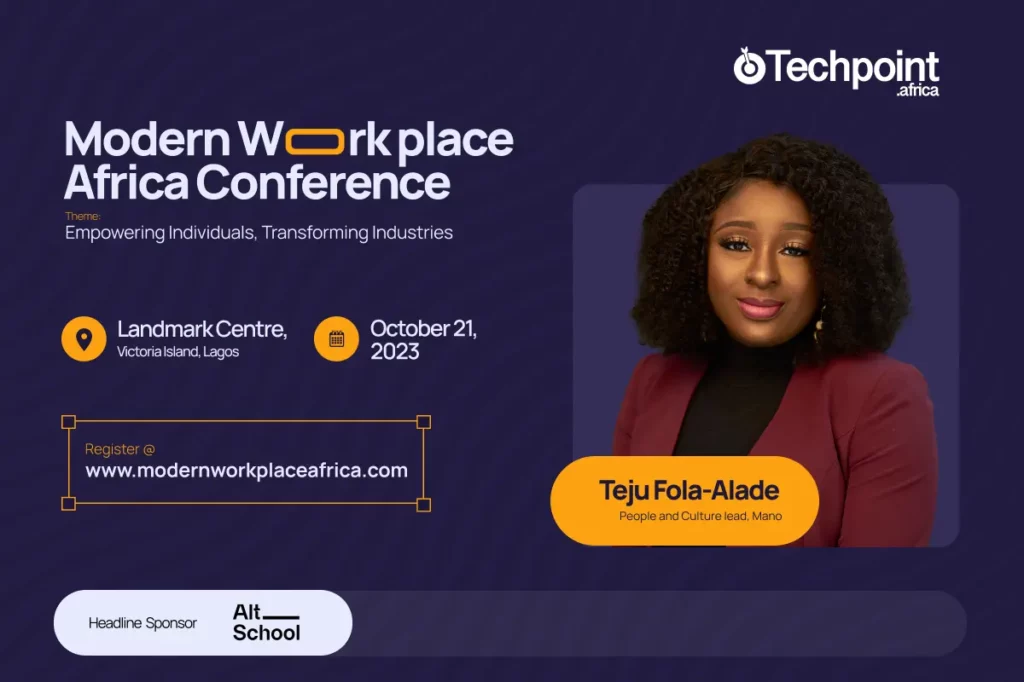 Teju Fola-Alade
People and Culture Leader, Mano
Teju Fola-Alade is a senior business operations leader making significant impact within emerging and disruptive tech-enabled businesses in Pan Africa.
With over a decade of experience within the startup and hyper-growth ecosystem, her competences span commercial operations, human resources, business operations, stakeholder management, and performance management.
Teju has established herself as a trusted and influential professional within the startup and human resource community, with 13 years' experience within the tech startup space and eCommerce businesses, working closely with the founders and senior business executives of hyper growth businesses.
through businesses. Recognising the power of impactful corporate practices, she actively champions initiatives that positively impact not only employees but also the larger community. As a microinfluencer in the Nigerian community, Teju uses her platform to advocate for meaningful change and promote inclusive, ethical, and sustainable business practices.
Teju is the Country People and Culture Leader for Mano Nigeria, an e-commerce multinational delivering products to customers in minutes and operational in multiple countries. She oversees the People & Culture, Legal & Compliance, and Administration functions, championing people engagement strategy, leadership business partnering, employee experience, team execution, and culture management across Mano Nigeria.
Teju will be speaking at a panel session on the HR Fest stage with other tech and HR leaders in the industry. They will be discussing how HR and business leaders can harness technology for healthier workplaces. Click here to get your HR Fest ticket and participate in shaping modern workplaces.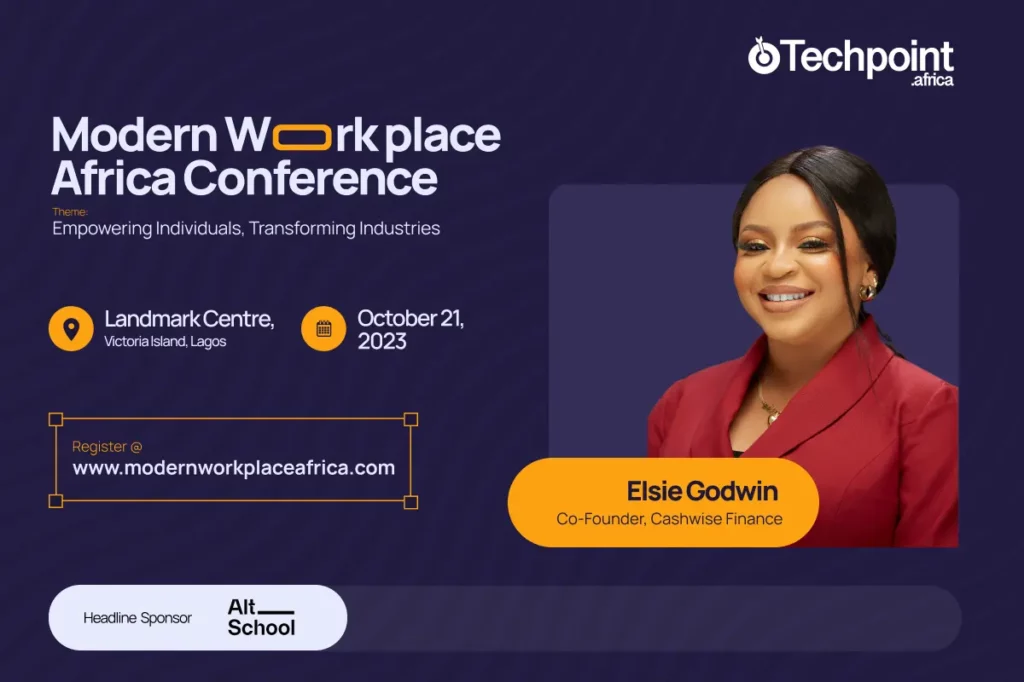 Elsie Godwin
Co-founder, Cashwise Finance
Elsie Godwin is a marketing, communications, and media professional. She is passionate about adding value through impact-driven conversations, bespoke communication, effective stakeholder management, partnerships for growth, community management, and campaign strategies. Her work as a marketing professional cuts across different industries for both Web2 and Web3 companies.
Elsie played a key role in the institutional partnership between Pan-Atlantic University and Emurgo Africa towards blockchain adoption in Africa. She was recognised by CryptoTV Plus as one of the top 40 African women in blockchain.
Elsie is a versatile media personality who recently celebrated ten years of impactful blogging. She is a Co-founder at Cashwise Finance, a neo-banking mobile application, where she leads marketing and branding integration towards product ideation and build.
She has helped brands such as TotalEnergies and SmallSmall Technologies maximise their marketing efforts through influencer marketing strategies and management at Mind-Mastik Media.
She will be joining other panellists on the general stage to discuss "Mastering Authentic Personal Branding: Brand over Buzz."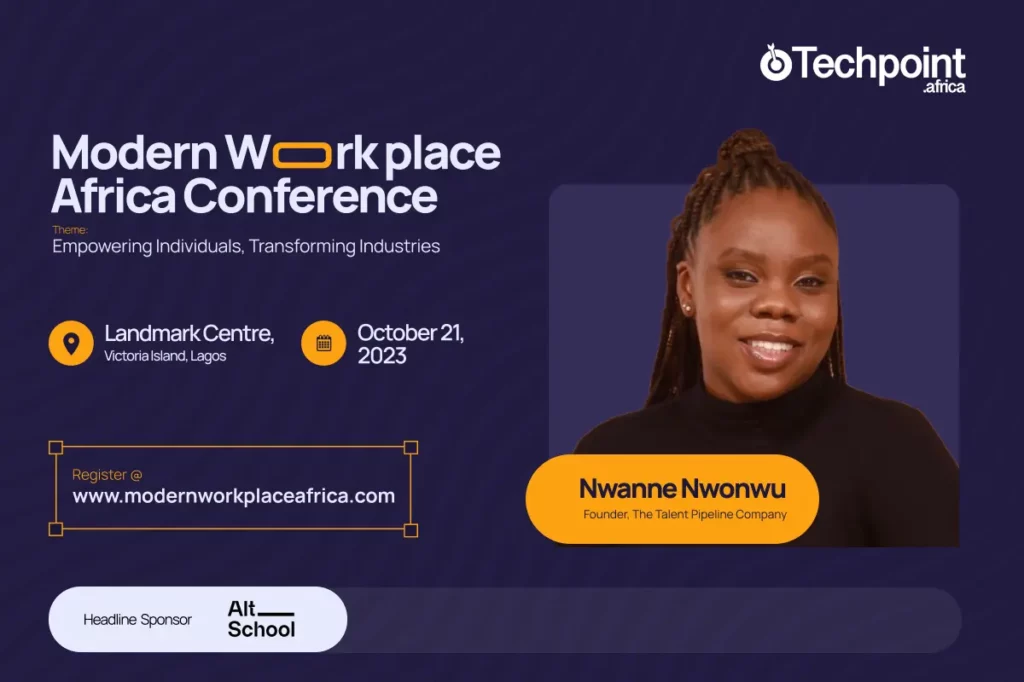 Nwanne Nwonwu
Founder, The Talent Pipeline Company
Nwanne is on a mission to build a desired future Africa through her work within the tech startup ecosystem. An innovation specialist with a primary focus on venture building, strategy, corporate innovation, and the incubation or acceleration of startups.
Trained as a sociologist, she has unique experience in business development, community building, change management, project management, communications, and partnerships.
She is the Founder of The Talent Pipeline Company. Recently, she launched an internship training bootcamp for undergraduates and recent graduates to develop skills to help them navigate the workplace and life in general.
In her spare time, she writes about the education landscape in Nigeria and has been featured on platforms like Edugist.
She currently serves as a startup mentor to various companies and has served on various platforms, such as the African Entrepreneurship Award and FoundHER (an initiative of Plug and Play Tech Centre, California, USA).
Nwanne and other panellists will be discussing "bridging the gap between academia and business" on the general stage. Join Nwanne, Elsie, and other amazing speakers on the general stage and get a boost on how to take your career to the next level.
Take advantage of the amazing sessions on the three stages at the Modern Workplace Africa Conference, tailored for various demographics for optimal evolution and growth of the African workplace and workforce in general.
Visit modernworkplaceafrica.com to get your Executive Masterclass, HR Fest Masterclass, or General Pass tickets now.
For MWAC sponsorship and partnership inquiries, reach out to Abisola Adenuga at [email protected] or call +23480 2513 9906.