Techpoint Innovation Tour 2017 (Southern Nigeria Edition) is made possible by our primary sponsors — GIGM.com and Riby.ng
Location partners (Port Harcourt) include: Unilever, Icehub (CAD Consulting Limited), Koworkng.com, ElitePath Software, StartupSouth and OlotuSquare.
---
On Sunday, 5th of November, 2017, Techpoint finally kicked off its tour of South-South and South-East Nigeria. This time, the Mercedes Benz Sprinter took off from the Techpoint office at Herbert Macaulay Road Yaba by 6:20 AM. Our first destination, Port Harcourt.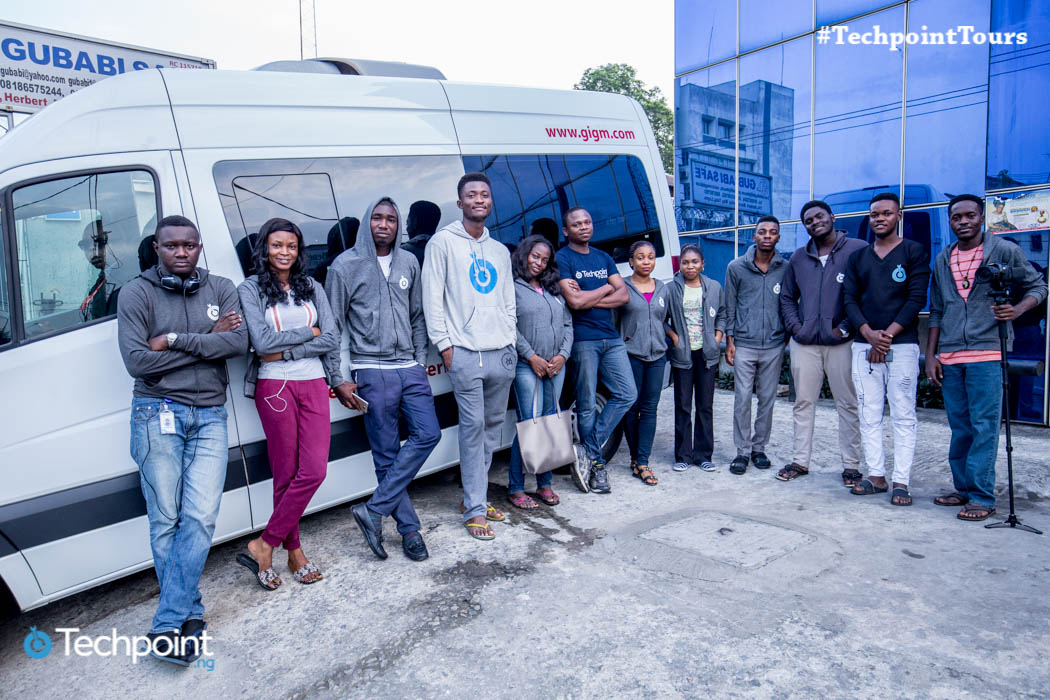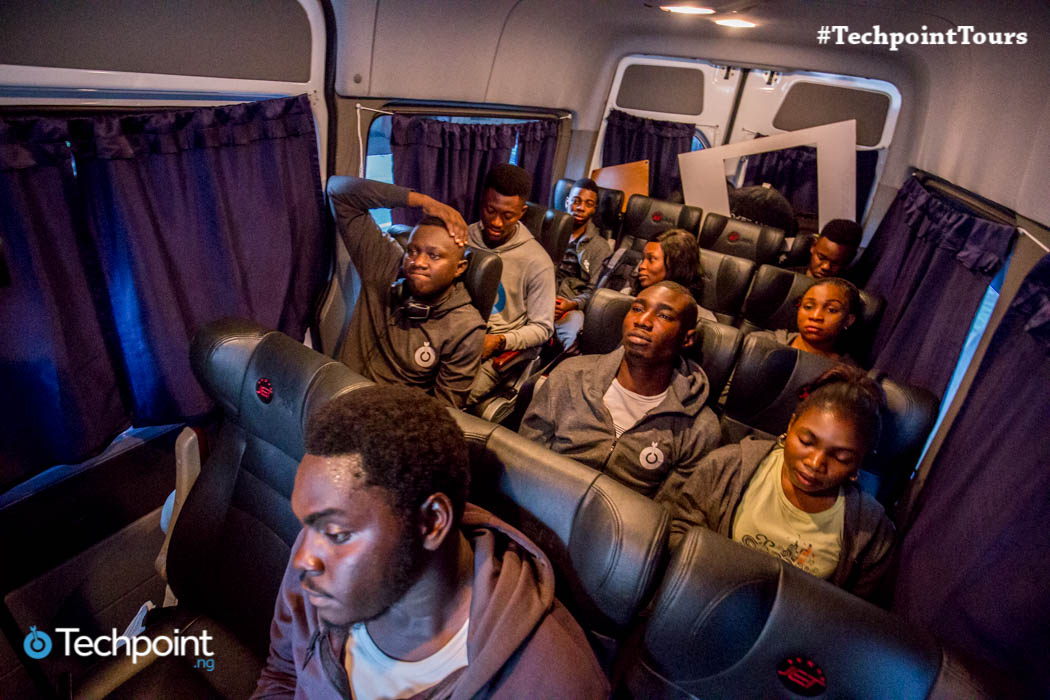 The journey and arrival
The first stop was at Ore, a small town in Ondo State, where the team had their breakfast before continuing on the journey.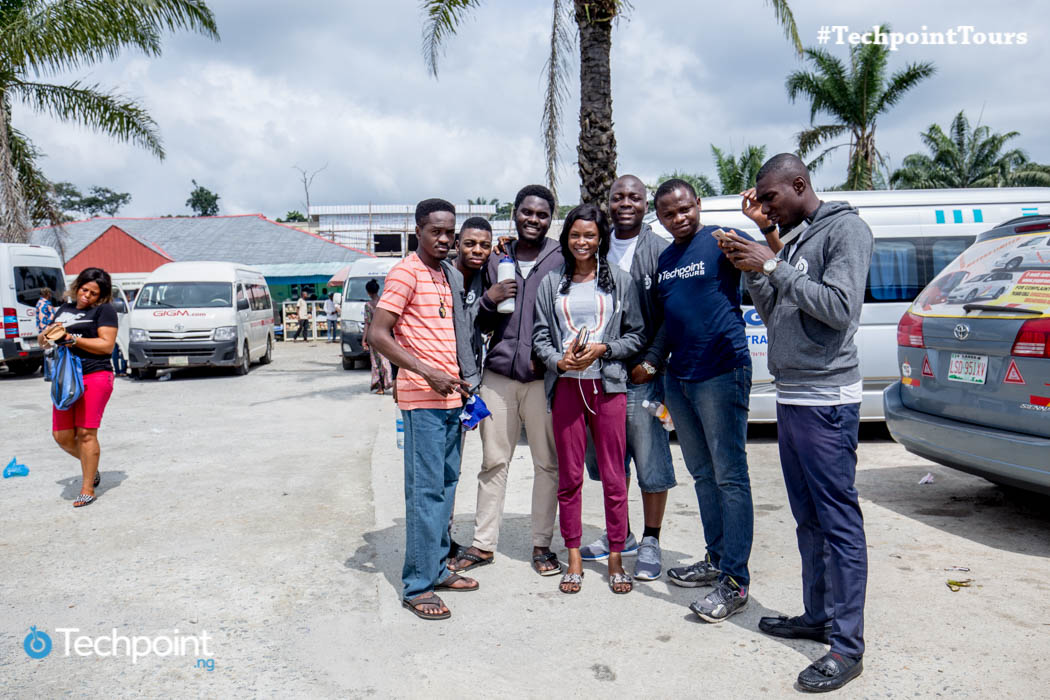 At exactly 12:10 PM, we arrived the GIGM office at Benin. There, the production team set up their gear and CEO of Techpoint, Adewale Yusuf gave a quick recap of the day's highlight so far, while also urging people to register for the meetup in Port Harcourt.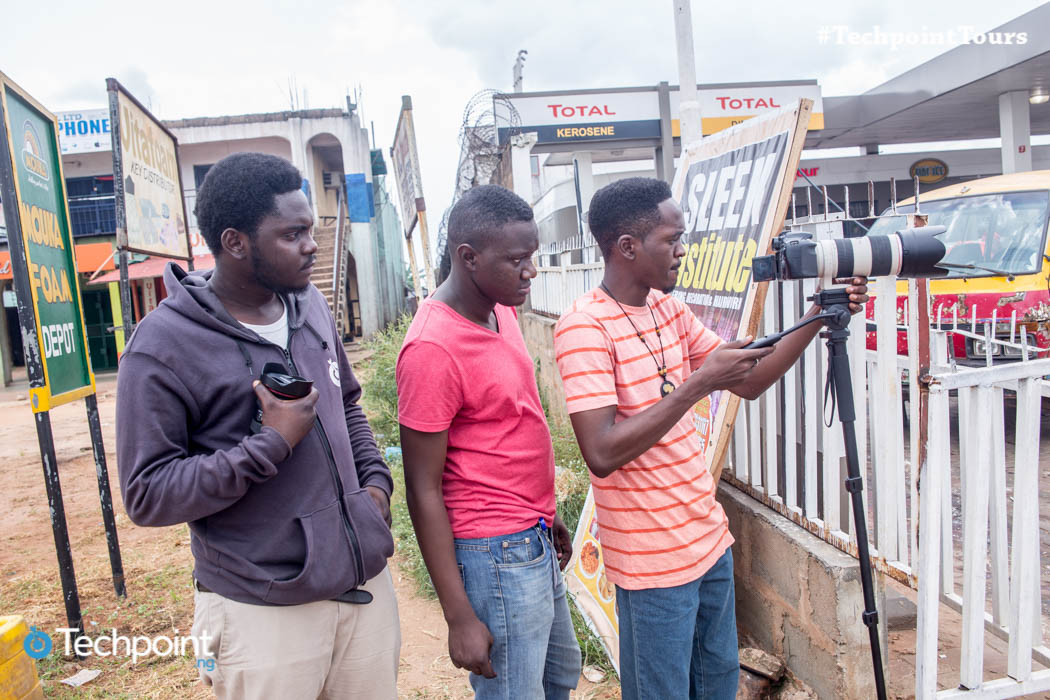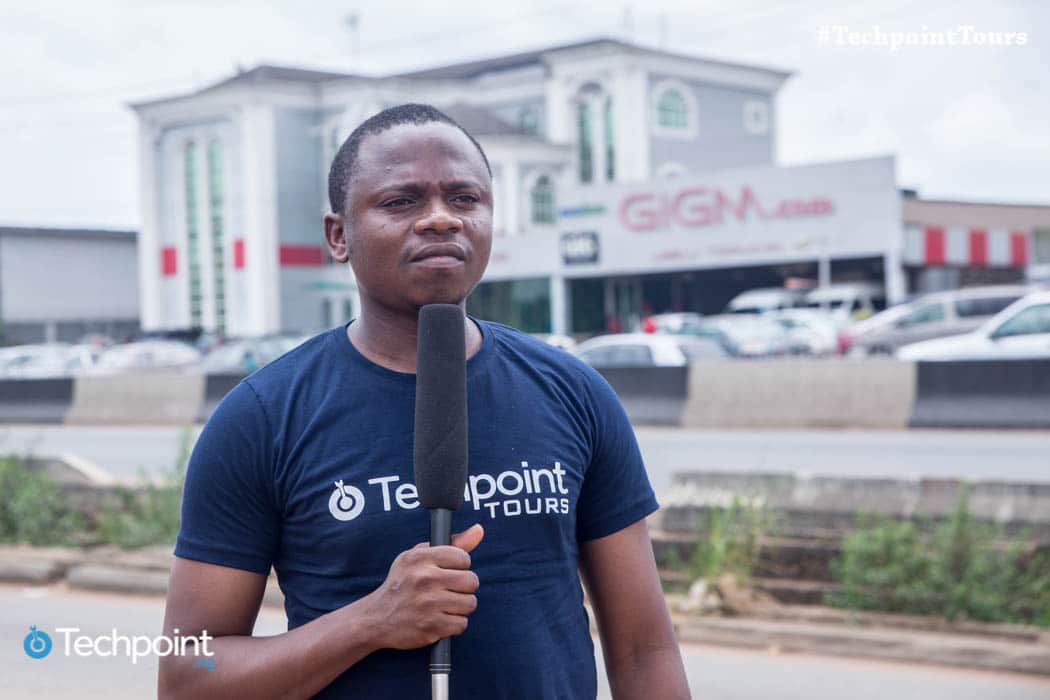 Soon we were back on the road navigating through Benin town to Warri. A journey through Benin township is hardly without gridlock so imagine our surprise when we made our way out of the city quite easily.
At Warri, we made our third stop and entertained ourselves to some tasty "aboki" suya and freshly baked bread. Going further, we were left wondering why there were over 15 security (police, military and NDLEA) roadblocks between Warri and Port Harcourt. If anything, this is good for security in the region.
At exactly 6:15 PM we arrived the city of Port Harcourt, Rivers state. From entry into the capital city, we had to rely deeply on the almighty Google Map to get us to our lodge. I should say that Port Harcourt presented us with our first serious encounter with traffic since the journey from Lagos began.
While we are grateful for a safe journey, we must commend our pilot, Captain Joseph, whose conduct all through the journey was nothing short of professional.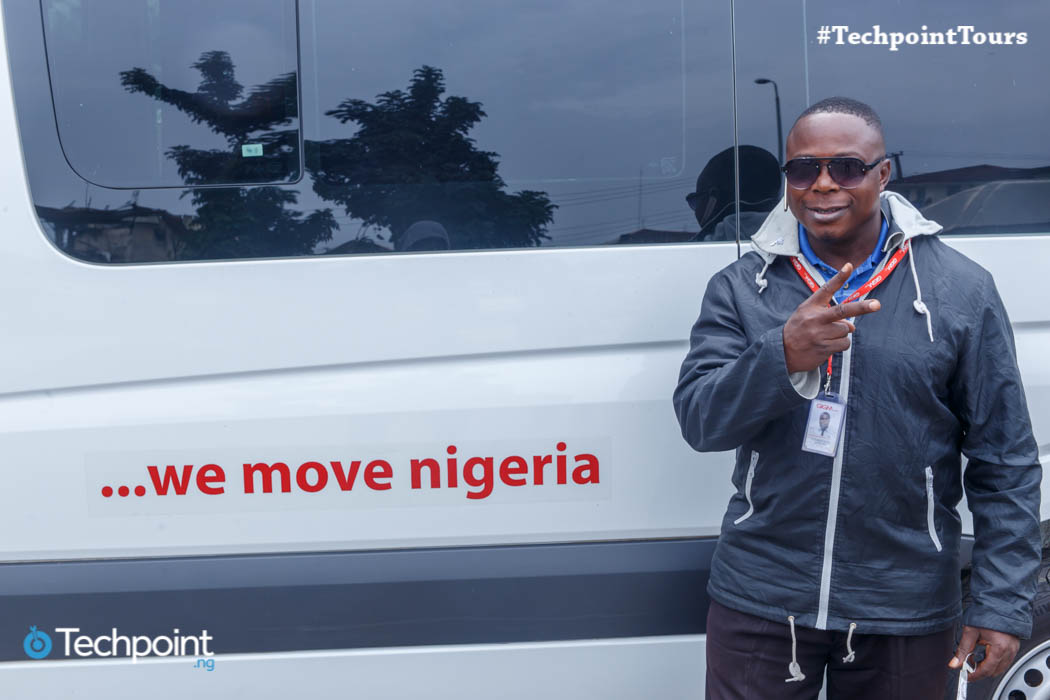 When night came, we dragged our tired bodies to bed to rest for the next day work.
Day 2
Waking up the next day, the team looked energised and ready for the work ahead. No small thanks to Ebere, whose boiled yam, fried egg and plantain worked some extra magic following an arrangement to have our food delivered to the lodge.
By 10:00 AM we checked into our workspace provided by OlotuSquare, but not before getting a welcome treatment from the founder, Bruce Lucas.
At 11:00 AM, Adewale Yusuf had to leave for Radio Rivers 99.1FM, accompanied by a host of the team.
An hour later they were all back at OlotuSquare to join the rest of the team in planning the next couple of visitations. But before setting out, we had our first real taste of one of the many native Port Harcourt meals -- bole and fish with utazi leaf.
A good meal often gets Techpointers on the roll and one could tell from their reactions that Port Harcourt bole and fish with utazi didn't disappoint.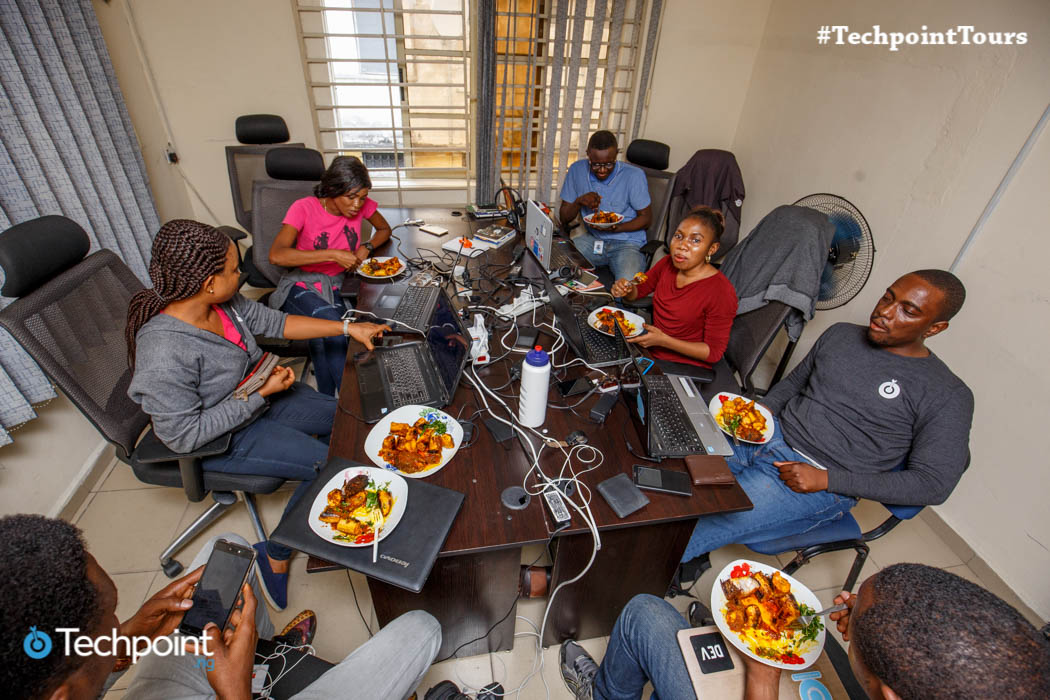 Bruce Lucas then led the way as we made our first #TechpointTours visitation to Cinfores, an ICT company with over 13 years experience in the production of software and deployment of education solutions and services, amongst others. Ndee-ue Mee-Ebari, the GM Technical, guided us on a tour of the company before leading us right to the CEO and co-founder, Ibifuro Asawo.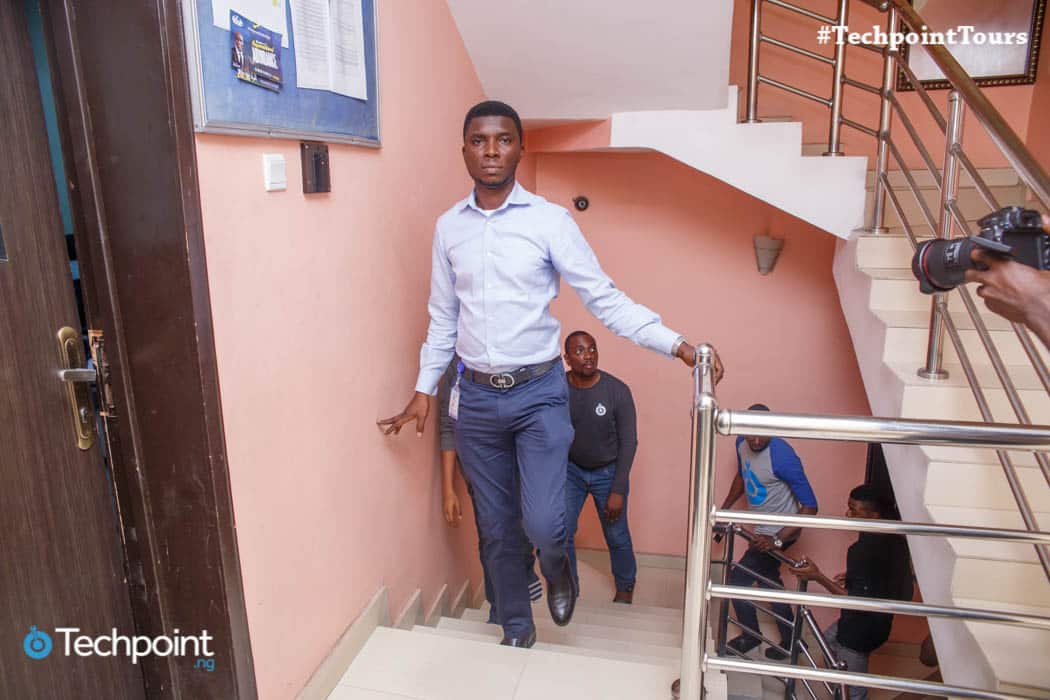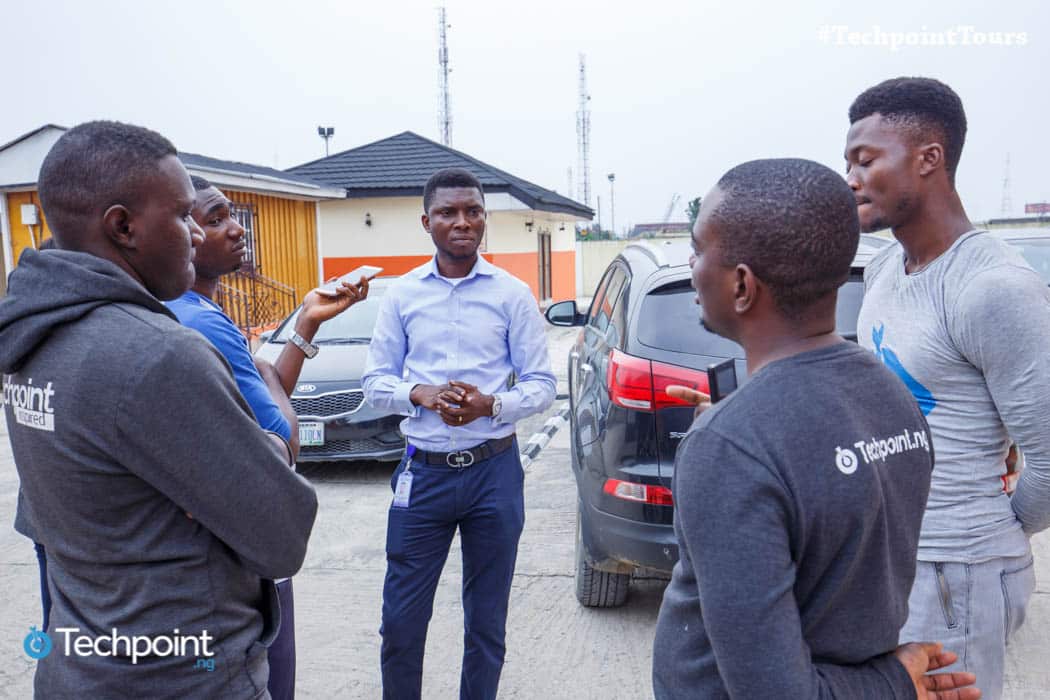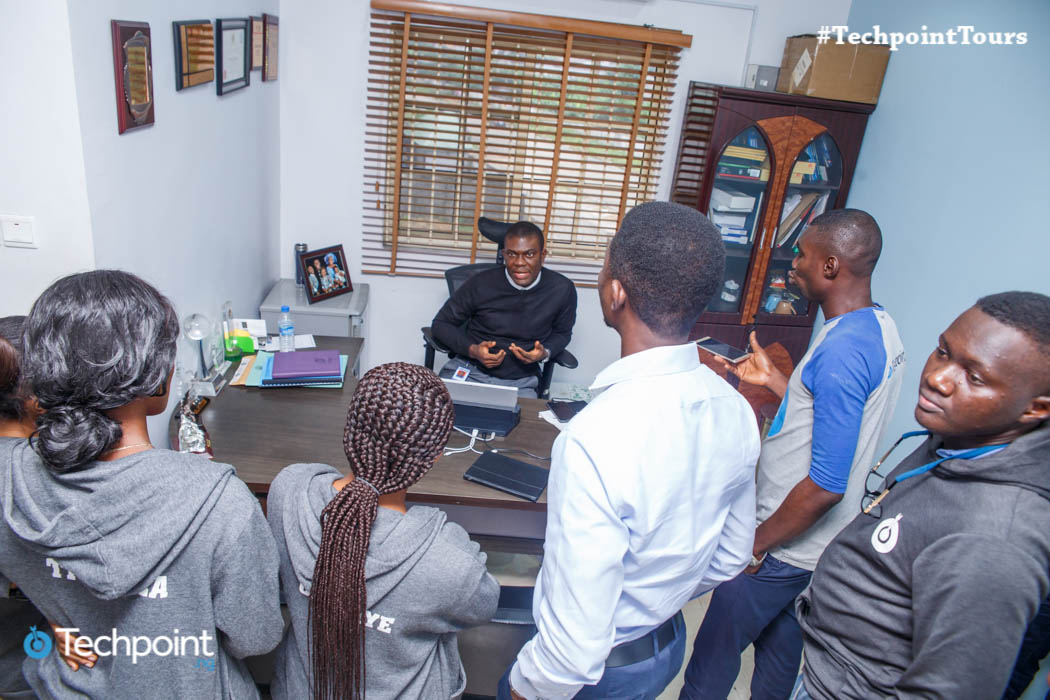 Our time at Cinfores was so fulfilling that by the time we decided to leave it was already nightfall. That didn't stop us from visiting the folks at Mesh Advertising and Design Studios (MADS) headed by the creative director, Donald Okudu.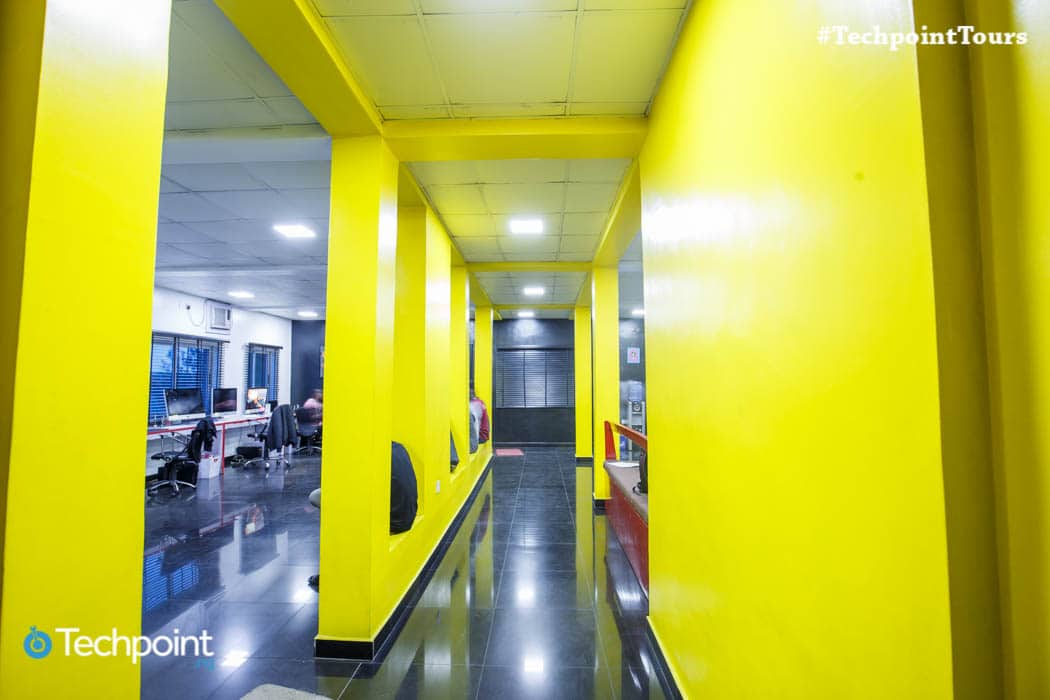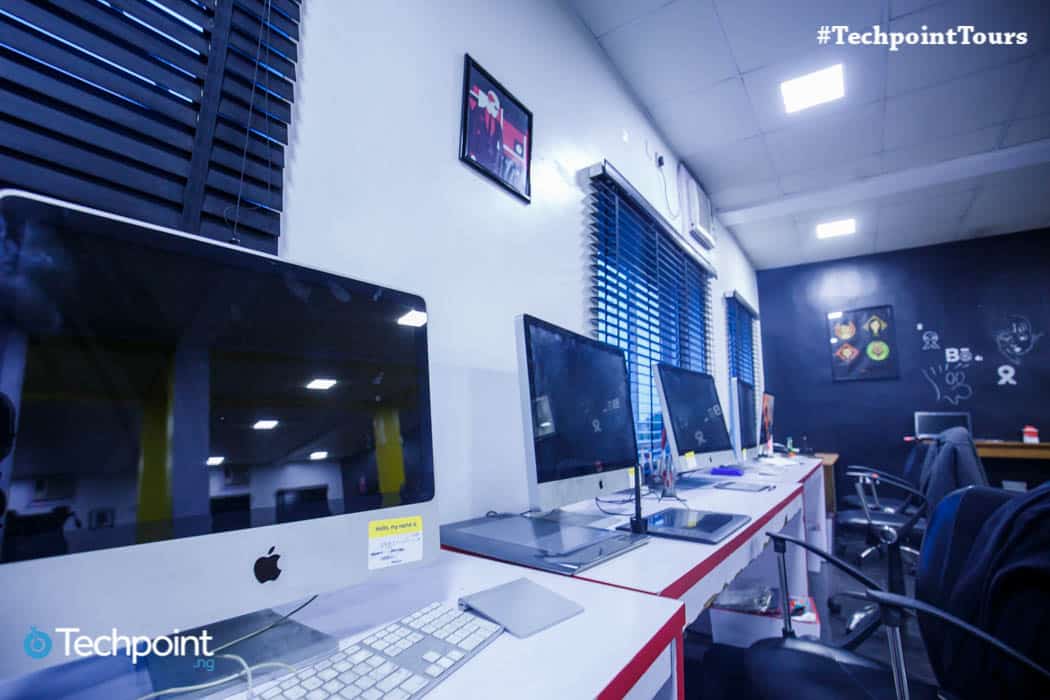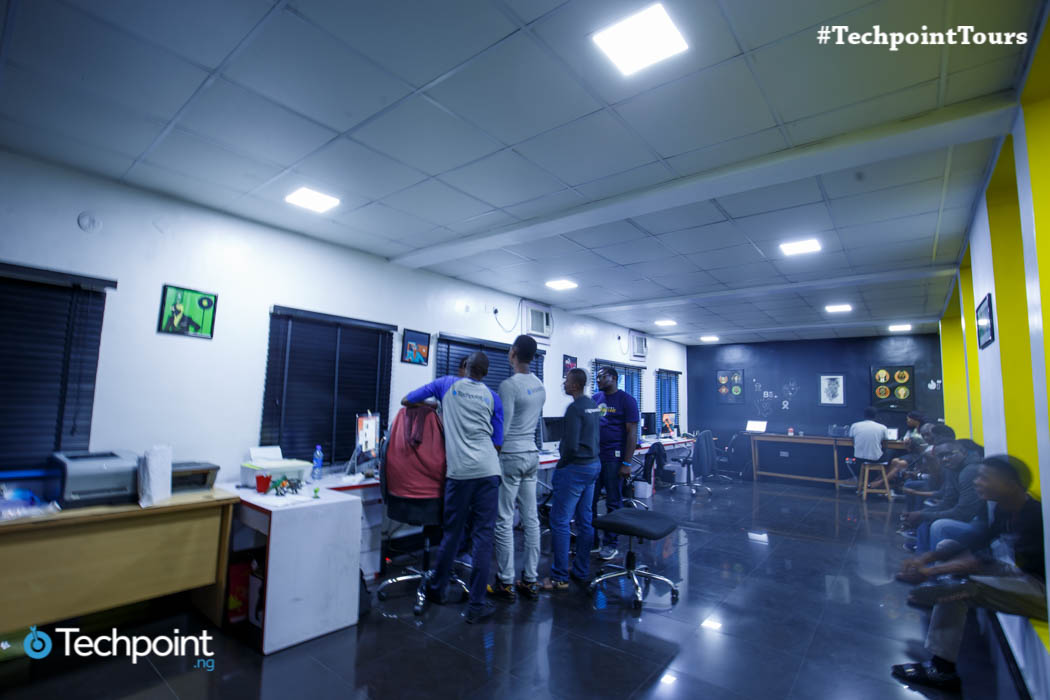 From 3D products and animation design to set, installation and graphics design, these guys live and breathe creative design. It is no wonder why Donald is playing a key role in designing the stage for TEDx Port Harcourt.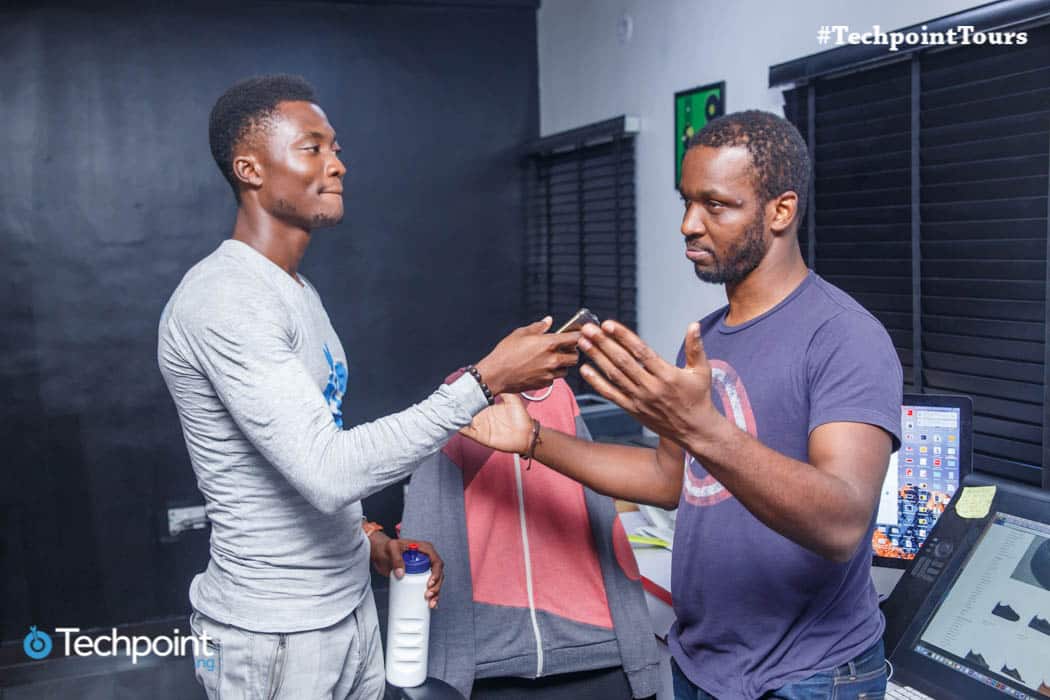 We left MADS at exactly 7:30 PM. Due to time, a little rain, the annoying traffic in Port Harcourt and other factors beyond our control, we were unable to visit other earmarked places on our calendar. Nevertheless, the tour continues today.
By 8:15 PM, the team was back at the lodge. So far, it's been an exciting experience. Especially for some of the team members who weren't a part of last year's tour.
Meanwhile, we would be having our Port Harcourt meetup today by 4 PM at Strategic Hub, Fonte House (behind MRS) First Artillery junction, Aba Road. Hurry up to register.