According to the 2016 global media format report published by Encoding.com, Flash video codec is definitely not the leading video file format. Adobe Flash will soon be a thing of the past as more devices and platforms now support 4K videos.
While Flash is still being used for specific uses and edge cases such as banner ads and legacy browsers, it's days are numbered. Flash outputs decreased nearly 15% in 2015. We expect to see the Flash video codec disappear completely from our report with 24 months.
As we saw Android 5.0 Lollipop go mainstream, and the debut of Android 6.0 Marshmallow, H.264 (MPEG-4) video file format grew slightly in 2015 reflecting dominance as the go to format for every device imaginable.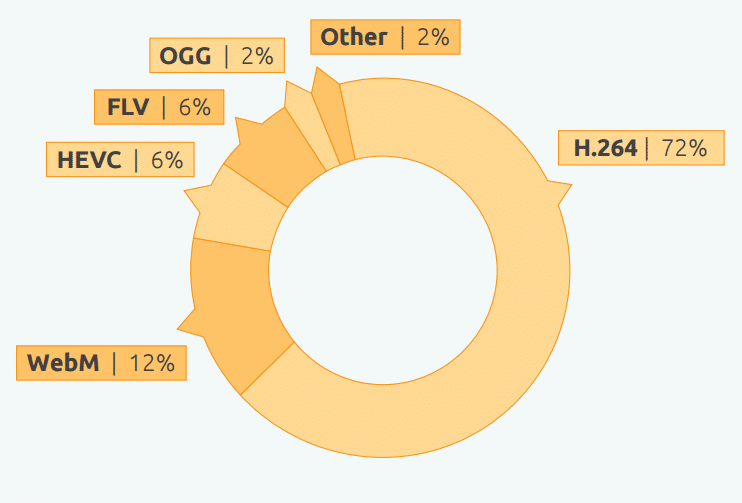 Due to the request for HTML5 video content through web browsers, WebM video file format grew by roughly a 3rd in 2015 and is emerging as a leading method for delivering HTML5 video to Chrome, Firefox, and Opera. H.265 (H.264's successor), High Efficiency Video Coding is the current contender with WebM and with Netflix's use of H.265 for 4K streaming, H.265 with WebM might become the bosses of video file formats in 2016.
Image credit: Encoding.com