Shalom,
If you attended the Lagos Startup Expo on Saturday, please click the "Reply" button to say hello and tell me about your experience.
If you were there, I'm sure you had a great time. I'm not sure how to comfort you if you weren't. Anyway, keep an eye out for another event like this later in the year.
I hope you had fun if you did not attend the Lagos Startup Expo. Did you work out? Please, let me know how it went for you.
Here's what I've got for you today:
Nigerian government ordered to account for a $460m Chinese loan
Kenya to launch locally assembled smartphones in July 2023
Nigerian government ordered to account for a $460m Chinese loan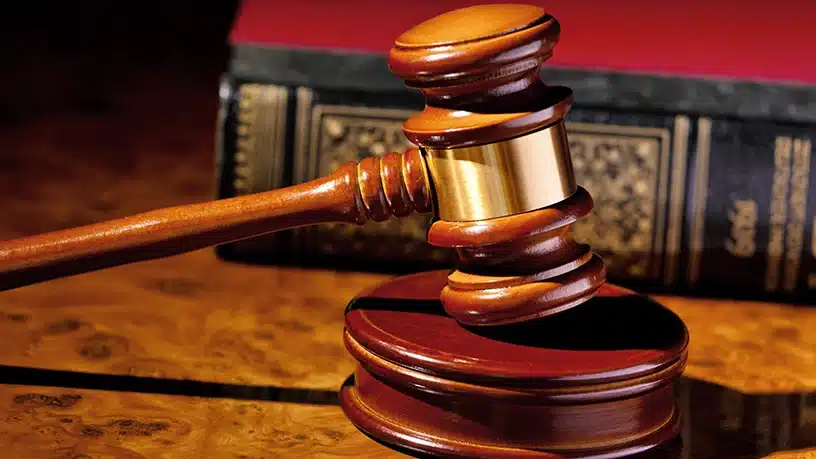 A Federal High Court in Abuja has ordered President Muhammadu Buhari's administration to account for a $460 million Chinese loan to fund the abandoned Abuja Closed-Circuit Television (CCTV) project.
Hon. Justice Emeka Nwite issued the order in his ruling in the FHC/ABJ/CS/1447/2019 Freedom of Information lawsuit filed by the Socio-Economic Rights and Accountability Project (SERAP).
The court also ordered the government to publish information about the project's implementation, the total sum of money paid to Chinese and local companies and contractors, and specifics about the identities of the companies and contractors.
This disclosure is contained in a statement issued on Sunday, May 21, 2023, by SERAP and signed by its Deputy Director, Kolawole Oluwadare.
The lawsuit came after Zainab Ahmed, Minister of Finance, Budget, and National Planning, stated in 2019 that "Nigeria was servicing the loan," adding that she had "no explanations on the status of the project."
For context, SERAP filed a lawsuit in December 2019 against Ahmed for failing to disclose information and specific documents on the total amount of money paid to contractors from the $460 million loan obtained from China in 2010 to fund the failed Abuja Closed-Circuit Television (CCTV) project.
SERAP also sued the federal government for failing to identify the contractors involved, explain why the government has continued to repay the loan and provide details on the project's implementation status.
Justice Nwite said that because Ahmed is in charge of the nation's finances, she can't be unaware of the sums paid to Abuja CCTV contractors and the funds allocated for constructing the Code of Conduct Bureau (CCB) headquarters.
Justice Nwite issued some orders of mandamus against the Nigerian government, including directing and compelling the government [through the Minister of Finance] to provide the names of the local businesses and Chinese contractors who received funds from the $460 million loan for the financing of the Abuja CCTV contract as well as information on the project's status of implementation.
Kenya to launch locally assembled smartphones in July 2023
Kenya plans to launch the first batch of locally assembled smartphones in July 2023.
ICT Cabinet Secretary, Eliud Owalo, said the cost of smart devices has been a significant barrier to digital inclusion, necessitating local production of the devices.
So, the Kenyan government will release its first consignment of one million locally assembled smartphones at a retail price of $40 (Ksh 5,506) at the Konza Technopolis in Malili, Machakos County, to promote digital inclusion and access.
"We are aware of the affordability crisis of smart devices as a potential hindrance to the ability of citizens to tap the full potential that this sector presents, and we have actively engaged stakeholders in private and manufacturing to produce low-cost smartphones," Owalo said.
President William Ruto first declared in November 2022 that Kenya would produce the cheapest smartphone in Africa in a year for less than KSh 5,000.
He also mentioned that they were already collaborating with the telecom industry to develop a less expensive device that can do everything.
The President said that the least expensive smartphone costs between KSh 10,000 and KSh 15,000.
However, as of June 2022, the average cost of an affordable smartphone is between KSh 1,200 to KSh 6,000.
In April 2023, Owalo stated that the decision to launch local smartphones is not only for smartphone cost reduction but to create employment opportunities and strengthen the country's technological prowess.
Last week on Techpoint Africa
What I'm reading and watching
Opportunities
Access Bank and Udacity have partnered to offer free courses in Product Management, Programming for Data Science, Business Analytics, Digital Marketing, and Programming. Apply here.
Applications are open for the Academy Women Entrepreneurs in Lesotho, Eswatini, and South Africa. Apply here.
If you are a software engineer, creative designer, product manager, design researcher, or a techie looking for an internship role, please, check out this website.
Have a productive week!
Victoria Fakiya for Techpoint Africa.