Sam Altman was at an exclusive OpenAI event in Muson Centre, Lagos, Nigeria, on Friday, May 19, 2023.  The event had several tech executives, investors, and founders in attendance.
It was a two-part event, with a Q&A session and a meet and greet with Altman.
One of the attendants, Sudhanshu Gaurav, Co-founder of Incash said, "It was a great event. Looking forward to integrating AI into our startup and cannot wait to see how it makes a huge difference to the African Tech space in the next few years."
According to a reliable source, Nigeria may be Altman's only stop in Africa as he leaves for Europe on the same day of the event. Another source also revealed that the company is in search for developers in the country.
While company has not officially shared the reason for Altman's visit, Olusola Ayoola of RAIN Technologies said, Altman is here to learn how OpenAI "can meet our needs in Nigeria."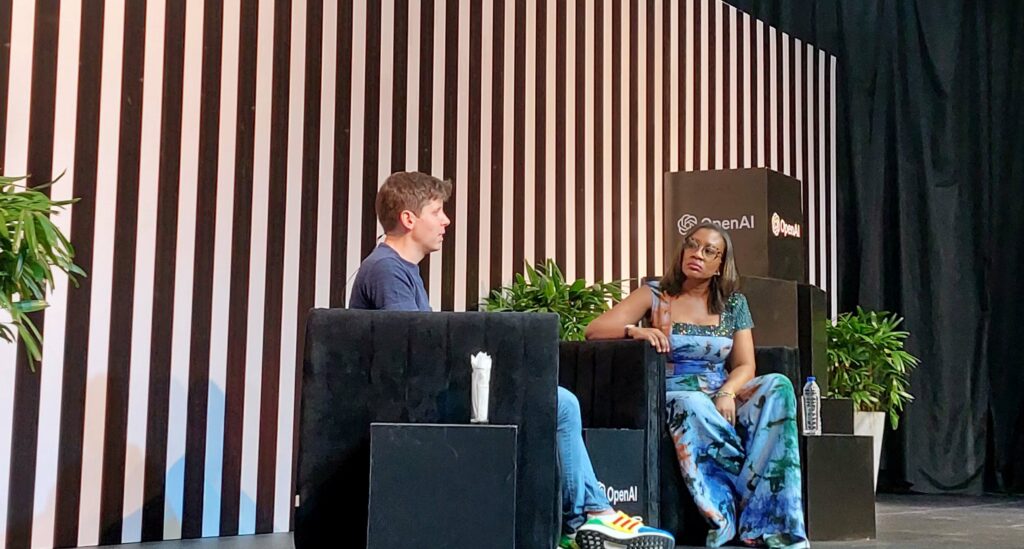 One of the most known stories about OpenAI in Africa has been its unfair compensation and layoff of Kenyan workers to perfect ChatGPT.
OpenAI could be looking to fix its PR in the continent for good.
However, it's going to have its work cut out for it as another tech giant, Meta, has been battling lawsuits on the continent for several months.
Meta's issues in Africa are also labour related as it was reported that workers were subjected to inhumane working conditions through one of Meta's contractors —Sama.
OpenAI could also be visiting Africa to expand its business on the continent.
From Salesforce to Air India and Duolingo, many platforms have integrated with ChatGPT. However, we've not seen many African platforms doing the same.
OpenAI could be looking to strike partnerships with platforms that could benefit from integrating with its API.
This means securing a spot in Africa as the go-to company for AI needs.
Past visits of other Big Tech companies have always been motivated by profitability, but the real reason for the AI company's visit to Africa remains a mystery.
More details on this soon.