If your startup were a car, technical talent would be the engine, while the business team serves as the steering wheel. Let's meet a startup that wants to provide you with the right business talent, so you don't end up driving your V8-engine SUV off a cliff.
In recent years, Africa's technological scene has been exploding. Startups are addressing uniquely African problems from fintechs for financial inclusion to agritech startups helping with food production and preservation.
Following this explosion, there has been a dearth of capable startup talent. You have an exciting product idea, but it's difficult to find the right designers, developers, and revenue-generating talent to help your product win in your imagined market.
Let's take the defunct startup, KubitX for example. It raised over a million dollars in 2018 but reportedly spent $150,000 (~15% of funds raised) to hire a US-based firm to build an MVP for a crypto exchange. Why? It supposedly couldn't find the right talent in Africa.
Noticing this, companies are popping up to upskill technical talent in software engineering, data analytics, and design. Andela, AltSchool, Decagon, and Gebeya are some of the impactful names in the space. But there's still a gap.
Back to KubitX. By the time the exchange was up and running, the startup had allegedly burnt through $400,000, and it didn't attract enough customers to keep the company going. Not even a pivot helped. KubitX is not an isolated case.
Who's building the Andela for business talent in Africa? A question Chinedu Ossai, CEO of Revwit, would ask at the beginning of his entrepreneurial journey, but more on this later.
First, let's meet Revwit
Revwit is on a mission to close the gap for talent that directly generates revenue for startups. It provides a digital learning platform to provide specialised training in revenue generation to produce skilled-enough people for Africa's exploding startup space.
It wants to take the hassle of the hiring process for companies in roles like sales, marketing, and operations.
Here are the specific pain points Revwit is trying to solve.
1. Skill gaps for Africans, specifically those looking to enter the competitive global job market. The focus is on revenue-generating skills like sales, customer success, marketing, and revenue operations.
2. There's also the global talent gap. You just don't have enough people to meet the growing demand for talent across companies globally.
Per the International Labour Organization, Africa will have 375 million young people entering the job market by 2030. Ossai believes that if these young Africans enter the job market with the right skills, the network effects would be crazy.
If you've gotten this far, you understand that this is a tough task, but the founder, Ossai is bullish on this front, driven by years of experience in the revenue-generating space.
How did Ossai get here?
In a career that spans heavy hitters like UBA, Interswitch, London Stock Exchange Group, and Bolt, Ossai has consistently been at the heart of partnerships and sales in Africa and beyond.
We found his healthy mix of experience working with large structured corporates and startups quite interesting. A trend, he says, typified his interests at different stages of his career.
"When I was working at UBA, I found that the traditional sales account opening wasn't working for me, but I got exposed to PoS terminals. I did some research and found out about Interswitch. After five years at Interswitch, I felt it was time for me to do other things. I wanted to get my hands dirty in an early-stage startup and build."
Oradian, a financial services platform to build core banking applications, gave Ossai that opportunity. Unfortunately, Oradian didn't find a market fit, so he joined the London Stock Exchange Group, where he helped with their capital markets products.
As country manager of Bolt's B2B product, he built the entire go-to-market team from lead generation to sales to customer success.
It was Ossai's next move, a director of client strategy at a Canadian startup, Volley, that really defined what he now regards as his life's mission. He provided leadership and coaching to outbound sales managers at companies across the EMEA and North American region.
"Volley was doing something I wanted to spend maybe the next decade of my life doing — empowering African talents and connecting them to the digital economy. Coming out of Volley to Revwit, the mission hasn't changed."
This mission in question wasn't something that happened overnight or a lifelong passion. It came through years of Ossai's experience as an upstart trying to break into tech, and a senior-level executive trying to hire people for tech roles.
"If I look back, getting into tech was difficult. There were few materials online, no strong communities, no structured learnings to help us back then. We pretty much had to fight our way in with friends, networks, and cold emails. And we made lots of mistakes along the way.
"Having entered the space and grown as a leader, hiring talent has not been very rosy. You hear people in Africa talk about the lack of jobs. While I agree that, at scale, we don't have enough jobs for the millions of talent we produce, there are jobs, and there are skill gaps."
Ossai reveals that when he wanted to fill sales and customer success positions at Bolt, it took him over 200 - 400 interviews across several months.
"I literally lost my voice, looking for people to pay ₦500k ($1,000) - ₦700k ($1,515) monthly salary. The reason for that is while there are a lot of people in the job market, they're not usually people with the skills that modern organisations need."
When Ossai faced the same issue at Volley, he started toying with the idea of solving the problem. After some research, he realised that it wasn't just an African problem, but a global one.
"In North America, there's a talent shortage, and the few that are available are pricey. They now employ talent acquisition strategies like hiring talents from emerging markets."
At this point, Ossai decided to build a different type of learning institution, one focused on teaching talent the type of hard and soft skills that will help them get jobs and thrive in any organisation in the world.
This was two years ago in 2021, but ditching paid employment for the uncertain water of a startup was quite scary, so the team kept stalling. The MVP was ready by October 2022, and by January 2023, Ossai finally found the courage to quit his job and focus on Revwit.
A cross-functional solution
Ossai says he's quite bullish on Africa, and that has led Revwit to focus on key specific pain points. The company's solution is pretty straightforward.
Revwit runs as a digital academy for aspiring professionals, and a placement platform for companies looking to hire revenue talent. Its website features a learning management system (LMS) and a matching platform.
The LMS caters to learners' needs on curriculum and projects, and Ossai says everything is done 100% on the learning platform. Students can create an account and either join as self-paced learners or join a live cohort. Courses usually take from one to three months.
"When talents graduate from this academy, we use the matching feature to connect graduates to employers using intelligent matching algorithms. So we function like an edtech and SaaS platform."
The company's faculty is made up of seasoned and practising professionals at top companies across the globe. Ossai maintains that these professionals are looking to give back and impart knowledge to young Africans.
"When we put the word out there, we vet them for what they call their experience and skill sets, and onboard them as faculty members to facilitate these classes."
One of our concerns about Revwit's proposition is how you only get to learn and grow in some of these roles by actively working and gaining experience. Taking lectures, reading books, and passing tests were just one part of the process.
Ossai responds that Revwit's pedagogy rests on evidence-based principles from learning sciences, as against the traditional approaches taken by universities and colleges.
"We cater for learners in different areas, so what you teach them can stick to them in the long run and they can start applying that on the job. There's the cognitive, emotional, social area."
For the cognitive area, the company focuses on stimulating the student's mental faculty and takes a project-based approach to learning. Every module in the curriculum will come with real-life projects from real-life companies.
"In a nutshell, our learners learn by doing. They have to take part in everything until it culminates in a capstone project that will consolidate their experience from the entire programme."
On the nature of a sales or revenue-focused project, Ossai likens the sales process to a journey that ends when the deal is closed, and the projects will take learners through that journey with case studies from companies in Revwit's talent network.
Ossai says these are companies looking to Revwit to help them solve their revenue generation problem, so they use these to build out their curriculum.
"If Techpoint was one of our partners, and it's looking to grow to $10 million annual recurring revenue by 2023, we will focus our projects to help Techpoint hit $10 million. Has Techpoint figured out market segmentation? Do they have their ideal customer profile? If not, what do they need to do? What sort of KPI and metrics has Techpoint created to get them to their goal?"
For the social aspect, the company will focus on positive reassurances and instilling a growth mindset in the learners. It then rounds things up with social skills by instituting peer-led classes alongside regular instructor-led classes.
A familiar business model, but with a twist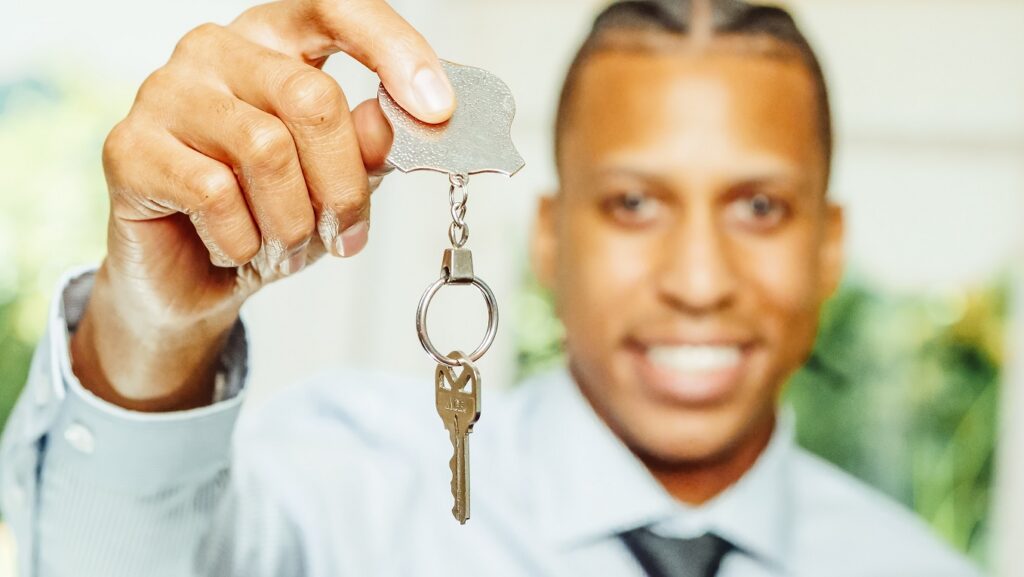 How does Revwit make money? Generating fees from learners in sales, customer success, and marketing, while employers pay a one-off fee for talent sourced from the matching platform.
Students can either pay $202 (₦151,200) for the three-month program, or use the pay-as-you-go option of $75 (₦56,000) per month. It also charges a 10% placement fee for talent matched on the platform.
Revwit's model is similar to companies that combine learning with talent matching. Slight variations exist with TalentQL and Decagon. While this model has found some degree of success, the long-term sustainability at scale remains to be seen.
For Ossai, Revwit is still in the learning stage just three months into the market. Many of its assumptions, he says, are based on prior market research, but the company is still learning how best to serve its customers.
"Right now, what we see in terms of the talent side and from the employer side is that the model works. There are just some things from the data we're getting that we need to make improvements on."
Some areas for learning and improvement include managing employer and talent expectations. But more on that in a bit.
One tweak the company made was introducing a fast-track programme to cater for employers looking to hire talent immediately. While the academy is for entry-level talent, the fast-track programme targets more experienced professionals looking to change jobs.
"Once they go through a series of cognitive, verbal, and technical tests, they get added to their talent pool, and companies can source experienced hires from that pool."
The company has been bootstrapped from day one. While he doesn't share direct financial metrics, Ossai says Revwit has been profitable from the get-go.
"We're bullish on our unit economics, and we're generating a lot more than we are spending. We realised fundraising would be easier when we generate revenue, and get real feedback from the market. So we've been laser-focused on building our products to achieve that. We're there now, and we've started speaking to some investors."
The market and competition
The talent upskilling landscape for business talent is quite interesting. In 2022, Fortune reported that the global upskilling industry has a market size of $370 billion.
While there are a few companies focused on upskilling non-technical talent, a cursory glance reveals they're not as ubiquitous as technical talent counterparts, and some that exist do not operate as startups in the traditional sense.
One such model is the Africa Leadership Group, the body behind platforms like ALX, a career accelerator for young professionals. Another body in the group, the African Leadership Academy, identifies youth and develops their leadership and entrepreneurial skills in a two-year diploma programme.
However, the ALA costs $30,000 (₦14 million), while Revwit's three-month programme costs $202 (₦94,000). Revwit also has a pay-as-you-go option of $75 (₦35,000) per month. Other business-focused programmes like MEST Africa seem to be targeted at founders.
Ossai, however, believes the real competition is on the talent side. Getting them to see sales, marketing, and customer success as attractive options compared to sexy roles like software engineering, Product Design or product management.
"We laser-focused on this niche because that's where we've seen some of the biggest neglect. We have ALX that's more focused on technical roles. AltSchool does software engineering and product as well. We even have some other players that are focused on just sales."
For Ossai, if the talent generates revenue for an organisation, then Revwit will be building talent to help startups achieve just that.
"Being fully tech-enabled, everything starts and ends on our platform. So it gives us a crucial advantage in being able to scale to millions of Africans and companies globally."
Another huge differentiator is the team's experience. Ossai reveals the team members have experienced the problem from the talent and employee side.
"We know the pain points in trying to get skill sets. As managers, we understand the pain points when looking for talent to help us generate revenue. While the other guys are doing great, our unique combination of technology, our experience, and our approach to learning, will really make an impact in the African market."
Challenges and future plans
One limitation Ossai has found so far is the imbalance between the employer's budget and the expectations they have for a certain role.
"For example, a startup just raised $100k from an accelerator, and they want to hire sales and customer success talent. They want someone with seven years experience in building teams and closing deals, but they want to pay them ₦200k."
Some startups overprice talents and end up creating difficult situations for themselves. Data on salaries is hard to come by in Nigeria, and it's hard to say what price is for and what isn't. The talent upskilling market is heating up in Africa, and we have to wonder how much of that $370 billion pie can Revwit capture.
Let us know what you think.