Namaste,
How are you and how was your weekend? Trust you had fun.
Global cryptocurrency exchange, PayBito, has integrated OpenAI's ChatGPT into its crypto exchange platform to improve crypto market data analysis, future trend predictions, and identifying trading opportunities.
PayBito says it has integrated the AI service on its platform for beginners to help them understand the various aspects of crypto trading.
PayBito offers a white-label cryptocurrency exchange and payment gateway, exchange affiliates, and coin listing among its services.
Here's what I've got for you today:
Sendy terminates its on-the-ground operations in Nigeria
Twitter to share ad revenue with Blue creators
SunFi's $2.325m seed
YouTube introduces Go Live Together feature
Sendy terminates its on-the-ground operations in Nigeria
Kenyan logistics startup, Sendy, is terminating its on-the-ground operations in Nigeria to "find the right product for the market."
According to Sendy Nigeria General Manager, Daniel Edeimu, "This means that we will continue to connect sellers to logistics providers but will no longer consign their goods."
Because the company has evolved into "a fully-integrated tech solution" that connects online buyers with the appropriate logistics providers, it will no longer fulfil orders — from parcel pickup to warehousing to last-mile delivery — in Nigeria.
Evanson Biwott, Don Okoth, and Malaika Judd founded the company in 2015 to provide eCommerce, enterprise, and freight delivery services for a client list that includes Unilever, DHL, Maersk, Safaricom, and African online retailer, Jumia.
Recall that in October 2022, Sendy terminated its Supply service, laying off 10% of its staff.
Twitter to share ad revenue with Blue creators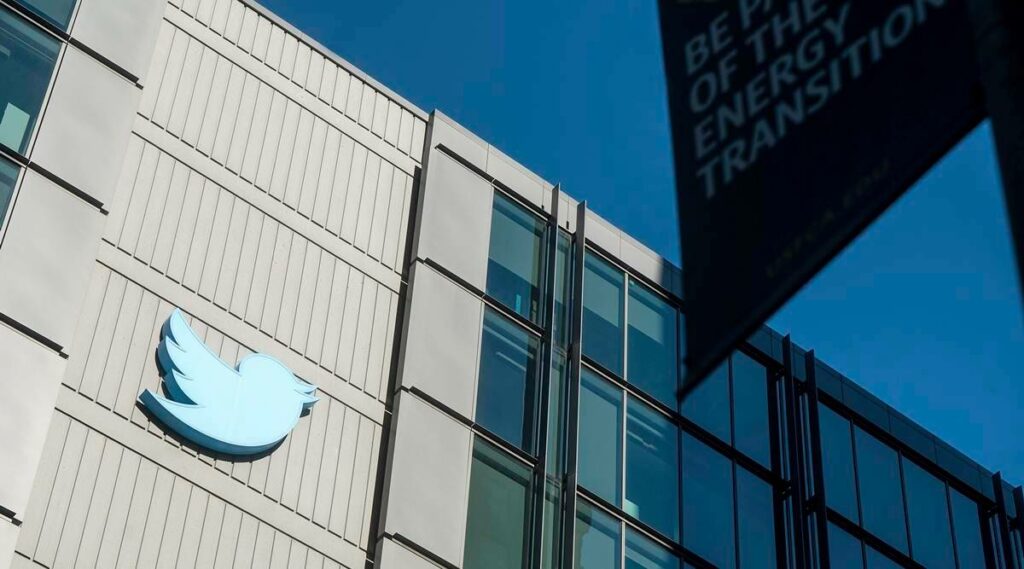 Last weekend, Elon Musk announced that Twitter would begin sharing revenue from reply-thread ads with creators who are Twitter Blue Verified subscribers.
Blue is currently $8 per month if purchased directly from the company's website or $11 monthly on Apple's App Store or Google Play. An annual subscription is $84.
The ad revenue-sharing model is less common on platforms that prioritise text over video.
However, one of the benefits of Blue is the ability to upload higher-quality and longer videos. Interestingly, the company recently added a view count to tweets.
The ad revenue-sharing model will help Twitter compete with platforms like YouTube, Instagram, and TikTok, which have systems to pay creators directly.
YouTube pays out 55% of revenue generated by on-channel ads and has recently introduced revenue sharing for YouTube Shorts. TikTok launched its ad profit-sharing programme, TikTok Pulse.
While Twitter has not revealed additional details, some users have been able to monetise the platform via the Tips and Super Follows features.
Sidebar Alert: Twitter reportedly wants businesses on the platform to pay $1,000 monthly to keep their gold checkmarks.
Remember that Musk stated that Twitter would discontinue all legacy verified check-marks within the next few months, leaving only paying individual and corporate customers with verified status.
SunFi's $2.325m seed
Nigerian cleantech startup, SunFi, has closed $2.325 million in seed funding to grow its operations and improve its capabilities to recommend the best systems at the lowest cost to customers.
Factor[e] Ventures and SCM Capital Asset Management co-led the round, while Voltron Capital, Norrsken Impact Accelerator, Ventures Platform, and Sovereign Capital participated.
Launched by Rotimi Thomas (CEO), Tomiwa Igun (COO), and Olaoluwa Faniyi (CTO) in 2022, SunFi connects people and businesses interested in solar energy with payment plans that meet their needs.
The company says it has onboarded over 40 solar system vendors to its platform at various stages of vetting.
Through its partnerships with financial institutions, SunFi claims it has distributed more than $600,000 to these customers in the last year.
The company plans to improve its platform over the next 12-18 months and convert over 4,000 customers.
What's more, SunFi is in talks with commercial banks and other financing partners to raise additional third-party capital, most likely debt, to channel through the system and finance all of the energy platform's demands for 2023.
YouTube introduces Go Live Together feature
YouTube is introducing a collaboration feature, "Go Live Together", allowing two users to live stream simultaneously.
In November 2022, YouTube tested the feature, but it is more widely available across iOS and Android mobile devices.
Creators with 50 or more subscribers can invite a guest to join them on their live stream.
Users can find the feature by opening the YouTube mobile app and tapping the create (+) button at the bottom of the page.
The option "Go Live Together" will appear in the pop-up menu. If you don't have 50 or more channel subscribers, you'll need a host's invitation to stream.
If you're a guest, tap on the invite link sent by the host, choose the channel you want to join, and go live.
Currently, the feature is only available on the YouTube mobile app. Creators can, however, still schedule a co-stream via YouTube desktop, but the host and guest must connect on mobile.
YouTube recently said it's looking into adding desktop support for the feature and will provide an update in the future.
Last week on Techpoint Africa
What I'm reading and watching
Opportunities
Pitch Friday is Friday, February 10, 2023. Click this link if you want to pitch an idea or product. You can also register to attend.  
Applications for the inaugural Google for Startups Accelerator, African Women Founders Africa Program, are now open. You can apply online before February 20, 2023.
Applications are now open for NAMIP's Sustainability Challenge for Nigerian media. Winners will be awarded up to $50,000 for their project and join NAMIP's innovation and capacity building program that extends up till 2024. Apply here.
If you are a software engineer, creative designer, product manager, design researcher, or a techie looking for an internship role, please, check out this website.
Have a productive week.
Victoria Fakiya for Techpoint Africa.