On Tuesday, May 17, 2022, Nigerian eCommerce giant, Jumia released its financial report for the first quarter of 2022. 
Co-CEOs Jeremy Hodara and Sacha Poignonnec shared that orders, revenue, and gross merchandise value (GMV) saw significant growth compared to the last nine quarters. Comparing Q1 2021 with Q1 2022, orders grew from 6.6 million to 9.3 million, GMV grew from $198.9 million to $252.7 million, while revenue went from $33 million to $47.6 million.
Even with this growth, it's not all rosy for the company as earnings before interest, taxes, depreciation, and amortization (EBITDA) loss was $53 million. On a call with TechCrunch, Poignonnec shared that the company plans to keep EBITDA loss below the $70 million it recorded in Q1 2021.
Now to some good and potentially exciting developments.
JumiaPay, its fintech product, has secured a payment service solution provider (PSSP) licence, which will allow it to process payments for third-party businesses in Nigeria. This development puts it in direct competition with Paystack, Flutterwave, eTranzact, and Remita. It also provides another revenue stream when it desperately needs to increase revenues.
PSSPs usually make their money by charging a transaction fee for every transaction they facilitate, and these fees often vary depending on the transaction's value. Per the report, 34% of orders placed on Jumia were completed using JumiaPay, and with its licence, JumiaPay's numbers could significantly increase in the coming quarters.
Healthcare at the drop of a hat
Perhaps the most interesting thing about the developments shared in the report is Jumia's decision to venture into the healthcare space. Via a partnership with Consultative Group to Assist the Poor, the company is testing a service that will allow users to access doctors with a monthly subscription of $1.
Viewed in isolation, this is a great move that could see Jumia tap into its existing customer base and infrastructure. It also represents a more formidable competitor for existing healthcare startups.
The World Health Organization (WHO) recommends 1 doctor per 600 people in a country, but Nigeria has 1 doctor for 5,000 people. Furthermore, the Nigerian Medical Association reports that only 35,000 of the 72,000 registered doctors are practising in Nigeria, while the healthtech industry in Africa is projected to be worth $259 billion by 2030.
Although little detail was provided about the move, its foray into an area that is notoriously difficult in Africa and is not remotely related to its core business warrants some questions.
Existing telehealth startups in the country include CribMD, iWello, and WellaHealth. As private companies, their records are often not in the public domain, but in a 2021 interview with Techpoint Africa, iWello reported that it had 140 clients, with CribMD reportedly serving 2,800 patients as of 2021. WellaHealth's CEO also shared that the company hit 10,000 unique users in 2017, with thousands on its waitlist.
These companies are significantly less funded than Jumia, with Africa's healthcare sector raising $392 million in 2021. However, these companies have to combat low Internet penetration, dwindling household incomes, and cultural norms to get paying customers.
Additionally, Jumia has no expertise operating in the healthcare sector and would likely have to go through a learning curve for this venture to succeed. Even with the option of hiring experienced professionals, things will probably not go their way immediately.
The fragmented nature of the healthcare space is another challenge that existing players face. For example, there are only a handful of hospitals with digitised records and even fewer still that share this information. This makes it imperative that healthtech startups build solutions for this purpose.
Building partnerships for effective healthcare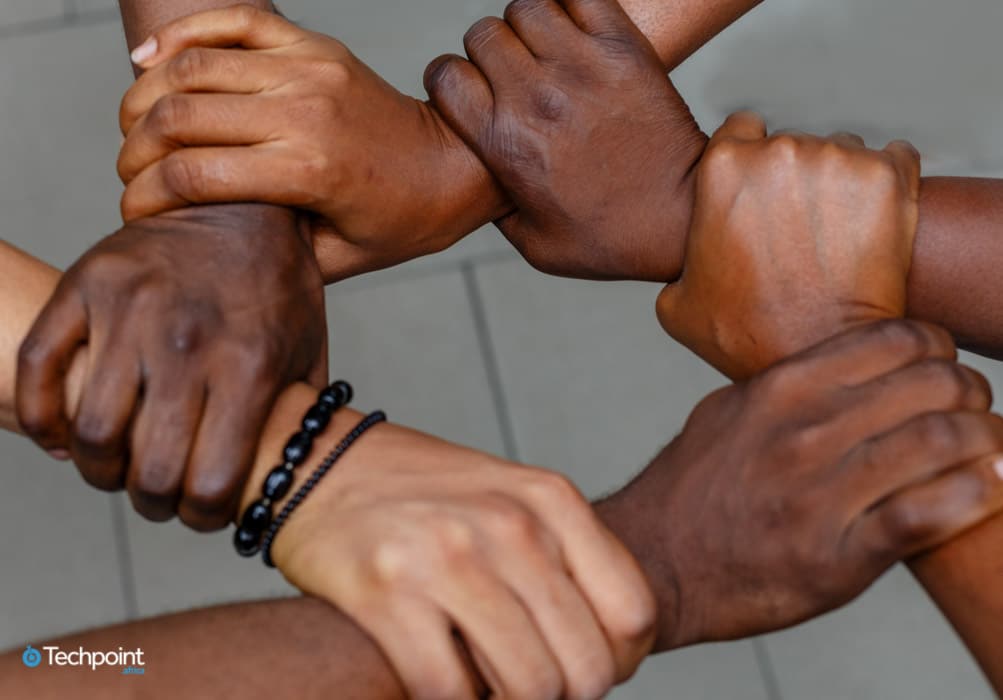 While these could pose challenges to Jumia's healthtech plans, Yomi Kazeem, Senior Consultant, Salient Advisory, believes that Jumia has what it takes to succeed, especially if it goes the partnership route.
In a chat with Techpoint Africa, he said, "Jumia can potentially build out its healthtech play through more partnerships to facilitate diagnostics. It can also partner with pharmacies, leverage its logistics network, and pair medication delivery with its telemedicine service, so patients are not only speaking to doctors remotely but also receiving needed medication seamlessly.
"This approach is important because, ultimately, providing access to consultations is only one part of healthcare. With more of these companies emerging, user acquisition becomes more competitive. In essence, third-party partnerships that facilitate access to patients on a larger scale are vital."
Unlike existing healthtech players, Jumia has an established logistics service that could help it deliver medications faster than startups that have to depend on third-party providers. While this means Jumia could potentially cut into their market, it also presents an opportunity to expand healthtech services in the country while unlocking one more revenue stream for Jumia.
Healthtech startups, for example, can provide faster and more efficient services by partnering with Jumia. Such partnerships could also expose them to Jumia's considerably larger customer base.
An example of such a partnership is Airtel Kenya's partnership with MyDawa, an online pharmacy in Kenya that allows Airtel's customers log into the MyDawa website without incurring data costs while MyDawa provides an option to pay for products with Airtel Money.
Despite being boosted by the COVID-19 pandemic, healthtech startups are still a long way from meeting Africa's healthcare needs. However, partnerships such as this could be key going forward.