Hello there,
Today's not your typical Monday. Usually, you'd be reading this while preparing for or already at work, but public holiday for the win!
How was your weekend? How's this Monday different — apart from the obvious, of course — from your usual Monday? Tell me in the comment section.
Oh, you're waiting for me to answer the questions? No! Not today. I'm not giving you any gist because you're not giving me yours.
Yeah, "it has reached like that." 😑 I thought we were in a mutual relationship. So, why are you not sharing? Trust me; I will not tell you anything about my weekend until you do. 🙄😐
I care about you, but it seems like we're not in a symbiotic relationship. Could this be parasitic? 😭😭
However, I believe you're prepared for the week. This week appears promising because it will be a wonderful week for us. Yeah, I still care.
Today, I'll be discussing:
Who will take the poison pill?
Twitter's Edit button
Safaricom's online SIM card registration portal
Rise.ng's $150K pre-seed
This year, Techpoint Africa is organising the Techpoint Africa Blockchain Summit, where you can learn the basics of Web3 and discover how to build a career in Web3 and blockchain.
The Blockchain Summit will be held on May 21, 2022, at Four Points by Sheraton, Victoria Island, Lagos. To register, please, click here.
Who will take the poison pill?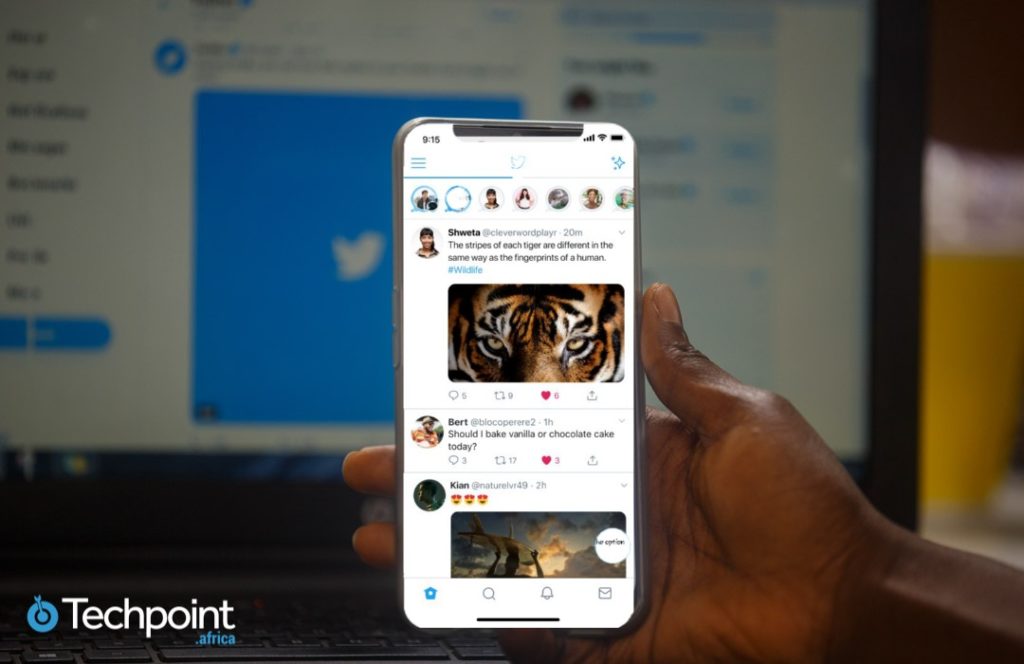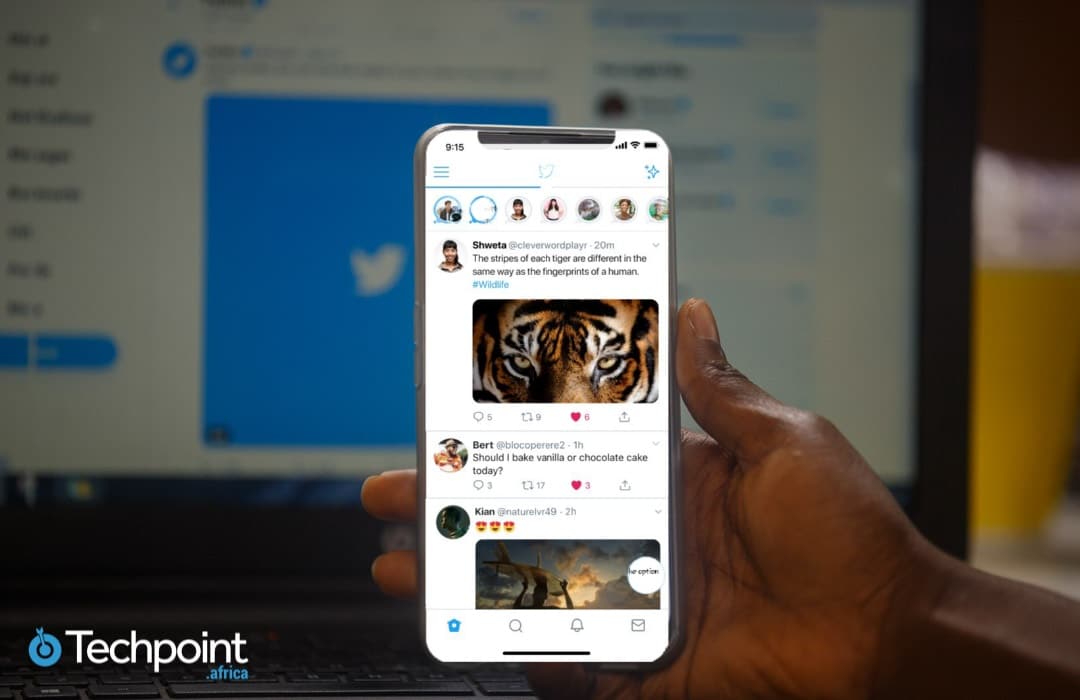 If you use Twitter, you probably know of the Twitter-Musk drama. Well, I'm here to give you the lowdown because it doesn't appear to be ending anytime soon. Let's dive in.
It all started when Elon Musk, Tesla CEO, announced the purchase of a 9.1% stake in Twitter on April 4, 2022. That news sent the company's stock price soaring.
What prompted his purchase? Musk publicly questioned Twitter's approach to free speech via a poll conducted on his Twitter account on March 25, 2022.
Following that, Twitter announced Musk would join its board of directors. In a tweet, Musk stated that he intends to collaborate with Twitter's CEO and board "to make significant improvements to Twitter in the coming months!"
Musk, however, declined the offer to join the board of directors after initially responding in the affirmative. Consequently, he updated his Securities and Exchange Commission (SEC) filing after declining a seat on Twitter's board to indicate that he would not be a passive player in the company's affairs.
He claims that his bid to buy Twitter is "best and final" and that to make the necessary changes – an edit feature, an open-source algorithm, less moderation, and a higher threshold for removing offensive tweets – Twitter must go private.
What did Twitter say? Twitter, on the other hand, regarded Elon Musk's offer to take over the company as unwelcome. Consequently, Twitter is reportedly employing the poison pill strategy, making it more difficult for Musk to acquire a significant stake in the company and avoid a hostile takeover.
What does this mean? If the Tesla CEO wants to buy Twitter, he'll have to increase his $43 billion bid.
Is the poison pill strategy similar? Yes, it is. Recall that in 2012, Carl Icahn, an American business mogul, became a major investor in Netflix after purchasing a nearly 10% stake.
Icahn informed Bloomberg that Netflix was a good candidate to sell its business to another company like Amazon or Google. In response, Netflix's board of directors implemented the poison pill strategy.
Given Musk's estimated net worth of $259 billion, it's unclear how much capital he has at his disposal. Nonetheless, he stated in a Thursday interview that he could "technically afford" to buy Twitter outright for the price he proposed.
Yet, he admitted that he is "not sure" his takeover bid for Twitter will be successful. He also said that if his offer for Twitter is rejected, he has a "Plan B" but provided no further details.
Do you see why I said this drama doesn't seem to be coming to an end anytime soon? Can he, however, afford Twitter with this poison pill strategy? And what do you think his backup plan is?
The Twitter Edit button may keep a record of previous tweets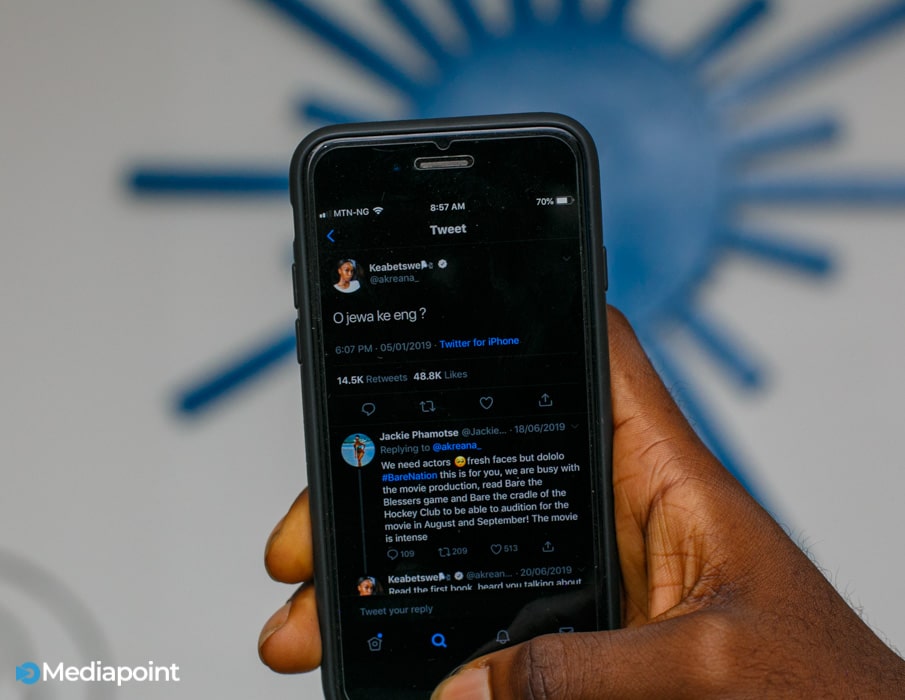 Twitter announced it was working on an edit button on April 1, 2022 — April Fool's Day. Many of us probably thought it was a joke, but I'm afraid it's not.
Why? Reverse Engineers, Nima Owji and Alessandro Pelluzi, confirmed this here and here, respectively.
They both discovered that after writing and publishing a tweet, you can click on the three dots above the post on the web and select "Edit tweet." However, for now, you can only edit the entire post, but you can't change what's already there.
What does that even mean? Jane Manchun Wong, another reverse engineer, explains in a tweet that the edit function appears to have an "immutable" quality, which means that when a tweet is edited, Twitter may create an entirely new tweet while preserving previous versions of that tweet.
To confirm this, Owji claims that users will not be able to change the audience of a tweet after it has been edited.
However, Twitter has not confirmed the existence of a tweet history tracker.
Is this feature available to all users? No, it's not. The feature will only be available to Twitter Blue subscribers.
Currently, Twitter has begun implementing the edit button on the web version, and none of the reverse engineers mentioned this feature for iOS or Android devices.
African startups that have gone through Y Combinator Accelerator Programme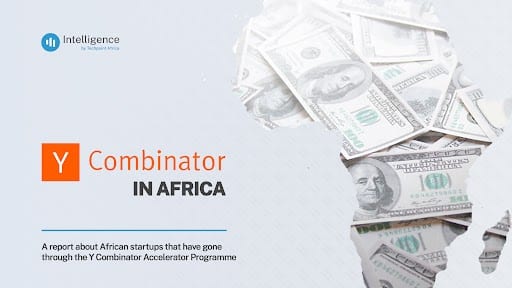 Over the years, African startups are becoming an important part of Y Combinator's (YC) accelerator programme since the first startup from the continent participated in the Winter 2009 cohort. Since then, 95 companies have participated as of the Winter 2022 launch, about half of which are financial services providers, and 51 are from Nigeria.
Techpoint Africa's data and research arm, Intelligence by Techpoint, has partnered with YC to examine the impact of the California-based startup accelerator on the continent. The report will be released soon. Get it directly in your inbox by subscribing to the Intelligence by Techpoint newsletter here.
Safaricom's online SIM card registration portal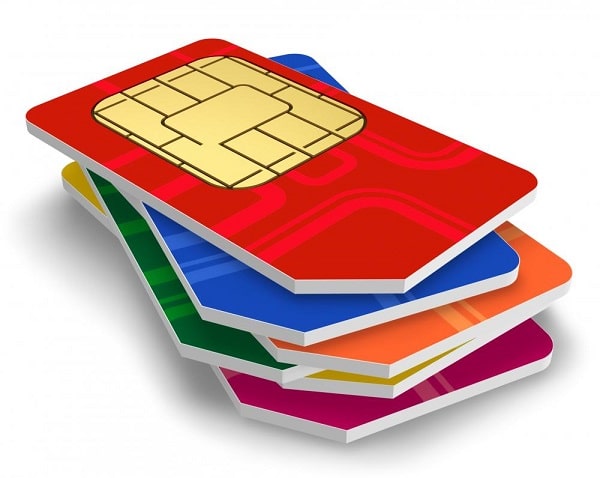 Safaricom, one of Kenya's telco operators, has provided an option for its customers to register their SIM cards online following the new SIM card registration deadline extension from April 15, 2022, to October 15, 2022.
"African governments are all the same," Ogheneruemu said when she saw the news. Well, who am I to argue?
Remember that Mrs Ursula Owusu-Ekuful, Ghana's Minister of Communications and Digitalisation, extended the deadline for re-registering SIM cards — an exercise, which began on October 1, 2021 and was scheduled to conclude on March 31, 2022 – to July 31, 2022. 
Why is Safaricom introducing the portal, though? Well, subscribers vented on social media, urging the company to follow in the footsteps of Telkom and Airtel Kenya, which had already implemented online SIM card registration.
What does this imply for its customers? It reduces the stress of waiting at telco offices for several days while trying to meet the deadline. Consequently, customers will be able to fill out their information on the new portal without having to visit the stores.
Also, customers need their smartphones to update their SIM card information and upload their passport photographs to the system.
As of September 2021, the penetration levels of feature phones and smartphones were reportedly 67.9% and 53.4%, respectively, implying that half the Kenyan own a smartphone. 
So, how do you register? After clicking this link, enter your phone number to receive an SMS with a one-time passcode. Upload both the front and back of your ID, and then press the "Send" button.
Is that all? Yes! After completing this process, you will be notified that your registration was successful.
Rise.ng's $150K pre-seed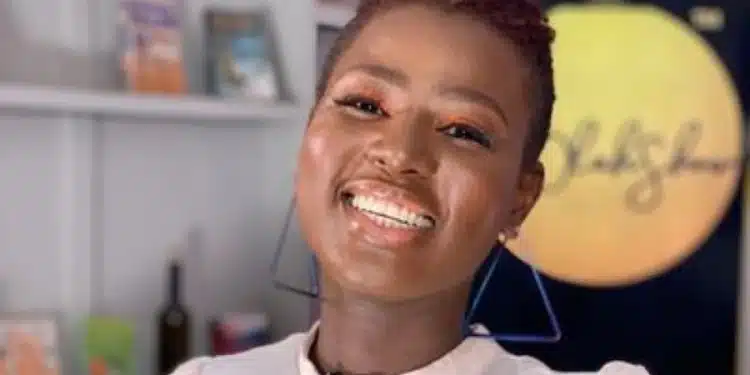 Rise.ng, a Nigerian startup, has secured a $150,000 pre-seed round as it prepares to launch its business operations in the country.
Founded in 2019 by Olawunmi Oyedeji, the startup was inspired by 'Try My Job' — a reality TV show where influential people swap jobs with their fans for a day and SMEs are given a platform to showcase their products and services.
The startup claims it takes advantage of this to provide the best selection of artisans and vendors for anyone's day-to-day needs.
Essentially, it provides artisans/vendors who use its platform with access to a dashboard that allows them to advertise and promote their services or products with a safe finance setup that makes their payment seamless and secure. In turn, the customer benefits from working with a vendor/artisan who has been verified and has insurance cover in case of an unforeseen event.
According to the company, it plans to revolutionise service delivery by focusing on low-income earners, specifically artisans and vendors who lack access to digital/online visibility. This will help it grow its customer base as it claims to be the starting search point for such services.
Everything in African tech last week
Can embedded finance drive financial inclusion in Nigeria?
Analysing 2 major allegations against Olugbenga Agboola
An insight into how Katapult VC invests in African startups
How Microsoft's Adora Nwodo is living the software engineering dream she had as a 6-year-old
Here's the low-down on all that happened at April's Pitch Friday
MTN receives final PSB approval to kick-start an exciting era for Nigerian fintech
The science behind NFTs: How viral coffin dance meme sold for over $1m
Don't wait for ASUU; here are 7 marketable skills you can learn in 30 days
Web3: Engineering tomorrow's Internet at the Techpoint Africa Blockchain Summit
What I'm reading and watching
Opportunities
Have a great week!
Victoria Fakiya for Techpoint Africa.