Last month, we revived Techpoint Pitch Friday, a monthly event where existing and aspiring entrepreneurs can pitch their ideas and startups while getting feedback from the audience.
On Friday, April 8, 2022, we hosted the April edition with two startups pitching their products and getting grilled on the specifics of their business. We were scheduled to start at 5 p.m., but then man proposes, Lagos traffic disposes.
We eventually started at 5:30 p.m. with Victor Momoh, Co-founder and CTO, pitching Credit Sense, a fintech startup.
Credit Sense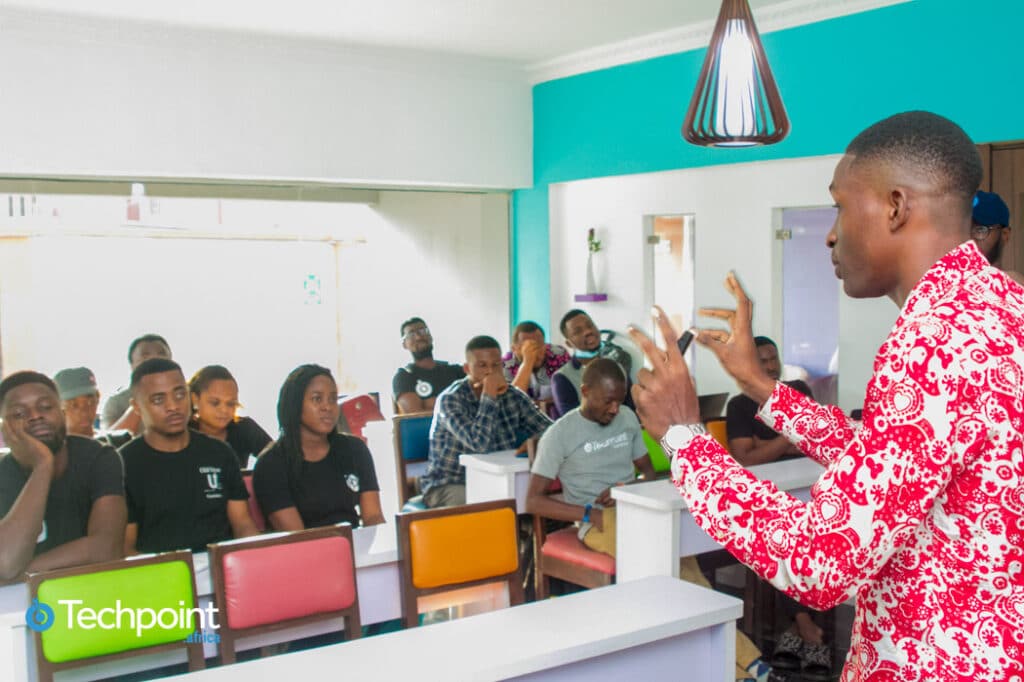 According to Momoh, Credit Sense plans to tap into Nigeria's huge remittance market by providing financial services for Nigerians who receive money from outside the country but have no bank accounts. The startup plans to use blockchain technology and cards to facilitate financial transactions beginning with withdrawals.
The audience had questions about the viability of using blockchain technology to serve a market that cannot even afford smartphones. There were also questions about its business model and the cost of acquiring customers. Some members of the audience also had suggestions for how to improve the product.
Afiari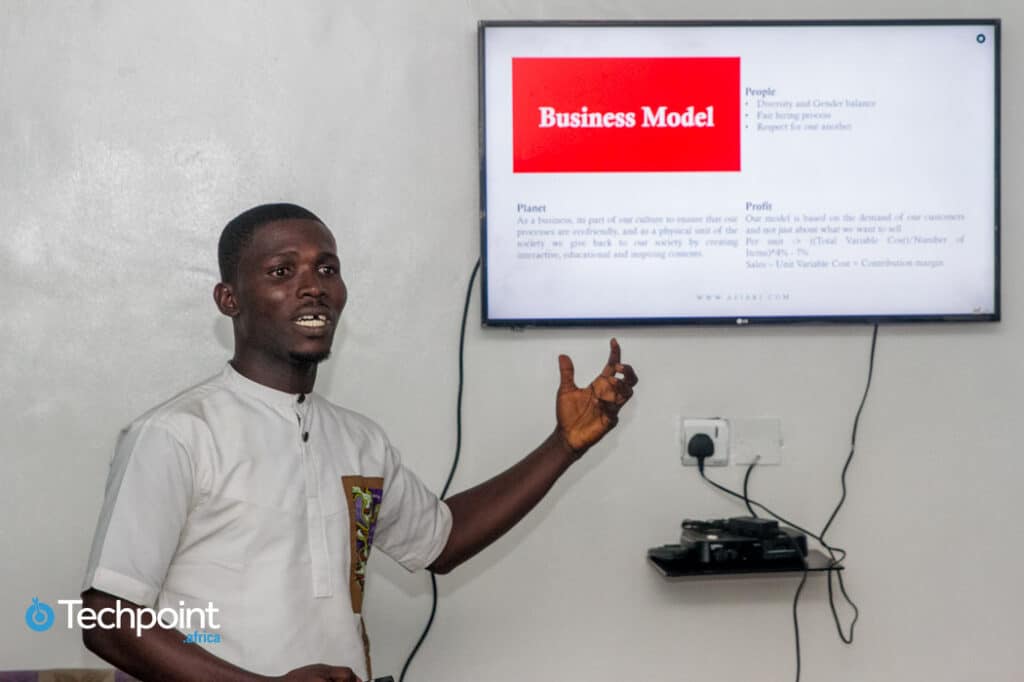 After Momoh was done with his pitch, Chigozie Njoku stepped up to pitch Afiari, an eCommerce startup that helps customers buy foodstuff from major markets close to the customer.
Co-founded by Njoku and George Ebisike, Afiari intends to formally launch its services in April 2022. In addition to buying from major markets close to the customer, Afiari plans to offer 24-hour delivery and use artificial intelligence to predict customer demands.
At the end of the presentations, we announced plans to form a Pitch Friday Club to offer participants more value beyond exchanging ideas. We're collating responses from participants, and you can have your say by filling out this form. Participants also had a few minutes to interact with each other. The next edition of Techpoint Pitch Friday will be held on Friday, May 13, 2022. You can register to pitch your startup here, and if you'd rather be part of the audience, we've got you covered. Register here.