Last week was business as usual on the African tech funding scene, with Kenya-based fintech, M-KOPA announcing the largest raise of the week – $75 million. But it wasn't all a bed of roses; San Francisco-based digital bank for startups, Mercury, blocked the accounts of some African startups linked to it.
Elsewhere, the barrage of sanctions and restrictions – cough cough cancel culture – continued against Russia as the Ukraine-Russia tensions enter its third week on March 10, 2022. If you ask me, all of that changes nothing. But then, nobody asked me.
Meanwhile, here's what we are discussing today:
Tech Hive Advisory's State of Tech Policy in Nigeria 2022 report, and
The clause you've not been paying attention to in your employee contract
A snail-paced legislature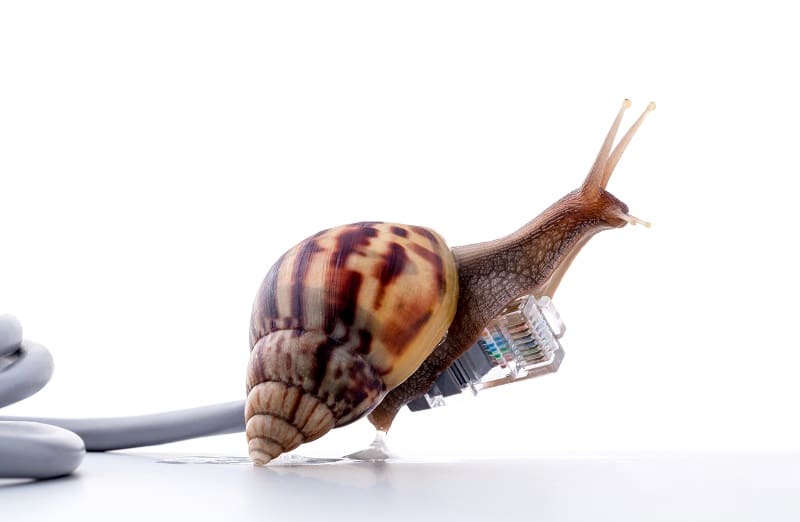 If you've followed the Nigeria tech scene for long enough, you'd have noticed one fact: policies and regulations are often received with varying reactions.
Sometimes, these reactions are pretty negative, as we saw when the Lagos State government banned Okadas or when the Central Bank of Nigeria ordered banks to close accounts of people trading in cryptocurrencies and stop facilitating such transactions.
However, some of these policies have created some ripple effects like this and this.
In 2021, we also saw microblogging platform, Twitter banned, ushering in a VPN-filled period and speculation on whether the heavily criticised Social Media Bill would get reintroduced. Although the ban was eventually lifted, as a Twitter poll conducted by Techpoint Africa suggests, Nigerians consider a similar occurrence highly likely.
Sometimes, these policies receive flack where there might be no need, as we saw with CBN's new licensing requirements for Payment Service Providers in May 2021.
One thing is sure; there's quite a lot to unpack in the governance and policy aisle of the Nigeria tech scene.
Last week, technology policy and advisory and research firm, Tech Hive Advisory, in partnership with Ikigai innovation Initiative, a tech policy-focused NGO, released the State of Tech Policy in Nigeria 2022.
The report covers events from the first quarter of 2020 to the fourth quarter of 2021, focusing on cybersecurity, data protection, consumer protection, among others, including predictions, recommendations, and stakeholder insights.
Interestingly, the report reveals that about 54% of bills mentioned are yet to pass the First Reading before the legislature, a testament to the notoriously slow legislative process of the National Assembly.
For context, the Nigeria Data Protection Regulation was released in 2019, and a Data Protection Bill was proposed in 2020. Nothing much has been heard since a stakeholder session held in September 2020.
Although an argument could be made that good laws require meticulous attention to detail, the delay the process causes might not always be a good trade-off.
Did you read your employee contract?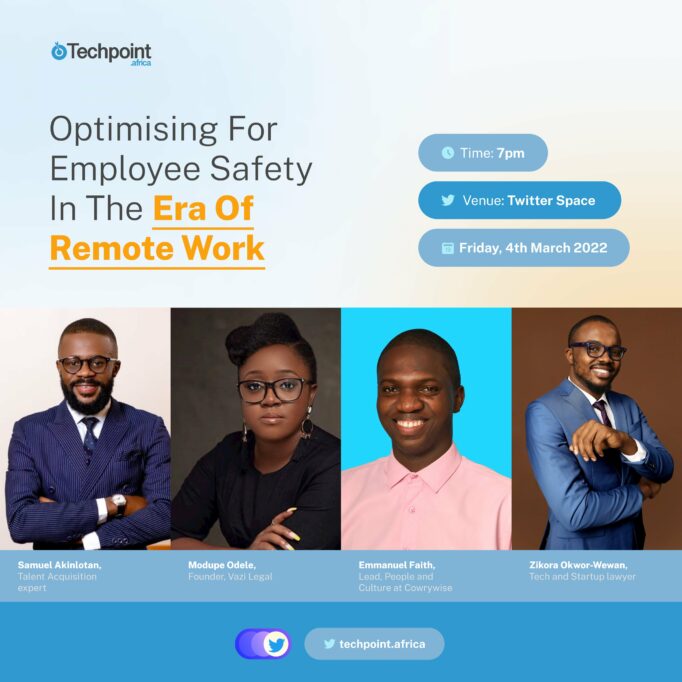 Did you know that signing job contracts – or any agreement, really – where the dispute resolution clause only creates room for arbitration is a bad idea? Well, it is; you might want to look at the agreements you signed for your current job. This is not a drill!
Unfortunately, if you've already put pen to paper and signed on the dotted line – well, we all sign these days virtually – then there might not be so much hope for you. But don't take my word for it; please, consult a lawyer.
This and many more were some of the nuggets dropped during Techpoint's Twitter Spaces, titled, "Optimising for employee safety in the era of remote work", held on Friday, March 4, 2022.
We had talent acquisition expert, Samuel Akinlotan; Founder, Vazi Legal, Modupe Odele; Cowrywise Lead, People and Culture, Emmanuel Faith; and Tech and Startup Lawyer, Zikora Okwor-Wewan, lead an insightful discussion on the different aspects of employee safety.
If you couldn't attend, we have recordings – thanks to Internet connectivity issues – of the discussion here and here.
You can also watch out for future Twitter Spaces in the coming weeks. You can follow us on Twitter and turn on your notifications to be among the first to know.
Some of last week's stories on Techpoint Africa
What I'm listening to and reading
Opportunities
Have a great week.