The Nigerian tech startup space, particularly fintech, was rocked last week following a statement by the Central Bank of Nigeria (CBN) on cryptocurrency.
The regulator ordered banks to close accounts associated with cryptocurrencies and stop similar future transactions. Although this is equivalent to making any money other than fiat illegal, there isn't an outright order prohibiting cryptocurrency trading in the country.
Despite the shocking news, stakeholders' adherence was immediate as banks notified their customers that they had severed ties with crypto platforms. On the other hand, Crypto platforms sent notifications that they would no longer receive deposits or allow withdrawals in naira.
Meanwhile, since they cannot reach a compromise with the regulator, all that's left is to find a way to game the system.
Responding to the outcry that followed the restriction, the CBN referred to a circular served in 2017, stating that it isn't a new rule. The regulator also added other debatable reasons, one of which was benchmarking a communist economy like China.
The said circular only addressed the risk financial institutions open themselves up to by supporting transactions related to digital currencies; all the more reason outright prohibition came as a shock.
Ranking high in the world for cryptocurrency transactions, Nigeria's teeming youth will feel the effects of this ban more than any other age group.
As at press time, some personal and company bank accounts were closed based on the CBN's directives. We can confirm this has happened to cryptotraders holding accounts in Guaranty Trust Bank (GTB) and Access Bank.
A GTB customer explains to Techpoint Africa how he's been restricted from carrying out any transaction on his bank's mobile app. After registering his complaint, he was told to write a letter of account closure using the following format:
"Kindly take this as an instruction to close my account. This has become unavoidable due to government regulations. I would appreciate if this is treated with utmost urgency."
Many cryptotraders who have accounts with these banks have begun to panic. Stating that he is not sure of the fate of his other accounts, another trader discloses in frustration that he had to move funds from his Access Bank account into another account, while he considers his options.
It is important to note that these accounts were used for trading cryptocurrency before CBN's prohibition. This move appears drastic, giving the fact that the affected persons haven't broken any law.
When crypto wasn't frowned upon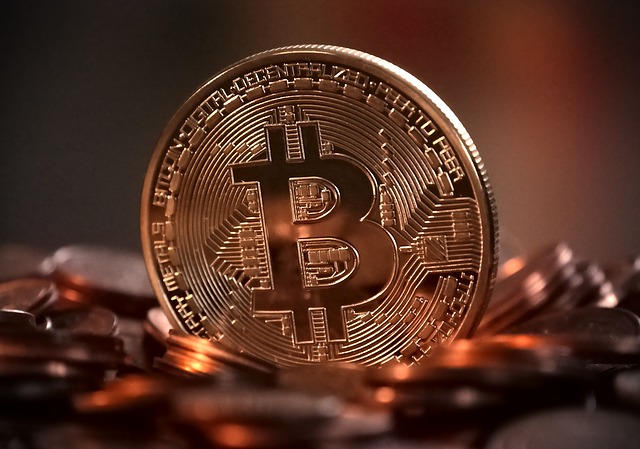 Nigeria has proven to be a hotspot for cryptocurrency. And apart from available statistics, the validation that came in 2020 alone was enough proof. The reasons are apparent: tech adoption, predominant young population, high inflation rates, volatile fiat currency, and an underperforming banking sector.
During the #EndSARS movement, over $80,000 was contributed in Bitcoin after non-profit activist group, Feminist Coalition's account for voluntary donations was blocked.
According to a Quartz report, Nigeria accounts for 25% of the customer base of Paxful—a global P2P crypto platform—and has traded over $566 million in 2020. Local crypto exchange platform numbers also tell the story of a huge adoption.
In September 2020, the Securities and Exchange Commission (SEC) presented rules to regulate Virtual Financial Assets, especially cryptocurrencies. The government seemed to have finally bought into the idea.
What cryptotraders think
CBN's move is puzzling, especially considering that cryptocurrency is gaining mass adoption and platforms exist to check fraud when using the digital currencies.
As a Techpoint Africa survey shows, 24 of 26 respondents became cryptotraders between 2017 and 2020; 60% of this figure falls between 2019 and 2020.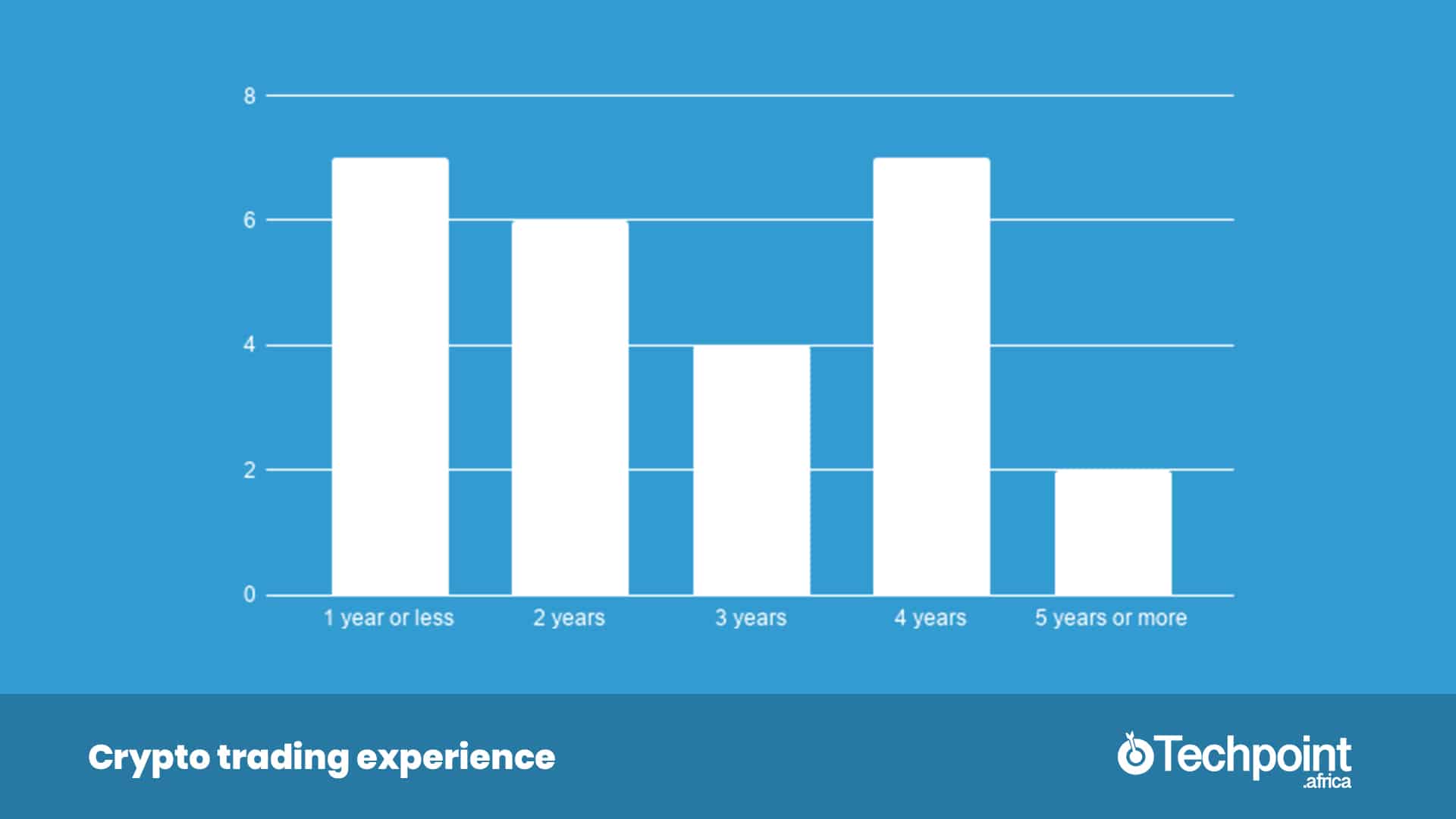 If you recall, this was a period of crypto mass adoption in Nigeria, and it was most likely when people developed an interest in cryptocurrencies.
However, irrespective of trading experience, very few respondents considered giving up on the trade to explore other financial markets.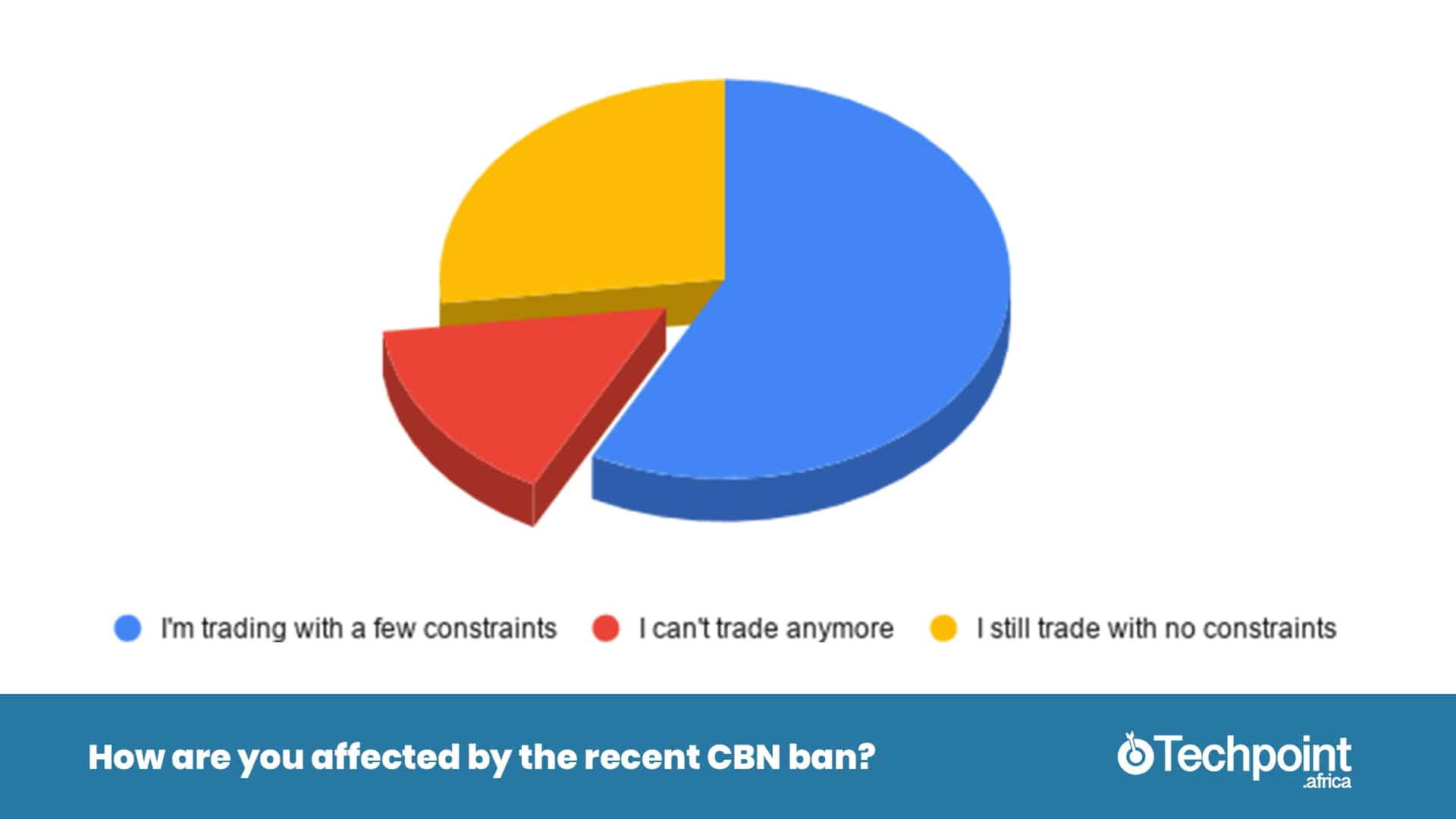 Traders' confidence seemed to increase with their experience.
An anonymous respondent who does mostly informal P2P transactions says, "I am not bothered by this. Before now, I haven't given my bank the idea that I trade crypto."
He adds that "taking more caution in descriptions/narrations during payment" is how he has successfully traded for five years and how he will handle the ban.
By the way, the peer-to-peer (P2P) mode of operation allows users to connect to trade via various channels. In return for Bitcoin or other cryptocurrencies, a buyer either does a bank transfer or pays a seller with cash.
Informally, it can be done via Nairaland, WhatsApp, and Telegram. There are formal channels like Binance and Paxful that are safer because payment is escrowed until the transaction has been completed.
Sadly, this option isn't available on many Nigerian platforms.
Going by the number of people using exchange platforms and their reasons, everything is pointing to how much people value safety and ease while trading. However, it is unclear to what length they will go to keep trading.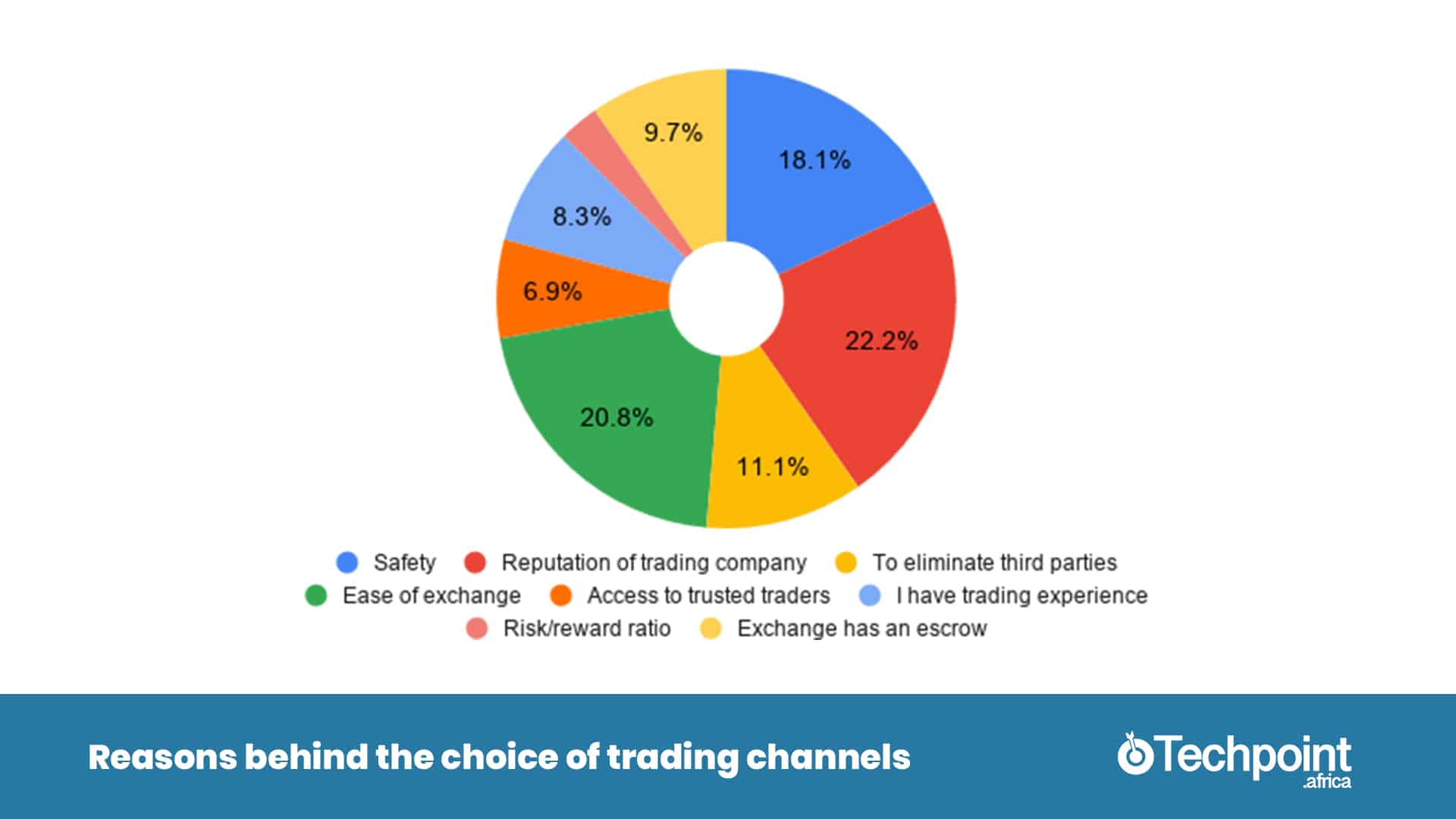 Of course, they either move to secure platforms that support P2P or move to decentralised (informal) channels that neither guarantee safety nor ease of trading.
There will undoubtedly be more covert transactions taking place in a once-transparent space, leading to a higher risk of falling victim to fraud, the very situation the government claims to be addressing.
Is there still hope?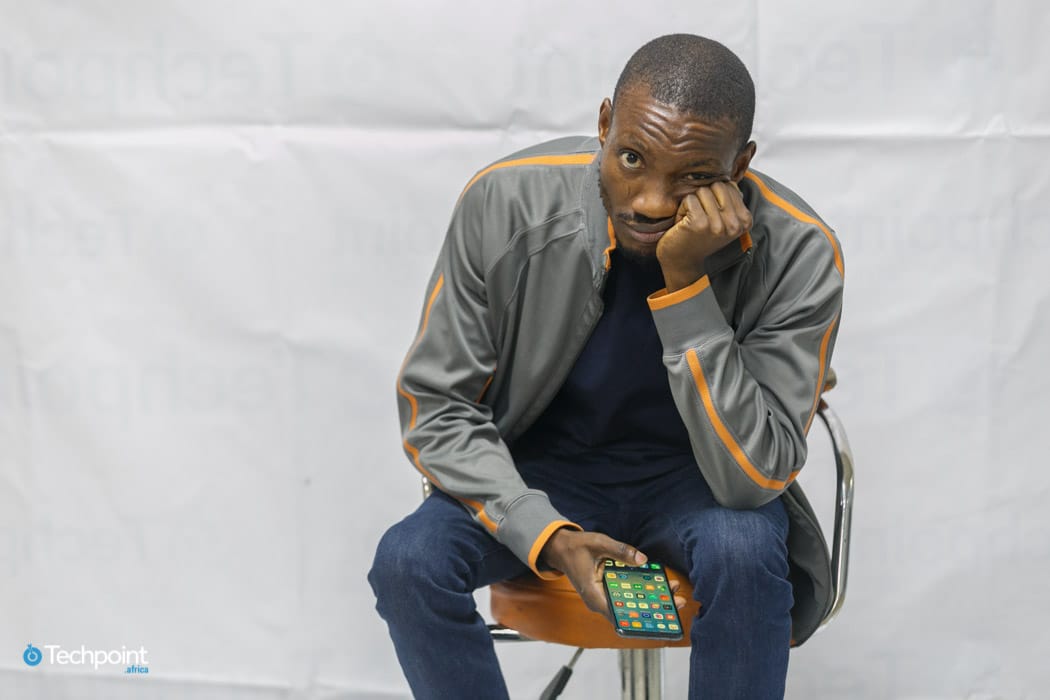 Though some responses were more optimistic than others, the consensus among respondents was "adaptation."
One respondent believes that "there will be a positive outcome from the ban as you know Nigerians youths aren't lazy and are very innovative. We would always find a way out of every problem."
A few respondents think that CBN's action will get more people to know about cryptocurrency, thus driving mass adoption. But the downside is that new entrants might be exposed to scams as they would be forced to use black market P2P channels.
To the sceptics, this is similar to the Okada ban situation. This group acknowledges that local fintech platforms would be significantly affected. And by the time the government eases up on these companies, people would have moved on to using foreign wallets or gone clandestine.
Adaptation would see these crypto exchange platforms include decentralised options that give room to P2P transactions while guaranteeing safety.
As long as there's no outright ban on trading cryptocurrency yet, new and existing crypto tech startups would tailor their solutions to taking advantage of P2P. And hopefully, this period of crypto aversion will pass, paving the way for more innovation.