I thought Kepa Arrizabalaga, Chelsea's goalkeeper's goal kick disguised as a penalty kick on Sunday, was the end of the North London club's woes. But, there was still more to come.
After losing the Carabao Cup to Liverpool in a dramatic penalty shootout, Chelsea is feeling the heat from the ongoing war between Russia and Ukraine. The club's Russian owner, Roman Abramovich, has come under scrutiny and has already been sanctioned by the British government. 
Following the sanction, he announced yesterday, Wednesday, March 2, 2022, that he is selling the club. Several persons appear to have thrown their hats in the ring, including former UFC Champion, Connor McGregor.
Today, I'm discussing:
Mercury's restriction of African startups
Fiverr as a logistics company
Paying small small with CDcare
Mercury restricts accounts of African startups
On Monday, March 1, 2022, San Francisco-based digital bank for startups, Mercury, blocked the accounts of some African startups linked to it. According to TechCrunch, the number of startups affected is unknown, but they include well recognised Y Combinator startups.
Why? The bank did not give clear reasons for the decision, nor did it send warning notices to the startups. However, the CEO, Immad Akhund, told TechCabal that the bank was acting in compliance with internal procedures. And it is working to resolve the issue quickly, seeing as it has adversely affected its customers.
Why do African startups need Mercury? Brass CEO, Sola Akindolu's tweet gives a clue. He says, "African startups are US companies because it's the top way to raise money or access most things. Many investors will never touch a non-US company."
According to Akindolu, being incorporated in the US makes it easier for African startups to raise money. And Mercury makes it possible for them to open a US bank account without actually being in the US.
African tech stakeholders have taken to Twitter to express their dissatisfaction with the bank's actions, citing the implications it has had on African businesses, especially at month-end when they have significant financial obligations.
Twitterer, D.Barry, likened Mercury's actions to US fintechs, PayPal and Coinbase's treatment of Africans — blocking their accounts without giving adequate notice or reason.
Way out? Sadly, as long as African startups require funding from foreign investors, they might still need to use banks like Mercury. Currently, the US-based fintech, holds 4 billion in customer deposits for its 40,000+ businesses in over 200 countries.
Fiverr, but for logistics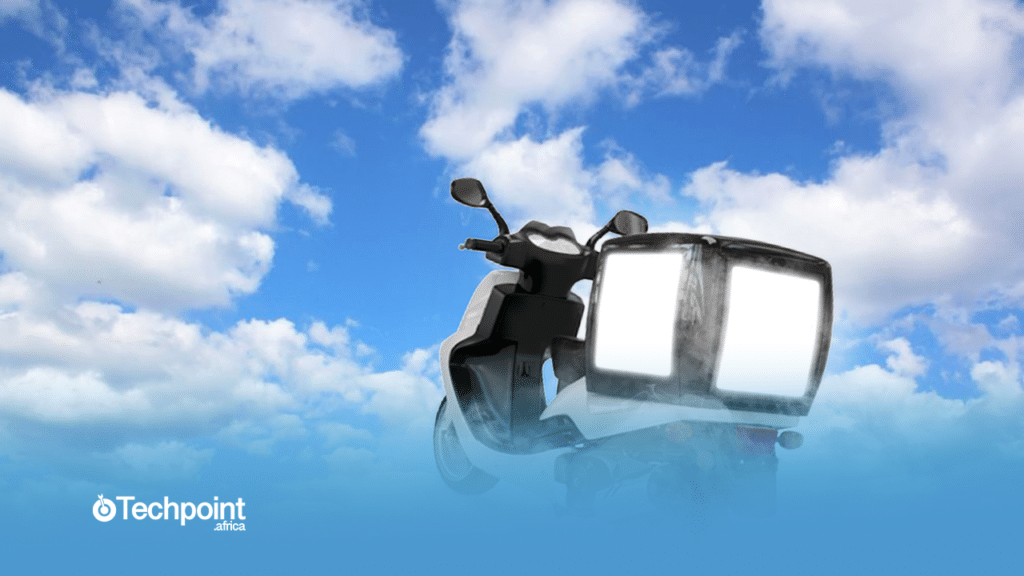 Someone once said the best liars in the world are lawyers and dispatch riders. And if you've ever had a delivery hiccup like Chimgozirim, who ordered a ₦5,000 ($12) burger but never got it — or his money — you will be inclined to agree.
But, as much as Chimgozirim loathes dispatch riders, he always — very reluctantly — resists the urge to resort to violence. He still wants his burger, after all.
Interestingly, Babajide Padonu, Kolawole Roberts, and Oluwasegun Aderibigbe have come up with a solution called Flashbike, that could make the dispatch rider problem a thing of the past.
The three co-founders got the idea after venting about the pains they experienced when receiving and sending deliveries.
Their solution? Use the Fiverr model to solve the challenges that come with last-mile delivery. They created a platform that aggregates dispatch riders, enables tracking, and works as quickly as a ride-hailing business.
But how well does this model work? Well, Ogheneruemu had a chat with the founders, and they explained in detail how they merged the Fiverr model with last-mile delivery services.
Please read it here: How logistics startup, Flashbike is using the Fiverr model to provide instant pick-up services
Buy small small with CDcare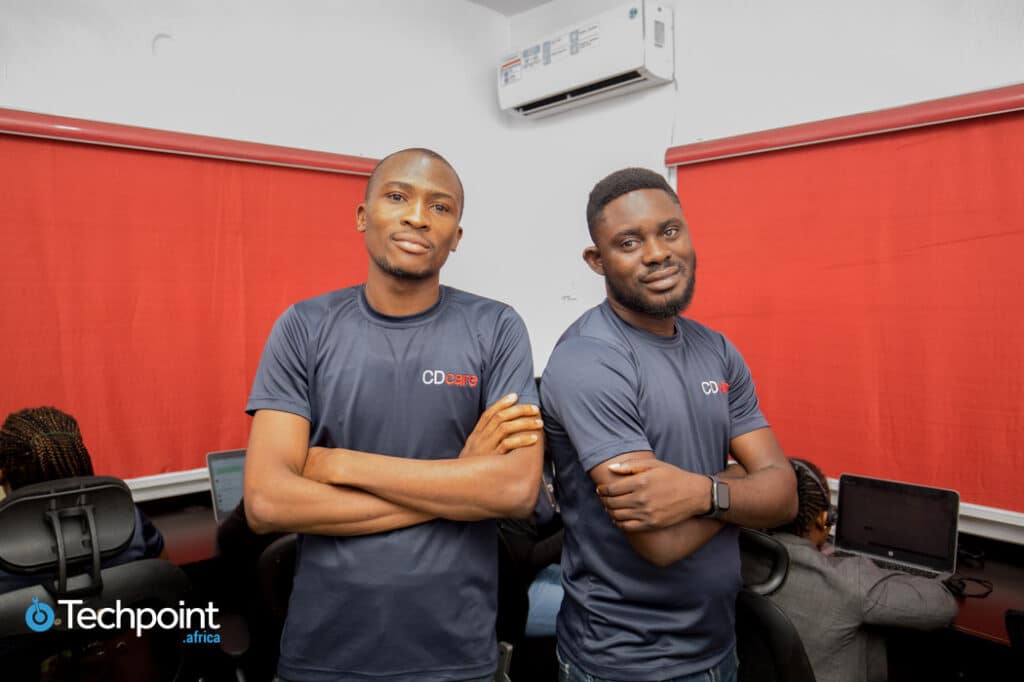 After his mother saved for eight months to buy him his first laptop, Oluwatobi Odukoya got the idea to build CDcare, an online marketplace that lets users shop for gadgets and pay in instalments with no interest.
His mother wasn't the only example that convinced Odukoya that Nigeria's credit culture was shaky or practically non-existent. While he studied at Obafemi Awolowo University, Ile-Ife, Osun State, he noticed many parents and students had to save up for months or even years to buy what they needed.
Odukoya didn't wait to leave school before building a solution. Several stints in school morphed into what is CDcare today.
This unusual entrepreneurial journey was beautifully documented by Joy Matthew. Please read it here: CDcare's buy and "pay small small" model wants to fix Nigeria's shaky credit culture
What I'm listening to and watching
I've been listening to this lofi hip hop radio to stay relaxed. Watch it here.
How To Make Passive Income In A Crash. Watch
Opportunities
Identitypass is hiring. Check out available roles
Some entry level data scientist roles. As found on Twitter
OnePipe launches a writing challenge for Nigerian journalists. Three writers to win 1 million naira each. Apply here.
Pitch Friday is back! Do you have a great startup worth investing in? Why not register for the upcoming Pitch Friday session here
Kuda needs a product owner — Crypto. Feel you're a great fit, apply here
UN Women plans to select 60 trainees from 10 African countries for coding courses. Find the requirements and how to apply here
Wella Health is creating a training and internship program for software engineering and design talents. Send an email to school@wellahealth.com to join.
TeamApt has several job openings. Want in?
TradeRepublic is looking to hire 250 into several roles. See where you fit in here
Paystack is hiring. Want to try out?
Applications are open for the Middle East, Turkey, and Africa GNI Innovation Challenge. Learn more about the challenge and how to apply here.
eHealth Africa is hiring a Field Monitor. Apply here
Have a bubbly day!

Bolu Abiodun
He's a geek, a sucker for Blockchain and an all-round tech lover.
---
Are you in tech and you are looking at getting a foreign remote job or you want to move abroad? Fill this form and you will get the BEST resources to help you get that high paying remote job as well as japa easily! WAGMI!