MTN has joined the league of companies such as Google, Microsoft, and Shopify betting big on the metaverse with the purchase of 144 plots of land in South Africa's first metaverse, Africarare. The land is situated in Ubuntuland, a virtual land modelled after the African landscape in Africarare.
Africarare was launched in October 2021 to bring African creativity to the metaverse. The launch featured the works of South African contemporary artist Norman Catherine as non-fungible tokens (NFTs) in the Milla Gallery located in Ubuntuland. The NFTs sold out shortly after the launch, fetching $53,000.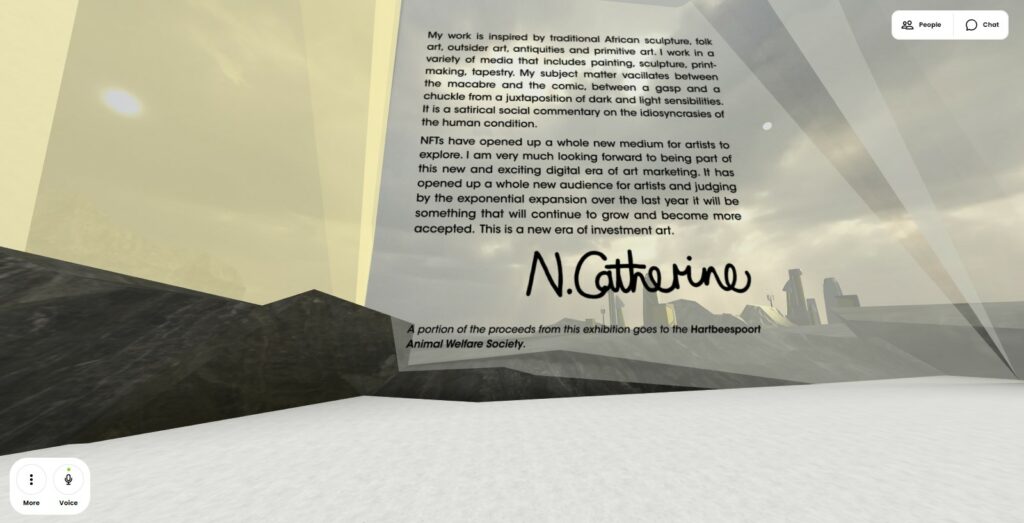 MTN's move into the metaverse could be another phase in its tech makeover. The telco rebranded by changing its logo from the popular white MTN text in a blue oval-shaped rim to simple black text in a black-rimmed oval.
MTN Group Chief Sustainability and Corporate Affairs Officer, Nompilo Morafo, said the rebranding is "aligned to our evolution from a telecommunications company to a technology company."
What's the metaverse?
There are over 200,000 plots of land in Ethereum-powered Ubuntuland positioned and priced based on a tiered value system.
South African entrepreneur Mic Mann who co-founded the metaverse, told Newzroom Afrika — a South African 24-hour digital satellite television news channel — that he and his team had been working on the metaverse for six months before it launched.
"We've seen such an immense amount of growth within the NFT marketplace and metaverses across the USA, Asia, and Europe. But there hasn't been much coming out of Africa, and we feel this is a great opportunity for Africa to take part in this new world."
He likened the metaverse to a video game, saying gamers have been exploring the metaverse even before it became a buzzword.
"They socialise with their friends by buying virtual goods and virtual assets in games like Minecraft."
However, the metaverse has changed significantly; it is now blockchain and crypto-enabled, making it possible to bring virtual assets into the real world.
This is how Ubuntuland works. Its metaverse token, $UBUNTU, can be used to purchase land and art and rent out rooms for meetings. Another South African advertising agency — M&C Saatchi Abel — purchased land on Ubuntuland. And according to TECHCENTRAL, the agency opened an office in the metaverse to collaborate with global partners.
With virtual meetings and art and fashion shows taking place in Ubuntuland, one wonders why Africa's largest telecom company is entering the space.
How does this amplify the experience of MTN customers?
In a press release on the company's website, MTN's Group Executive for Marketing, Bernice Samuels, said the move was also part of its Ambition 2025 based on "leveraging trends that amplify consumer's digital experiences and engagement."
Though the metaverse is a buzzword often thrown around on the Internet, it's still very new in many parts of the world.
Facebook's Vice President for Africa, Derya Matras, told Forbes Africa that while the metaverse could unlock massive economic opportunities for the continent, the connectivity isn't there yet.
"Obviously, the metaverse is not there yet, and it's going to take a good ten years to build it all together as an industry," she said.
So, what's the end-game?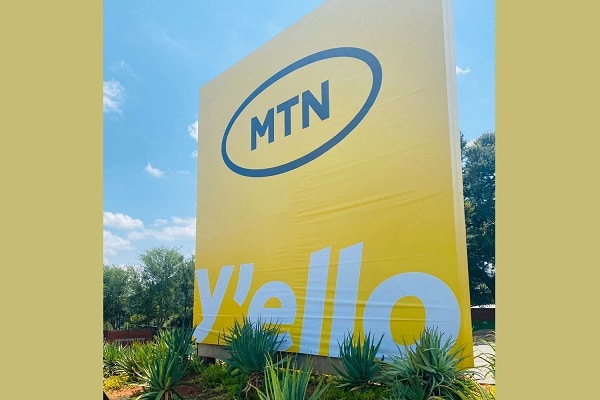 Why is MTN entering the metaverse if it isn't going mainstream soon? The telecom giant's rebrand will be more than what it wears and more about what it does to complete its transition from telco to tech.
While the metaverse has become a popular word on the Internet, it will take well over a decade before it becomes mainstream. It is then interesting to wonder why MTN has chosen to enter the metaverse as part of its tech rebrand strategy.
MTN has already established its dominance as a telecommunication behemoth, and its recent move suggests that the company is looking to shed its telco skin and begin to flex its fintech muscles.
Some of the most prominent fintech startups on the continent, such as Flutterwave, Chipper Cash and Paystack, have a brand positioning that screams tech; with the amount of success recorded by these companies, it is safe to say that positioning has its perks.
In November last year, MTN revealed that it had gotten approval in principle to operate payment service banks (PSBs) in one of Africa's largest economies, Nigeria.
According to Emmanuel Paul, Senior Reporter, Techpoint Africa, the move into the metaverse could be "a strategic manoeuvre that has nothing to do with the metaverse," but more to do with remaining in customers' minds.