Hi there,
This Saturday was Techpoint Build 2021, and it was the thing!!!!! From the Speaker line-up, which in our Chief Servant, Múyìwá Mátùlúkò words, was "mad!!!" to the different sessions on the next frontier in healthtech, fintech, edtech, and fintech to the massive turnout. I'm not sure I've seen that many people at an event — granted, I'm a homebody, but still.
In this newsletter, I will be doing a quick recap for those who — unfortunately — missed it. I'm nice that way.
Some Techpoint Build 2021 nuggets for you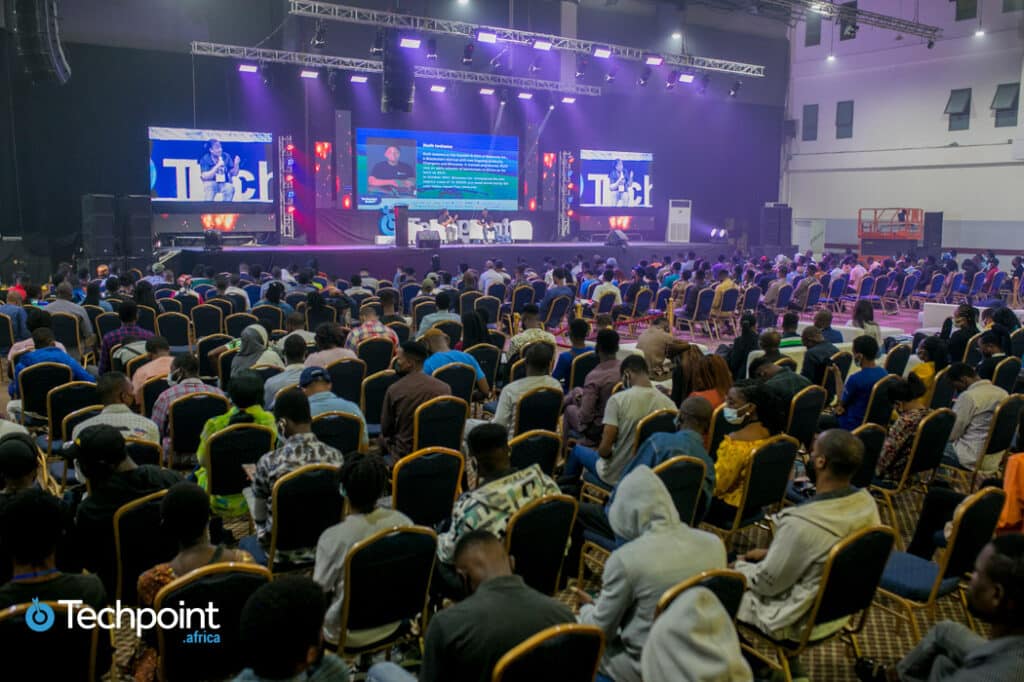 Let's begin with the keynote speaker: This year's keynote speaker for Techpoint Build was Adia Sowho, MTN Nigeria's CMO. The theme for this event was "The next frontier", and while she touched on several things, she said something that caused my data privacy-o-meter to hit the roof.
"We tend to import philosophies into the products we build in Africa even though we're behind in many things. For instance, data privacy. Create data that not only supports your decision making but also of those around you." Something to chew on, I'll say.
What COVID-19 can do does not exist: It's not what you are thinking; this is a good thing. During Emmanuel Paul's session with Ifeanyi Duru, VP at Monnify, the evolution of the digital payment sector was on the front burner and how almost every startup has payments integrated now. All thanks to the coronavirus, of course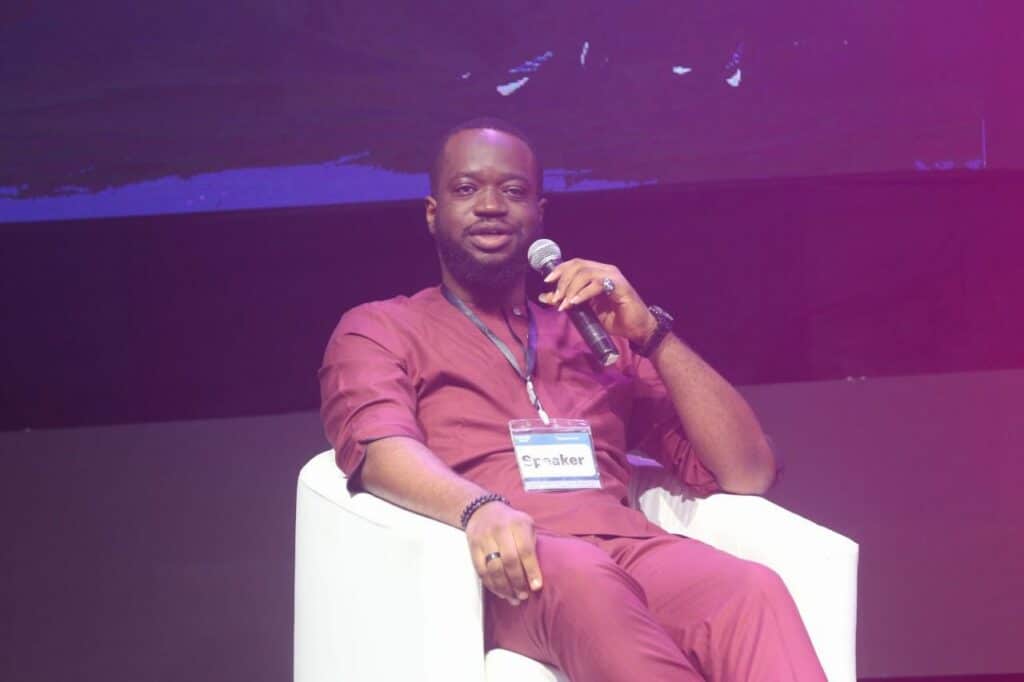 Not just digital payments, though: In Oluwanifemi's session with Ifeoluwa Dare-Johnson, CEO Healthtracka; Ikpeme Neto, CEO Wellahealth; and Abimbola Adebakin, CEO Advantage Health Africa, COVID-19's role in people's perception of public health was discussed. Some emphasis was also laid on the importance of private-public collaborations.
There's still a bit to unpack, but Precious will be doing a more rounded job in the coming week. From Bolu's talk with Ruth Iselema, CEO Bitmama, to Tayo Aina's session with Akinnuga Abayomi COO, Tramango to Faiz Bashir, CEO Flexisaf's overview on edtech, there were a lot of insights and take-homes.
Pitchstorm… and the winner is: Another exciting part of the event was the Pitchstorm competition, showcasing a host of amazing startups riding the next frontier wave. With seven semi-finalists pitching at Techpoint Build 2021, Ghanaian company, WorldTech Consult emerged the winner, carting home $10,000.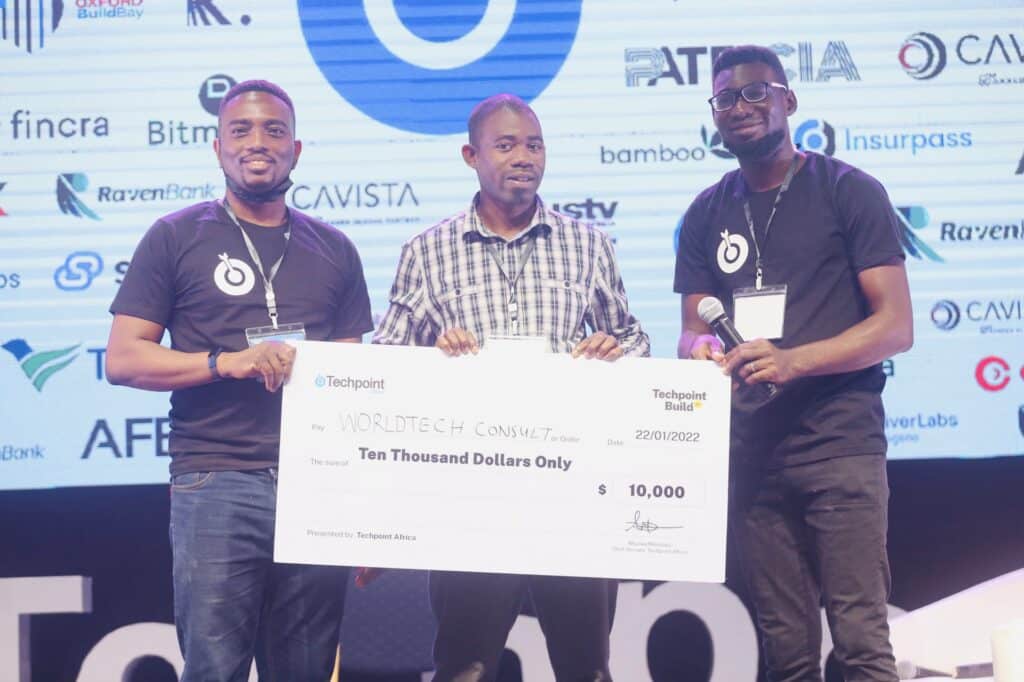 But they weren't the only winners. To crown Techpoint Build 2021 activities, Techpoint Awards 2021 was held on Sunday, January 23, 2022, recognising some of the startups pushing boundaries in the ecosystem.
Nomination-only: Judged by an independent panel, this category saw startups like Paga win the Financial Inclusion Startup of the year, Patricia win Crypto exchange of the year, Thepeer win Newbie of the year, God is Good Logistics win Mobility and Logistics startup of the year, among others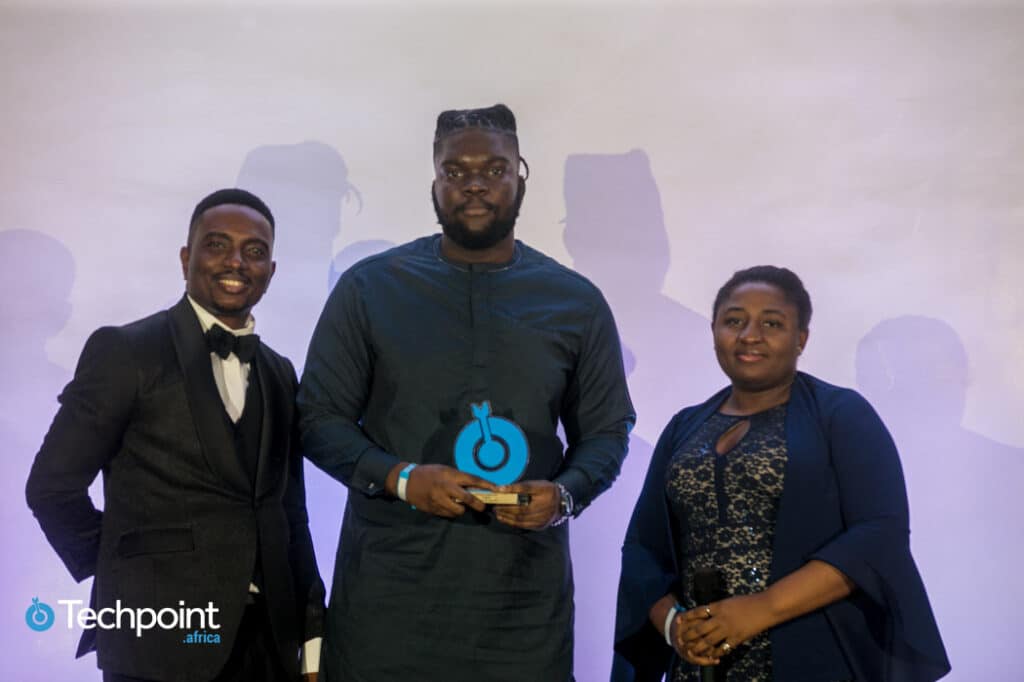 Editorial choice: This category was judged by Techpoint's Editorial team based on nominations from our audience. We saw Piggyevst win Startup of the year and Ingressive Capital judged as the most outstanding VC in 2021.
Audience choice: Winners in this category were chosen by our readers and saw Fisayo Fosudo named Tech Influencer of the year and Abeg named App of the year. Here's a complete list of all the winners and, if you're interested, a breakdown of how we chose them.
It's a wrap: I thoroughly enjoyed Techpoint Build 2021 — first time at a Build event — and if you attended the event, I'm sure you did too. Watch out for videos on our YouTube channel soon and anticipate Techpoint Build 2022. Thank you to the fantastic people — attendees, sponsors, speakers, panellists, among so many others — who made this a success.
Arigatō Gozaimasu!!!
Last week on Techpoint Africa
What I'm listening to/reading
I squeezed in some time to listen to some music this weekend. I only listened to movie soundtrack playlists, though: The Batman and the Lord of the Rings — all-time favourite book
AFCON bants aside, here's some news on one of Ghana's latest policy moves
Wondering what the Pan-African Payment Settlement System (PAPSS) is? Well, you can read more here
Opportunities
Pennee is hiring. Check out available roles here
Product Specialist at Paystack, Simileoluwa Afolabi-Jombo is looking for a Personal Assistant. You can apply here.
Cheers to your best week yet!