If you're a Nigerian concerned about getting insurance coverage for your health, house, car, or other assets, there are probably not more than two million of you in the country, going by 2020 population data. Per a 2018 statistic from the National Financial Inclusion Strategy Report, only 1.9% of Nigerian adults had an insurance policy. This is a similar scenario in other African countries.
There's a massive market for insurance in Africa. Or should we instead say that the continent could have a high grossing insurance market in the near future, mainly because of its growing young and middle-class population? But again, there are mitigating factors like ignorance, poverty rate, cultural biases, and lack of access to information and facilities.
These fundamental issues are what insurance companies seek to address alongside focusing on their core services, which can be a hard nut to crack. Sometimes, the process of getting these insurance covers can be gruelling, and hence, discouraging.
Seun Ayegbusi, an entrepreneur with a background in business development, was experienced such a situation when he wanted to get a life insurance premium cover for his dad in a bank. Prompted by the unpleasant situation, he decided to leverage his knack for entrepreneurship, his interest in tech tools, and his experience working in the tech space to do something about it.
However, he admits that with the present state of things in Nigeria, technology alone isn't enough to solve the issue of low insurance penetration. Thus, the best that tech can do is to be an enabler.
"I discovered that, first of all, before technology can be of help to insurance, we have to solve the issue of insurance penetration in Nigeria, that is, making insurance accessible."
But, instead of choosing the traditional method of addressing the problem and adding a pinch of automation, Aiyebusi decided to go full-on tech. With the help of his Co-founder, Tobiloba Odejinmi (CTO), a full-stack senior software engineer, he built an even more robust solution following the route of what we now see with the new solutions on the African fintech scene, an API insurtech solution called Insurpass.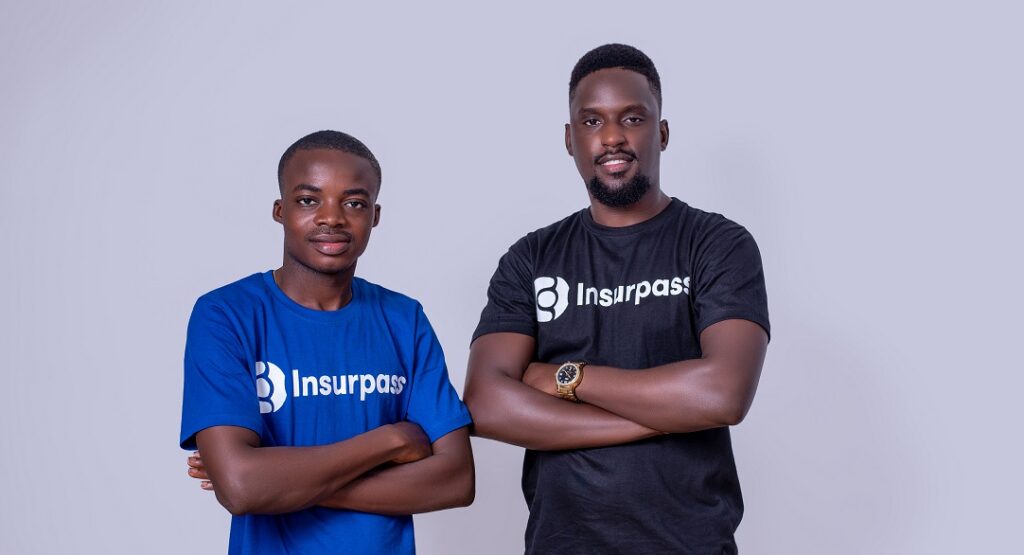 "This solution allows us to turn other businesses into distribution channels for insurance by making our services available on third-party applications. We are creating access through digital partnerships with third-party businesses to democratise access to insurance."
Building where there's trust
This infrastructure will help non-insurance platforms to expose their numerous customers, who are probably uninsured, to various insurance covers for health, education, and assets without having them worry about a stressful procedure.
Ayegbusi clarifies that Insurpass is not an insurance company. The API infrastructure only aggregates other insurance companies, including the details of all their available products, and simultaneously allows customers to purchase the product, make payment, and acquire relevant documents directly from the third-party platform.
According to him, this was a smart move as it helped the startup navigate distrust towards insurance. For context, a customer engaging the services of a non-insurance company, say a bank, for years, would trust the company more when the suggestion to welcome an insurance option is presented to them.
That doesn't mean developing an insurance brokerage platform was never an option. Initially, the founders' idea was to build a web application that would ideally serve as a forum to offer insurance products to customers. They only decided at some point to choose an uncharted course.
A balanced approach
Insurpass runs a functional web application as a product where customers can go directly to purchase their insurance packages. Called BimaCred, the platform is steadily growing its revenue through commissions and boasting of having served over 3,000 customers within two months of launch. According to Ayegbusi, running both BimaCred and Insurpass simultaneously was necessary for two reasons.
"So that we can go to market with the product. Apart from the API approach, we decided to have an approach that allows us to sell directly to customers while we're waiting for integration to be completed on third-party platforms," and secondly, "to be able to prove to partners that our API actually works. Because it's the Insurpass API that powers this web application."
BimaCred makes money like the conventional broker agency. It gets a brokerage commission for every insurance product sold on the platform, as negotiated with the Insurance company. This is also the same model adapted for Insurpass.
Ayegbusi believes that the sustainability of Insurpass' current model lies in its potential to collaborate with other viable players, a process it has actively pursued since it officially launched in September 2021. At the moment, he can confirm partnerships with major financial service providers, insurance companies, tech startups, point of sale agents, and other stakeholders that can push insurance penetration with their influence.
Growth prospects and first-mover edge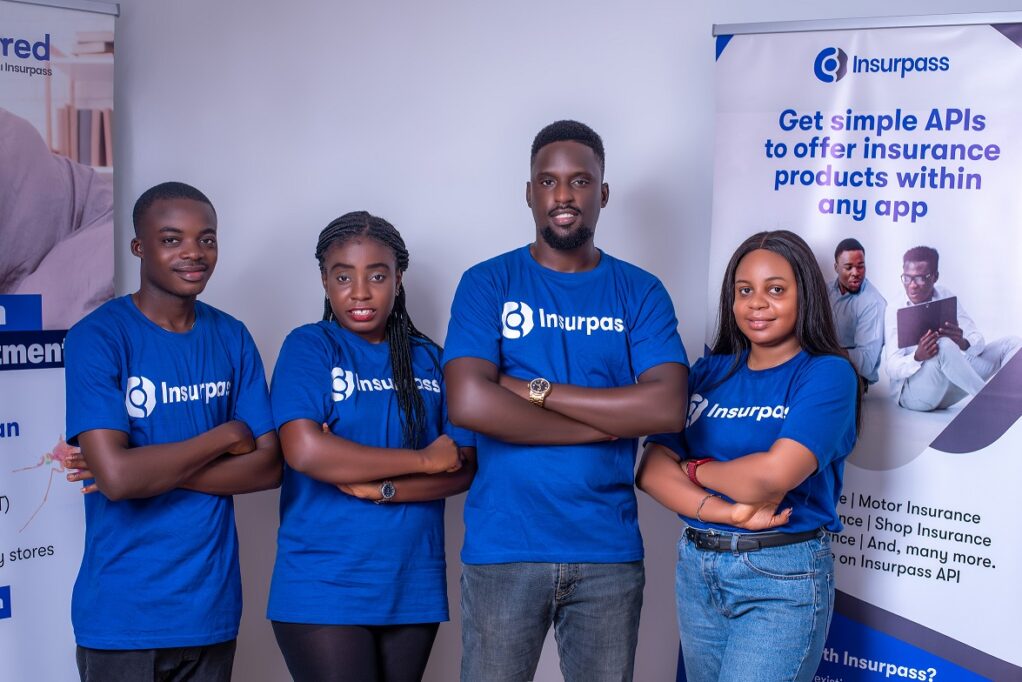 Regarding funding, the startup raised an undisclosed fund from a US-based VC fund, Tekedia Capital, in October 2021, which it has so far directed towards developing its core value offering while developing supporting products.
Although still in its early moments, Insurpass wants to accomplish big things by the end of Q1 2022. In the next three months, the startup will explore micro-pension, micro-savings, and micro-investment.
With these, the startup wants to provide third-party platforms with an API solution that will allow them to offer micro-pension, micro-savings, and micro-investment services either as a core product or an add-on service.
Explaining why this is necessary in the early days of the business, Ayegbusi submits that it would make Insurpass' solutions inclusive as it considers the underserved who might not have Internet-enabled phones to access digital savings, lending, and investment opportunities. This further helps it fulfil its promise to democratise insurance. These APIs will be driven by the already existing network of POS agents who provide financial services within unreached neighbourhoods.
Besides using existing POS agents, Insurpass also intends to launch its agency platform, which would be insurance-specific POS terminals.
Speaking about Insurpass' growth, Ayegbusi expresses pride at how he and his team have taken the bull by the horns to become Nigeria's first API insurtech startup. For him, they are pulling resources to leverage this first-mover advantage. With the space now attracting similar solutions, the founder boasts of the company's exceptional services, which businesses that have been identified as key stakeholders in insurance are willing to associate with.
Within a short time, leading insurance companies like AXA Mansard, Leadway Assurance, Universal Insurance PLC, and Tangerine Life, and one other insurance company have already come on board. The startup has also sealed partnership deals with traditional banks like FCMB and digital banks like VBank. Meanwhile, the Nigeria Inter-Bank Settlement System (NIBSS), Unified Payments, First Bank, WEMA Bank, TeamApt, and Transtura are considering using Insurpass' services.
The startup has built a team of professionals taking charge of product, engineering, business development, marketing, and customer relationship. Ayegbusi confirms that he achieved this by selling the startup's vision to people who then bought into it and committed themselves to the startup.
A stint in everything-tech
Though none of the past ventures has been this successful, Ayegbusi briefly states that Insurpass isn't his first rodeo. In collaboration with other entrepreneurs, he has run businesses in HR, mobility, digital banking, and the digital lending space. Although none of these scaled, he has been able to lean on the lessons from these failures.
He looks back at how the inability to move from ideation to execution, not understanding the pain point of the market, not keeping it simple, and lack of funding, held them back.
Ayegbusi has been playing in the insurtech space since 2018; today, he has become a thought leader.