It was with great joy in her heart that she put pen to paper and signed the document, officially making her a landowner in Lagos State, Nigeria. It's been a lifelong dream of hers, and she couldn't believe it was actually unfolding before her eyes. She looked at her son, Stephen, who smiled back, beaming with pride.
Unfortunately, this joy would be short-lived. Sadly, Mrs Nwachukwu fell victim to the product of years of anarchy and regulatory laxity and lost the land she bought with her hard-earned money. This experience left a bad taste with Stephen, and he couldn't shake the feeling that he needed to find a solution and immediately contacted his friend, Olamilekan.
This experience was not unique to Olamilekan Adeniji and Stephen Nwachuckwu, Co-founders of Oxfordbuildbay, a real estate tech startup working to solve problems they've experienced first hand.
"We found that there's a constant issue around omo onile (traditional landowners), there's the issue around finding out who actually owns the land. God help you, you might not even get it, or they take you to somewhere farther than you had bargained for."
"After this experience, we began thinking of ways to use technology to make land ownership more seamless, and affordable for the average Nigerian," says Nwachukwu
The entry barrier to real estate in Nigeria is significantly high for speculative investors and those who simply want their own homes. A 2019 survey of 5,000 Nigerians showed that 62 - 63% of owned land comes by family inheritance, and just 18% bought theirs outrightly.
Nigeria's housing deficit is more pronounced in urban areas than rural areas. Due to the high living costs, lands in places like Lagos, Abuja, and Port Harcourt are prohibitively expensive.
Homeownership stands at 73% in rural areas, compared to 35% in urban areas. Increasing urban migration and continued pressure on infrastructure is worsening Nigeria's property ownership situation.
If you check these listings on Jiji, for example, you'll find a plot of land in Lekki, Lagos, going for ₦12 billion ($29 million). More than enough money to bankroll the Series A rounds for Paystack and Flutterwave. But you'll also see a listing as low as ₦140,000 in a less developed part of Lagos.
Regardless of what you opt for, you'd still have to deal with uncertainties and the disturbances of omo oniles, who people have come to regard as louts.
So far, regulatory attention has not featured as effectively as it should in Nigeria's property space, but Adeniji and Nwachukwu were not about to wait for the government to set things right.
Today, the company they built offers people the chance to pay for lands with as little as ₦250 daily for two years, after which it becomes fully theirs. But the journey was a tough one.
Braving stormy waters
Coming from a background in finance, Nwachukwu sought out Adeniji, who had entrepreneurial experience, to seek a solution for people with similar stories to his mum's. Nwachukwu recounts that he attended Techpoint Inspired 2019, and he and his partner were inspired to build a product that would solve Nigeria's housing problems. They called it Buildbay.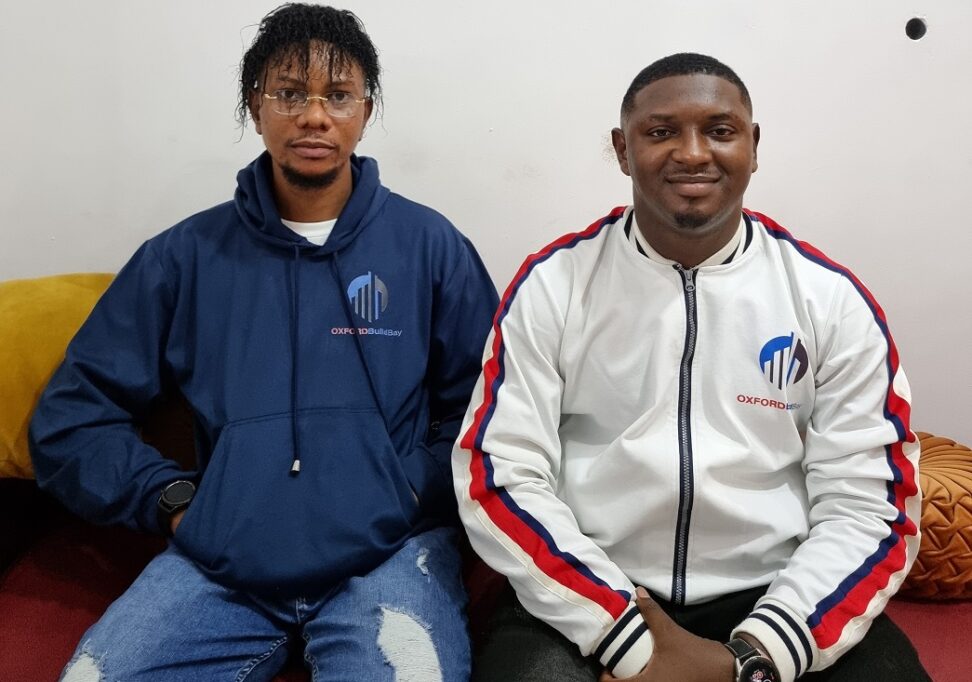 "There's the failure of regulations, but we felt there was something we could do to solve the problem. First, we thought we could excuse the omo oniles, so you could trust that the land you buy from the comfort of your home is actually genuine and is verifiable," Nwachukwu says.
Adeniji points out that it would be very difficult to verify if the omo onile selling a property to you is the actual owner of that land.
"Maybe someone leads you to another person, who then takes you to another family who owns the land. There are always long chains like these," he reveals."When a company approaches the government to get land, or they approach these same omo oniles, it's usually a different ball game than when an individual approaches them.
Adeniji opines that the idea was to create a safety net for individuals who do not have the financial might or connection to fend off bullies and poachers from their properties.
For this to happen, the two founders had to acquire large amounts of land and sort out issues with the omo oniles themselves. If you've followed my analysis this far, you can surmise that this would cost a ton of money.
With no venture capital funding, Buildbay got in talks with Oxford International Group, a multisectoral business empire, that bought into the founders' vision and absorbed Buildbay to birth the company, Oxfordbuildbay.
With the platform fully launched, the company had to find ways to onboard users who would appreciate the solution it came up with.
"We had to leverage the real estate agent network who penetrated deep into the market and pretty much helped onboard people on the platform we built. These guys would go into markets, schools, and several other places. We also had to employ cooperatives because they had a large number of people who would need the products we were offering," Adeniji explains.
With the resounding success of this aggressive offline marketing, the company could automate the whole process and limit human interaction as much as possible. Customers could now take their pick of land across Lagos, Ogun, and Oyo and pay with their cards or connect their accounts, so they are automatically debited.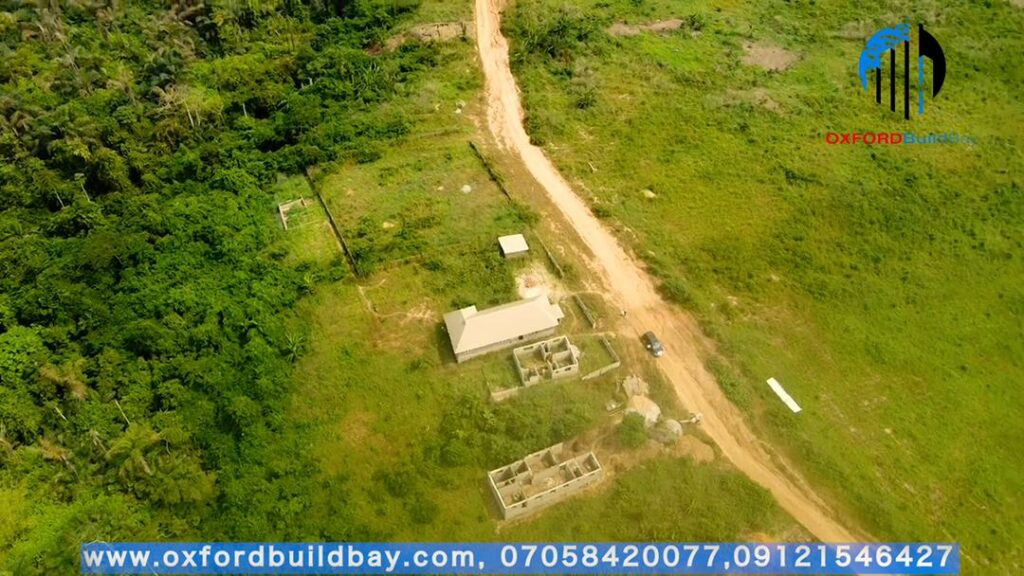 Another major issue the startup had to tackle was the reputation of hidden charges among real estate developers. To do this, it took up the task of educating people.
Like most founders, getting the right talent became paramount, and they actively sought people who would buy into the company's vision.
It looked for talent in industries similar to theirs but also took bets on teachable people who displayed a willingness to learn.
"Sometimes we found that the people we hired had bought the product before, so selling our vision to them was a no-brainer," Adeniji states excitedly.
This strategy, Adeniji opines, has helped Oxfordbuildbay's mission so far.
How Oxfordbuildbay works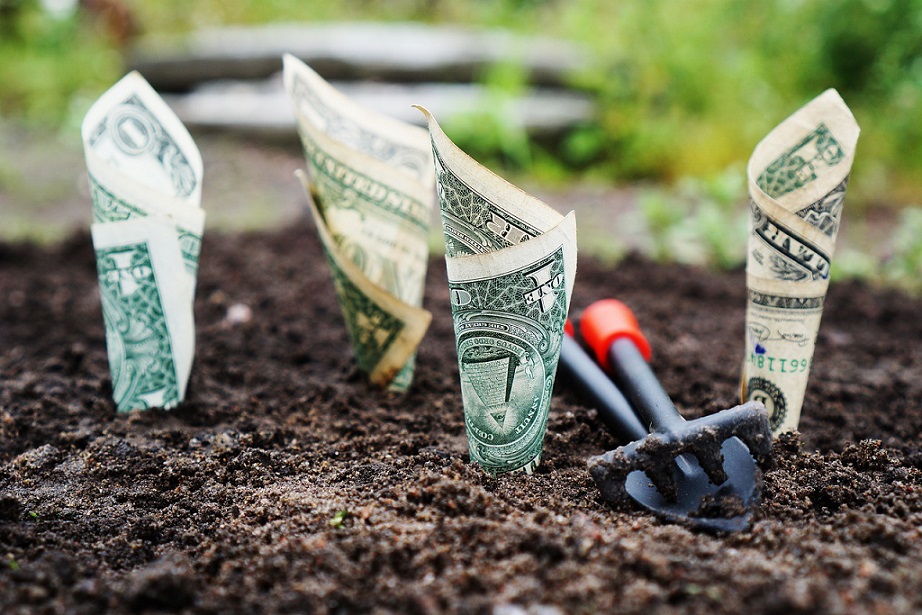 Oxfordbuildbay has optimised its entire process to work for the different kinds of visitors to its website.
"When less tech-savvy users head to the website, www.oxfordbuildbay.com, there's a WhatsApp popup that is so in your face. When you click it, it links you to a support agent who then walks you through the whole process from start to finish," Nwachukwu explains.
"On the other hand, you could simply create an account, log in to your dashboard, click on the land locations, which will bring out the different land locations we have as of today, and then click on buy. It takes you to the cart, and you also get to choose your payment frequency before you pay.
Typically, getting lands from real estate developers usually comes with other hidden or inexplicable charges, but Nwachukwu insists that there's nothing of the sort with Oxfordbuildbay.
"All of these with zero allocation fee, zero agency fee, zero documentation fee and allocation can be between the 6th and 12th months while the payment is ongoing."
"To put that in perspective, we've helped Nigerians save over N2.3 billion on agency, legal and 'omo onile' fees when acquiring a land," claims Nwachukwu.
"Once you've made the payment, you get an offer letter which gives the purchase details — the size of land you bought, the location you picked, what you have paid, and what is left to pay."
Oxfrordbuildbay measures its lands in small units called "Slots", which is half a plot. Its plots are usually 300 square metres on Lagos Mainland and everywhere else, and 250 square metres on the Island.
There are regularly scheduled site inspection visits at different intervals, and any customer can request an inspection for a small fee.
The startup recently launched its Android app, and its IoS app, creating a fresh avenue for users to access the platform, and begin their land ownership.
Business model and expansion
Without sharing any specific figures, Nwachukwu insists that Oxfordbuilbay's entire process ensures that the company is profitable.
He argues that the company's business model allows it to capture people from different rungs of the social ladder, and it's helping to create constant cash flow and make the business sustainable.
"We have people who are upstream financially who are interested in the trust and certainty we offer, as well as people who are looking for affordable and flexible options to own a property."
Nwachukwu likens this strategy to the sachet milk strategy. He states that the company has already acquired huge expanses of land over time, these lands have appreciated, and it made perfect business sense to sell them in little affordable bits.
"When you think about it, it all adds up," he chuckles, "our mission to democratise homeownership is quite different from any other player out there."
It has also put systems in place to deter people from defaulting on payments.
"Let's say life happens, we wait for 1, 2, and 3 months and there's still no payment, we adjust the pricing for the land, so you start paying for the land at a reviewed price that factors in land appreciation. Customers who do not default continue to pay for the land at the price it was when they started paying."
Several other factors could lead people to default on payments in a country like Nigeria, and Oxfordbuildbay has a little fail-safe. 
"Knowing that health can be a major deterrent when making long term payments like this, we have partnered with an HMO to offer free health insurance to customers who consistently pay for three months."
While this might seem quite generous, the company has an end goal in mind. As Nwachukwu pointed out earlier, the margins actually make sense at the end.
"Like any business, we obviously want to make a profit. But our primary goal is to democratise homeownership and become the brand that Africans come to for their homeownership needs."
So far, Nwachukwu reveals that the company has been bootstrapping, but it is looking for funding to expand its offerings which are fast gaining traction across West Africa.
Oxfordbuildbay has 20,000 consistent customers, and it has visions of expanding across Nigeria and to other African countries.
Nigeria's property sector has been filled with exciting innovations in recent years, but Oxfordbuildbay's value proposition is quite compelling, and it creates room for excitement and possibly other similar down-to-earth solutions.