TradeDepot, a B2B eCommerce startup, has announced its $110m Series B round. The funding, a mixture of debt and equity funding, saw the International Finance Corporation (IFC), Arcadia Funds, Novastar, Sahel Capital, CDC Group, Endeavour Catalyst, Partech, and MSA Capital investing in the five-year-old startup.
This round of funding follows a trend of increased funding for African B2B eCommerce startups. This year, fellow B2B players, Omnibiz, Sabi, Capiter, and MarketForce have cumulatively received over $40 million.
The COVID-19-induced lockdown in 2020 had a negative impact on most industries. The eCommerce industry, however, was a major beneficiary. With buying behaviours forcefully changed, online shoppers increased as VCs pumped money into eCommerce, particularly grocery and food delivery startups.
While grocery and food delivery startups in Africa did not receive as much attention from investors, the B2B eCommerce market seems to be receiving renewed attention. This can be seen in the number of startups in that space that have been funded.
Buoyed by growing access to the Internet and a youthful population, eCommerce startups sprung up in the early 2000s. Among them were Konga, DealDey (defunct), and Jumia.
After seeing a little initial success, some of these startups were either sold, acquired, or shut down. In many cases, it was a case of being too early to the market.
Although there was an increase in potential users, these startups had to contend with unreliable logistics services and inefficient payment systems. To stay competitive, they attempted to solve these problems independently.
Since then, there have been positive developments, especially in the payments space. However, logistics services continue to pose a problem to eCommerce businesses.
So why is there a seeming resurgence of eCommerce startups?
A cursory look at eCommerce startups that have raised significant funds from investors would reveal that they are overwhelmingly focused on serving businesses instead of customers. And this is not a coincidence.
While more Africans have gotten on the Internet in recent years, the factors required for eCommerce businesses to succeed remain. Though the likes of Paystack and Flutterwave have made it easier for businesses to receive payments, logistics remains a nightmare for most companies. For example, locating a customer is an arduous task in many African cities, while the lack of basic road infrastructure further complicates service delivery.
Another factor responsible for the inability of early eCommerce players to gain traction is non-commensurate economic development. Coupled with little trust in eCommerce, these businesses are bound to flounder.
Enter B2B eCommerce startups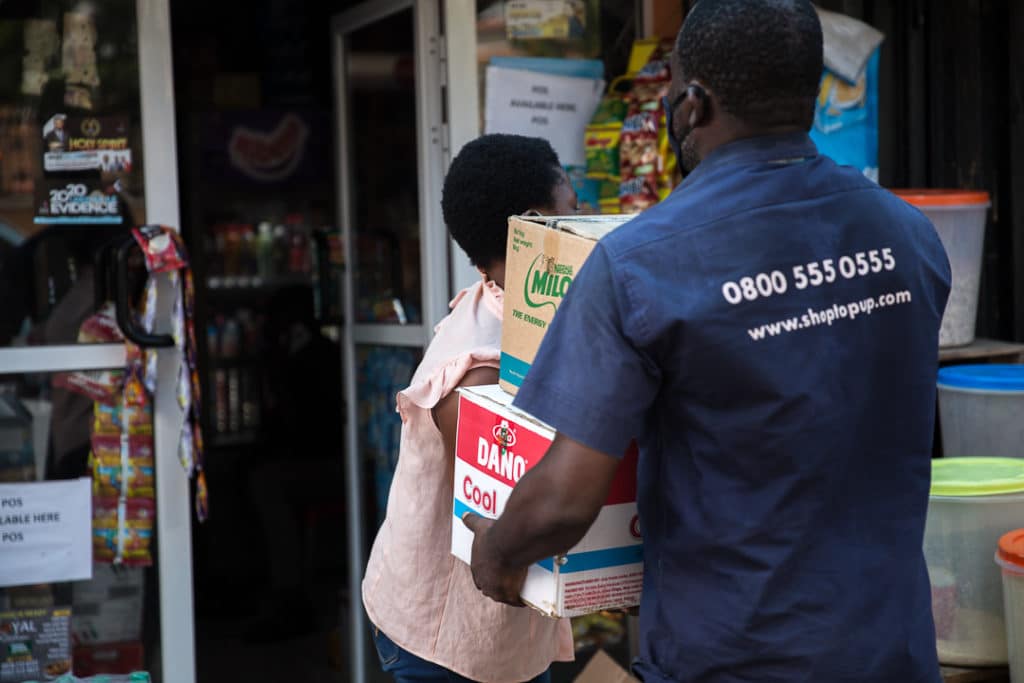 A startup's business model is mainly responsible for its success or failure. Serving businesses is a more lucrative option than serving customers in many sectors. They have more money to spend as the focus is on increasing profits and not survival. 
Small and medium enterprises constitute the bulk of businesses in most countries, and African countries are not left behind. In Africa, about 80% of household retail is done by informal retailers. Therefore, it makes sense to bring Africa's informal retailers online. 
"When we started in this space over five years ago, the opportunity was relatively unknown, and a lot of education was required to get investors on board. What you are seeing today is indicative of the progress that has happened since then, with more investors and serious entrepreneurs being awakened to the opportunity and getting involved to work on this huge and critical problem in one of the most critical sectors of any economy," Ignatius Akpabio, Head of Growth and Strategy at TradeDepot says.
The lure for this crop of B2B eCommerce players goes beyond bringing businesses online. One of the significant challenges of small retailers in Africa is accessing credit to grow their businesses. With banks reluctant to lend to these businesses, these startups have stepped up to provide SMEs with a way to access credit for their businesses. Using a buy now, pay later (BNPL) model, they can fill an essential need for businesses and drive growth for themselves.
Towards a sustainable future
For all the successes being recorded by B2B startups, one must remember that they were once investors' darlings. Akpabio, however, believes that this success is sustainable.
"The neighbourhood retailers at the core of the B2B eCommerce play have a long and rich history of shaping Africa's retail landscape. They are the first port of call for most consumers, and as Africa's population grows over the next few years, their role will become even more crucial for enabling access to food and goods people need for everyday living.
"These retailers also play a key role in Africa's economy, generating more than $1 trillion in sales and accounting for over 90% of commerce. Addressing the challenges that make it difficult for them to thrive is not only sustainable, it can play an essential role in driving growth and prosperity across the continent," he says.
Only time will tell; however, with the support of investors, it would be tough to bet against this new crop of eCommerce startups succeeding.