On May 28, Google launched Plus Codes which are designed for easy identification of locations that do not have defined addresses or difficult to find.
These digital addresses are automatically generated through a mathematical formula which combines latitude and longitude coordinates of the particular location.
Basically, it is a combination of six alphanumeric codes and a plus sign (+) which replaces a series of numbers, usually associated with coordinates, with a few characters.
For instance, while dropping a pin on Google Maps will generate a string of numbers like 6.527196,3.186750*, the Plus Code of that location can look like HYT2+S5*. This largely facilitates location sharing.
Currently, it can only be accessed on select Android devices but it will be rolled out fully in coming weeks, as stated by David Martin, Director of Programme Management at Google Maps.
When activated on your device, Plus Codes can be gotten by taping on the blue dot indicating your present location on the map, it can be copied out or shared digitally as proxy address details.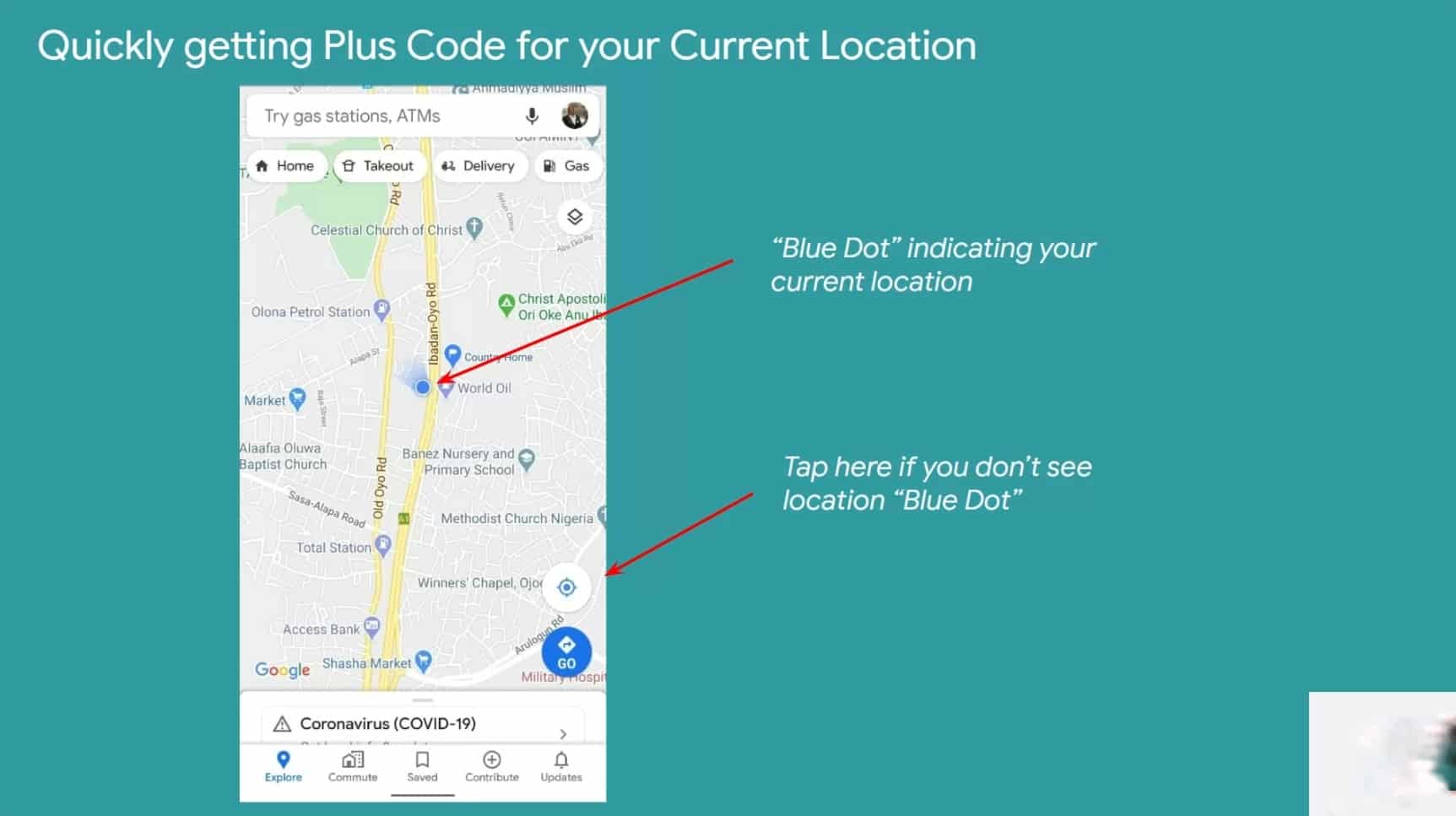 Interestingly, these codes can be generated without any human intervention. The formula adopted for this is open source, it is hosted on GitHub and can be accessed by anyone who wishes to know how it works or develop it for their applications.
By implication, this means Plus Codes are as open for use by individuals, as well as logistics and eCommerce platforms. Logistics appears to be the major challenge the design seeks to solve especially in rural areas, slum dwellings and shanties.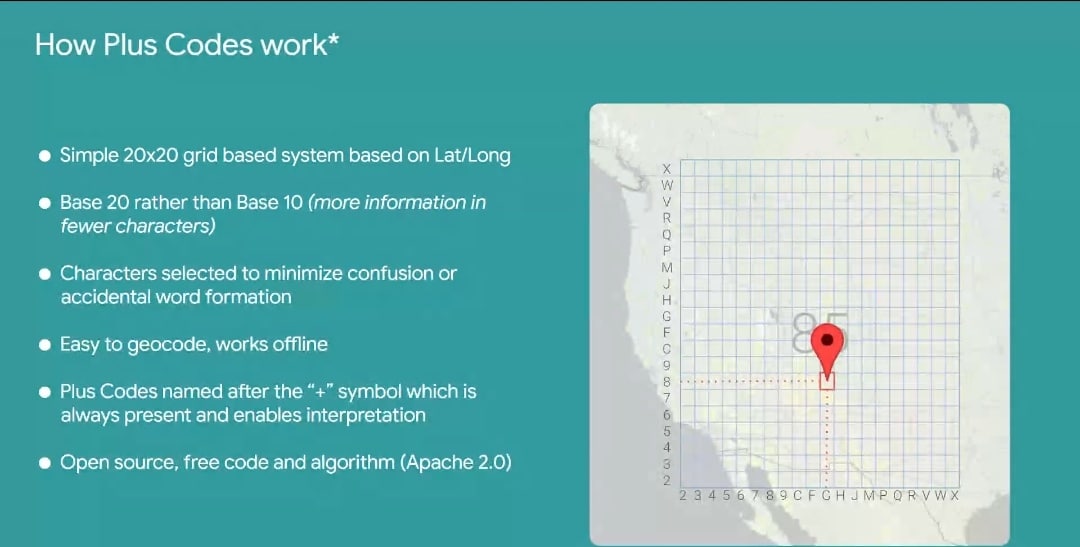 Before now, concerned entities in Nigeria -- NIPOST and eCommerce companies -- have made efforts to address this challenge.
In 2017, for instance, while the Google Maps navigation and Street View feature provided only some sort of relief, NIPOST made plans to partner with British startup, what3words, which has an address simplifying system that can generate a random three-word phrase description of a location.
Also before this, developer communities trialled an open source to have a unified postal code. But all these could only solve a bit of the access and navigation problems faced in the country.
In a way, Plus Codes serve as proxy description for every location on the planet, according to Martin. And they can be presented in two formats -- global and local.
These formats are distinguished by the number of digits in the code -- global format has ten digits due to the inclusion of a 4-digit area code.
These codes can also be accessed offline. However, Plus codes are displayed in the global format if there wasn't a prior update of area codes on Google Maps before going offline.
Although this could conveniently displace the normal way of locating places via Google Maps, there remains the question of how much of adoption it has gotten.
Martin surmises that people may have decided to stick with the traditional way of finding locations due to some discrepancies with the current format, he asserts that more people would now have a positive outlook towards Google Maps when they notice the effectiveness.
It is worthy of note that there has been early adoption in Utah, USA, and Kolkota, India which Martin touts was invaluable in delivering health services during the COVID-19.
In coming weeks as these codes are eventually rolled out in Nigeria, we will be on the look out, whether it proves helpful to individuals and how much navigation ease it has brought to logistics and eCommerce users.
Asteriks(*): Not real codes or numbers