Nigeria is currently undergoing some infrastructural reforms with aims of deepening Internet infrastructure. To that effect, several states have been slashing right-of-way (RoW) charges for Internet fibre cables to reap the perceived benefits that come with such moves.
As we explained last week, Africa's race to deepen Internet infrastructure started with the installation of sub-sea Internet cables and sometime later, Internet exchange points. However, for some reasons, the region has excess capacity at the shores and very little inland.
In this article, we focus on Nigeria, where despite a glut in sub-sea cable capacity, government policies on a structural level have hindered transmission to several parts of the country.
https://techpoint.africa/2020/08/18/subsea-internet-cables-africa/
At the heart of these policies lie RoW charges, government levies imposed on telecom companies (telcos), and Internet service providers (ISPs), to lay fibre-optic cables along state and federal roads.
When these levies are high, they increase the cost of installing Internet fibre cables and consequently, telcos charge more for calls and data. Conversely, expenditure is reduced when these fees are low, and they charge less for calls and data.
RoW in Nigeria
Funke Opeke, CEO of MainOne revealed that ten years since the launch of its cable, the company has barely gotten 0.1 terabits (Tbps) of Internet capacity around Nigeria. This can be linked to several difficulties such as RoW fees and vandalism of infrastructure.
Though there has been significant progress in recent months, issues with obtaining RoW permits in Nigeria have persisted for many years. Several other systemic challenges have also converged at this juncture.
A 2011 report by the International Telecommunication Union (ITU) captures this.
"Fibre deployment in Nigeria has also been plagued by inconsistency in administrative procedures regarding right-of-way permits, and poor urban and regional planning. In areas where fibre-optic networks exist, regulatory deficiencies and an absence of coordination in fibre deployment have resulted in the degradation of roads and public infrastructure."
At the time, most telcos were not big on sharing infrastructure, so they repeatedly requested to dig the roads or streets previously dug by a different operator.
In 2010, the Nigerian Communications Commission (NCC) proposed to lay PVC pipes along all interstate and major metropolitan roads. All telecom operators then needed to do was run their fibre cables along these ducts; unfortunately, nothing much came of the project.
According to the Broadband Commission, state and local government authorities often charged ridiculously high amounts for RoW permits which took a long time to obtain.
Three years later, Nigeria's National Executive Council (NEC) resolved to bring RoW charges to a uniform price of ₦145 per metre ($0.9 in 2013, and $0.38 with today's exchange rate). Despite this resolution, state governments continued charging indiscriminately, even till 2020.
According to Gbolahan Awonuga, Secretary for the Association of Licensed Telecommunications Operators of Nigeria (ALTON), these charges are just the ones from official authorities, and telcos still spend more to settle the authorities and youth in different towns.
He once more draws our attention to his claim that RoW charges take up 70% of infrastructure deployment costs in Nigeria. A side effect of these official and unofficial charges.
"Besides the fees, vandals still target telecom infrastructure, and the little work we put in gets undone a lot of times," he laments.
Vandals aside, legitimate activities such as road construction sometimes damage these cables, disrupting both call and data networks.
The country's National Broadband Plans of 2013-2018 and 2020-2025 both identified RoW as a critical issue to be resolved to deepen Internet infrastructure in Nigeria. Upon expiration of the first, these issues persisted.
https://techpoint.africa/2020/04/02/factors-nigerias-national-broadband/
By 2018, Ogun State waived RoW charges on 250km of broadband cable solely for MainOne, a major Nigerian ISP. Interestingly, since the launch of Nigeria's latest broadband plan, the landscape appears to be changing.
In May 2020, Ekiti State set the ball rolling by slashing the RoW charge to the fee approved by the federal government. Six other states have since joined in either zero-rating or drastically reducing their prices.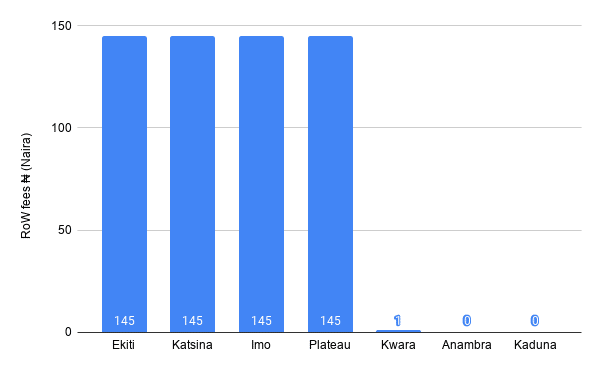 Following this, Nigeria's federal government has completely waived payments for RoW on all federal highways in Nigeria.
The effect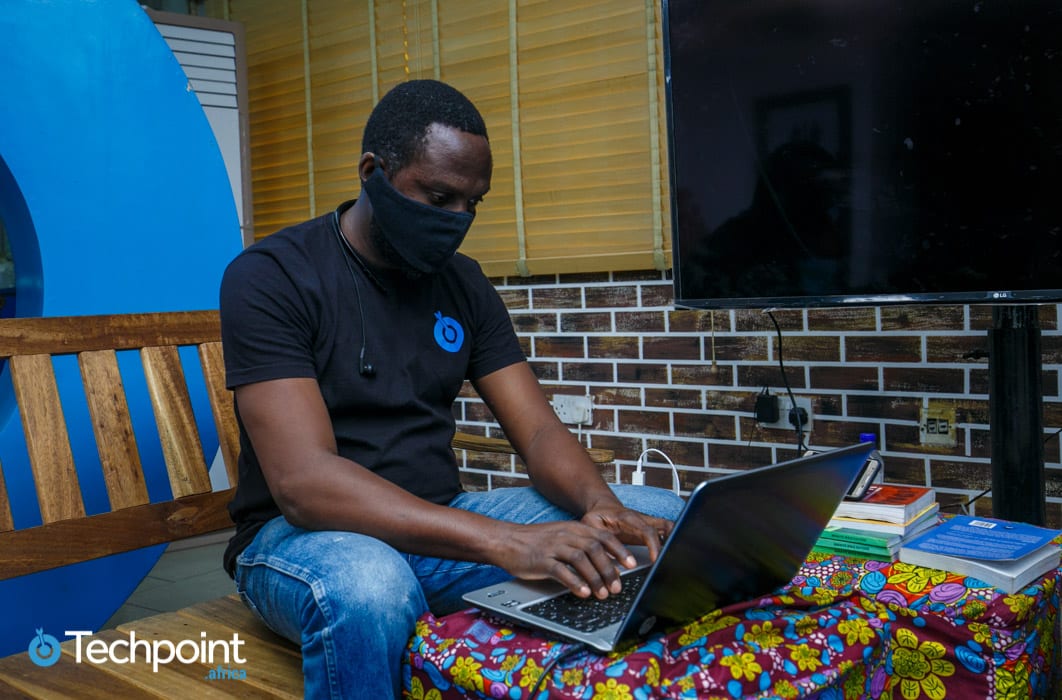 In a conference, Nigeria's Minister of Communications and Digital Economy, Dr Isa Pantami stated that right-of-way (RoW) reforms are crucial to unlocking Nigeria's digital economy. As Internet connectivity becomes globally relevant to our way of life, this statement rings true on several levels.
Every project — from connecting millions of school children to the Internet, to building smart cities that will rival the world's best — begins with an enabling environment to deepen Internet infrastructure.
Ajibola Olude, Executive Secretary, Association of Telecommunications Companies of Nigeria (ATCON), insists that better telecommunication services will attract more investments, companies, industries, and several other facilities.
Ekiti, one of the first to announce the RoW slash, is already showing signs of reaping the benefits. A Nigerian telco rumoured to be MTN Nigeria has already requested permission to lay 160 km of fibre optic cable in the state.
In our previous piece, Olude speculated that telcos might start implementing pricing for their call and data tariffs on a state-by-state basis. He argued that service providers might be incentivised to charge less for calls and data in states where they pay less to install infrastructure.
https://techpoint.africa/2020/05/22/nigerian-telcos-state-specific-tariffs/
But how can this be?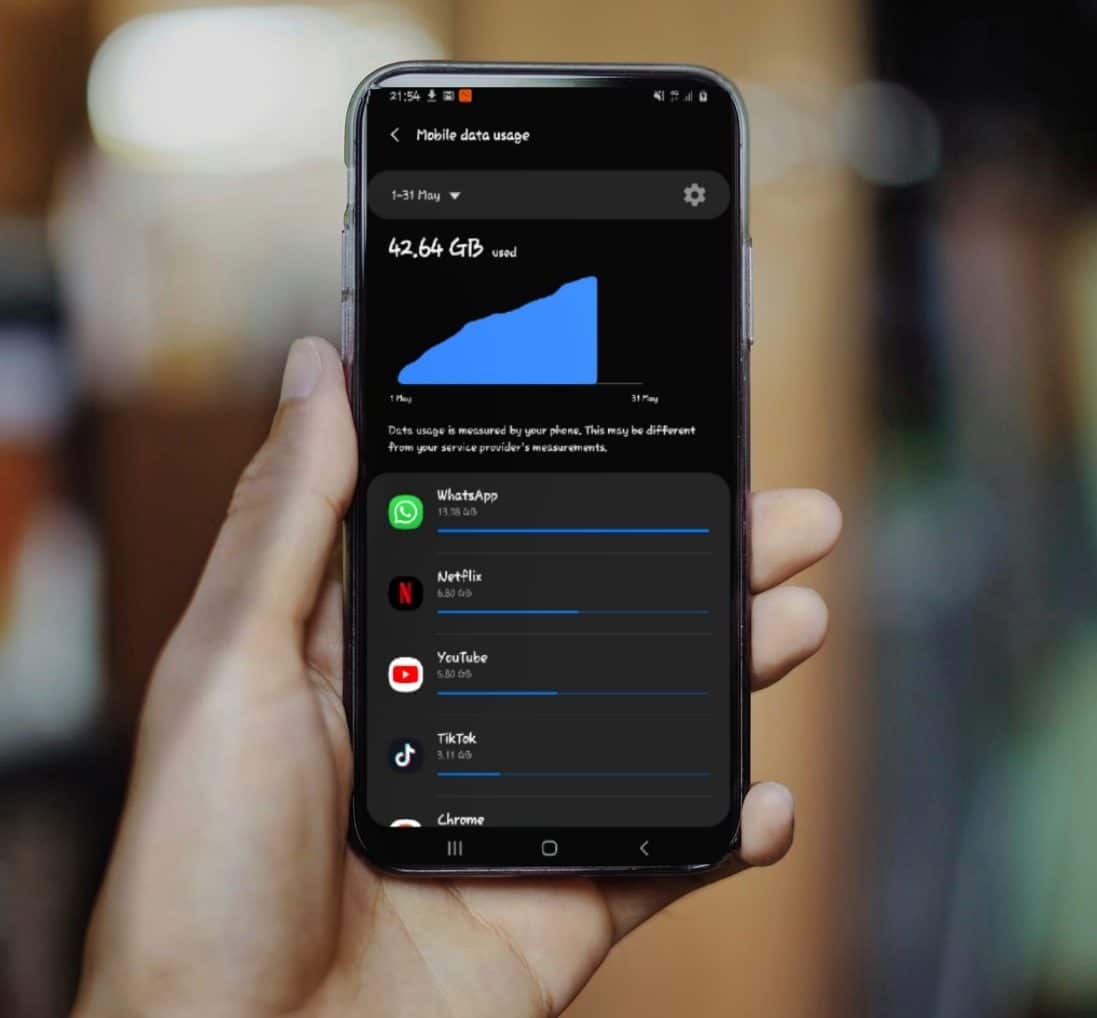 The slashing of RoW fees by seven Nigerian states signified their readiness to reap the rewards of playing the long game rather than the immediate benefits obtainable from charges.
But given Nigeria's history, it might not be a straightforward process. Slashing RoW charges does not immediately get telcos scrambling to install Internet infrastructure in those states.
"States slashing right-of-way charges positions them to have better access to the Internet. Whether or not it delivers on its promise, I'm not sure; we have to wait and see," says an uncertain Opeke.
And several factors fuel her uncertainty.
"There are Infraco's licensed for those regions. Major telecommunications providers are watching their capital expenditure because of the erosion in the economy brought about by the pandemic. Also, there's limited government spending," she explains.
Opeke points out that having a successful telecom business goes beyond easy access to a particular market.
"When bringing in world-class infrastructure to a particular location, you have to consider the size of the market you're going into, before deciding how much capital you should invest," she reveals.
Her assertion lends credence to the conversation about the actual size of Nigeria's total addressable market (TAM). We have gleaned from Airtel and MTN's reports that millions of Internet users in Nigeria are accidental customers who use less than 5mb in 90 days.
https://techpoint.africa/2019/10/01/nigerias-internet-users/
Add that to the relatively low levels of smartphone penetration, subtle rise in the cost of data engendered by inflation, currency devaluation and poverty, and suddenly the market size does not seem so promising.
As Opeke points out, telcos will always look at the bigger picture: their return on investment.
Final thoughts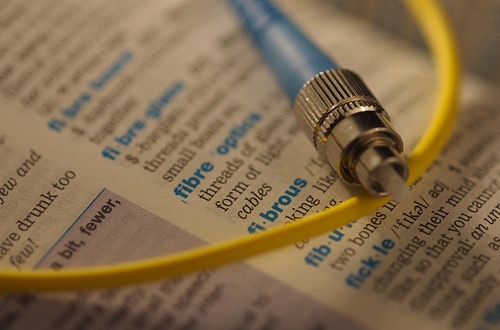 ALTON's Awonuga reveals that unknown to most people, RoW charges have always been significantly low in Katsina State, Northern Nigeria. However, Internet penetration levels have only been okay, comparable to most parts of the country.
"If RoW becomes free, does that in and of itself ensure that you are going to achieve 70% penetration in say Ekiti or Anambra?  What else is required?  How does this private sector work with the public sector to achieve those objectives?"
In most countries around the world, the Internet has been declared a fundamental human right, and many capital-intensive projects are undertaken to ensure their citizens have Internet access.
For Opeke, there have to be deliberate efforts on the part of the federal and state governments to ensure that each state has better access to Internet services and that they are more affordable relative to the purchasing power of most Nigerians.
"To drive the alignment between profit-oriented companies and progressive government directives requires a lot of joint planning and collaboration," she explains.
Opeke believes more should be done to encourage infrastructure sharing -- especially for fibre optic cables -- as it will significantly reduce the need for extensive capital investments.
Encouraging signs can be seen in Ekiti where a deliberate move to build a knowledge-sharing economy was kickstarted by the slash in RoW charges, and we expect more good news in the future.
The rise of digital infrastructure looks set to boost Nigeria's economy, but the economic realities do not encourage investments by telcos or infracos.
It appears this is a chicken and egg situation. Infrastructure is needed to boost the market, and the market needs to justify the installation of such support. For starters, progressive policies and daring investments might be a step in the right direction.