The Nigerian Video-on-Demand (VoD) scene is as old as when its first entrant, the Jason Njoku-founded iROKOtv, debuted in 2011. Nine years later, it's quite obvious that Nigerians are yet to fully embrace the culture of patronising online video content including video on demand.
Seemingly undaunted by this bleak reality, on July 3, 2020, the Nigerian online video streaming market received its newest entrant, EbonyLife ON (EL ON), a product of EbonyLife Studios, founded by popular TV personality and movie producer, Mosunmola Abudu (Mo Abudu).
Remember when we used to wait a whole week to watch our favourite TV shows? Well, those days are gone forever! Now, we can binge on the whole series if we want to. Therefore, we have decided that EbonyLife TV will no longer be available on DStv from 31st July 2020. pic.twitter.com/vSdSu9EGOH

— Mo Abudu (@MoAbudu) July 3, 2020
In what looks like a move that seeks to leverage existing industry influence in the media, Abudu decided to focus on only video streaming as she is soon to remove the EbonyLife TV channel from DStv. Ironically, this is coming at a time when foreign SVoD services, Netflix and Amazon, are set to join Showmax on the cable network.
On the streaming platform, viewers will have access to original Nollywood movies produced by EbonyLife Studios, and other supplementary content like drama series, TV shows, and documentaries. And as it appears, for now, the platform is strictly for local content.
However, movies produced by Mo Abudu that have made it to Netflix -- The Wedding Party, Chief Daddy, and The Royal Hibiscus Hotel -- are currently not on EbonyLife ON.
This seems strange since such exclusive rights are not usually gotten by Netflix except in the case of an outright acquisition of the movie, like with Lionheart, or an original production. Case in point, shows like Friends and The Office are aired on both Netflix and Amazon Prime.
However, it is possible that EL ON's exception resulted from a clause in the licensing agreement. But then, one rarely finds these Netflix Nollywood movies on other local platforms.
What this may also mean is that subsequent Netflix movies by this producer will be excluded from the EL ON mobile app. Recall that recently there was a partnership between Mo Abudu and Netflix to produce four new Netflix originals.
EbonyLife ON operates monthly and yearly subscription models -- $2.99 (~₦1,300) and $24.99 (~₦11,000) -- and offers no free trial period or access to multiple devices,  but users can view trailers and movie premier events without a subscription.
Is the space desirable?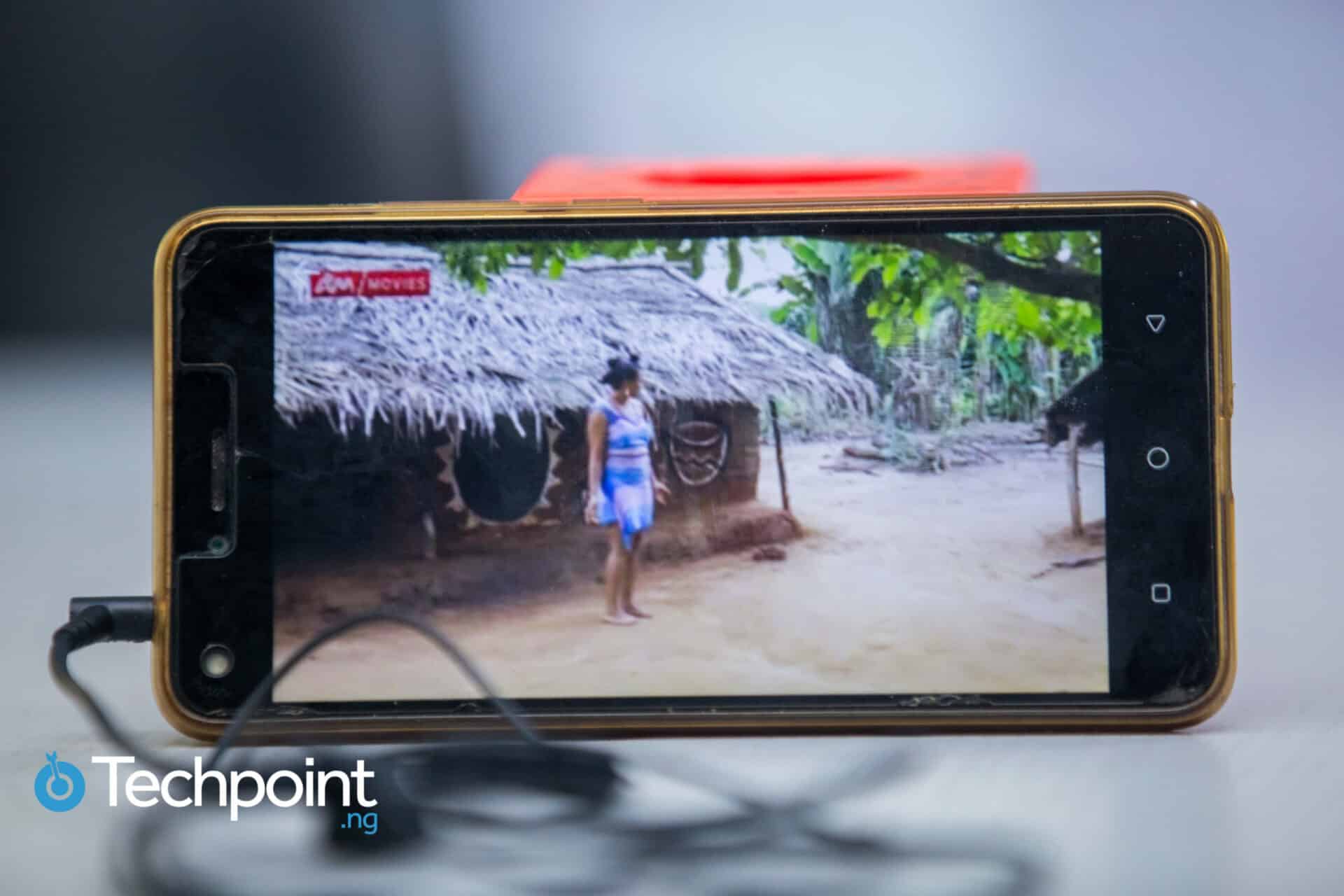 So far, given the peculiarity of this market, it is clear that not all local platforms that entered the space have survived: Linda Ikeji TV (LITV), for instance. Despite the impression of acceptance the platform received post-launch, it appears it was only short-lived. After two years, the mobile application is still available for download but it is no longer active.
Another platform that happens to be relatively active is Funke Akindele's SceneOneTV. Apart from the major attraction of the actress' most popular series, Jenifa's Diary, the platform airs new drama series and other movies produced by the company. But viewer retention may not be consistent.
A user attests that she is yet to renew her subscription since she concluded all episodes of Jenifa's Diary. Also, Aiyetoro Town, another hilarious series is available on SceneOneTV's YouTube channel.
Speaking of Jason Njoku's iROKOtv, though it has been active in the streaming marketplace before the competition we now see, it also has its challenges.
In hindsight, its survival for almost nine years may be attributed to the global brand it has built. iROKOtv has engineering teams in places like London and New York. Besides, the UK used to be the hub with the second highest number of paying subscribers before Nigeria overtook it in 2017.
The VoD company may also be leveraging its retainership strategy for streaming mostly exclusive content for Africans globally. But so far, it seems iROKOtv is the only one appearing to game the system.
The bottom line
As it stands, only a few local players on our list from a few years ago are still active in the country. Still, this doesn't imply that foreign platforms, like Netflix and Amazon Prime, are having it any better, although they can be considered fairly cheap -- between $5.99 (~₦2,300) and $15.99 (~₦7,300) monthly -- because of the account usage policy on sharing and connection to multiple devices.
But this could also be responsible for the low representation. As at the second quarter of 2019, for instance, Nigerian subscribers on Netflix were probably less than 50,000.
Although iROKOtv's unique selling point is exclusive Nollywood and other African content, Netflix seems to be giving the others a run for their money as it onboards more Nollywood movies. This is coupled with the anticipation of more original releases with the advent of Netflix Naija.
While this may not be a very favourable period for new Nollywood streaming platforms with foreign and local competitors in the space, having a unique approach to gaining and retaining subscribers might be one way to ensure success. If anything, these platforms have to compete for the few consumers available.
Featured image: Photo by Szabo Viktor on Unsplash