In July, Netflix released its revenue report from Q2 2018 to Q2 2019.
Since the company does not reveal its subscriber numbers for countries outside the US, a few research and data organisations took it upon themselves to calculate the estimated number of Netflix subscribers in specific countries based on the revenue figures and subscription fees in these countries.
Based on the figures derived, the US as expected has the highest number of subscribers, with an estimated 58,486,000 subscribers. Australia comes in second with 11,262,000 and the UK is third on the list with 9,780,000 subscribers.
South Africa, the only African country in the top 50 list, comes at number 41 with about 152,588 subscribers.
Advertisement
Netflix probably has less than 50,000 subscribers in Nigeria
Since number 50 on the list, Luxembourg has an estimate of only 52,151 subscribers, it is safe to assume that most countries including Nigeria who did not make the list have less than 50,000 subscribers.
This does not come as much of a surprise considering that the VoD market in Nigeria, though not what it used to be, is still struggling for various reasons. Chief among them being spotty internet connectivity, high data cost and low disposable income.
---
Suggested Read: The Nigerian market may not be ready for an online-only VoD platform
---
In spite of these market forces, Netflix chose to launch in Nigeria in 2016. Shortly after it launched, the American VoD service deployed servers in Lagos, hosted by Spectranet, to give local subscribers seamless access to shows by minimising access times and buffer periods.
The presence of these servers, coupled with Netflix's video-compression technology would ensure that users have seamless access to the thousands of movie and series in Netflix's catalogue. At the time, it looked like it had the power to put local VoD services out of business.
However, they all mostly have two things over Netflix; local content and competitive pricing. The African VoD market in general has a high demand for local content and Nollywood, Nigeria's film industry churns out enough content to meet the market's demand.
That's why online repositories of Nollywood movies like iROKO and SceneoneTV hold a stronger appeal for the local audience.
On top of that, their subscription fees accommodate the low disposable income of users in the country, with iROKO subscription fee at ₦2000 (~$5.53) per year while SceneoneTV's costs as low as ₦600 (~$1.66) per month.
Netflix on the other hand is still offering its standard US plan across Africa starting with $7.99 per month for its basic plan.
But it is showing a lot of interest in local Nigerian content, which was evident in the acquisition of Genevieve Nnaji's Lion Heart for an alleged $3.8 million. Part of the incentives for Netflix acquiring local content may be the Nigerians in diaspora who have more disposable income.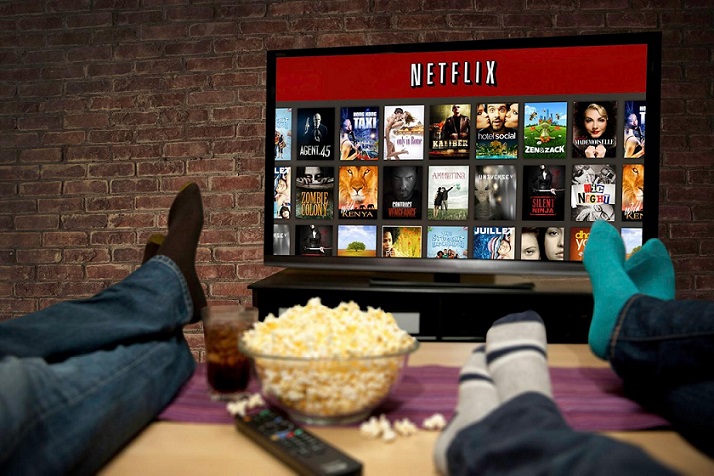 Regardless of the price of Netflix's subscription, many Nigerians in Nigeria who can afford to, would not mind paying to have access to the same exclusive content as their counterparts in other parts of the world.
And judging by social media discussions on Netflix movies and series among Nigerians on social media, the number of Netflix subscribers in Nigeria should be more than 50,000. But it doesn't appear so.
Where are all the Netflix subscribers in Nigeria?
"I don't have a Netflix account but I watch Netflix all the time."
"My 30-days Netflix trial just ended, who wants to share their log in details with me?"
"So I'll pay for Netflix subscription and still use my data to stream shows? Hard pass"
These are some of the popular statements about Netflix by Nigerian subscribers. A bulk of Netflix users in Nigeria do not pay, instead, they mooch off other people's subscriptions.
This is however not a Nigerian thing. According to reports, account sharing, which is a global problem could be costing Netflix an estimated $192 million monthly and $2.3 billion annually.
Even though it is against the company's terms and condition, Netflix does not seem to have any strict redress against account sharing. Instead, it is managing to rack up subscription fees from its premium plan which costs $11.99 and can be used on up to four devices at the same time.
Judging by these estimated numbers, this may not be the case in many countries, at least not in Nigeria.
Since Nigerians are still averse to paying for online services and the nation's poverty level is quite high, there are probably way more Netflix account sharers in Nigeria than there are subscribers.
---
Jan. 18: Bonus Built in Africa episode: Town Hall meeting with Peter Salovey, President of Yale University

---
On March 25, 2021, Techpoint Africa will be hosting the brightest minds in decentralised finance/crypto at the Digital Currency Summit tagged "Building the money of the future" Click here for more details, registration and sponsorship. Location: Fourpoint by Sheraton, V.I. Lagos.
---
Comments