When the federal government of Nigeria imposed a lockdown to curb the spread of the pandemic, it allowed the continued operation of essential services such as health and the supply of groceries, fruits, water, and pharmaceutical products.
For a nation with a high proportion of an informal economy, this brought a pause to several businesses operating brick and mortar shops. However, online platforms like WhatsApp and Instagram, and eCommerce players like Jumia seemed to witness increased activity.
Jumia, in its Q1 2020 report announced an increase in vendor requests on its platform. Through its GIGGO app, Nigerian logistics giant, GIG Logistics (GIGL),  observed that people requesting for home deliveries increased tremendously during the lockdown. Abeokuta-based Pickmeup also revealed an upturn in food deliveries.
For logistics companies and dispatch riders that are arguably the lifeblood of eCommerce, the lapses in communication between government and law enforcement workers seem to have hampered what could have been a smooth ride.
Also, regulations on the horizon for last-mile delivery companies cast doubts on the growth of the sector.
The regulatory landscape for logistics in Nigeria
Like other sectors in Nigeria's tech space, regulations for tech-enabled logistics companies remain unclear.
Regular logistics/courier companies need a licence from the Courier Regulatory Department (CRD)  to operate in Nigeria.
This normally costs ₦2 million ($5,184) -- prices might differ on paper and in practice -- and is renewable at over ₦360,000 ($777.59) annually.
However, for digital logistics platforms like GIGL, Kobo360, and Pickmeup the regulatory space seems to be a puzzle.
According to Tayo Oyegunle, VP of Global Operations at Kobo360, the uncertainty of regulations in the logistics space is especially evident for digital logistics platforms, which are mostly enablers of the logistics and supply process, rather than truck owners; a model similar to platforms like Uber and Bolt.
For a company like GIGL, the confusion remains. They operate the Uber-model that connects customers with independent riders, as well as the traditional model with their own trucks, vehicles, and bikes.
Echoing Oyegunle's view, a top executive at GIG Logistics explained that in the absence of specific regulations the company still has to get the CRD licence, and as a tech company, also follow applicable regulations issued by the National Information Technology Development Agency (NITDA).
What happened during the lockdown?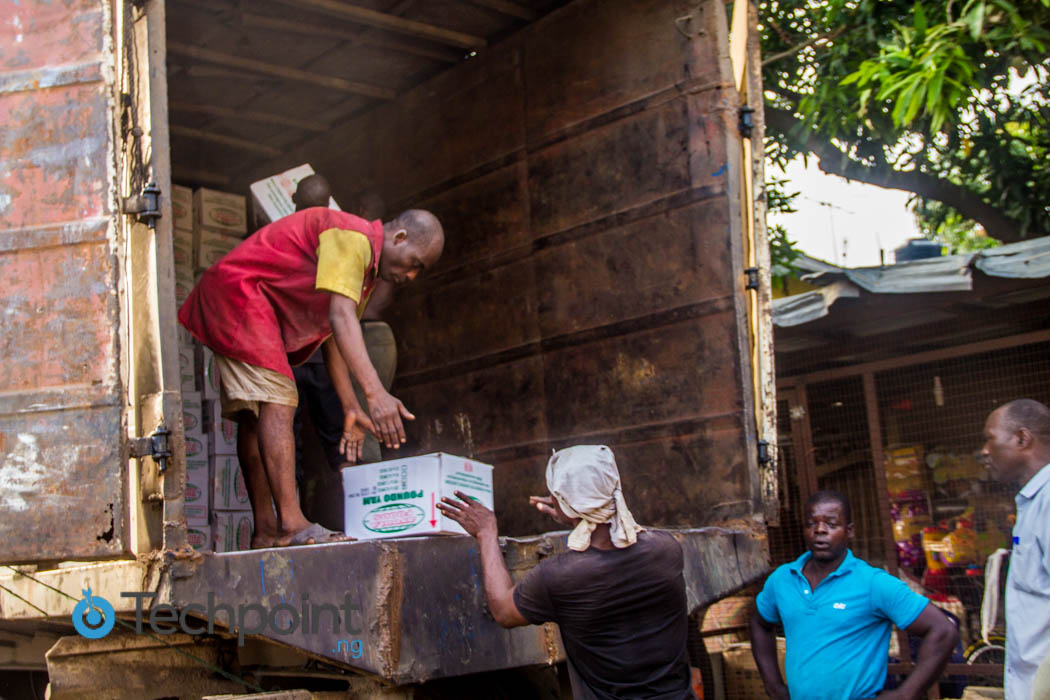 Two months ago, a notable communication gap between government and law enforcement officers could be observed when the Lagos State Environmental Protection Agency (LASEPA) and Lagos State Safety Commission (LSSC) announced that they had sealed a Jumia warehouse in Surulere, Lagos, Nigeria.
In less than 24 hours, the warehouse was reopened after Jumia showed both agencies the permit that allowed them to operate during the lockdown.
"We obtained the necessary permits to operate during the lockdown. The fact that we even increased focus on essential goods like groceries and sanitary products should have been sufficient for law enforcement officers to know we offer essential services," a source within Jumia who asked to remain unnamed told Techpoint.
Also, in a previous interview, Oyegunle revealed that similar miscommunication between the government and law enforcement officers caused uncertainty for truck drivers supplying essential services.
[auto-iframe link=https://techpoint.africa/2020/04/20/the-lockdown-is-affecting-essential-services-tayo-oyegunle/embed tag=first]
Oyegunle explained that truck drivers and field workers who needed to move food or medical supplies were given special tags and cover letters in order to enable hassle-free movement within and across cities where they carried out essential duties.
"Our drivers had to carry their special permits in case they were stopped, and to show they were carrying goods on behalf of Kobo360's clients including Honeywell, Flour Mills of Nigeria, and Dangote Industries, in order to mitigate harassment from law enforcement officers," said Oyegunle.
Our source at GIGL reveals that in order to prevent any disturbance during the lockdown, they had to obtain a permit from the Chief Inspector of Police. A move which he states was 85% effective.
"Despite this permit, some of our riders were still harassed, especially at some army checkpoints where they didn't care about the police permit we had," he adds.
According to him, there was a total restriction of logistic riders in states like Ekiti, Kwara and Ogun.
"What we observed was most law enforcement officers were ignorant of the laws guiding the lockdown. Based on the presidential directive of May 29, there shouldn't have been any need for logistics companies to obtain any added permit to operate," he argues.
Impending game-changing regulations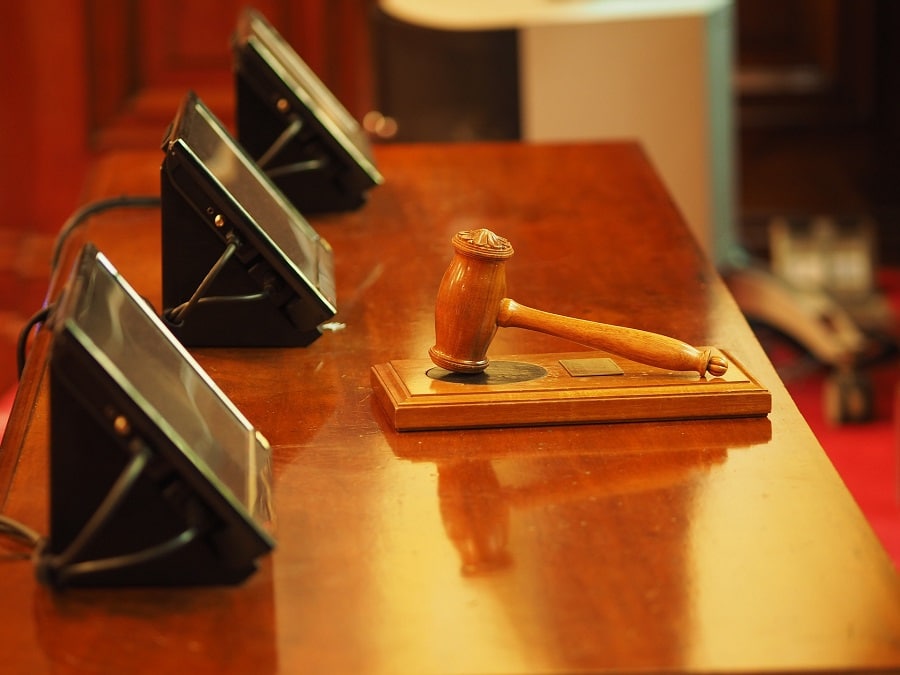 Recall that the Lagos Okada ban induced a massive pivot of ride-hailing transport companies to deliveries. The likes of Gokada, MAX, and OPay turned the focus of their ride-hailing services to deliveries.
In a timely move, GIGL also acquired bikes belonging to e-hailing company, 1st Ride to further augment activities in the logistics space.
A closer look at some places in Lagos would reveal that some of these riders are using their bikes either as independent dispatch riders or in partnership with on-demand platforms like Jumia (Jumia Foods) or GIGGO. Smaller eCommerce players and traders on social media (Instagram and WhatsApp) also happen to make use of their services.
However, as we speculated, such a massive influx of personnel into the logistics space seems to have attracted the attention of regulators once more. This time at the national level.
As a source close to the matter discloses to Techpoint, the Nigerian government is introducing a new permit for delivery vehicles that will complement that of the CRD.
The Unified Mid-year Vehicle Permit offered by the Joint Mid-year Agency of National Coverage of Nigeria, will allow vehicle-free passage and protection from any form of road abuse, harassment, unlawful delay, and impoundment, among others.
This permit, according to our source, costs just ₦5,000 ($12.96) and is renewable every six months, but the deal-breaker is that only regular courier companies can obtain this licence.
"To become a regular courier company, you need to obtain a CRD licence which costs ₦2 million. Without this licence, you can't obtain the mid-year vehicle permit," he explains.
What this means is that a lot of independent riders might be at risk of flouting the law if they cannot secure this licence.
Seun*, a dispatch rider in Lagos, says he has been told to get a new permit for his bike, but the requirements have left him confused.
"We still carry on with our business because this new permit is very difficult to get. We just hope they are not planning to push us out of the market," Seun stated (translated from pidgin).
Our source believes that apart from eCommerce players, this will also have a ripple effect on logistic companies.
"To cover a large city like Lagos, companies like GIGL leverage independent partners. If this regulation gets implemented, logistics companies will have to purchase a large number of vehicle permits for their bikes that will cover all the necessary areas."
With the regulatory terrain still uncertain, they all encourage engagement with regulators that will yield progressive policies and cause growth in Nigeria's logistic's sector.