The coronavirus induced lockdown in the commercial city of Lagos has brought a halt to several business activities. As per the President's directive, only businesses delivering essential services were allowed to remain in operation.
On Wednesday, 1st April, at 3:34 p,m, the Lagos State Environmental Protection Agency (LASEPA) and Lagos State Safety Commission (LSSC) announced the sealing of a Jumia warehouse situated at Surulere industrial road, off Allen, Ikeja, for allegedly contravening the lockdown order.
The action seemed strange given that Jumia's services could be categorised as part of the businesses exempted from the lockdown -- hospitals, electricity companies, fuel distributors and retailers and food processing distribution and retailing businesses.
A gadget shop like Slot has placed a modal popup indicating that orders will only be delivered after the lockdown is lifted, and Jumia states that it will only prioritise groceries and other essential items.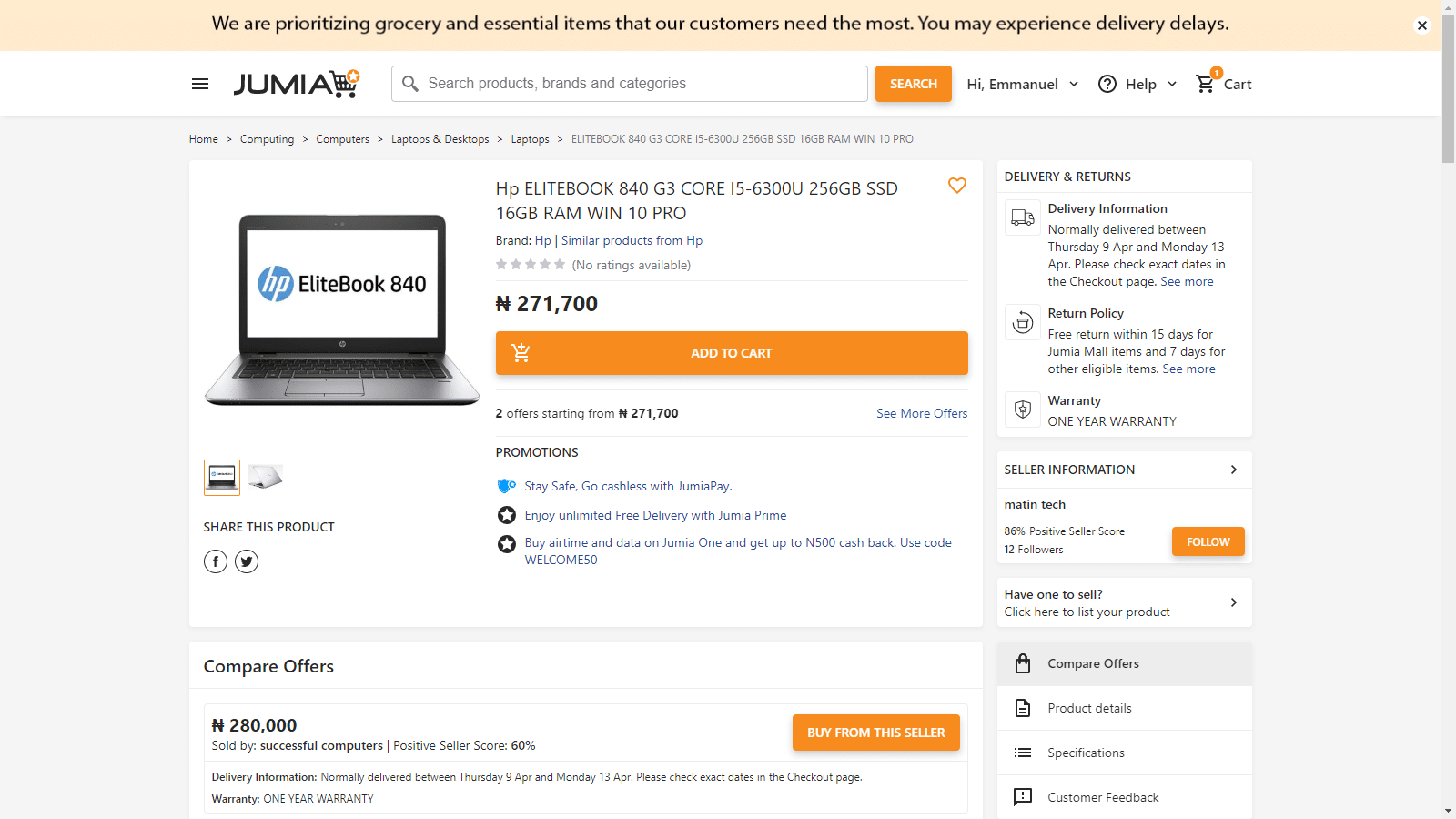 A heavy backlash greeted the action on social media, and barely 24 hours later, the agency announced that the warehouse had been unsealed having verified that Jumia can be classified as an essential service supplier.
But a chat with an insider source reveals that the whole noise could have been avoided since matters were resolved before it went on social media.
"The warehouse was sealed at close of business on Tuesday, 31 March, and it was reopened first thing on Wednesday, April 1, after the clarifications were made," says our source.
It was, therefore, confusing to see LASEPA announce the warehouse sealing that same day after it had already been unsealed.
However, in the absence of absolute certainty in that regard, it appears that a number of online stores have largely adhered to the lockdown directive.
The lockdown has largely restricted movement and for most Lagosians, being able to purchase essential goods online could bring much-needed relief.