Earlier in May, popular Nigerian reality show, Big Brother Naija (BBNaija) announced the opening for video submissions for the upcoming season of the show.
Mic check, mic check 🎤

Do you have what it takes to be a #BBNaija Housemate?

If you have what it takes, enter online between 20 - 30 May and we might see YOU in Biggie's House 😉

Goodluck!

— Big Brother Naija (@BBNaija) May 20, 2020
Being the second trial of a virtual audition (one housemate was selected via online auditions last year) the 2020 auditions are planned to span ten days, as against two days required for physical auditions.
Interested contestants are expected to submit a two-minute video stating why they should be admitted.
This round of auditions will produce a new set of housemates for Season 5 of the TV sensation that airs on cable channels across Africa for a little over 90 days.
BBNaija, the export of the popular Big Brother franchise, has a reputation for holding the attention of Nigerians for as long as it airs.
Going by the trend from previous editions, there are chances that this edition will have more than 26 housemates as seen in BBNaija Pepper Dem, 2019 edition.
While the show lasts, viewers are allowed to support their favourite housemates by voting. In some cases, fans' support become full-blown altercations on social media.
Housemates in a personality war try to make it through the weekly evictions and voting, to eventually bag the ₦60 million ($155,000) worth of prizes.
[auto-iframe link=https://techpoint.africa/2019/10/07/big-brother-naija-mercy-won-twitter/embed tag=first]
While this online audition proves that organisers already have plans to run the show this year despite current global events, it is not clear whether it will begin in June as it did in 2019.
Regarding sponsorship, it is also not clear which of the sponsors would return. No thanks to the pandemic, notable Season 4 headline sponsor, Bet9ja, seems not to have had a good season, though it reportedly donated ₦200 million as COVID-19 relief funds to the Nigerian federal government.
Probably, sponsors would also come from sectors not hugely hit by the pandemic.
Assuming all these uncertainties are eliminated, concerns still remain about the organisers being overwhelmed by online entry submissions exceeding what physical auditions would permit seeing as they last for only two days.
But in a way, this is good news for interested individuals.
Across Nigeria in 2019, BBNaija auditions were held in eight cities. These locations witnessed thousands of youth either seen on long queues or struggling to gain access to the venue in droves. But only about 10% made it to the audition stage based on this eyewitness' account.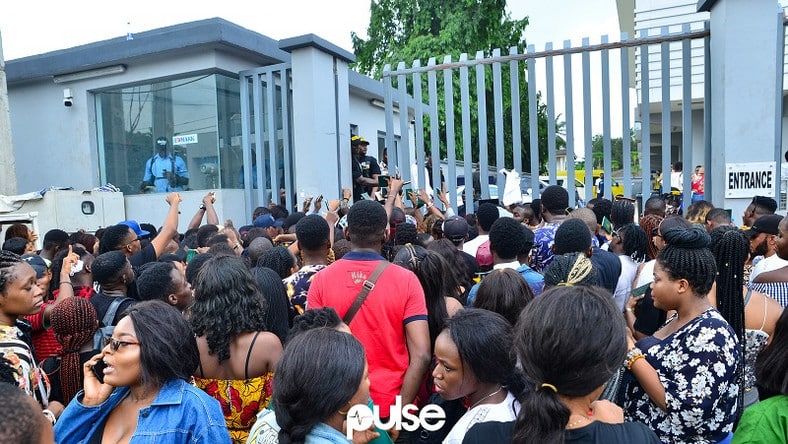 In fact, there were reports of stampedes at some venues. One can only imagine how stressful and frustrating that was.
However, with the good news of having a somewhat equal playing field without the physical struggle also comes the possibility of many people not being able to make a submission before the deadline. This is for familiar reasons.
As is the case with highly contested competitions, the online channel may become congested, a situation that would cause glitches in uploading videos. This has been noticed from complaints in tweets.
For what seems disadvantageous to some aspirants, it's also possible for some not to have the means to make a video of proper quality.
Since not everyone can afford the services of a professional video maker, many people will resort to shooting the audition video themselves.
To make high-quality videos on Instagram, TikTok, or YouTube, for instance, a phone with a good camera, a tripod, proper lighting, good background, and editing tools are necessary. Without the expertise and tools, the resulting video might be unappealing.
And this could be one criterion for turning down entries.
Another concern is knowing what part of the potential contestant judges want to see. This aspect is largely left to chance, according to a former housemate, Khafi Kareem, Season 4 participant.
This is because the show is theme-based -- from Double Wahala in 2018 to Pepper Dem in 2019.
A typical BBNaija audition probably takes two to three stages before a decision is made. It is therefore unconfirmed if another stage of auditions will be required for those who make it through the two-minute video round.
Remote casting and virtual auditions are not new to the talent hunt industry.
Auditions for top US singing competition, NBC's The Voice, have been virtual for a number of years especially for contestants who can't make it to the selected cities.
As it appears, along with some million-dollar industries badly hit by the current global situation -- aviation and hospitality -- entertainment is apparently dragged along. Regardless, companies have been making efforts to survive.
Fingers are crossed as the months speed by. It remains to be seen how this popular TV show will put behind the happenings in 2020 and still succeed in getting fans glued to their TVs for another three months.
Perhaps it will give the relief needed after the blow this pandemic has dealt Nigeria, and Africa as a whole.