Ever wondered how brands like Netflix, Bumble, Pinterest, Duolingo, Airbnb made it to the billion-dollar club? In three words — product-led growth (PLG).
But, what does product-led growth actually mean? On the surface, it may seem simple — building a great product with the right product-market fit. But that's not all! There's a lot more to PLG than meets the eye.
A couple of years back, the path users took to finding information on a product involved getting in touch with a customer care executive, waiting on the line to connect, and only hoping to get the relevant answers to all their queries.
However, the narrative today is quite different. In today's day and product-led age, the product plays the protagonist.
There's been a titanic shift in the way users engage with products. Users don't want to spend too much time learning about the product or seeking access to it. To stay ahead of the curve and keep up with the user's expectations, it's vital for brands to fire up their product in a way that lets customers fully experience and discover the product's value in a short period.
Common myths about product-led growth
It's a B2B/SaaS thing
You will be surprised to know that up until recently, the concept of product-led growth was not commonly known/practiced, with the exception of a few brands, including Slack, Airtable, Salesforce, Calendly, Zapier, and their counterparts. Product-led growth has been a timeless strategy. B2C mobile apps have been implementing solutions to improve in-app user experiences without realising that these strategies tie back to product-led growth.
Product teams own product-led growth
The success of a PLG strategy is a lot about the product itself and a little less about the product teams. The answer to the question "who really owns product-led growth" is "everyone"".PLG may start with the product team having to build a superior product, however, it's about how the other teams are leveraging the product to accomplish business outcomes/goals and creating a great product experience for the users.
A great product doesn't need a PLG strategy
Simply having a great product is not synonymous with being product-led. Building a self-serving product — intuitive, offering users the desired value, guiding users through their journey without being intrusive — are all building blocks of a product-led strategy. The product sets the groundwork for PLG. However, there's more to the story of product-led growth. The tools/techniques employed to adopt and implement PLG, KPIs tracked to map the success of PLG, and imbibing a PLG mindset across every function of the organisation are equally important factors in truly driving product growth.
Why do product & growth owners need a product-led growth strategy?
The shortest answer to why, is to scale growth!
PLG is important because the way users use and interact with a product has changed. Just 'telling' users what your product does and what value it delivers isn't enough to convince them to stick to your product. What users essentially need is to get their hands on the product, find their way through the product without finding the need to go back and forth with customer service/support, and experience the product in all its glory.
A PLG approach ensures that engaging and personalized experiences are built in the product itself, making the product the primary vehicle for delivering a superior product experience.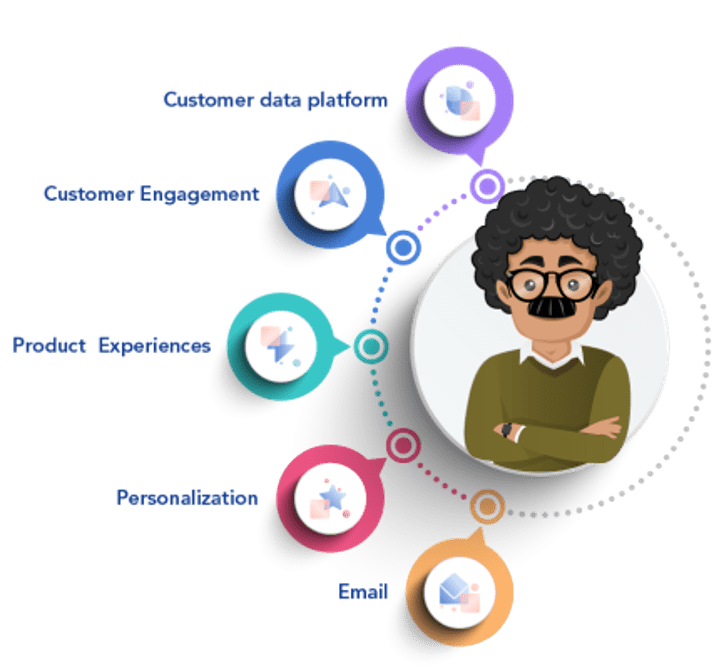 Click here to Download the Free playbook for Product Led Growth for Mobile Apps.
This playbook is your pocket guide to understanding product-led growth in depth and uncovering key strategies to embracing and implementing a product-led strategy
Learn more about PLG
On October 14th, in partnership with Techpoint Africa, Netcore will be hosting a 2 hour-long physical founders' meet and greet in Victoria Island, Lagos to share more insights on a product-led growth guide, while taking founders through the importance of "Marketing Automation" and AI-powered marketing platform for starups. Attendance is strictly selection-based. Indicate interest by registering via this link.
About Netcore Solutions
Netcore is a global Martech product company with 23 years of experience helping brands create amazing digital experiences with a range of products that help in acquisition, engagement, and retention. The first and leading AI/ML-powered marketing automation and customer engagement platform, Netcore Cloud, was established in 1997 by Rajesh Jain, an internet pioneer. Today Netcore Cloud is revolutionizing the way marketing & product teams engage with the consumers. Netcore has been physically present in Africa for the past 5 years serving 70% of the banks in Nigeria and 100+ African clients in South Africa, Kenya and Ghana. Major businesses like Banks, insurance companies, financial institutions, e-commerce stores and payment solution providers trust Netcore to deliver an omnichannel marketing experience to their customers.