When you ask entrepreneurs how they started their businesses, you'd often hear stories of how they started their first business at eight or saw a problem they felt compelled to solve. For Caleb Maru and Ajay Prakash, the journey to becoming investors was not so linear.
Born in Australia to Ethiopian immigrants, Maru's first taste of providing solutions came through social enterprises while studying for a law degree at the University of Adelaide. One of the first was Humanitee, a non-profit that brought youth from marginalised communities to create t-shirts with messages. The idea was to reshape perceptions about marginalised communities.
After graduation, he moved to Ethiopia, where he worked with non-profits and social enterprises on various initiatives. During this time, he noticed how the lack of funding limited the impact these organisations could make.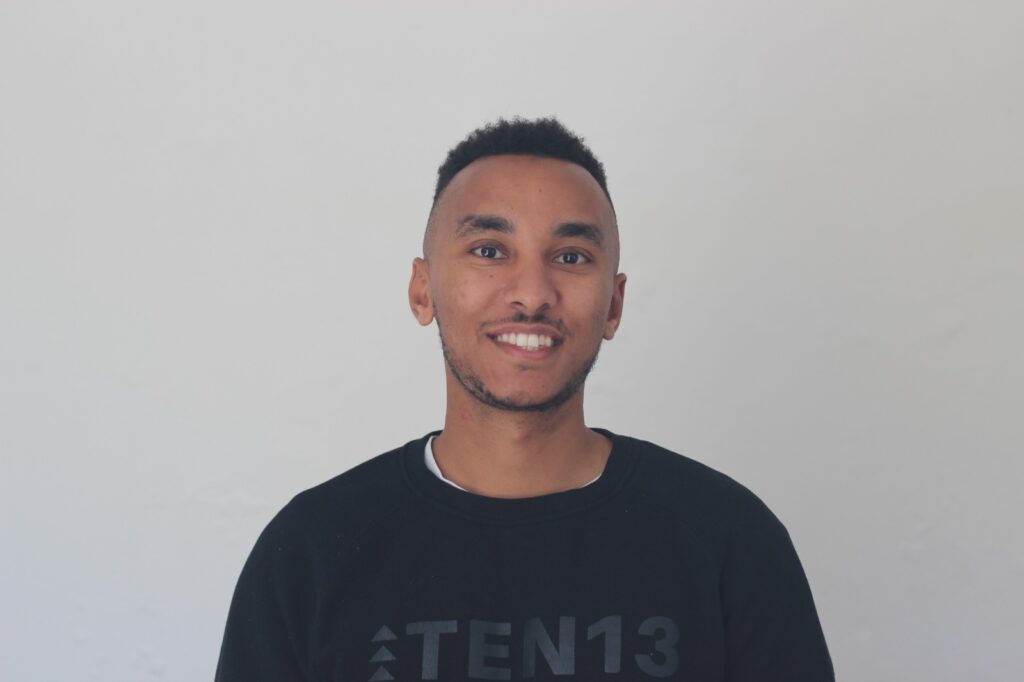 Determined to solve this problem, he moved back to Australia with a new mission — to learn how startups worked so that he could provide better support for them. With Prakash, he tested different ideas to see which one would work, but Prakash's idea — Entry Level — blew up, attracting over 10,000 sign-ups within the first seven days. Unintentionally, it was in emerging markets that Entry Level had the most appeal, receiving more than 30,000 entries in Nigeria alone.
If the name does not give it away, Entry Level provides individuals with the skills they need to get high-paying jobs in tech, usually within six weeks. Where other edtech startups charge a nonrefundable fee, Entry Level students pay a bond that they forfeit if they don't complete their courses in the specified period.
Armed with lessons from building Entry Level, Prakash and Maru began writing small cheques into other startups culminating in the launch of Proximity Ventures in January 2022. So far, the firm has invested in over seven startups, including Payhippo, Chipper Cash, Spleet, Gigmile, and Mecho Autotech.
What is Proximity Ventures' investment thesis?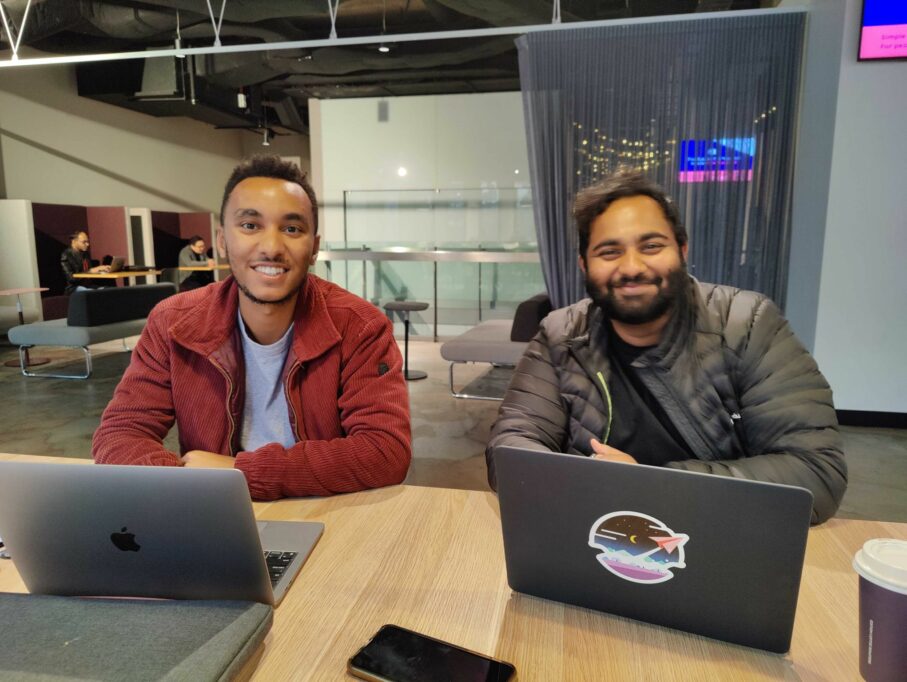 Since its official launch, Proximity Ventures has invested in startups across fintech, logistics, and automotive care, signifying a willingness to diversify its investments. While some funds focus on specific verticals or markets, Proximity Ventures invests in startups across all verticals, a decision Maru said reflects the state of the market.
"Being in a specific vertical limits the upsides you can have. Africa isn't big enough to be theme-focused, I believe. There's not that many big winners here, so if you're limited to only fintech, you're only going to get a couple who do those things well."
Beyond its willingness to invest in startups across verticals, the firm focuses on pre-seed and seed investments, with the occasional angel round. Proximity Ventures looks out for founders solving big problems with a great understanding of the industries they're operating in.
"It's really about founders who are brilliant and understand the space generally from experience in the space. We also look for founders solving big problems. By big problems, I mean large, underserved markets, problems that hurt."
In addition to the startups mentioned above, Proximity Ventures has invested in Hisa, a Kenyan fintech startup that enables Kenyans to invest in US and Kenyan stocks, and Kredi Finance, a Nigerian fintech.
While the firm currently invests between $15k to $25k, Maru is keen to point out that its value offering goes beyond the money it gives the founders, with its network of investors able to help startups raise follow-on funding.
"We invest a small amount but have a high level of support. Generally, when we invest, there's a whole pool of investors who also want to invest in startups on the continent, so while we are a small cheque, we generally come with more cheques."
While Proximity Ventures will invest in any startup playing in a large market and with a competent team, Maru points out that solutions that improve education outcomes or the efficiency of small businesses excite him.
Lessons from investing in African startups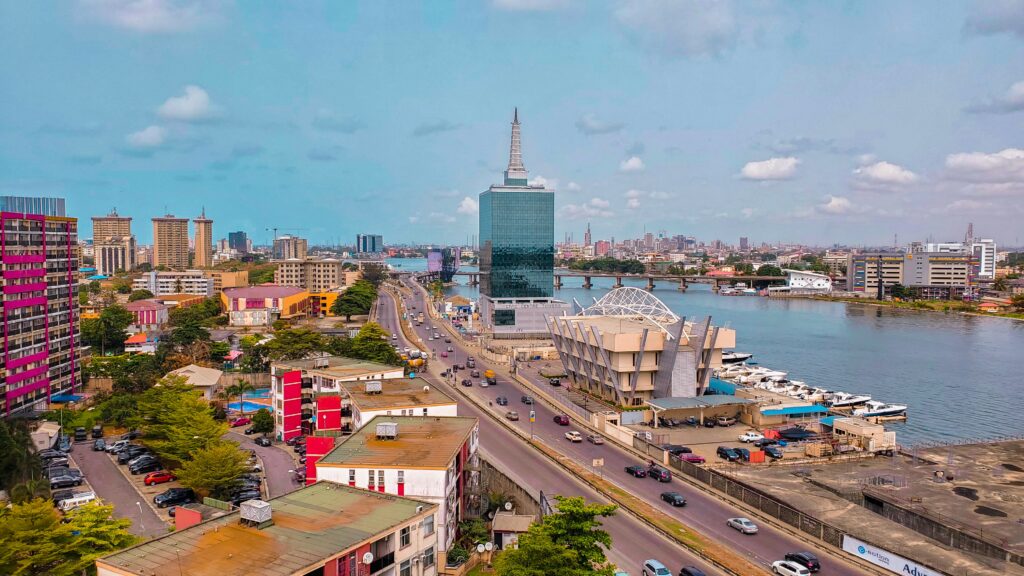 Having invested in both a personal capacity and through Proximity Ventures, Maru draws parallels between investing in and outside Africa. One of the most significant differences he identifies is the difficulty African founders face while raising money compared to their counterparts in Europe or the United States.
In August 2022, Adam Neumann, the former CEO of WeWork, stunned the startup world when it was announced that his new venture, Flow, had received $350 million from a16z. After his spectacular fall at WeWork, many were shocked at the seeming ease with which he raised a mega round from one of the largest venture capital firms globally.
Neumann is not alone, with numerous founders in Silicon Valley having raised funds even after their startups failed. In Africa, however, it isn't so easy. Raising funds as a first-time founder is hard enough, let alone raising after failing at a previous venture.
"Founders here have a pretty tough time especially compared to Western counterparts. Raising money for Entry Level didn't look easy, but when I look at some of the other founders I've spoken to, it was very easy, so there's a huge gap here. If you f**k up with someone's money here, it's over; whereas if I do that in the States, it's fine, so that's a big difference."
That difficulty raising funds also means many founders settle for bad terms that could discourage other investors from investing in their businesses, a scenario Maru says has happened a few times with Proximity Ventures.
He also points out that only a few B2C companies can thrive in Africa as the low purchasing power of most people on the continent means they only spend on essential products.
"I think there will not be too many B2C winners unless they are essential services. We're not at the point where people can spend on goods they don't really need, so we have a hierarchy of needs that informs what we invest in."