BAU Research and Development recently relaunched her online education portal called BAU Online. BAU online is Nigeria's first online university.
The new portal was built from ground up to suit the African target audience. This is reflected in the terminologies, learning methodologies and tailored content for low bandwidth and mobile users. Also, unlike it was in the past, prospective students can now apply, pay and start their programs without the need for administrative input or approvals.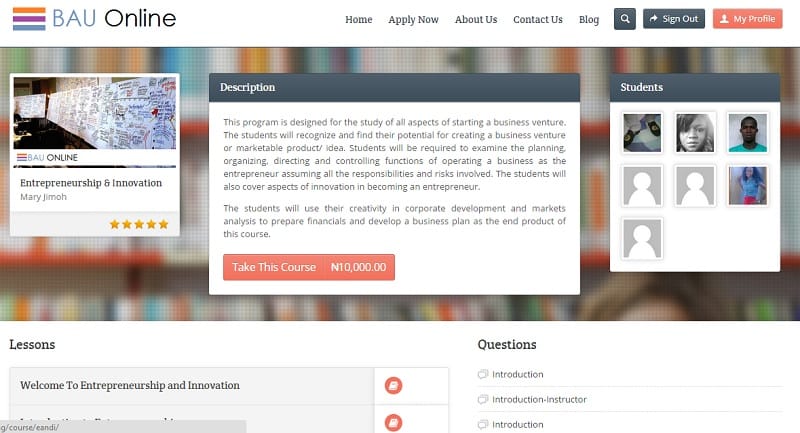 BAU Online, which can be accessed at online.bau.edu.ng, is not to be confused with bau.edu.ng. The latter is the website for the physical university campus which BAU is currently constructing in Benue state  at an undisclosed location in Nigeria. As it turns out, the Nigerian educational system is yet to fully recognise the concept of online education and, as such, BAU have been mandated to construct a physical campus before they can start awarding full degrees online. So pending when the physical campus is ready, BAU Online can only offer Executive and Professional Programs.
BAU currently offers 6 Professional Programms - Entrepreneurship and Innovation, Project Management, Digital Journalism, Global Marketing, Leadership and Management, Corporate Diplomacy and Diploma in Security Management.
As mentioned earlier, all sign up processes can be done online. You can select the course you're interested in and pay online or by bank deposit. No administrative input whatsoever required. On successful sign up, you are required to input basic details like your name, a description of yourself and a professional photo.
You don't have to pay before you can sign up. But you have to pay before you can take any of the available courses. Once you have made payment, you can start accessing all course content.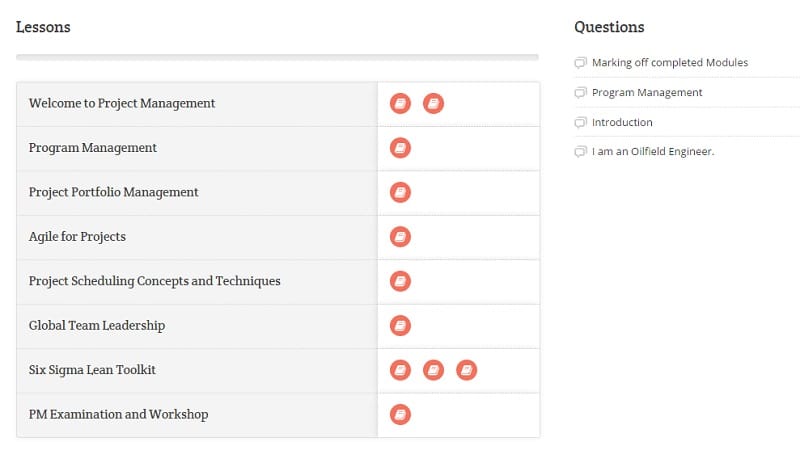 Course content is divided into lessons. Each lessons has relevant downloadable resources attached to it. Some lessons may culminate in an online quiz to be graded either automatically or by an instructor. For some reason, you have to remember manually mark each lesson or quiz as completed before you can proceed to the next step. I'm not sure that's very good for the overall experience. Once your program is completed, you can apply for your certificate via email.
The portal also includes interactive features like forums and a section where you can ask your instructors questions and also interact with fellow students.
The prospects look very promising. Especially as BAU hopes to offer full degrees sometime in the future. However, if you are interested in trying in out now, you can apply for any of the 6 available professional courses. Prices for all BAU programs have been cut down by N5,000 to encourage more people to sign up. There's also a 20% discount across all programs for women.
BAU online can be accessed at online.bau.edu.ng
Photo Credit: shutterbugamar via Compfight cc