This week we are looking all over Nigeria and have curated a list of tech events that will interest you. They are coming up between Monday, 10th July, and Monday, 17th July 2017.
First on the list is Stack Conference 2017. It is a gathering of young people in the technology industry. Stack is an organisation that discusses the future of science, technology, and art. T
he Stack conference 2017 is a double-session. So if you are planning on taking a peek into the future, this is for you.
Date: Friday, July 14, 2017
Venue: College of Medicine, University of Lagos.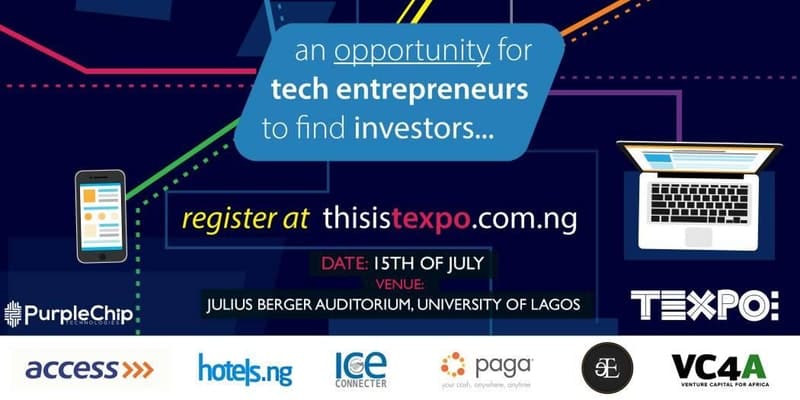 TEXPO is an avenue to pitch your startup to Investors and secure funding. PurpleChimp Technologies is the convener. It has the backing of some notable companies like Hotels.ng, Venture Capital for Africa (VC4A) and Paga. This is an opportunity for you if you need funding.
Date: Saturday, July 15, 2017
Venue: Julius Berger Auditorium, University of Lagos, Akoka, Yaba, Lagos
TechPreneurs HangOut in Abeokuta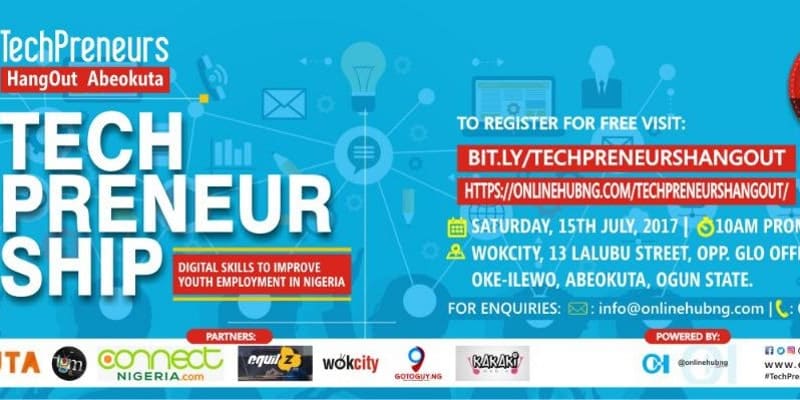 TechPreneurs HangOut is an annual convergence for tech enthusiasts.
The maiden edition of TechPreneurs HangOut Abeokuta is in commemoration of the United Nations World Youth Skills Day (
#WYSD2017) with the theme: "Skills Development to Improve Youth Employment." There is a need for more collaboration in that region so if
you play in the tech space in Abeokuta, you shouldn't miss this.
Find time to
register
if you are in Abeokuta.
Venue: WokCity (13, Lalubu Street, Opp. GLO Office, Oke-Ilewo, Abeokuta, Ogun State 110211)
Leadership Interchange is an event for mind sharing. It is an opportunity fo entrepreneurs to share their experiences and learn from successful businesses.
Participants have the advantage of using this time to network with the community, corporate, national and international leaders
. If you are in Calabar, you should check this out.
Date: Friday 14 July, 2017
Venue: E-RIC, First Floor, International ICT Centre, ICT Directorate, University of Calabar.
---
Events Teaser
When trying to attend events, go with an open mind. If the whole networking thing really isn't for you, you should take the time to enjoy every bit of the events you attend one way or another.
Editor's note: Are you organising a tech event? Tell us about it by filling this form.