There were times when the internet came in handy for relatively basic tasks. But it's a different thing today. The internet is now leveraged to provide solutions to both simple and complex problems.
In Nigeria, here are 3 of the numerous companies leveraging the internet.
Tweak Mall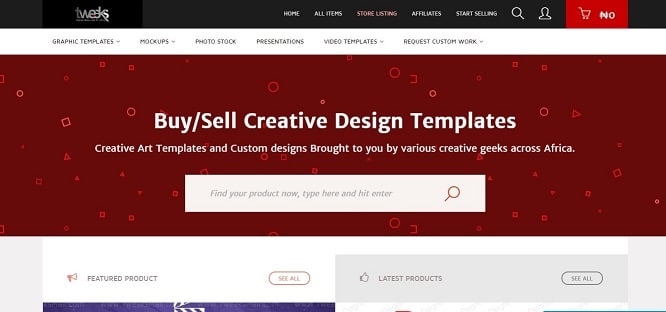 Tweaks Mall is an online Marketplace for creative templates like logos, motion graphics/video adverts and Website/web app development.
It allows customers make custom request and see cost implications in real-time. Also, by allowing designers own and control their storefront (allowing them to set their prices, discount coupons, SEO), Tweak Mall claims to have creative templates and custom design curated by various creative geeks across Africa. This perhaps is its greatest advantage. Tweak Mall is certainly not playing in an isolated space. The likes of Themeforest.net, freepik.com, designscook.com are doing something very similar.
Under the stewardship of Ekemini Akpan, Tweak Mall operated on bootstrapping until it secured a grant of about $5,000 from the Tony Elumelu foundation for a side project that Tweak Mall
The startup launched on 31st of July, 2015.
iFixng.com
iFixng.com is an online platform for hiring handyman/workmen. Contrary to what the name suggests, iFix role is more of an intermediary than the actual service provider.
Users (individuals, cooperate firms and engineering outfits) who require the services of a professionals request for a handyman while "we single out the best candidate for the job who has gone through a background check and rigorous levels of scrutiny," says Okwonkwo Gerald, founder as well as CEO.
Also, the users communicate the full extent of the job as well as negotiate terms and payments with the handyman in person. However, payment is only made upon completion of the job.
It is however not clear how iFix comes by these professionals, but if the promise to get the handyman to the user within hours of the request is anything to go by, it's safe to assume they are pre-registered on the platform.
Interestingly, iFix claims to track the handyman in real time en route customer location. This is in compliance with security standard.
iFix Launched on the 30th of September, 2016.
Cheapy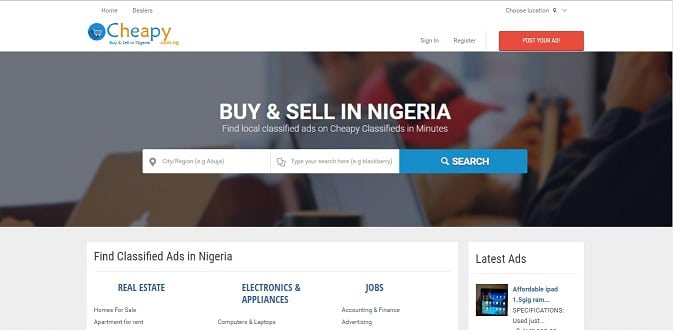 Cheapy is a free online marketplace that helps buyers and sellers to search, rent, buy, sell and generally exchange goods and services. A user can register as a vendor (allowing them to mark an item as sold or rented) or a regular user (allowing them to review or rate an as).
While Cheapy is not entirely different from most online marketplaces out there, its greatest advantage however, lies in its universality. It appears one can buy, sell and rent virtually everything legally acceptable in all major cities in Nigeria, as Cheapy trade nation-wide products with categories ranging from Real estate to Cars and Vehicles, Books & Magazines, Health, Pets & Animals, Fashion etc.
"Therefore, it contributes to the improvement of local life of Nigerians," Philip Okugbe, founder as well as CEO concludes.
Cheaply launched on the 9th of April, 2016.
Photo Credit: aqua.mech via Compfight cc